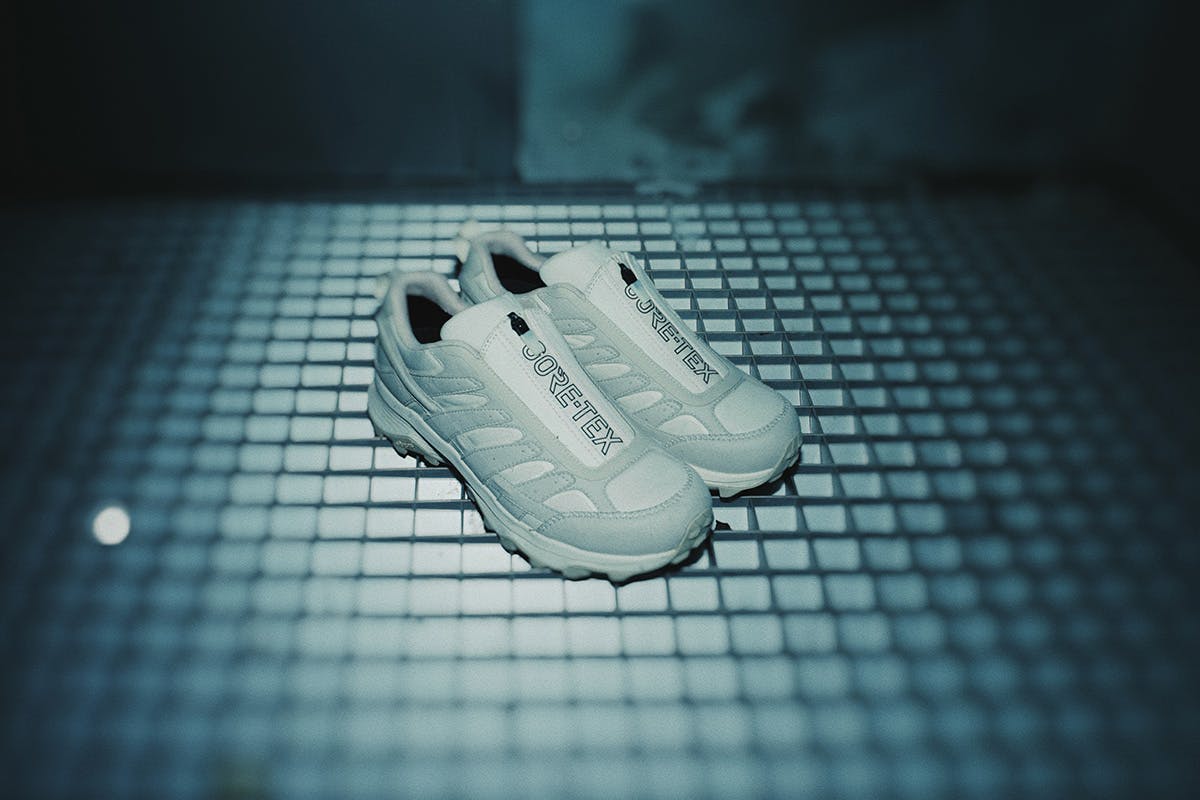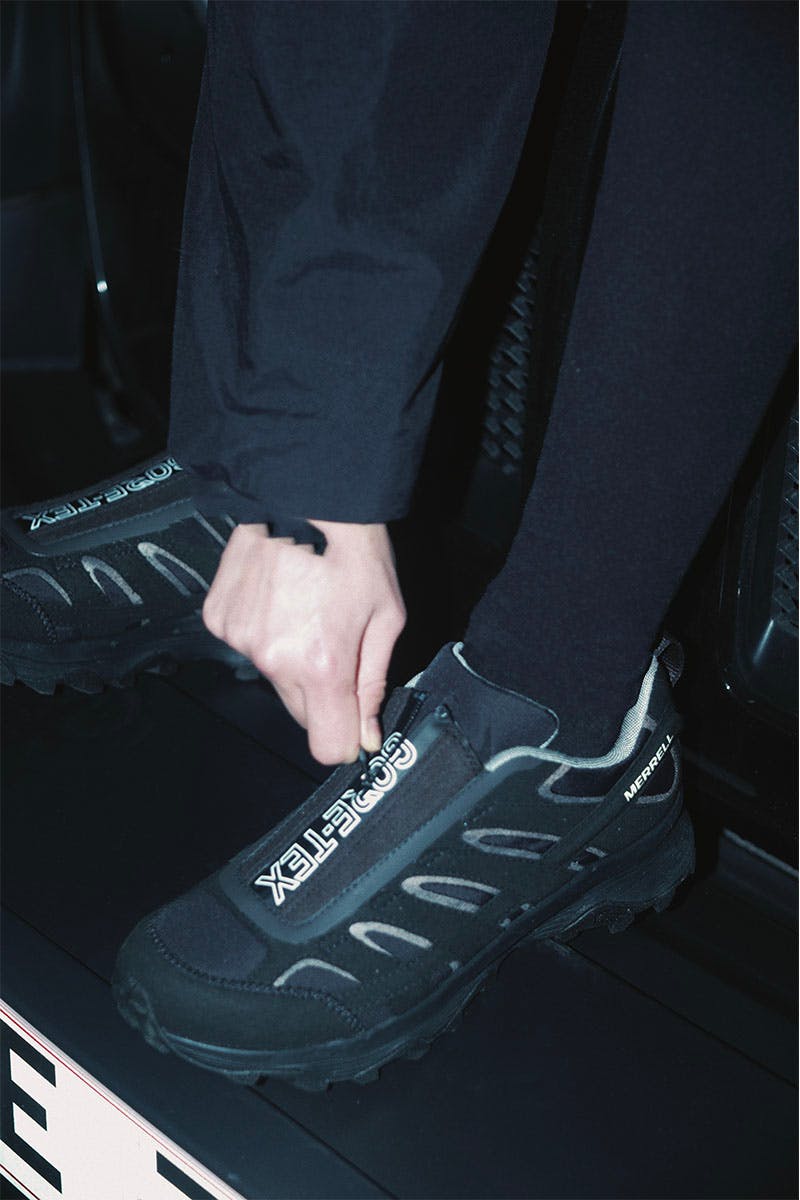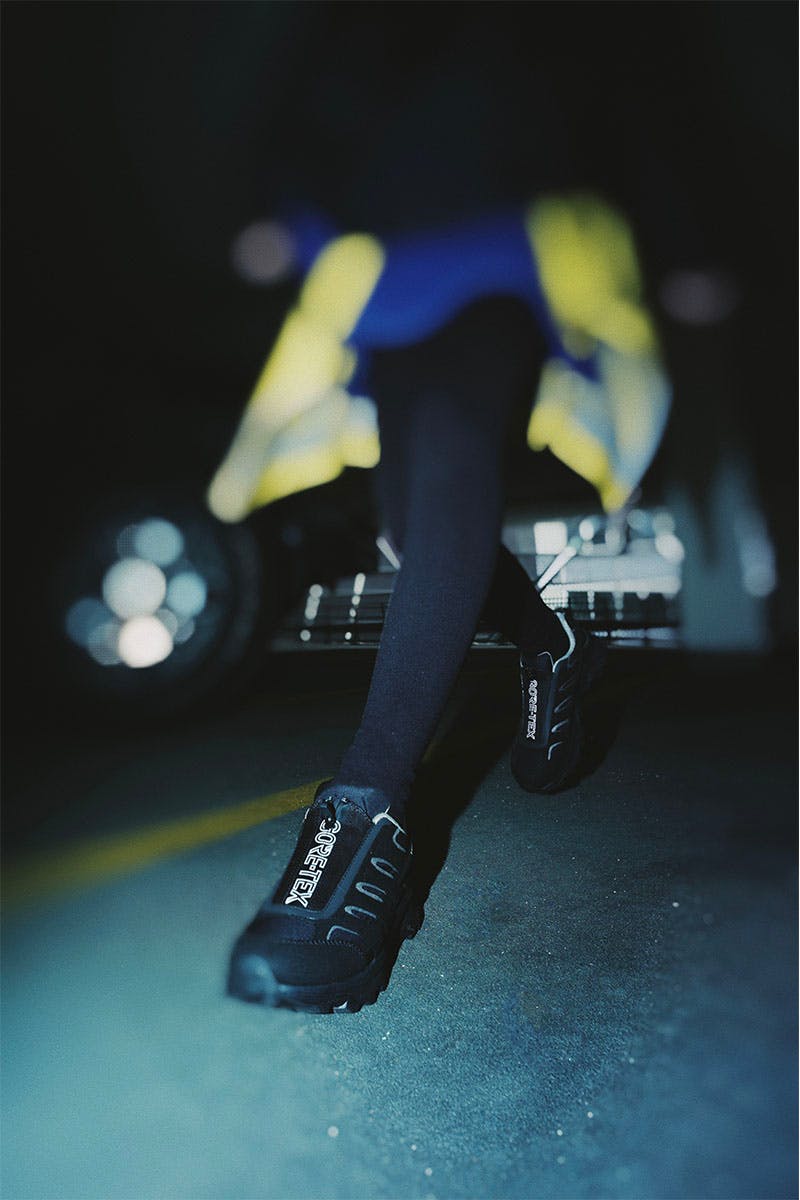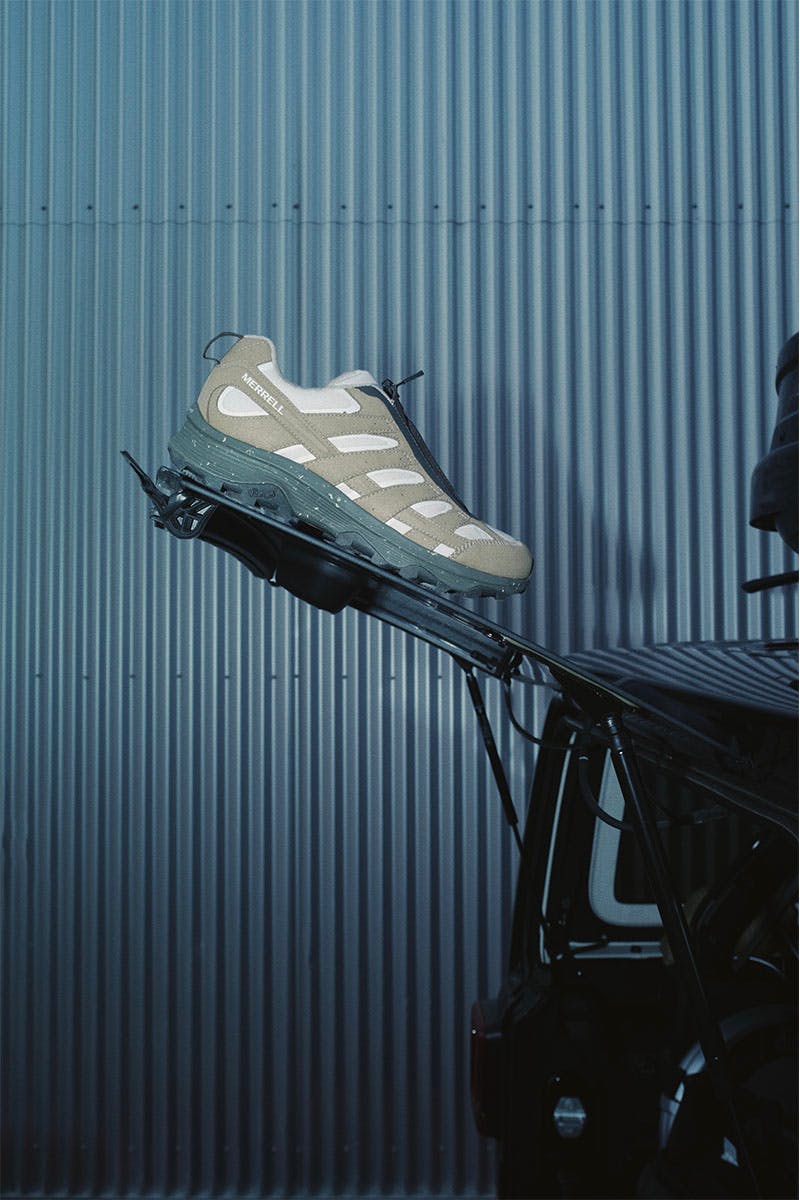 Have no doubts; Merrell 1TRL is at the forefront of functional footwear. Whether you're looking to dip your toes in a stream mid-hike or in need of something with enough performance capabilities to hit hard on the trails, it's got everything a lover of the outdoors could need.
As its arsenal of form-following-function styles continues to expand through cautious curation, a natural evolution for the Moab Speed Zip is the addition of GORE-TEX – because every outdoor adventure should come with weather protection as standard.
It feels like every piece of footwear could do with a helping hand from GORE-TEX, doesn't it? Getting caught with your pants down in the rain sucks; wet toes are even worse.
Linking up with GORE-TEX to further develop one of its flagship sneaker styles, Merrell 1TRL puts form and function on an equal playing field, delivering one of its highest-performing, stylistically fine-tuned footwear styles to date.
Quite a different beast from the recent updates to the Hydro Moc family tree, the Moab Speed GTX Zip is technical footwear finesse at its best.
Constructed from a combination of a GORE-TEX waterproof membrane, synthetic leather, 100% recycled mesh, a FloatPro Foam midsole, and Vibram Ecostep outsole, this slick little runner will take you from A-to-B with unparalleled comfort, stability, and protection.
To bring the new drop, which touches down across Europe this month, to life (so to speak), Merrell 1TLR enlisted the help of Tokyo-based partner Sabukaru, spotlighting the "Black," "Birch," and "Coyote/Olive" colorways in all of their glory.