Since 2018, Moncler Genius has disrupted the fashion calendar. Instead of releasing two seasonal collections a year, Moncler Genius unveiled its plan to release monthly capsule collections throughout the calendar year, each helmed by a different designer. For its third year, Moncler Genius has just announced its lineup for 2020, which includes newcomers such as JW Anderson and RIMOWA, alongside previous Moncler Genius collaborators such as Craig Green, and Fragment's Hiroshi Fujiwara.
The project is the brainchild of Moncler chairman and CEO Remo Ruffini, who purchased Moncler Group in 2003 and has modernized the brand ever since by launching collaborations with Thom Browne, visvim, and Off-White among others. Collaborations have been a way for Moncler of reinterpreting their DNA through different designers' visions, while also expanding their universe to include communities from, on the one hand, streetwear (as in Matthew Williams of 1017 ALYX 9SM), or ballroom couture (as in Pierpaolo Piccioli from Valentino).
Ahead of the Moncler Genius 2020 fashion show on Feb 19, where they will showcase all of the new collections, Highsnobiety staff picked one collection from the Moncler Genius archive that stood out to them. Read on to see their selections.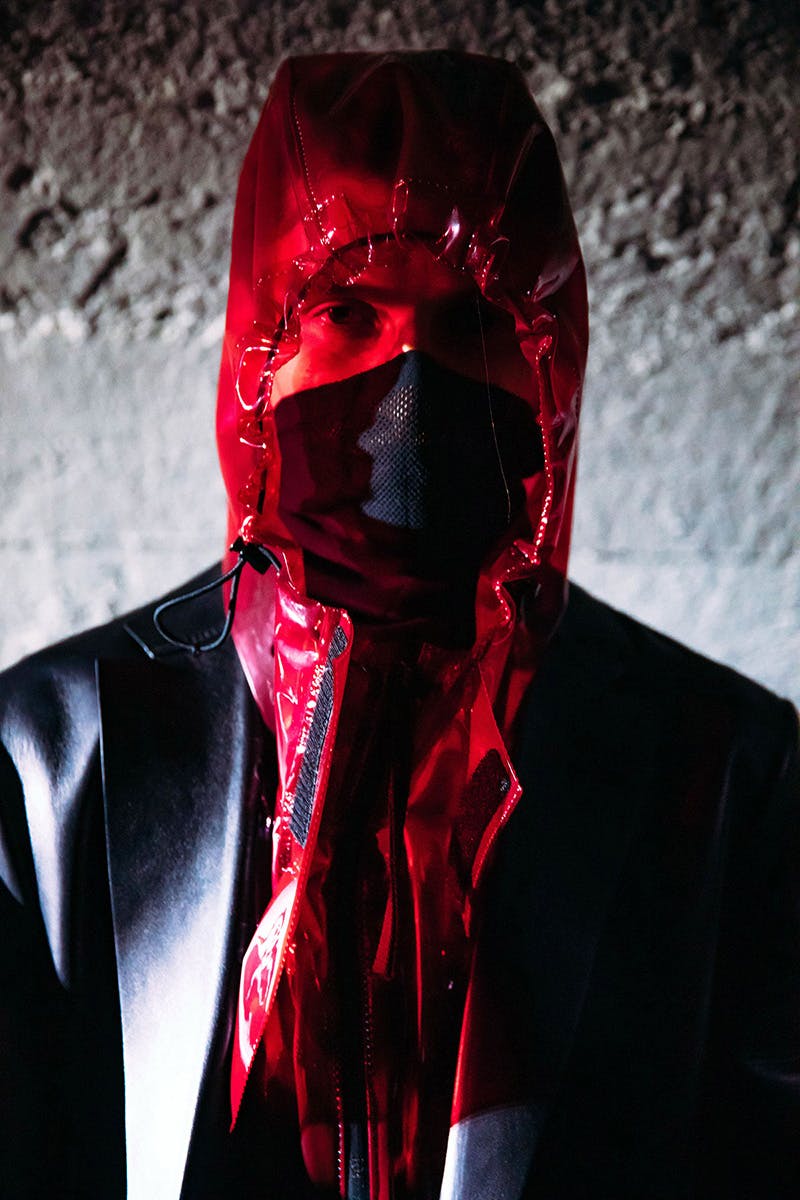 6 Moncler 1017 Alyx 9SM (2019) "As someone who wants to look vaguely intimidating and unapproachable, the sleek and no-nonsense aesthetic of 1017 ALYX 9SM has always spoken to me. Conversely, as someone who has never been on a skiing holiday, Moncler has never really connected. In spite of that I think the two brands married together especially well for the Genius collaboration, in particular with this coat that appears seamless, fits perfectly on the body, and was styled in a way I never would have expected but would like to experiment with" — Max Grobe, Fashion Editor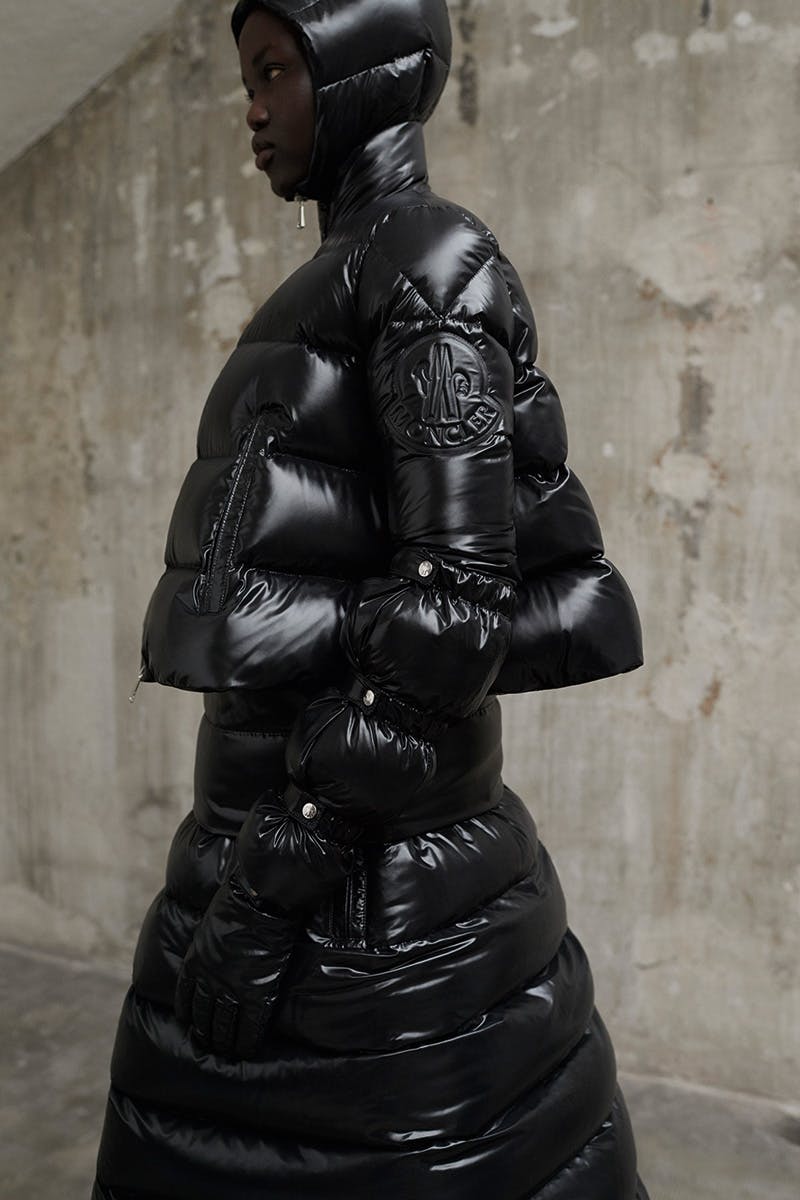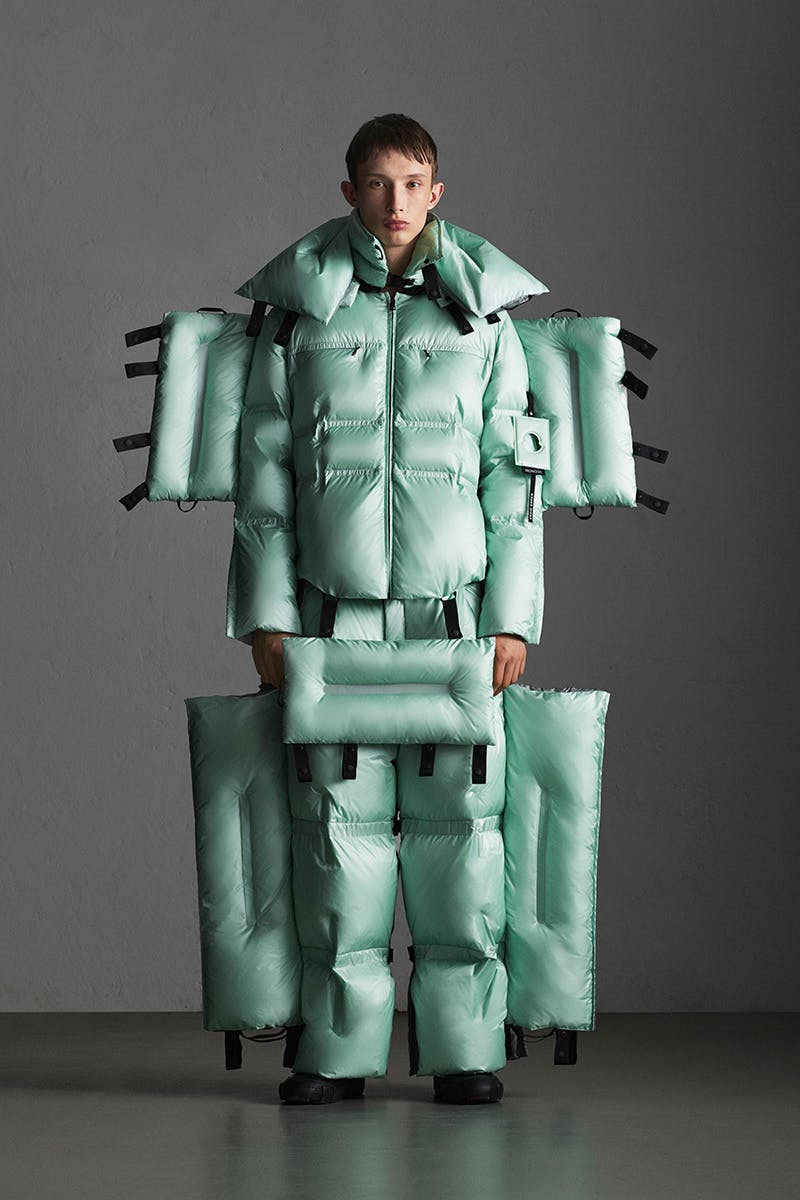 1 Moncler Pierpaolo Piccioli (2018) & 5 Moncler Craig Green (2019) "I honestly love both collections. They have a similar vibe to me and I just love everything over the top and out-there. The shapes of each collection are so recognizable, ginormous and daring—I would wear them in a heartbeat over a cute little slip dress with white stockings and a kitten heel. Maybe I would add a cowboy hat just to top off the look. Those two collections are works of art, and to me made fashion history already." —Stella Richter, Art Director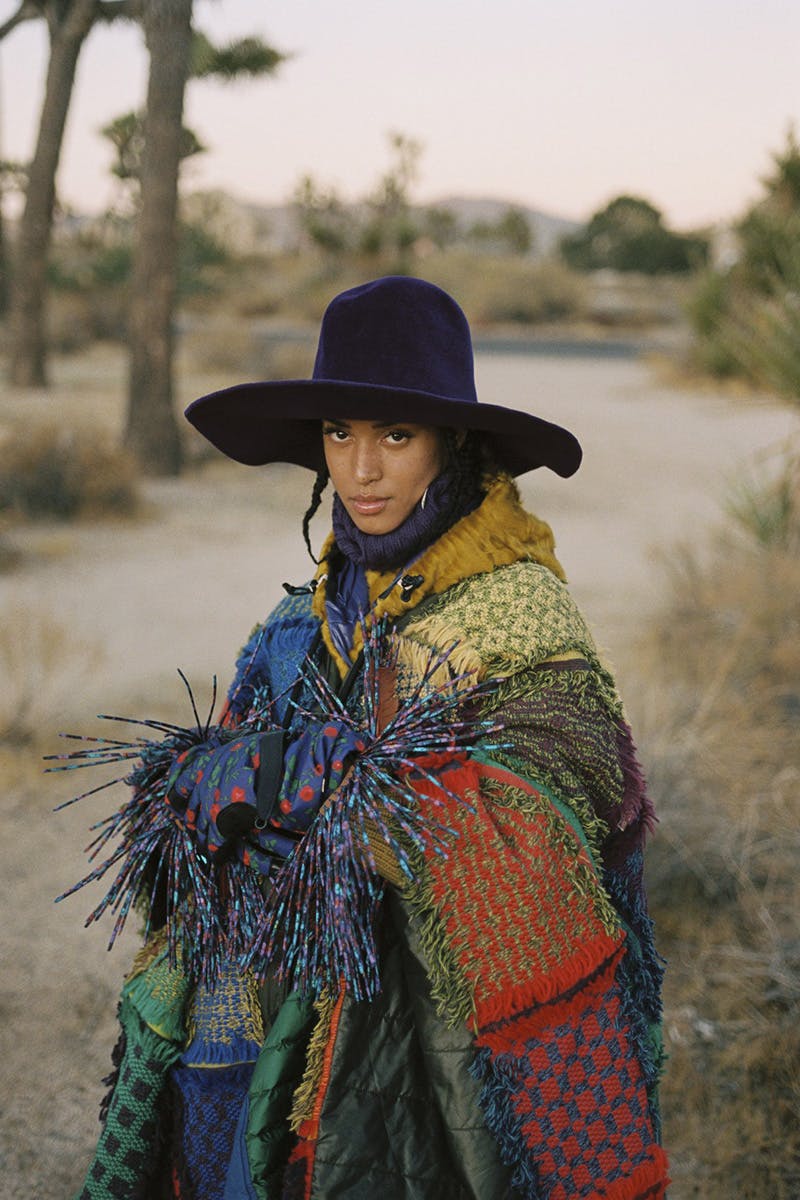 3 Moncler Grenoble (2019) "I was fortunate enough to attend the unveiling of the 2019 Moncler Genius show in Milan. While every collaboration was spectacular in its own way, the collection's Grenoble offerings were on another level. The presentation helped elevate the concept behind the designs, bringing psychedelia and dreamscapes front and center. I'm big on snowboarding and I've never quite seen any winter clothing like this, which in hindsight is hard to believe since this kind of aesthetic aligns so well with the subcultural attitudes and perspectives of the sport. Let's see where Grenoble takes it from here." — Brock Cardiner, West Coast Editorial Director
6 Moncler 1017 Alyx 9SM (2019) "I'm a raver at heart. I spent a good amount of my twenties trekking in the snow in Brooklyn's warehouse district, hunting for a warehouse party that had just emailed out the address to its "secret location" hours ahead of the event. Usually I'd arrive in a giant puffer jacket with activewear underneath (something I could dance in) and because coat check was always a mess, I'd stash my down jacket behind the speaker stacks until the end of the party. I like Matthew Williams' Moncler Genius collection because it embodies this spirit to me—functional, stylish, and urban. Except if I were actually wearing Matthew Williams, I'd wait in line for coat check." — Geoffrey Mak, Editor
1 Moncler Pierpaolo Piccioli (2019) "Out of all the Moncler Genius collections, this is by far the most impressive out of all. The way Piccioli re-imagined the puffer is just outstanding—it's beautiful, conceptual, yet very wearable. Modern, while giving off traditional vibes. The first time I saw it, it left me speechless and filled with joy just by looking at it. Number one was already an eye-opener and then they just stepped it up and presented even more beautiful dresses in the second chapter of the collaboration. If I had the funds, I would buy a couple pieces just to display them in my house - this stuff belongs in a museum. Big, big bravo." —Nigel Minani, Commerce Merchandiser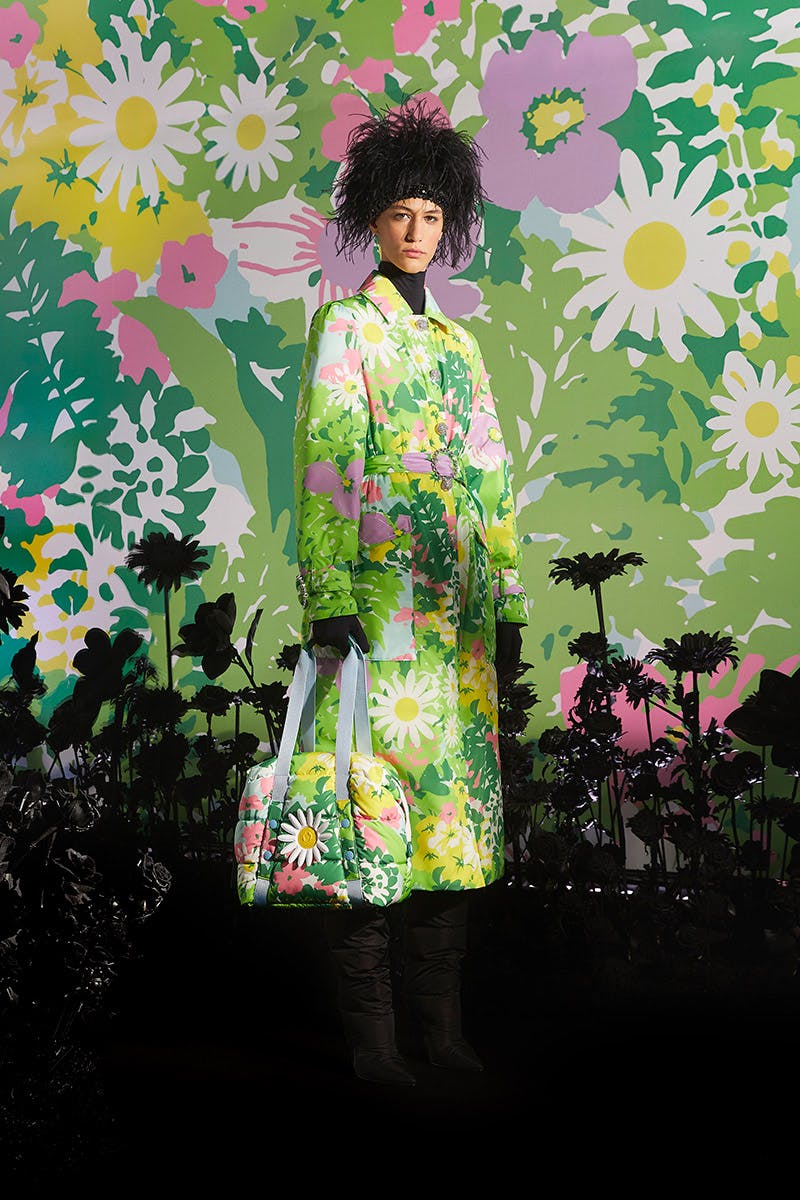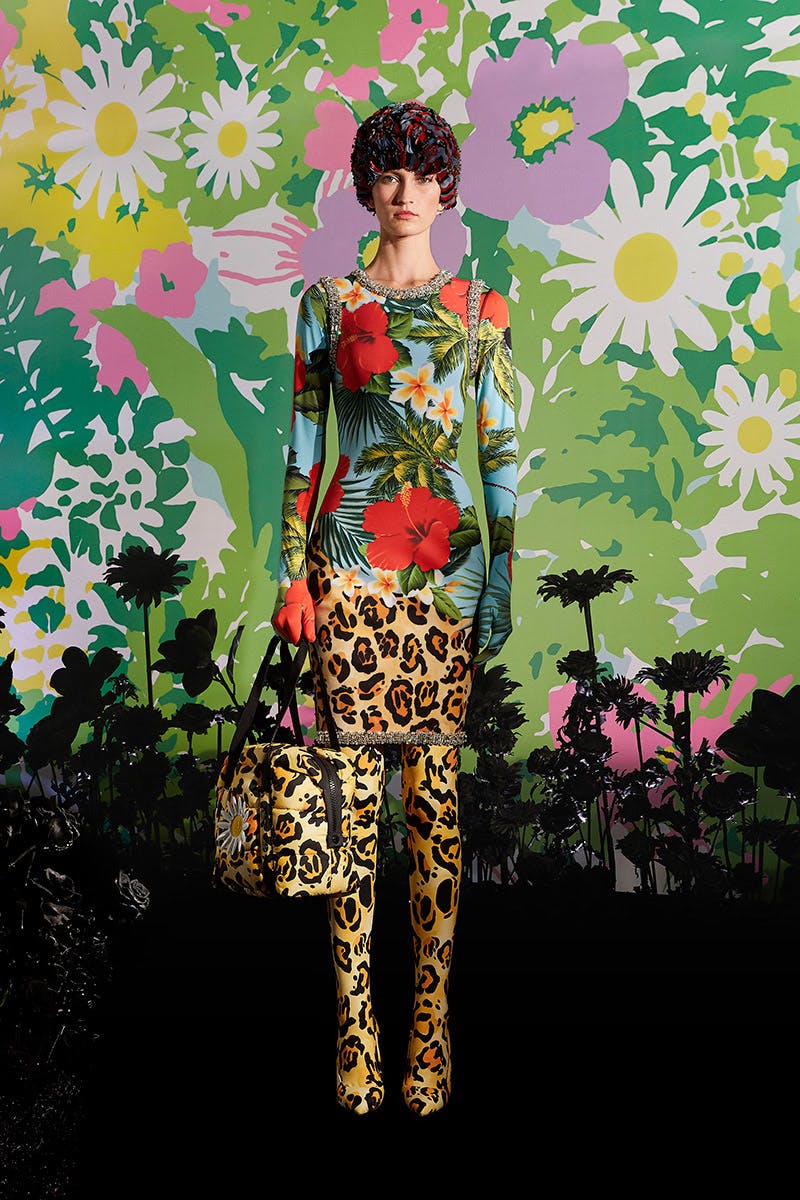 0 Moncler Richard Quinn (2019) "In one sense the Richard Quinn collection epitomises to me how women's colorways have always been far cooler than men's. But in another sense, I feel it signals the zeitgeist: the blending of genders. Even though Richard Quinn's designs were intended for women, I catch myself looking at this collection dreaming of rocking the garden green trench coat and bag knowing one day that it won't matter which gender it 'belongs to.' New narratives for masculinity are being enshrined through the motif of the flower. Take such marquee pop culture moments as Tyler The Creator's Flower Boy in 2017 to Louis Vuitton's Men's SS20 Show in Paris. They embrace the flower, giving it new purpose for the modern man." — James Davis, Strategist
1 Moncler Pierpaolo Piccioli (2018) "My personal favourite contribution to the Moncler Genius collection over the past couple of years was Pierpaolo Piccioli's from FW18, which transcends the staple puffer into boundless, theatrical monoliths. I love the exaggerated sculptural forms which are elevated even further in the stripped-down monotone colour palettes. Engrossing the wearer, they appear almost as if the piece wears the human, and the human is secondary. With a powerful tapered construction, and disjointed sleeves that skew our silhouette conventions, Piccioli has managed to cultivate a captivating thespian presence." —Josh Wilson, Art Director
To attend the Moncler Genius 2020 public opening on Feb 23 in Milan, register online here for your chance to attend.