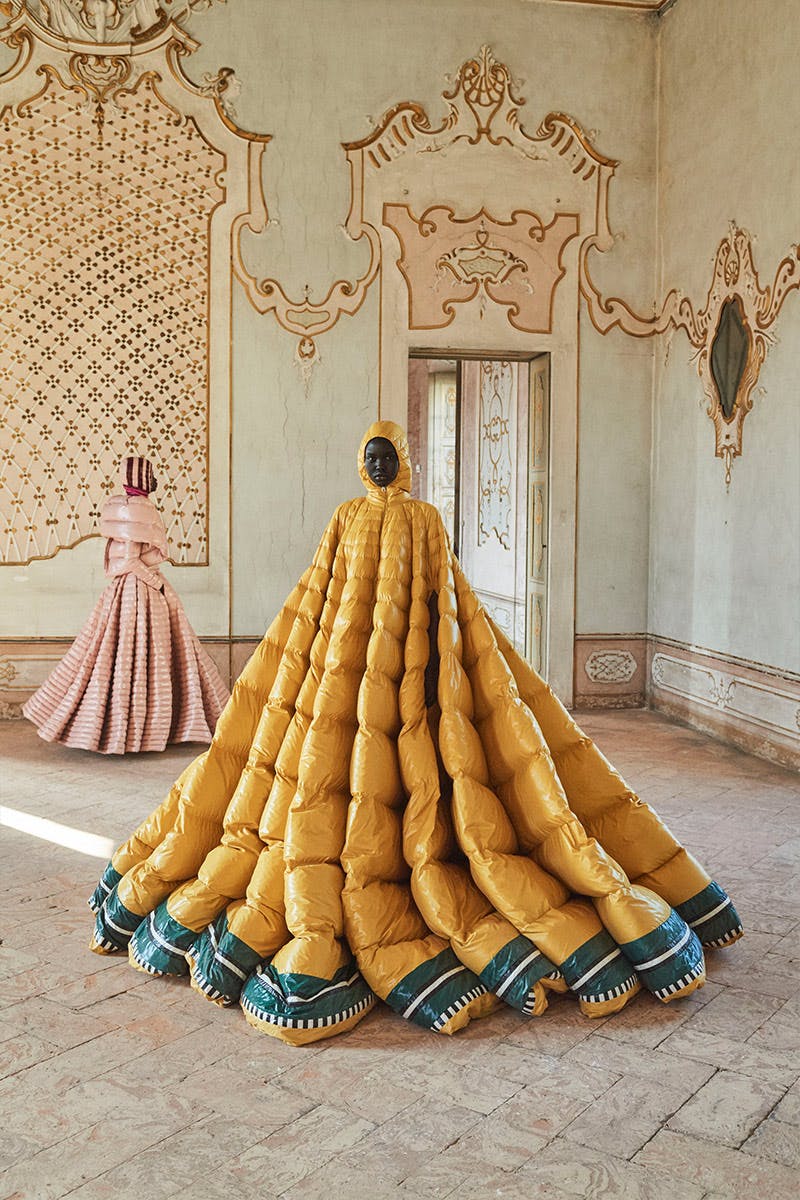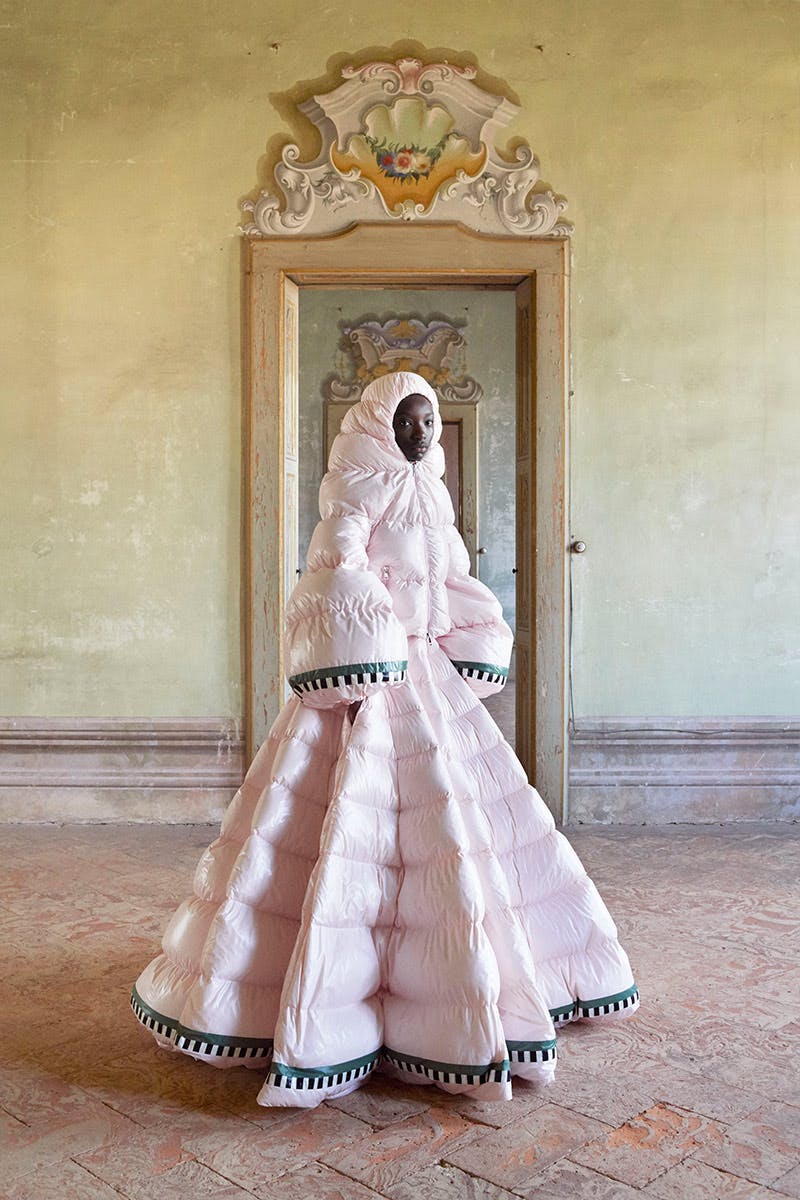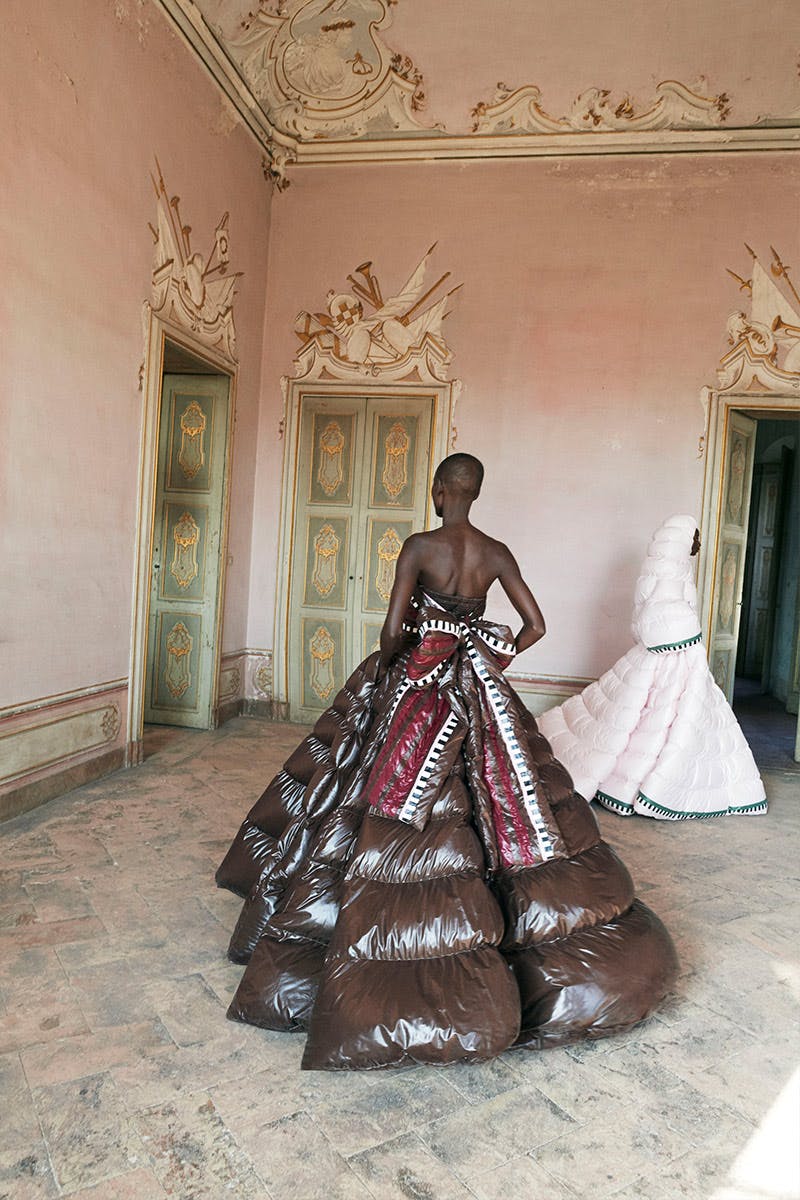 Moncler Genius returns for its blockbuster Moncler Genius series, in which the brand drops a new collection by a different designer each month. The last collection in the Moncler Genius World Tour 2019-2020 is designed by Pierpaolo Piccioli.
The collection had only one restraint: using nylon laqué as the only fabric. The result: a collection of breathtaking ball gowns, hooded jackets, and capes made out of the down stitching that is integral to Moncler's DNA. For inspiration, Piccioli merged the Italian baroque with patterns and prints from African textiles, designed in close collaboration with Ethiopian model Liya Kebede, whose sustainable fashion label Lemlem works exclusively with African artisans.
One doesn't exactly wear these dresses, so much as step into them, as if they were sculptures activated by the motion of one's body. One could even imagine women in these dresses appearing in the Ethiopian version of the iconic ballroom scene in the 1963 Italian film, The Leopard, about the Italian aristocracy. The mood is dramatic, extravagant, luxurious, and romantic.
1 Moncler Pierpaolo Piccioli is only the latest in a succession of Moncler Genius collections, which have pulled off the impossible. Earlier this month, Moncler Genius featured a collection with 1017 ALYX 9SM's Matthew Williams, which combined the mountains with the city. In December, Moncler teamed up with Craig Green, who turned the highly-functional Moncler jackets into wearable art.
1 Moncler Pierpaolo Piccioli is available online now at Moncler.com, and in Moncler boutiques and selective wholesale networks worldwide.