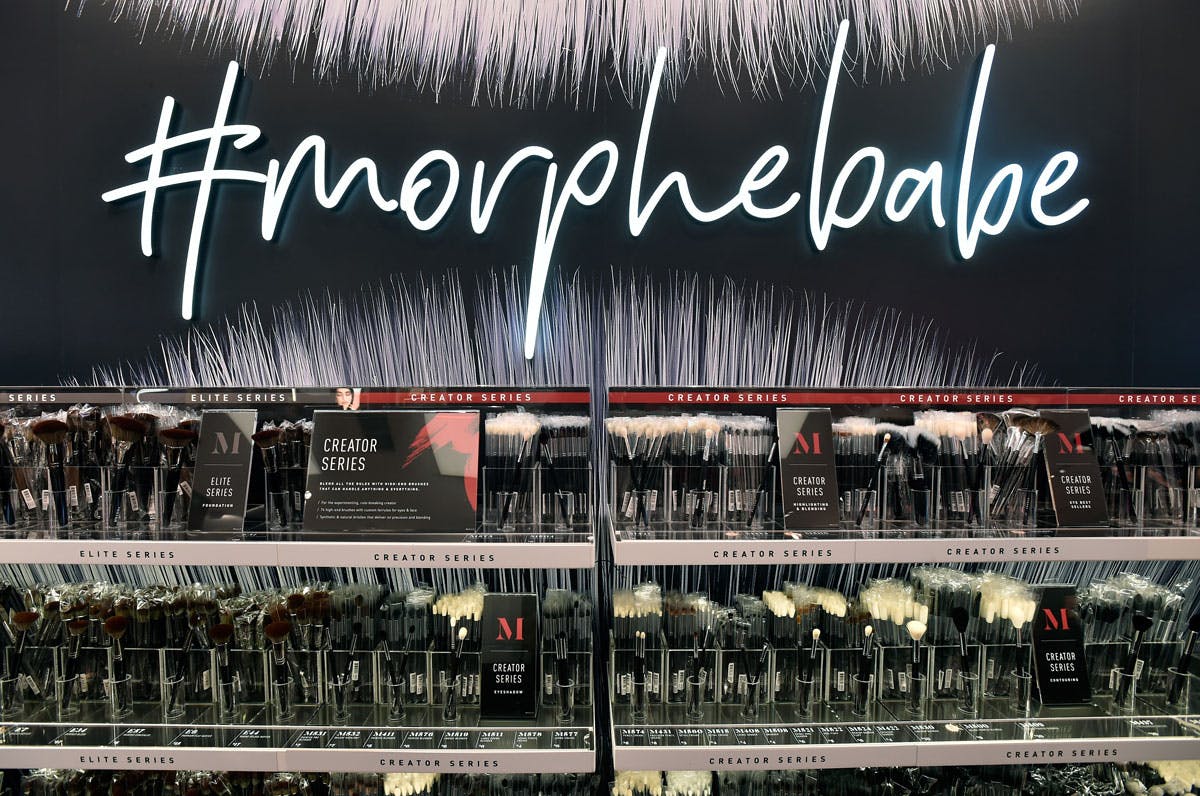 This story was published on January 6, 2023 and updated on January 12, 2023
Morphe is closing all its stores in the United States, confirming what employees of the makeup brand have long suspected.
In late December, retail workers began taking to TikTok with speculation that Morphe would shutter stores, citing deep discounts and a lack of new inventory as indication of the company's plans. Discussion ramped up this week, when creators began using the hashtag #justiceformorphretailemployees to recount their experiences getting laid off with as little as one day's notice. The hashtag currently boasts over 7 million views.
"Today at noon... we were notified that our stores are gonna be closing tomorrow," said TikTok user @kreynosx, who began working for Morphe six months ago. "We got one day notice. Very frustrating."
Former Morphe employees including @kreynosx recounted similar stories: business at Morphe seemed to be booming, until the store began slashing prices by 80 percent through late December. Customers began asking if the brand was closing, but employees didn't have answers. Eventually, they noticed that new inventory wasn't being delivered and that shift schedules weren't being distributed — still, Morphe provided no explanation for these changes.
Finally, in early January, the company informed employees of their fate.
Founded in 2008 by brother and sister duo Chris and Linda Tawil, Morphe garnered a following for its brightly colored eyeshadow palettes, priced at a fraction of most makeup brands' markups. Customers also flocked to Morphe for its seemingly endless stream of influencer collaborations featuring the likes of Manny Gutierrez, Nikita Dragun, and Charli D'Amelio.
But Morphe's partnership strategy backfired as customers began reassessing some of the brand's most high-profile collaborators: Shane Dawson was forced to reckon with his old content, which often included blackface; James Charles admitted to sending inappropriate messages to minors; Jeffree Star was called out for his long rap sheet of offensive and outright racist behavior.
In an effort to expand business beyond influencer collaborations, Morphe rebranded as Forma, a beauty brand incubator, in 2020. In October 2022, rumors that the company might file for Chapter 11 bankruptcy began swirling. On January 12, 2022, news broke that Forma is indeed filing for bankruptcy as part of its acquisition by investors.
While Morphe's forty-some-odd retail locations are shuttering, customers can still shop the brand online and at stockists.
"We have made the strategic decision to enhance our focus on the Company's wholesale and e-commerce operations going forward," Morphe said in a statement. "We believe this shift will position Morphe to better compete in the broader beauty landscape and more efficiently reach our customers where and how they shop."
Shop our favorite products