The year will be remembered historically as one of chaos, uprising, and the unprecedented use of the word "unprecedented." When the standard email sign-offs pivot from "hope you're well" to "hope you're staying sane in these crazy times!" you know you're on the verge of a social-cultural shift, some of which was reflected by worldwide protests, the (pending) removal of bigoted world leaders, and the record-breaking development of a global vaccine.
Some of this chaos was reflected in the wealth of viral online moments, most of which will probably be swept under the digital rug. In honor of that, we've revisited some of the more memorable internet moments of 2020 to re-live before you delete the whole year.
When Everything Was Cake
This "is it cake" era was a strange part of early lockdown whereby the line between reality and sugar, beaten egg, and flour was blurred. In hindsight, it was perhaps foreshadowing the surge in stay-at-home baking that followed.
Kan't Keep Up
E! announced it would be ending its run of Keeping Up With the Kardashians after 20 seasons. Whether you watch it or not, the intimate documentation of the Kardashian/Jenner clan has informed – even derailed – pop culture, fashion, marketing, beauty standards, billionaire qualifications, and uncountable memes, and it's approaching end is a paradigm shift. Kim Kardashian allegedly makes more money from one Instagram post than from a whole season of the show, which speaks to how the relationships to celebrity culture have been upended since reality TV first became mainstream in the '00s.
Khloe Kardashian's acceptance award for the People's choice awards was truthfully, honestly, a signal that the show's time was up, as evidenced by her dead-eyed stare into the camera and awkward platitudes, although her nails are on point.
However, while E! won't be hosting the family's daily lives anymore, Kris Jenner did announce a lucrative new deal with Disney+, meaning it's likely not the last you will see of them on your screen.
The Birth of X Æ A-Xii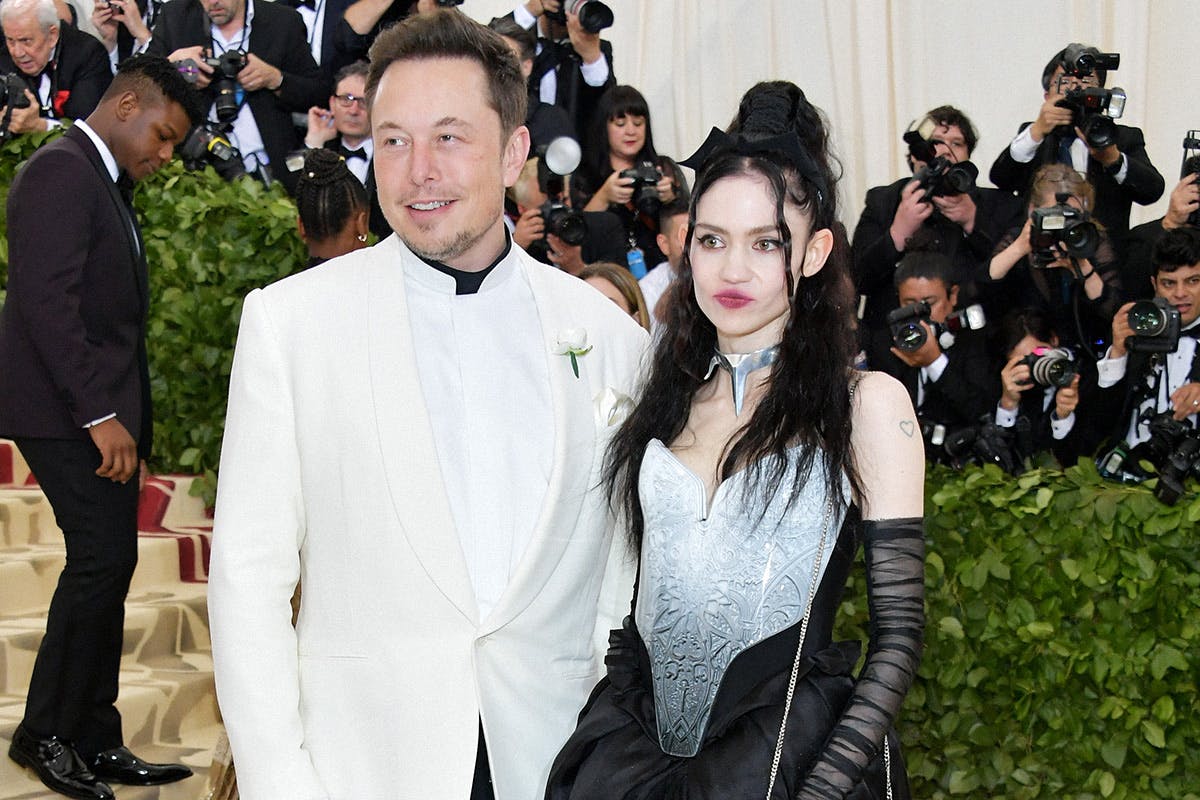 The 2019 Met Gala was a little overshadowed by news that Tesla founder Elon Musk was dating Grimes. The rapid deletion of "anti-imperialist" from Grimes' Twitter bio was noticed by fans and some wondered if dating one of the world's richest men would change the independent artist or her signature weirdness.
A little over a year later, the answer was revealed as no. The birth of their child, currently registered by name as X Æ A-Xii and pronounced "Ex Ash A Twelve" produced an endless stream of memes about the unconventional future heir of the Tesla fortune.
Gal Gadot & Co.'s Imagine Cover
Gal Gadot opened up Instagram and brought the energy of a guy at a party whipping out an acoustic guitar. "It goes like this," she says, inaugurating the new era of out-of-touch-celebrity in her wake.
David Guetta's Jarring MLK tribute
If there was one example to summarize the tone-deaf responses to exposed racial injustices this year it was David Guetta fecklessly mixing in an MLK quote into his no-attendance-due-to-covid EDM gig on an NYC rooftop.
This video is what it must feel like to have all the oxygen slowly leave your brain.
Mike Pence's Fly
The mental drain of the 2020 election cycle was finally offered some respite by a surreal and opportune moment that played out like a perfectly cast internet meme coming to life in real-time.
How We Found Out That Celebrities Live in Awful Houses
The home, as a concept, took on a whole different meaning this year. You probably spent a lot of time in yours and saw a lot of other people's via Zoom. This was also the year we saw celebrity houses for what they were — generally awful compendiums of bad taste, poor spending, and questionable architecture. From Drake's mansion to Pharell's University campus and Philipp Pleinn's gaudy monstrosity, the Chateau FalconView in Bel Air, we were suddenly more thankful for our humble abodes.
On the flip side, we did learn that Steve Martin happens to have one of the more magnificent concrete Brutalist style homes in the Hollywood hills, allegedly still up for sale.
TikTok Trolling Trump
TikTok overtook Instagram as the #2 social media app for teens this year, and even showed itself to wield significant political power too. Trump's Tulsa Rally in June promised crowds of over 300,000, which turned out to be a ploy from wily tiktokers and K-pop fans who aligned to buy out the tickets with no chance of showing up, leaving a more-or-less empty stadium, and embarrassing optics for Trump.
It wasn't just trolling the president however. TikTok more or less governed the pop culture tempo of 2020, with Megan Thee Stallion's "Savage" becoming a blueprint for rap/TikTok crossovers with the song accumulating more than 7.5 billion views in March alone.
Tiger King Phenomenon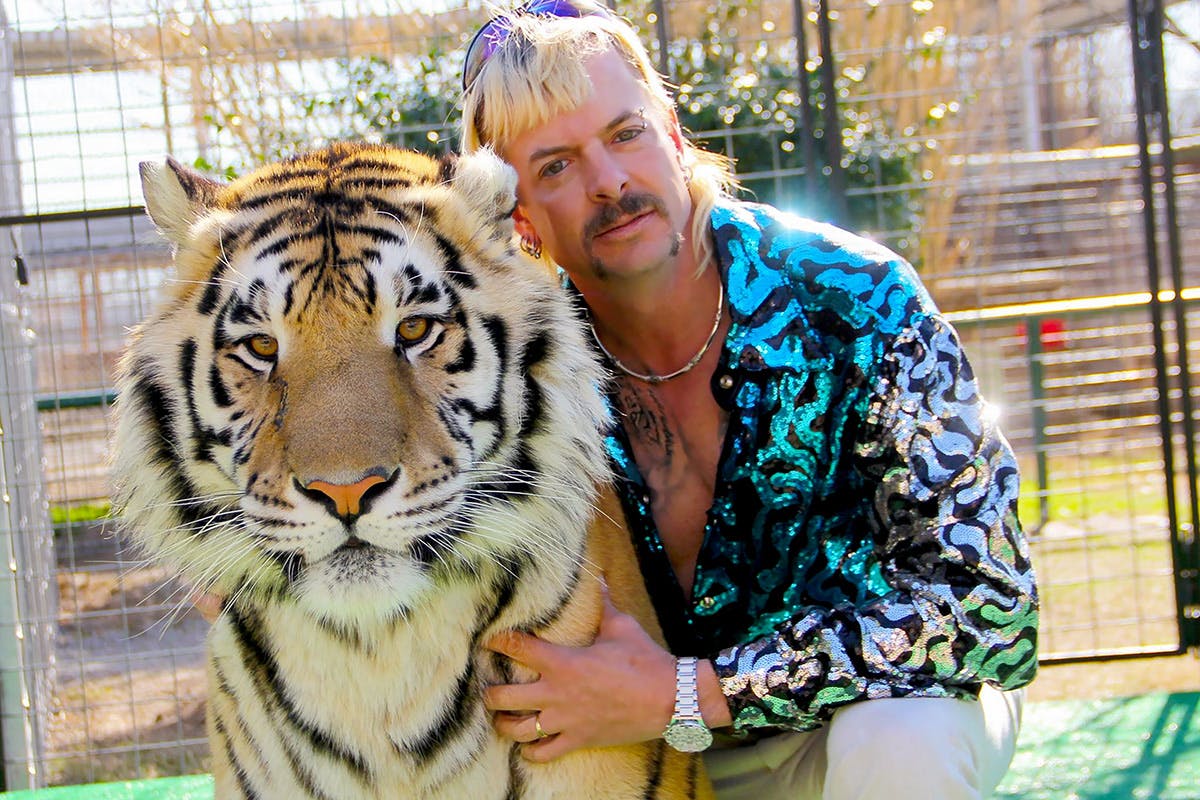 Another strange TV phenomenon that gripped audiences in the depths of an entertainment and socialization drought was Netflix's Tiger King: Murder, Mayhem and Madness. The show's spiraling narrative aligned with the pace of 2020 perfectly, and Joe Exotic, whose flamboyant style framed him somewhere between Hulk Hogan and Lil Nas X, became something of a wayward fashion icon.
In spite of numerous charges of animal cruelty, and being found guilty for hiring two people to kill nemesis Carole Baskin, Exotic remained un-canceled. The show's cultural reach began to overlap with TikTok dances, unsuspecting ally Cardi B, some alligators originally belonging to Michael Jackson, and Nicolas Cage, who will be playing Exotic in the movie adaptation.
The Monolith
Toward the end of the year, silver triangular monoliths began appearing in random locations. The first in Utah, then another in Romania, then they started being removed, and others started appearing in the Netherlands, Germany, and Spain. The similarity to the props from 2001: A Space Odyssey.
The latest reports suggest an artist known as "The Most Famous Artist" is claiming authorship and selling replica statues beginning at $45,000. Alternatively, it could be Banksy, or some deranged marketing ploy yet to be fully revealed.