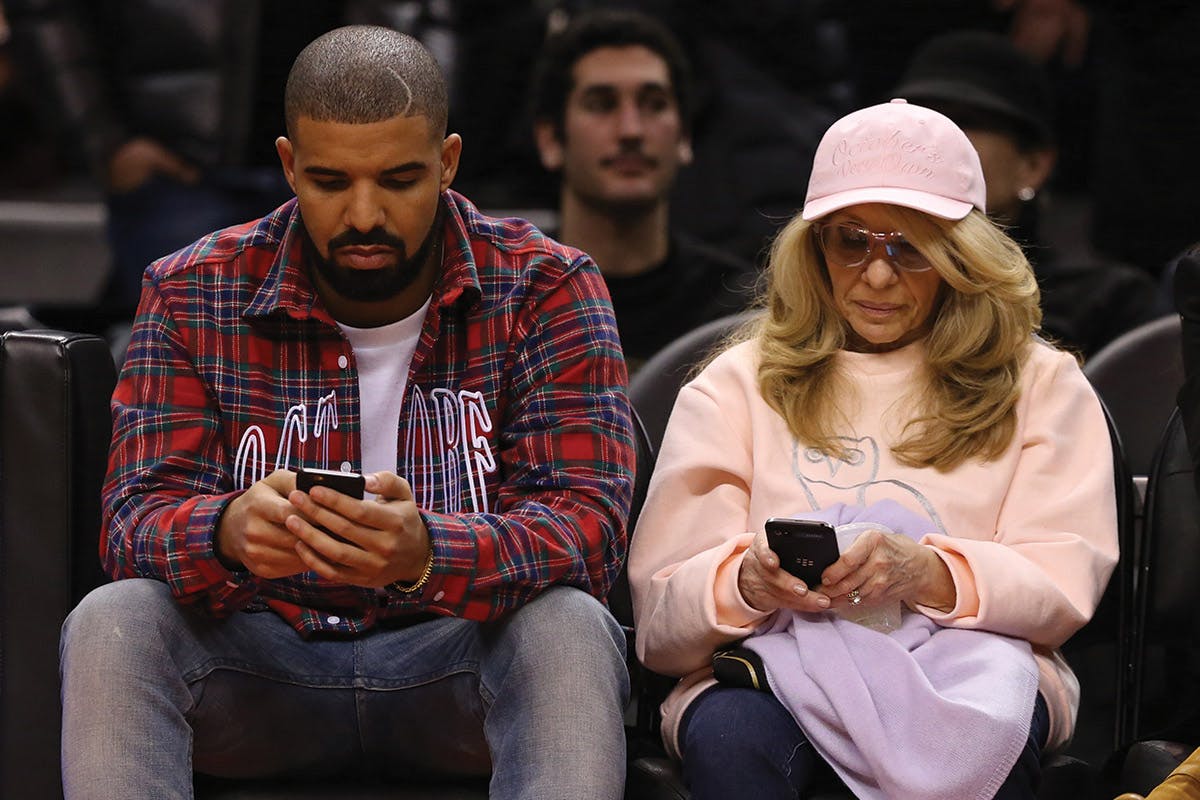 Mother's Day is right around the corner. That means it's time to show your mother some love, and cop that perfect gift that will make her forget all the sleepless nights you've caused.
Don't know where to begin? We've got you covered — we've curated a list of our favorite pieces available to buy right now, no matter your budget, you can find the perfect gift that will make her day.
From luxurious grooming products to elevated activewear and accessories, here we've curated a list of mother's day gifts for cool moms with their fingers on the pulse (think Amy Poehler in Mean Girls).
Shop our favorite last-minute Mother's Day Gift
ASICS UB3-S Gel-Nimbus 9
Who told you that this can only be a "dad shoe?" The Spring/Summer colorways, paired with ASICS's leading sneaker tech and Kiko Kostandinov's beloved design language, make this one of the season's best footwear choices. Your mom will definitely be showing this off at her next book club meeting.
Charlotte Tilbury
If your mom likes to stay up on her beauty routine, this one is for her. This beauty wand will help add a bit of liveliness to her skin even after a long night of dealing with the kids.
Highsnobiety x The Elder Statesman Stuffed Cashmere Sun
The right pillow can elevate the bed or a couch when done tastefully. Doubling as a piece of art, the cashmere pillow is a nice way to tell your mom that she brings a little sunshine into your life.
Loewe Paula's Ibiza Small Square Basket Bag
Yes, the TikTok Coastal Grandma trend is a thing, and were are here for it. Think Meryl Streep in Mama Mia or any wealthy older woman making her way to Nantucket this summer. Loewe's Basket Bag falls right on-trend. Made from handwoven palm leaves, this elevated basket bag is perfect for your mother's rotation.
Slip Silk Pillow & Eye Mask Travel Set
Travelling is no longer a thing of the past. Since your mother is probably going to take a long vacation in the near future, hook her up with a Silk Pillow and Eye Mask. It's a luxurious upgrade over the travel staples.
Byredo Lil Fleur Eau de Parfum
A floral scent is great for later Spring and early summer. Byredo delivers just that but in a beautiful, robust package. The top notes of the fragrance are bright, featuring casis, tangerine, and saffron —while the base includes warm amber, blonde woods, and vanilla base notes.
Dior Addict Lip Glow Color Reviver Balm
Lip protection should be a top priority during the summer. Dior's reviver balm is a nice way to keep them protected while also being a subtle flex.
Hatton Labs Freshwater Pearl Hoop Earrings
Hatton Labs has been killing it, giving us collection after collection of bangers. Part of their lavish pearl offerings, these hoop earrings are made from 925 sterling silver and come complete with freshwater pearls.
Acne Studios Leather Card Case
Card cases are an underrated gem, and Acne Studios make some of the best. They are a minimal solution to a clustered and messy wallet. We love its pastel pink color.
Sun Buddies Courtney Sunglasses
These are a pair of classic glasses that your mom can confidently rock year-round. Inspired by Kurt Cobain, the 90s-esque glasses are made in Italy and come with Carl Zeiss lenses, offering 100% UV protection.
Dries Van Noten Fender Scarf
Silk scarves are one of our favorite accessories for the Spring and Summer. At the moment, Dries van Noten is the current king, blessing us with stunning prints. It's wearable art.