Once upon a time, teens, tweens, and young adults everywhere looked to Abercrombie & Fitch as the epitome of cool.
The brand's low-rise skinny jeans, teeny tiny miniskirts, and other moose-emblazoned gear flew off shelves — much to the dismay of parents, who balked at Abercrombie's racy ad campaigns and army of scantily clad models stationed at the front of every flagship store.
By the late 2000s, Abercrombie had fallen out of favor, for reasons we'll get to in a minute. But as fashion witnesses a revival of early 2000s trends, the infamous retailer is experiencing a resurgence in popularity.
Right on cue, Netflix announced White Hot: The Rise & Fall of Abercrombie & Fitch, a documentary detailing the company's seedy playbook for success — one filled with classism, racism, and sizeism — and its consequent fall from grace.
Out on April 19, the film explores Abercrombie's blatantly discriminatory company culture (store employees were forbidden from wearing headscarves and long nails), CEO Mike Jeffries' unabashed embrace of exclusion as a marketing tactic, and its overarching message to consumers: if you aren't white, skinny, and rich, you aren't cool.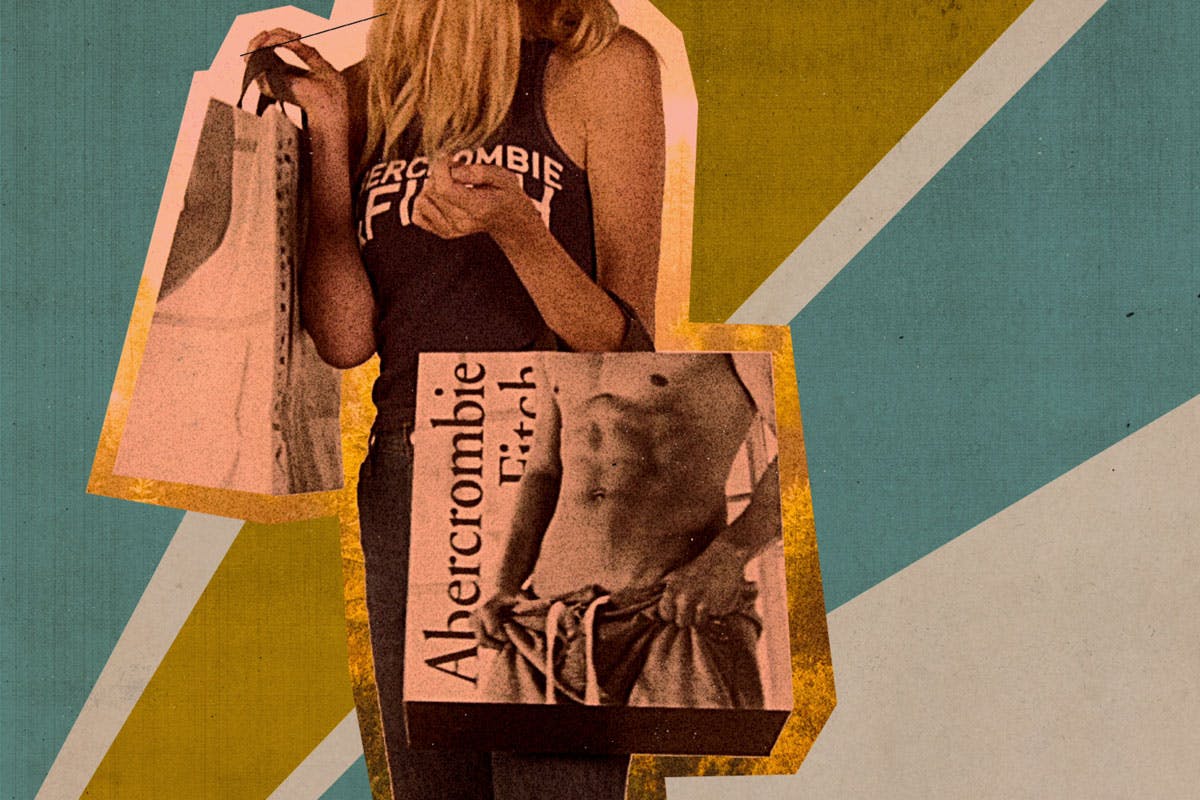 The many iniquities of Abercrombie point to larger cultural attitudes that existed during the brand's heyday — and raises questions about the comeback of Y2K fashion.
Back in the early 2000s, media and entertainment representation was largely confined to white, thin, conventionally attractive celebrities. Tabloids made a point of nitpicking at celebrities' bodies and appearance. Top models of the era were a size two, max.
As Y2K trends such as low-rise bottoms and ultra-cropped crop tops (looking at you, Miu Miu) continue to make a comeback, how can fashion reference the era while moving past the exclusionary trappings of early 2000s culture?
It's a conundrum that continues to spark a flurry of conversation: The Independent and Dazed Digital questioned whether the rise of Y2K could trigger a return to size zero as culture; a viral tweet by @bexbeautybruja noted that fatphobia was at a high during the early 2000s.
But we've evolved since the early aughts. Though far from perfect, the industry has begun to widen its once-narrow definition of beauty. The Victoria's Secret fashion show was canceled, literally and figuratively. Diversity on the runway continues to increase season by season. (That said, not one plus size model walked the Miu Miu runway in the famous Skirt Set.)
And for what it's worth, Abercrombie has changed — a lot. The brand's Instagram features models of varying races, sizes, abilities, and ages, a markedly different approach than its former one-size-fits-all approach to casting. According to its website, Abercrombie works with LGBTQ+ non-profit The Trevor Project and The Steve Fund, an organization focused on the mental health of young people of color.
A statement on Abercrombie's Instagram even recognizes: "In the spirit of transparency, we want to directly acknowledge the news of an upcoming documentary that will feature Abercrombie & Fitch and focus on an era that took place under previous leadership. While the problematic elements of that era have already been subject to wide and valid criticism over the years, we want to be clear that they are actions, behaviors and decisions that would not be permitted or tolerated at the company now."
Low-rise jeans and belly chains might be back, but some things about the early 2000s are best left in the past.