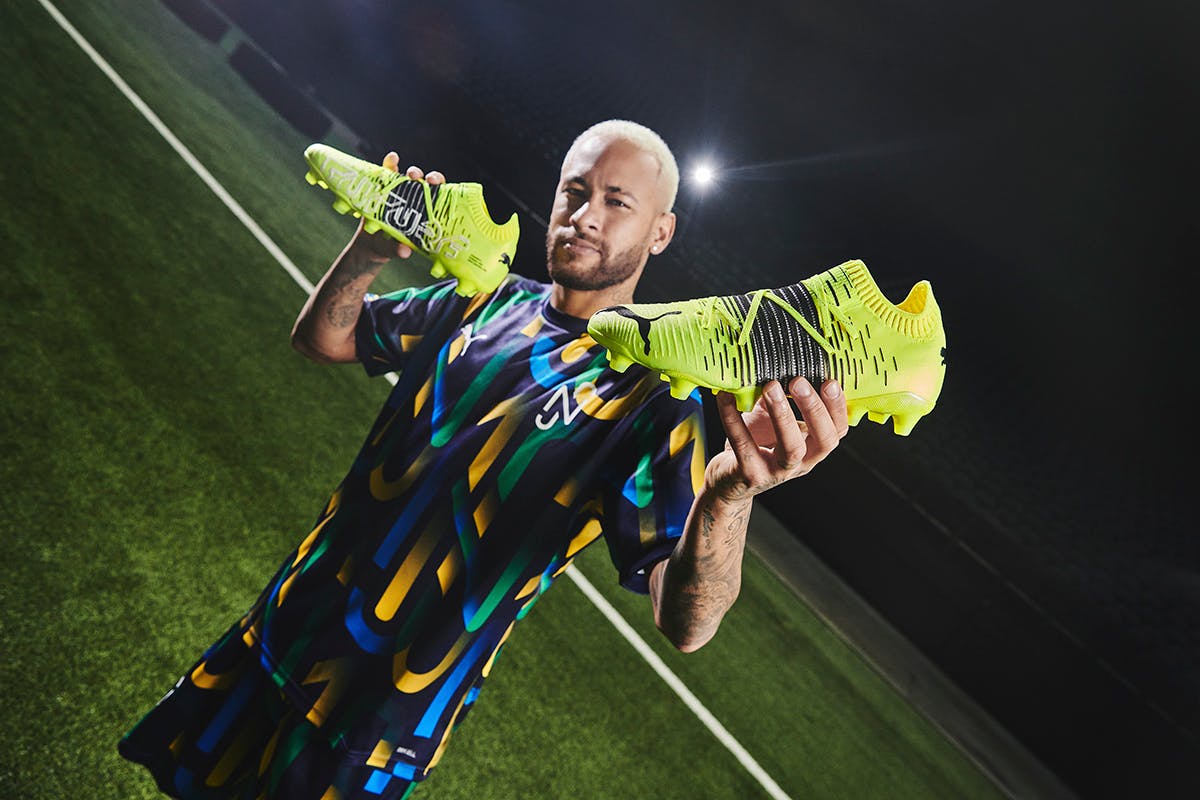 After announcing the partnership last year, PUMA is back with its first collaboration alongside Neymar Jr. The project is being debuted in the form of a video campaign showcasing the brand's new Future Z boots.
The campaign, referred to as "​Drive them crazy,​" comes courtesy of French creative agency, LAFOURMI. In the Adrien Lagier and Ousmane Ly-directed film, we witness Neymar as he dumbfounds his opponents by dribbling past them before they ever know what happened. Of course, the football star is donning the aforementioned PUMA Future Z boots, which he helped co-create.
"Participating in the creation of a product, choosing each detail, from the material to the design, is something very neat," Neymar previously told Highsnobiety. "There's a lot of responsibility surrounding it, obviously, since there are commercial and cost issues involved, but participating in the process is something that makes me happy."
The Future Z is designed to award the wearer with unmatched ball control, as demonstrated by Neymar in the video campaign below. The shoe features an upper made from an innovative new knitted material coated with a thin layer of GripControl Pro, which provides superior touch. A Dynamic Motion System outsole then aids in traction, while an adaptive FUZIONFIT+ compression band gives optimal lock-in and support.
Expect to see Neymar wearing the new PUMA Future Z on the pitch any day now.