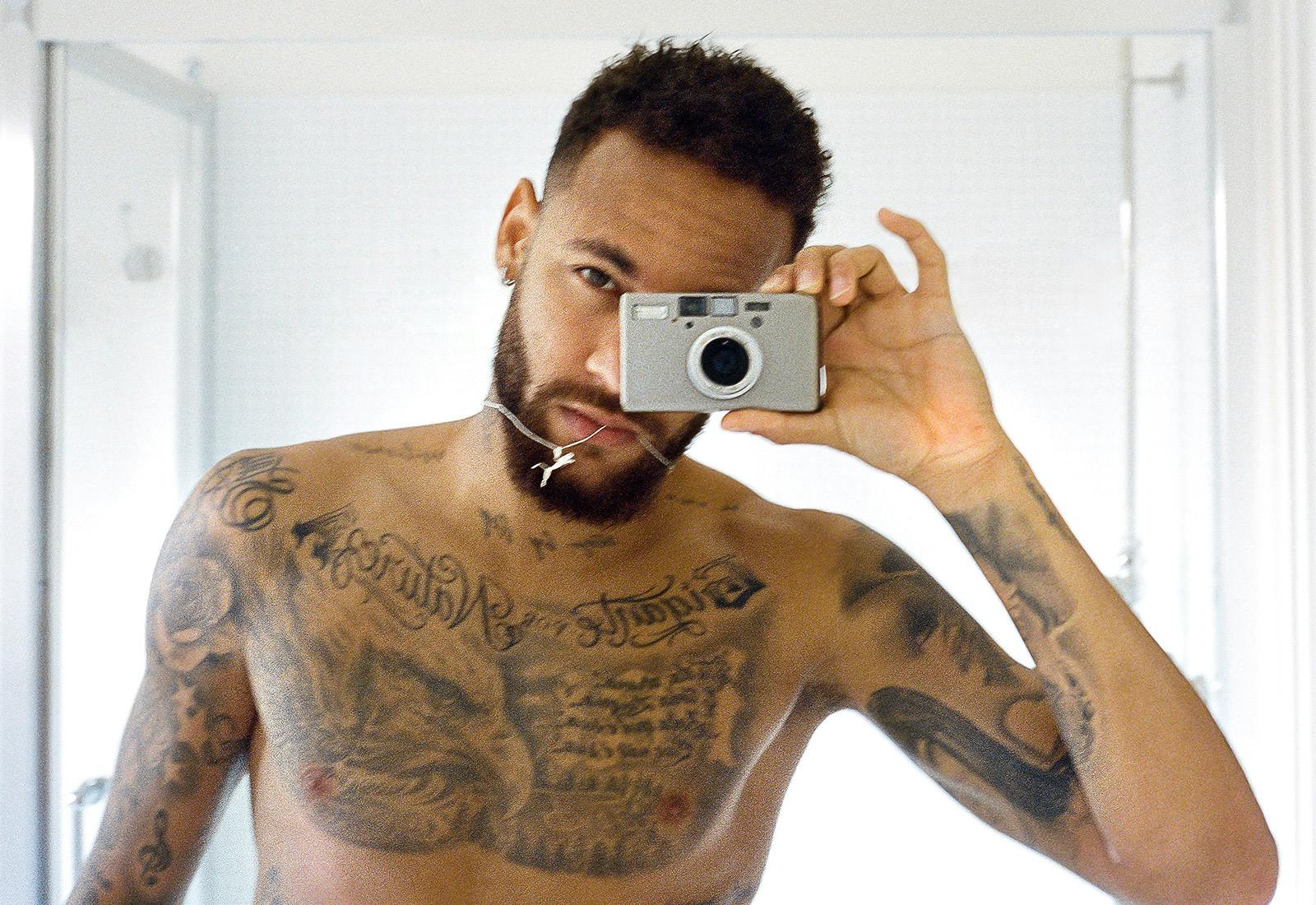 Highsnobiety / Bilal El Khadi
On October 2, Neymar Jr. scored his first goals as a PUMA athlete during PSG's 6-1 rout of Angers. It was a virtuoso performance typical of the Brazillian — all flicks, tricks, and samba sombreros; real-life football being played as if it were a video game. It was so good, in fact, that the coach in the opposition dugout made the unconventional decision to request his jersey seven minutes before the match had ended. Even if purists weren't enamoured with such behaviour, it was a scene that summed up the number 10's awesome star power. Few others in sport come close.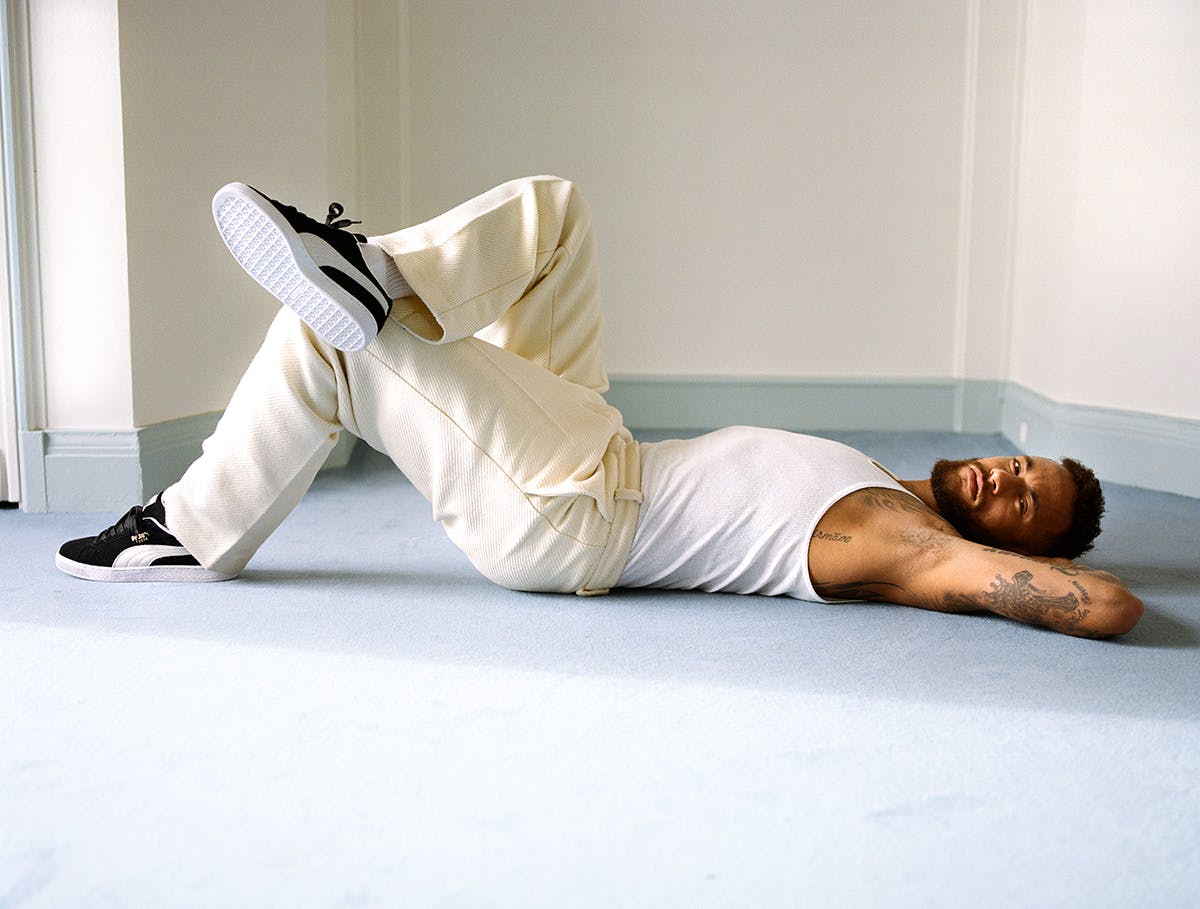 Now, Neymar is PUMA's man. Having agreed a long-term contract, it's a box-office coming together that will see the 28-year-old assume an all-encompassing brand ambassador role. On Neymar's part, money is one thing, but another juicy incentive is the increased responsibility he will be given when it comes to creative and design. The chance to put his own NJR stamp on lifestyle and apparel products, in addition to performance wear, is an opportunity he's been gassed on for a long time.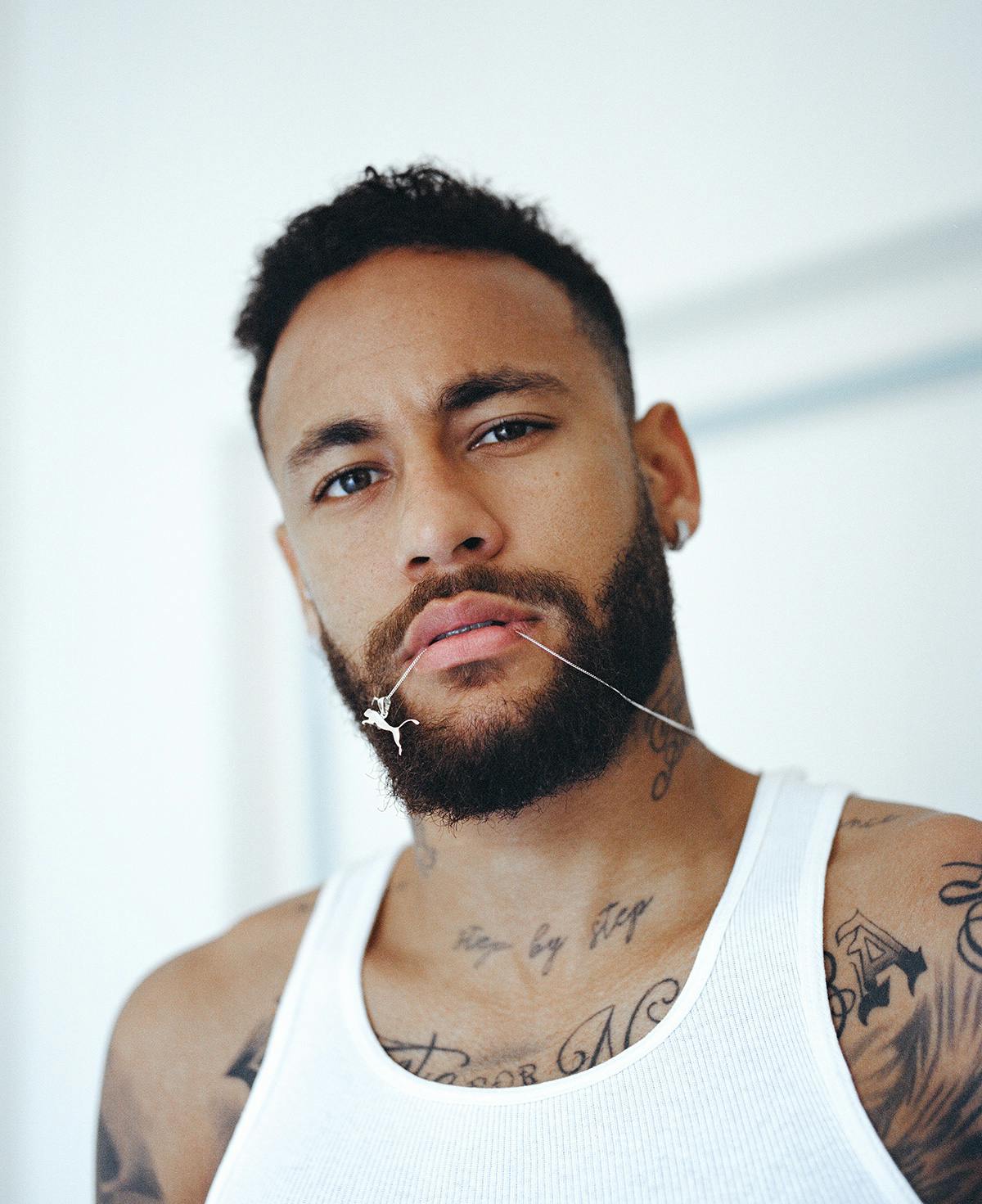 "It's been my dream ever since I was a child," Neymar tells Highsnobiety. "I always wanted to change some things on my shoes and clothes, to customize them. Of course, there were difficulties.
"Participating in the creation of a product, choosing each detail, from the material to the design, is something very neat. There's a lot of responsibility surrounding it, obviously, since there are commercial and cost issues involved, but participating in the process is something that makes me happy."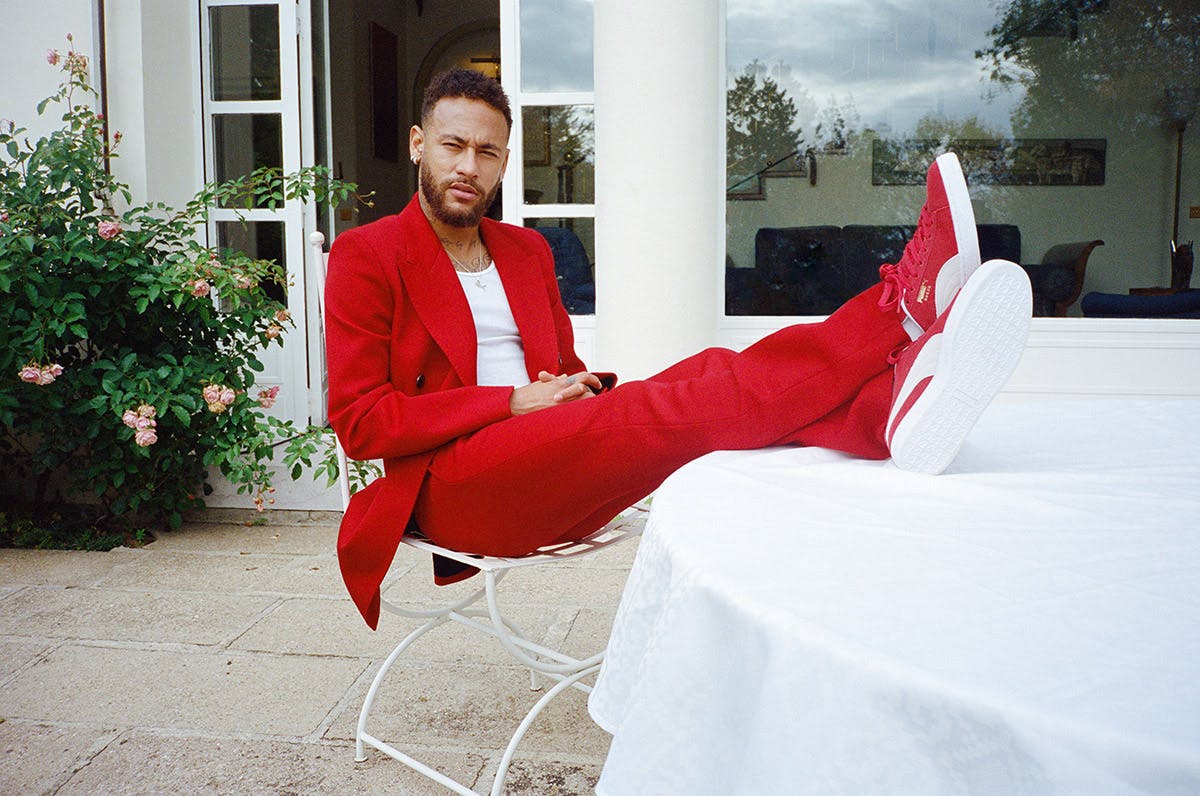 Some three years into his Paris adventure, the fashion capital of the world has inevitably influenced Neymar's way of dressing, if not exactly upended it. He still harbors a taste for flamboyant, luxury fashion — don't be surprised to see him sitting front row at the next men's Balmain show in January — but he's also come to appreciate more refined bits, the PUMA Suede being a case in point. The trend-proof crep is a low-key icon that checks out neatly with Neymar's newfound appreciation of a timeless, more grown-up style.
"There's no way to compare Paris' fashion and my experiences in Brazil, mainly because my family was always very humble," he says. "My fashion references were completely different back then. Today I have access to clothes that I didn't even dream of when I was young." Fair enough, then. Neymar can be excused for a little sartorial exuberance.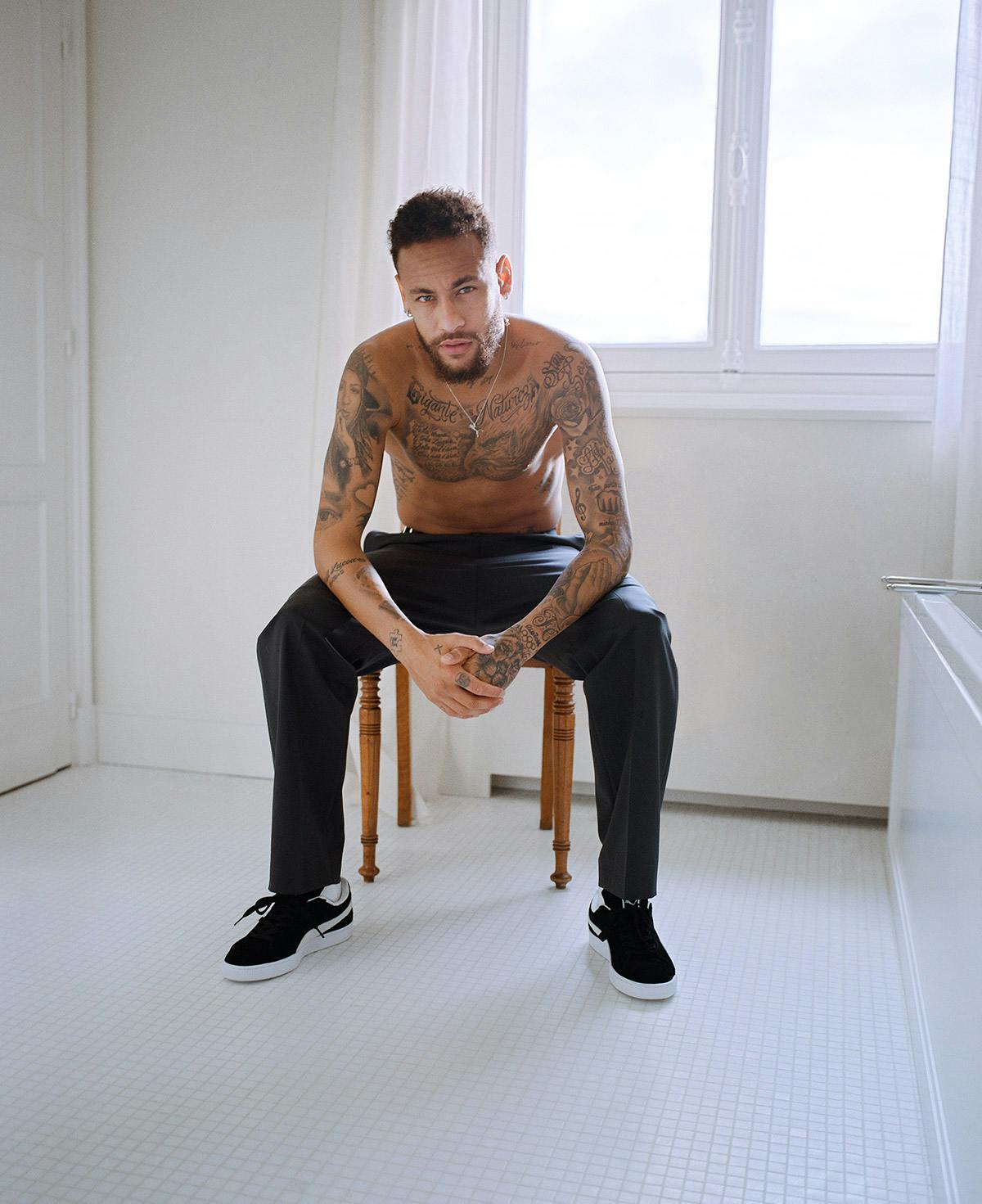 Like most kids growing up in Brazil, Neymar's introduction to PUMA came through Pele, the original king. It's a lovely backstory no doubt, but — as has been assumed in some places — this isn't a partnership that has been brokered purely on nostalgia. Rather, it's one where both parties mutually fuck with one another. In fact, so aligned were they in terms of vision, Neymar barely even stopped to consider homies such as Lewis Hamilton and the likes of JAY-Z were already a part of the family.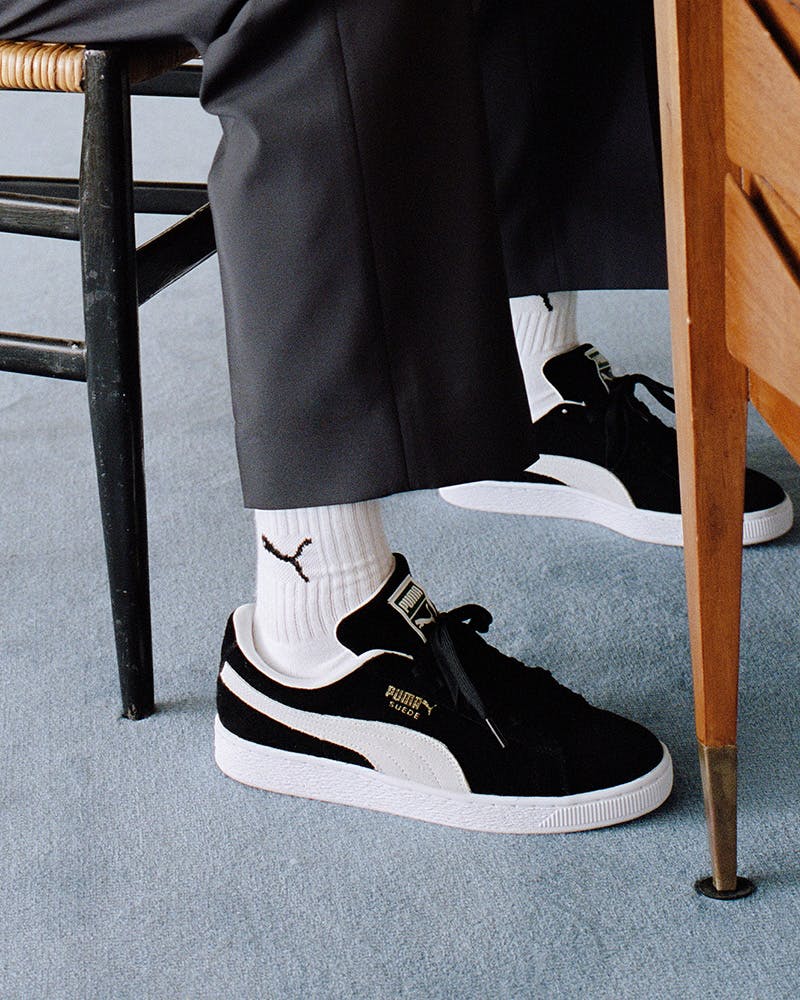 "Honestly, [them being there] played no part!" he says. "PUMA and I chose each other due to common ideas, not because someone that I admire or am friends with is there. When they showed me the "King" and the sports material, I fell in love. Everything they create outside of the pitch,— the style and the responsibility that they have as a brand are just as important. In general, the 'PUMA universe' attracted me." Despite that, fans will be interested to see how he fits in with the rest of the roster, not least big names, like say, Usain Bolt. "It would be amazing to be able to work together in anything else but running… I can't run against him! But it would be amazing to meet him again."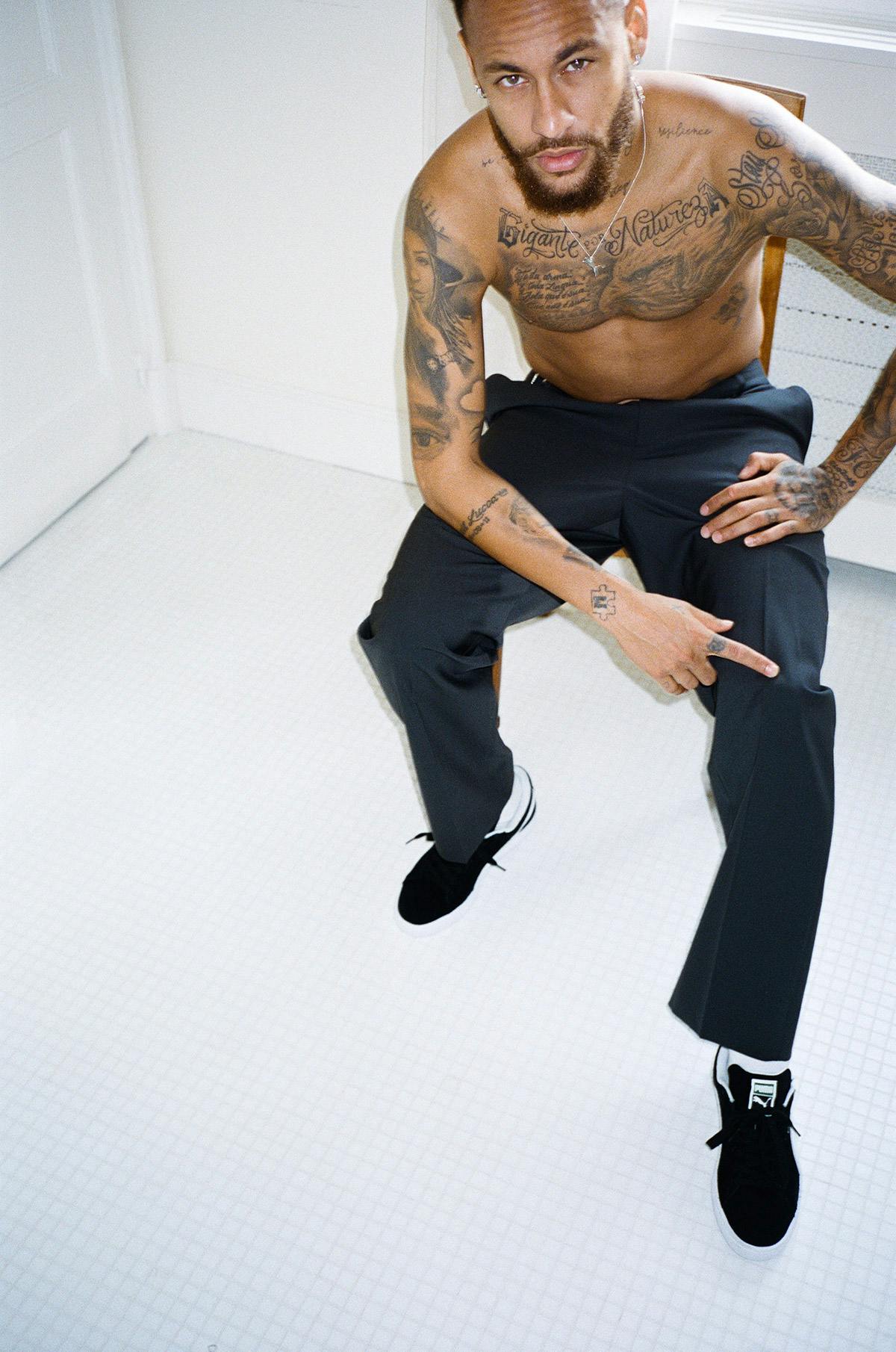 With the ink on the contract barely dry, perhaps it's a bit early to be speculating about legacy and what the future holds for Neymar once his playing days come to a close ("I can't think of what I'll do when I stop playing; there's still too much time ahead of me.") For now, PUMA has a new king, and he's about to get to work.
Neymar Jr. wears The PUMA Suede Classic XXI which you can buy here.