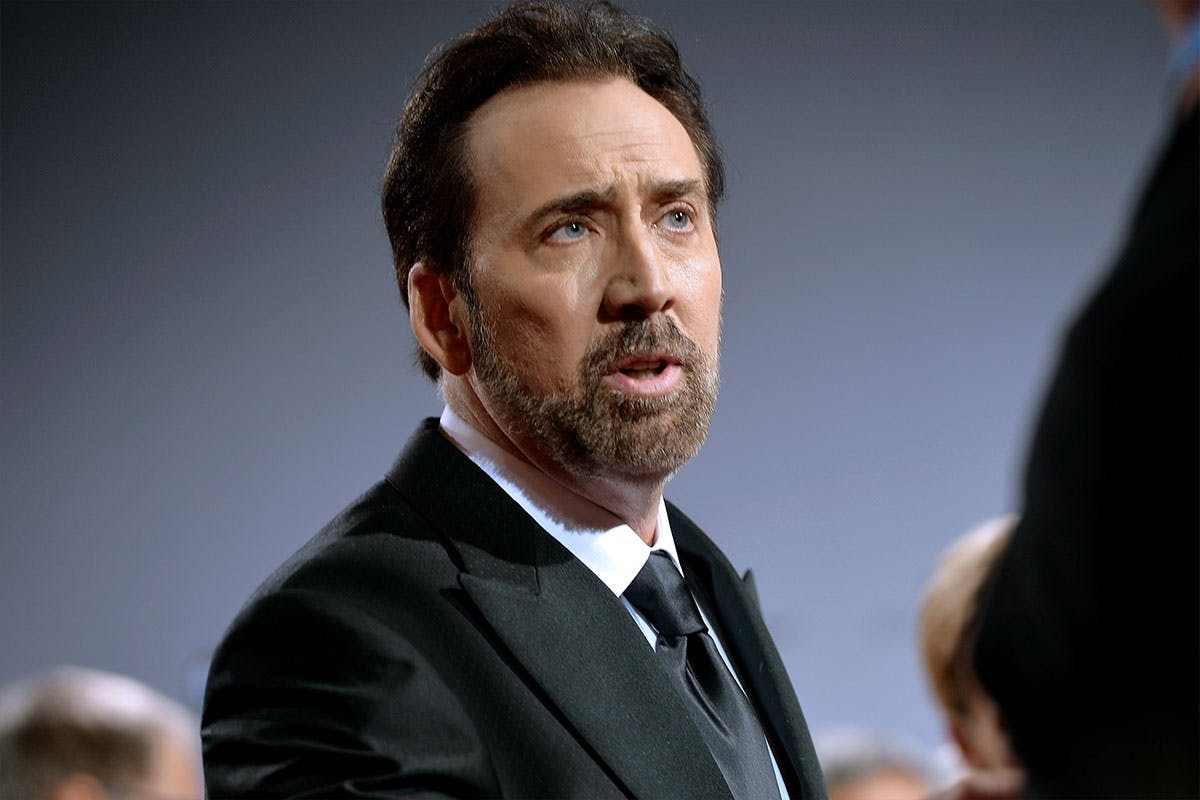 Lionsgate is reportedly in final the negotiations to buy the Nicolas Cage movie project "The Unbearable Weight of Massive Talent" and in a very meta-stroke of casting genius, it looks like they want to cast Cage to play himself.
According to The Hollywood Reporter, Cage would play a fictionalized version of himself, "desperate to get a role in a new Tarantino movie while also dealing with a strained relationship with his teenage daughter."
Pressed for cash, Cage must accept a $1 million offer to attend the birthday of a Mexican billionaire. According to Variety, things get exciting when "Cage is forced to become a version of some of his most iconic and beloved characters in order to extricate himself from an increasingly dangerous situation."
The plot makes references to Cage's body of work, including titles such as Leaving Las Vegas, Face-Off and Gone in 60 Seconds.