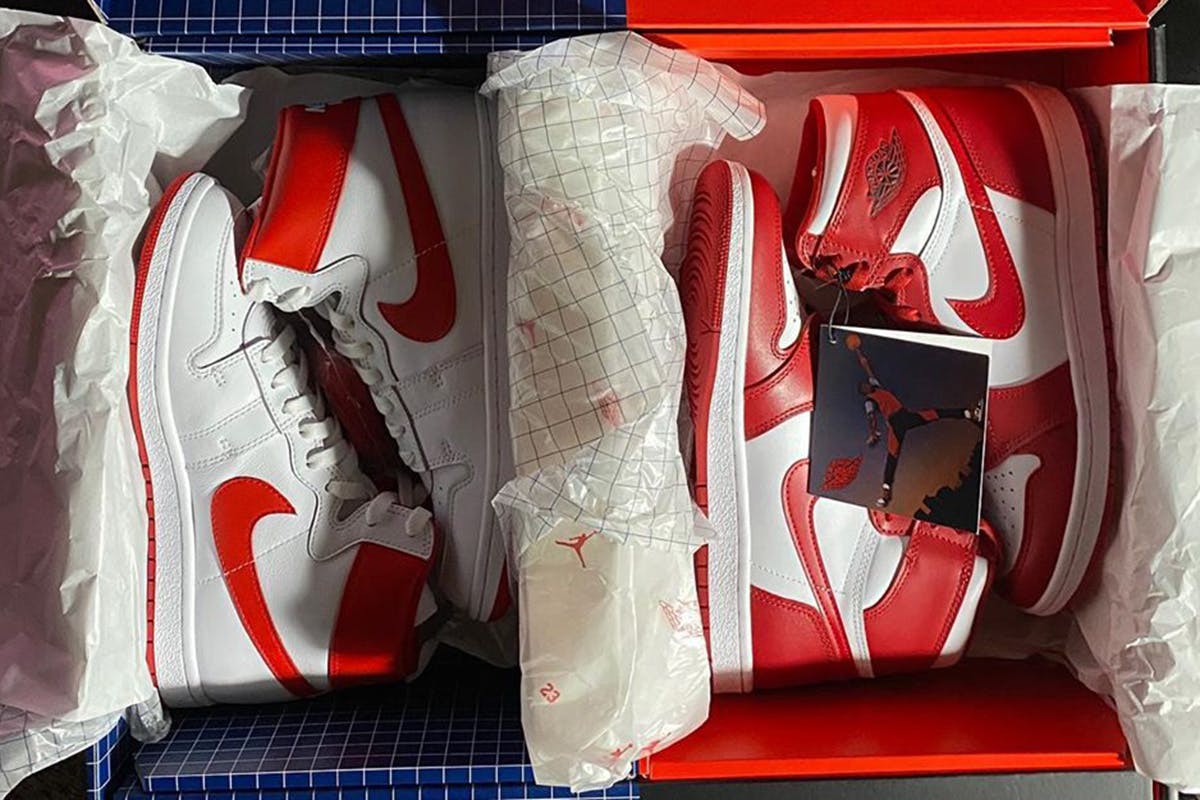 Highsnobiety aims to provide our readers with the latest updates in the sneaker world. However, we cannot verify the reliability of any unauthorized leaks or rumors unless this information is provided directly by the brands themselves.
Nike could be bringing back the Nike Air Ship, the sneaker worn by Michael Jordan during his rookie season, before the Air Jordan 1 made its official debut. This rumor comes following images shared by fragment design's Hiroshi Fujiwara on Instagram (above and below).
The images show a large Nike box with a half-and-half design (below) containing two sneakers. One is the aforementioned Air Ship, while the other is a red/white Air Jordan 1 High that comes with the OG hangtag used in 1985. With the Air Jordan 1 High turning 35 next year, it looks like the Swoosh could be bringing back the Air Ship as part of the anniversary celebrations.
At this point, it's an open secret that the Nike Air Jordan 1 was never really banned. Instead, it was actually the Nike Air Ship — the sneaker Michael Jordan wore before the AJ1 — that the NBA fined Michael Jordan for wearing. MJ wore the Air Ship early in his rookie season in 1984. The Air Ship did not adhere to uniform regulations due to their color scheme, causing the NBA to fine Jordan every time he wore them during games.
Nike, of course, has never openly admitted to this being the case, though the brand has acknowledged the Air Ship on its official timeline of Air Jordans.
It's already been rumored that Nike will be dropping a true-to-the-OG Nike Air Jordan 1 "Chicago" during NBA All-Star Weekend in Chicago next year, so it would make sense for other historic moments and stories associated with the sneaker to make a comeback, the Air Ship included.
As always, stay tuned for updates.