Another week, another hilarious comments roundup, and the critics, otherwise known as our loyal readership, are out in full force. We love hearing what you have to say, so we have done a deep dive on all our platforms to present a roundup of your most hilarious feedback, in the hopes that you enjoy the shade as much as we do. With that being said, keep the cringe-worthy puns, and for better or worse, poor humor, coming, so we may all be amused by your biting remarks.
This week, Nike joined the fight against Coronavirus, by turning its iconic Air soles into face shields for healthcare workers. However, where some saw life-saving medical equipment, hype beasts saw swoosh accessories. Elsewhere, one innovative design, which didn't have fans too excited, was Playstation's new Xbox-looking controller.
In other news, YG shared a ridiculous Coronavirus conspiracy theory which had us asking, "Why, G?" And Kanye once again debuted footwear to absolutely savage reviews. What's new?
Be sure to keep your funny, interesting, and bizarre comments coming, and in the meantime, check out the stories about our outrageous April Fool's prank, Drake's new music video and many more.
Are you sure you're on the right page, Tracy?
Original Post: Covid-19 Has Decimated the Fashion Industry & Could Spell the End for Hype Product
10.  "By decimated, do you mean 'reduced by a factor of 10' (the actual definition)? Or do you mean dwindled?" - Tracy Paylor
Hulu who?
Original Post: Bong Joon-Ho's 'Parasite' Streaming on Hulu Is Just What We Needed
9. "Real ones know 123Movies been had it." - iamryanshimko
You got played
Original Post: Sony's New PlayStation 5 Controller Design Trolled for Ripping Off Xbox
8. "April 1st is over guys" - el_catorce_de_julieta
Behold, the greatest innovator of our time
Original Post: Kanye West Steps Out in His YEEZY Season 8 Boot for the First Time
7. "The BigBirds 3000's" - richie590
6. "Not the Bart Simpsons." - coldworld927
Presented to you by the artist behind "Go Loko"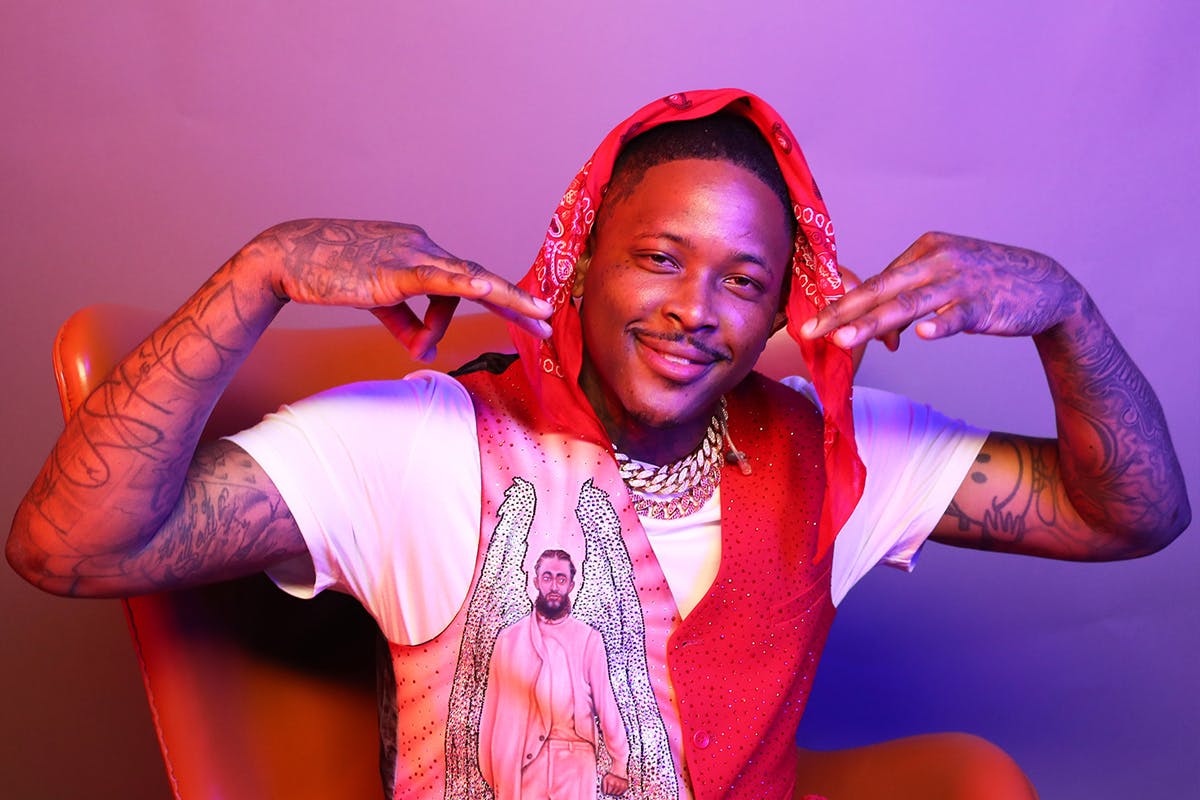 Original Post: YG Is Spreading a Dangerous 5G Coronavirus Conspiracy Theory
5. "But Y my G?!" - Vick Brown
4.  "YG stands for You Gullible." - Riley J Nation
"COVID-19"
Original Post: Nike Is Transforming Its Air Soles Into Face Shields for Healthcare Workers
3. "When's this dropping on snkr app?" -  fuckmanny666
2. "Why do i feel like these will appear in the next Drake video?" - Liana D'Amico
1. "Please Virgil stay away from these ... don't even try it." - 300deadlift