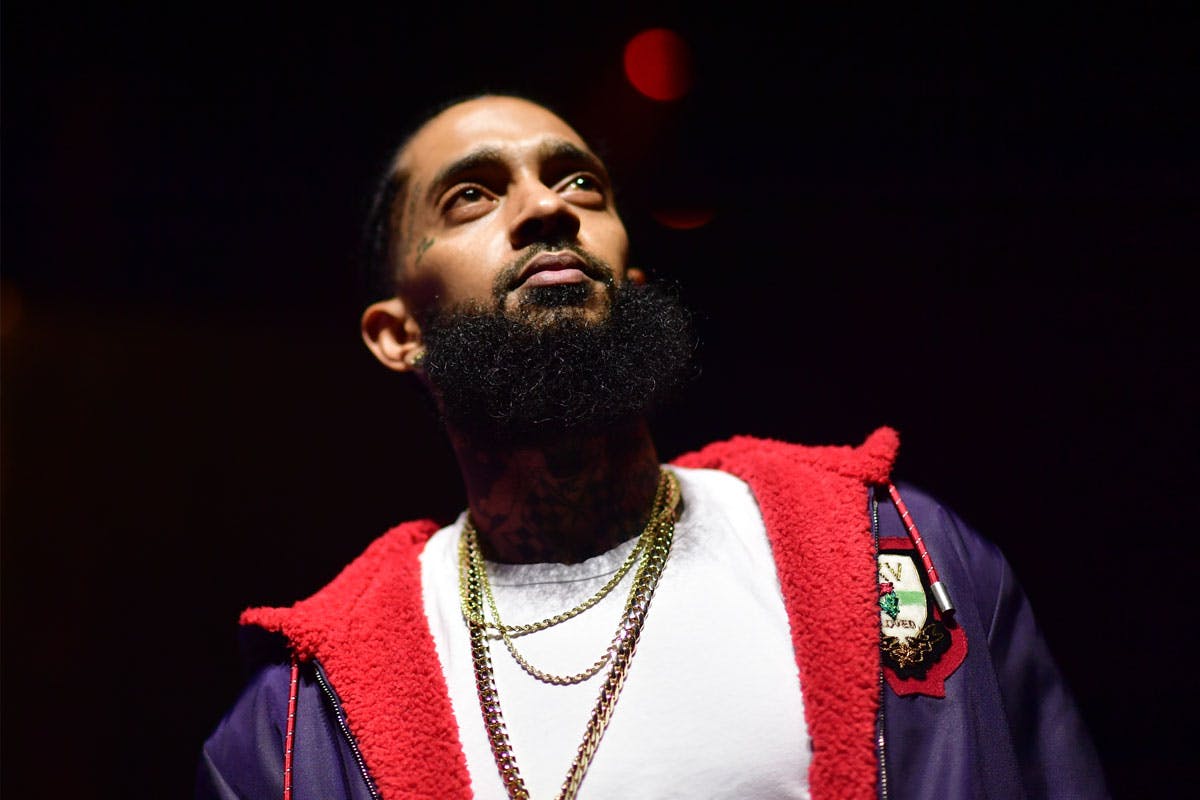 In addition to being a rapper, entrepreneur and community organizer, Nipsey Hussle was a bookworm. Now, a year from his death, chapters of The Marathon Book Club are popping up across the country, and it all began with a meme.
According to an LA Times report, Hussle shared some of his favorite books while he was promoting his first studio album, Victory Lap. On April 13, following the rapper's death, a fan named Simran Kaleka shared a list of the books he had mentioned, in a tweet that has been re-shared over 8,000 times.
In what is being dubbed the "Nipsey Hussle effect," 74 black men and two Latinos now meet as part of four chapters of The Marathon Book Club. According to the LA Times, "They meet monthly in Oakland, New York and Washington, D.C., in addition to L.A., to discuss the books that motivated Hussle."
The LA Times report found that members of Hussle's community were "hearing more discussions about mental health in the barbershop and about toxic masculinity in the locker room." Charles H.F. Davis III, a professor at USC and a book club member, said that "he sees The Marathon Book Club as a microcosm of those conversations."
Read the full list here.