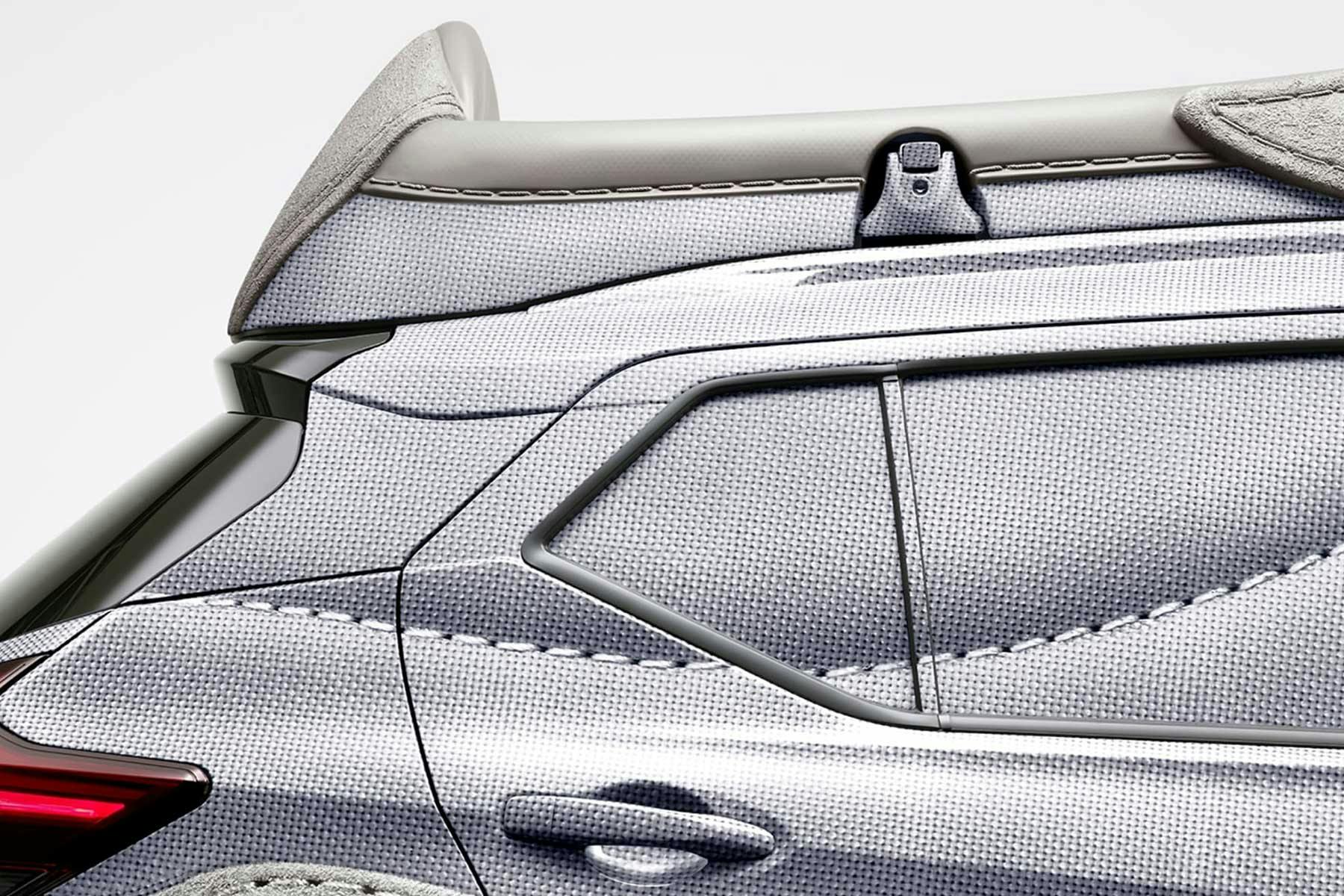 New Balance loves Japan and Japan loves New Balance. Something about the Boston-based footwear brand's heritage chops just makes it a natural fit overseas, which has lead to plenty of Japanese-exclusive colorways and footwear models. And now, it's inspired a driveable New Balance sneaker, of sorts.
As part of a new Japanese Nissan campaign, New Balance has collaborated with the Kanagawa-based car company on a special edition of the Japan-only Nissan Kicks electric SUV appropriately named the Nissan Kicks "327 Edition."
It's appropriately named because the car very much looks like a New Balance 327 sneaker on wheels, thanks to a particularly clever upper body wrap.
The high-resolution graphic application renders everything from the NB 327's suede upper to its white laces and stitches across the car's body without obscuring the Nissan Kick's original shape. It's a pretty convincing effect (at least in photos) and you end up with a car that looks like a sneaker on wheels.
Now, the Nissan Kicks 327 Edition car isn't ever gonna be for sale, given that it's a promotional design, but there are some benefits to spotting the special ride around Tokyo.
Any passersby that tweets a photo of the car when its displayed in Shibuya between late January and early February, for instance, will be entered to win some Nissan and New Balance prizes. And we're not just talking chintzy Nissan swag: someone's gonna get their own Nissan Kicks SUV. Not a bad trade for some free promotion.
Other folks will get special pairs of New Balance 327 sneakers, complete with 'lil Nissan shoe charms and laces.
Though it's no longer the newest and hottest New Balance shoe on the market (in fairness, there are almost too many excellent NB styles to choose from these days), the 327 remains a Japanese favorite.
The 327 silhouette was the subject of a major 2022 collaboration that brought in nearly a dozen brands to remix the sneaker, for instance, and it's still a pretty popular shape even among non-sneakerhead types.
How can you go wrong? Classic shape, reliable comfort — no wonder it looks so good as a car.