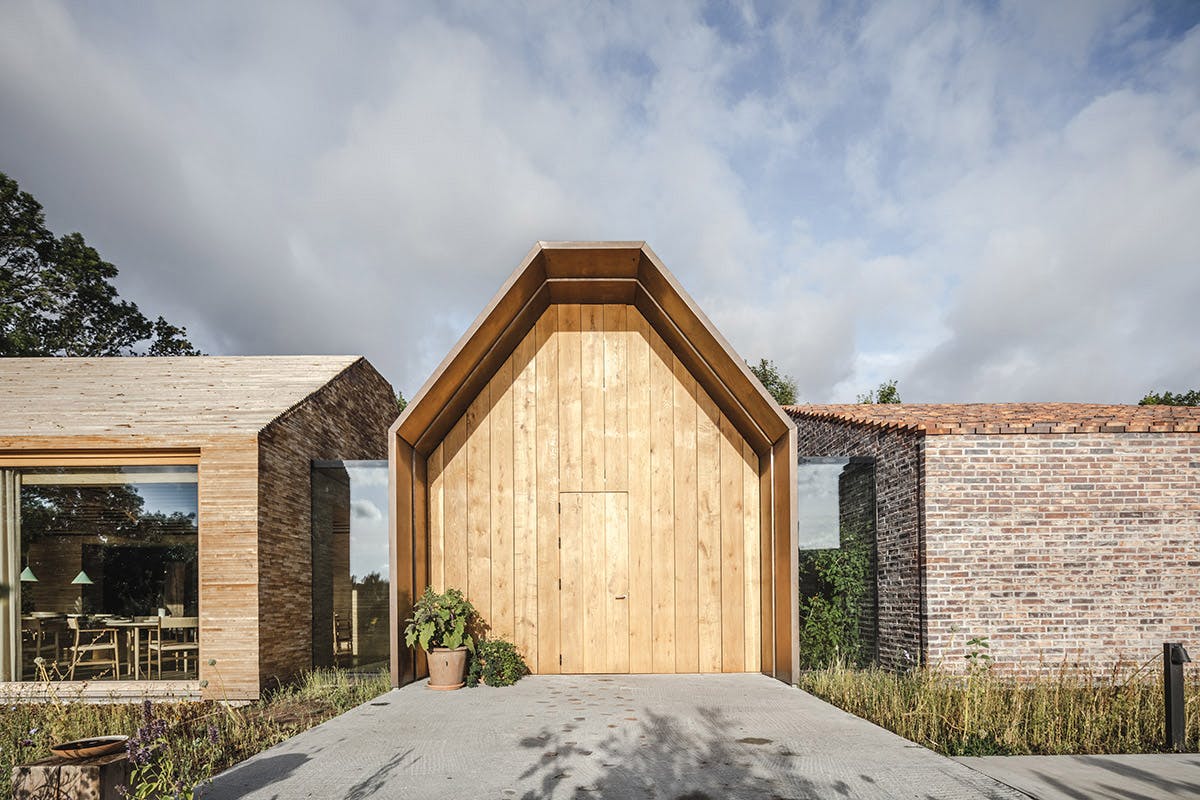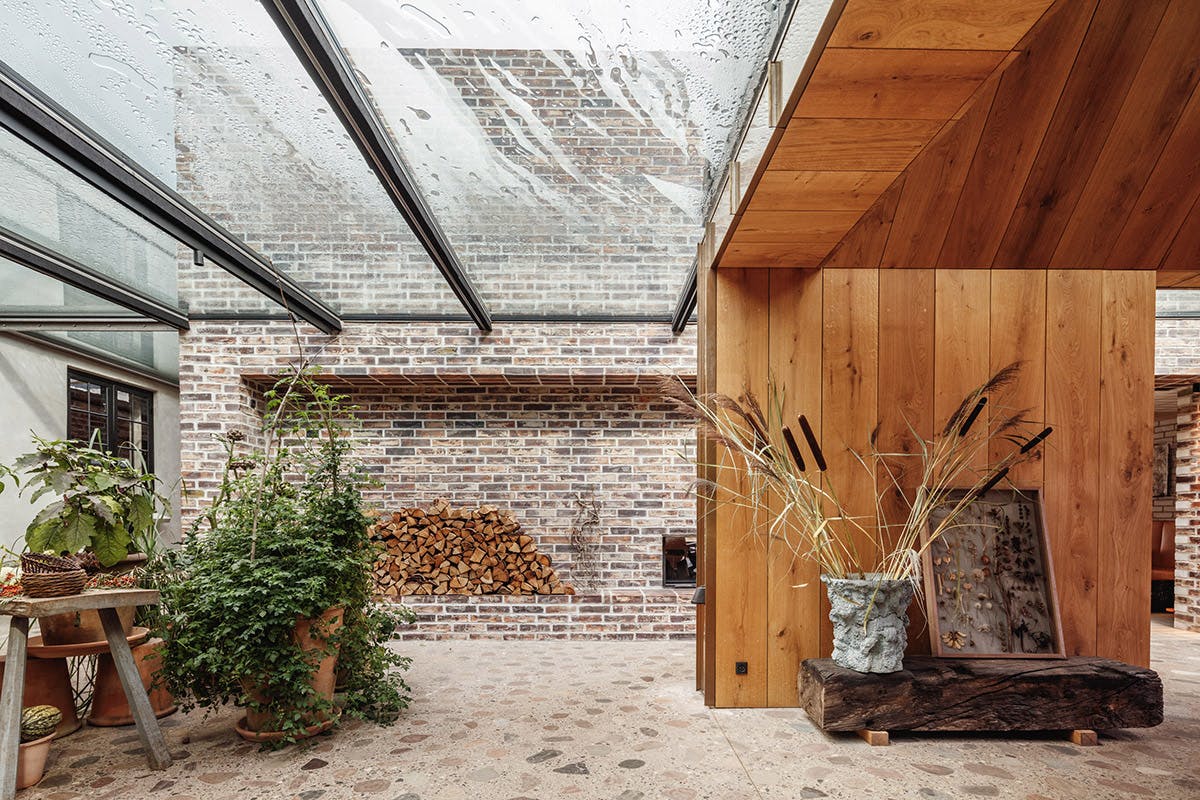 Chef René Redzepi's Noma has been recognized as one of The World's 50 Best Restaurants on numerous occasions. After closing the original location in February 2017, he reopened the outpost a year later on a spacious lot on Copenhagen's Refshaleøen Island. Today, we are welcomed inside the Scandinavian eatery, which has been reimagined by Bjarke Ingels Group.
Located on a former Royal Danish Navy warehouse, Noma now consists of 11 spaces all centering around the kitchen. The restaurant, which is more so designed to serve as a complete culinary garden village, includes a 40-seat dining room, private dining area, wine room, lounge, barbecue, and three greenhouses which act as a test kitchen, bakery, and garden.
Inside much of the space you will find exposed brick and piles of stacked wood, as natural light enters the eatery to offer a more inviting dining experience. While visiting Noma you will be awarded with unobstructed views of the lake located just outside the complex.
After stepping inside René Redzepi's new Noma restaurant via the imagery above, you can further explore the space by visiting Bjarke Ingels Group.
Noma Copenhagen Refshalevej 96 1432 Copenhagen K