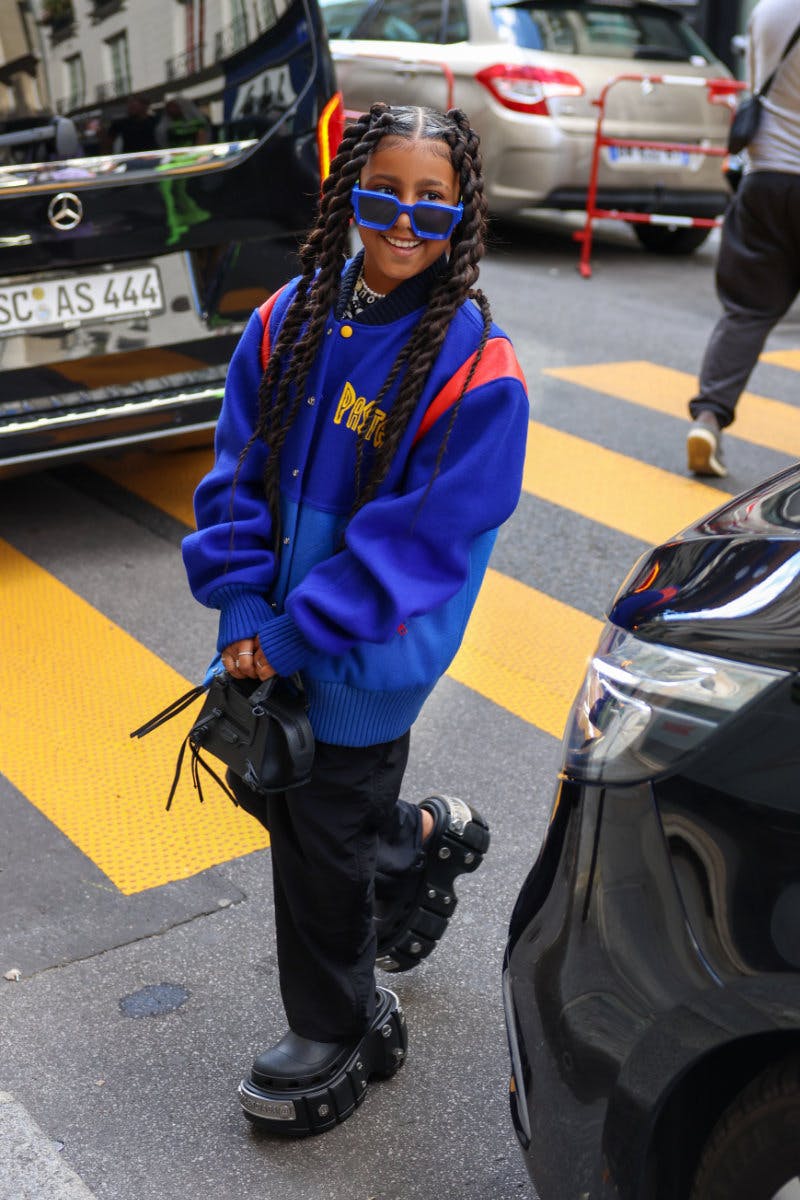 It looks like Kim Kardashian is preparing to pass the entrepreneurial torch to her eldest North West. On March 10, Kardashian filed four trademark applications under her nine-year-old daughter's name, registering North's name as a text-only trademark in the same breath.
Under goods and services, there were mentions of endorsement services, toys, and even skincare.
In the trademark focused on skincare, goods and services reportedly included "non-medicated skin preparations, skin moisturizers, skin lotions, skin creams, and cleansers." I'm sorry, SKKN who?
As for the toys, action figures, playsets, bath toys, and "soft sculpture toys" were amongst the wide range of play items listed under the second trademark app. Meanwhile, the fourth and fifth applications deal with advertising and entertainment services, respectively.
Of course, these trademark applications don't necessarily mean we'll see Northy's toy and skincare line (though we'd very much be here for it).
Simply, Kim is laying the groundwork for if or when North decides to launch any of these lines. In that case, the trademarks — if approved and officially registered by the USPTO — will protect the brand names and logos used on North's goods and services.
Fashion critic, street style pioneer, artist, movie star, Ice Spice fan, and now entrepreneur? It looks like North West's girlboss era is upon us.
The Kardashian effect may have lost its luster, but perhaps this only applies to the adults of the clan. Kim's kids already outdress her. Will they outboss the girlboss too? Find out on the next episode of Keeping Up with North.