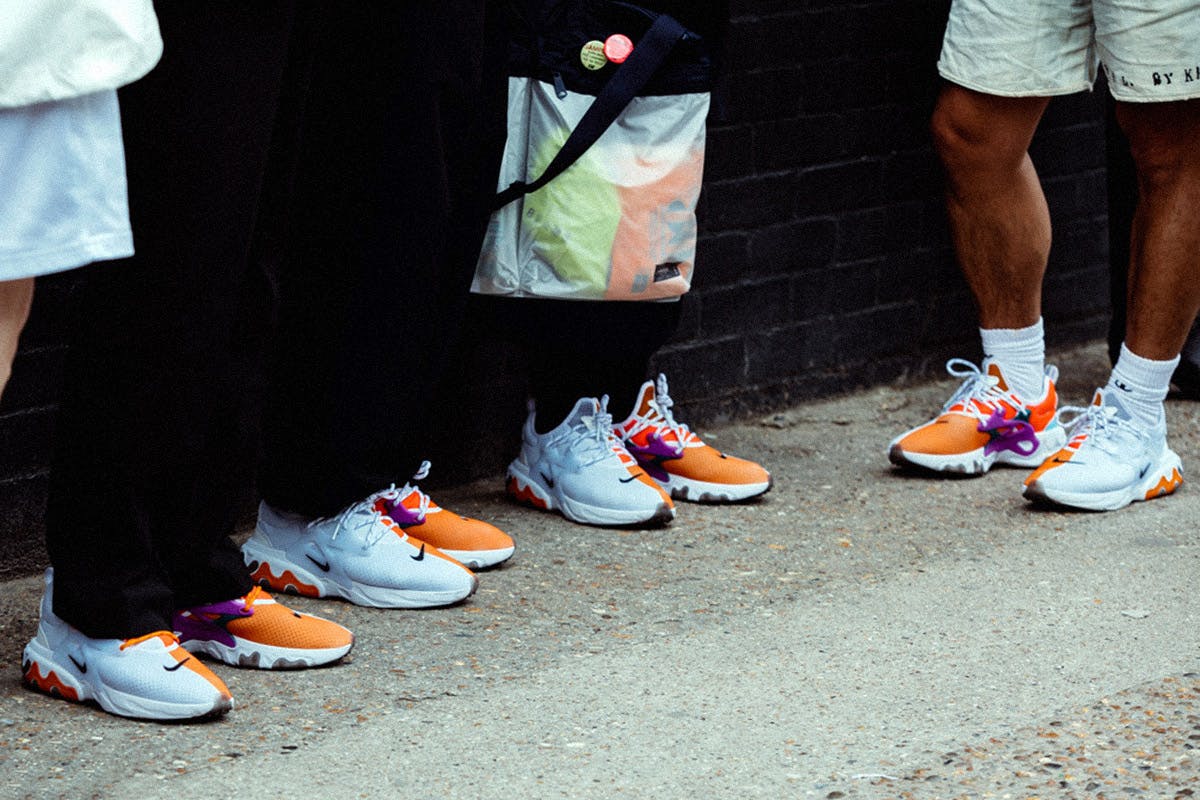 This piece appears as part of our initiative on Identity & Representation, a six-month-long project highlighting different facets of identity and how they shape the practices, conventions, and conversations happening in the Highsnobiety world. Head here for the full series.
In recent years there have been a slew of articles online, and in print, on the subject of men dressing "age appropriate." From style mags like GQ to retailers like Mr. Porter, the fashion media seems obsessed with placing men of a certain age into categories on how to dress themselves. Apparently once you pass three decades on this Earth you are no longer supposed to wear graphic t-shirts, loose-fitting clothing or baseball caps (unless you're actually at a baseball game - who makes up these rules?). This may be the gospel according to the style press, but it's hard to imagine older streetwear pioneers like Hiroshi Fujuwara, Erik Brunetti, and Brendon Babenzien conforming to a life that doesn't allow a freedom of expression through their personal wardrobe.
The original appeal of "streetwear" (for want of a better term) was the offer of an alternative to everyday high street stores and brands. In the pre-internet boom, these independent streetwear brands were originally niche, hard to come-by clothing companies that could only be tracked down in specialist stores tucked away within certain neighborhoods in cities like New York, London and Tokyo, thus giving the wearer an identifiable badge of honor among enthusiasts who also knew the score.
Often littered with references to music, film, art, and culture, the designs were devised by creative individuals initially for themselves and their friends, but soon struck a chord with like-minded (mostly) males who were disillusioned with mall brands and chain store offerings. These garments and brands brought "heads" together, inspired others to follow and helped shape global communities.
So what happens now that streetwear has become a mainstream uniform for 14-28 year olds, and those who initially spearheaded the movement back in the late '80s-mid'90s step into middle age? Are streetwear and sneakers still an acceptable wardrobe, or should the OGs be embracing a simple life of corduroy pants and polo shirts? We caught up with three of the UK's elder statesmen of sneaker/streetwear culture to see if their tastes have changed, or if casual dressing is a lifestyle that you can never really "age out" of…
Our protagonists – Nick Grove (@retail_whore), Kish Kash (@kishkash1), and Warren Jones (@jwarrenjones).
What's your age and how old were you when you first got into streetwear/sneakers?
NG: I'm 39-years-old. I was 18 when I first discovered a store called HIP in Leeds, which opened the door to the world of what we now know as streetwear.
KK: I'm old enough to know what's up, and young enough to still care! I've been down with kicks and clothes since Day One, when I was wearing sneakers to play football, skate, dance etc.
WJ: Now I'm 46. I was 16 when I got my first pair of Nike Air Jordans, and around 22 when I bought my first Stussy tee.
Are buying new clothes/shoes as important to you as they were in your 20s-early 30s?
NG: I'd like to say no, but I know if my wife or my friends were asked to answer this about me they'd say nothing's changed!
KK: I'd say with an increased income my passion has grown.
WJ: I've always loved shopping, just as much now as ever.
Has your style changed much over the years? If so, how?
NG: I look at photos of me from my early 20s and I'm still regularly wearing the same three brands now as I was back then - Carhartt, Supreme and Stüssy will always be with me, I think. In recent years as I approach my 40s, I've been leaning towards the Japanese brands (hasn't everyone?) and wearing a lot more shirts and slightly more understated bits. The days of a giant graphic tee are long behind me.
KK: I guess my choices have become more selective and refined. I look at pieces with a more classic mindset in play, so that whatever I purchase dates to a lesser degree and is constructed or crafted to a superb quality level.
WJ: When I haven't had to dress smartly for a job I've dressed almost exactly the same for about 20 years - Sneakers, jeans or cargos, a graphic tee and hoody or jacket.
Do you find yourself still chasing "hype" releases?
NG: I'd have to probably say "yes", but I only buy things that I know I'll get wear out of. I'm not about to buy something just because it's deemed hype.
KK: Equally as much as getting amped up over a GR retro in a banging color way I'd say. Sometimes the hype is warranted, and other times it's just a smoke screen to help shift units. I always go for what I consider to be dope, not wack regardless of its "status."
WJ: I wouldn't say I chase it, but I do often like the things that could be clarified as hype. I just like what I like. There are many hyped-up items I personally don't like.
Do some of your friends/contemporaries dress like you? If not, do they ever accuse you of "dressing like a teenager, etc."?
NG: Yes and no; working in the clothing industry, I'm surrounded by like-minded individuals, and we sometimes all look like clones of each other! However, when I go back to my hometown and see my old best friends from school it's a different story. I've had the "teenager" thing so many times over the years, to the point where my original IG and Twitter bios included something about dressing like an angry teenager!
KK: Most peeps I know are still the same and love everything about their passions and appreciate all the good stuff - either clothes and kicks, or music and good food.
WJ: I know a fair few people who dress like me, for sure. I think in this generation it's a lot more acceptable than if our dads were dressing younger.
How do you feel if you walk past a 14-year-old wearing the same shoes or item of clothing, as you?
NG: It honestly doesn't bother me - I'm a firm believer in just doing you. If you're worrying that some guy on the street is wearing the same as you then you need to look at yourself and try work out why, because life's too short.
KK: I feel vindicated in my choices and proud that newer generations "get it" - either by being inspired by previous generations, or because they know what's up. To see that kind of cycle of knowledge and appreciation is a true blessing.
WJ: It doesn't usually happen, but if it did I would say "that was a very well dressed 14-year-old!"
Does a simple life of khakis and cardigans appeal to you in any way?
NG: I'm well on the way! I've already decided that when I hit 40 next year it's nothing but a life of Nepenthes, Dickies pants, Dr. Martens and Clarks Wallabees for me!
KK: Well I love khakis and sometimes cardigans too, but I'm an advocate of "it's not what you rock, it's how you rock it!" I'm a firm believer that if everyone dressed the same it would be a boring world, devoid of inspiration.
WJ: There's definitely a time and a place for khakis and a cardigan - it's all about how you wear it isn't it!