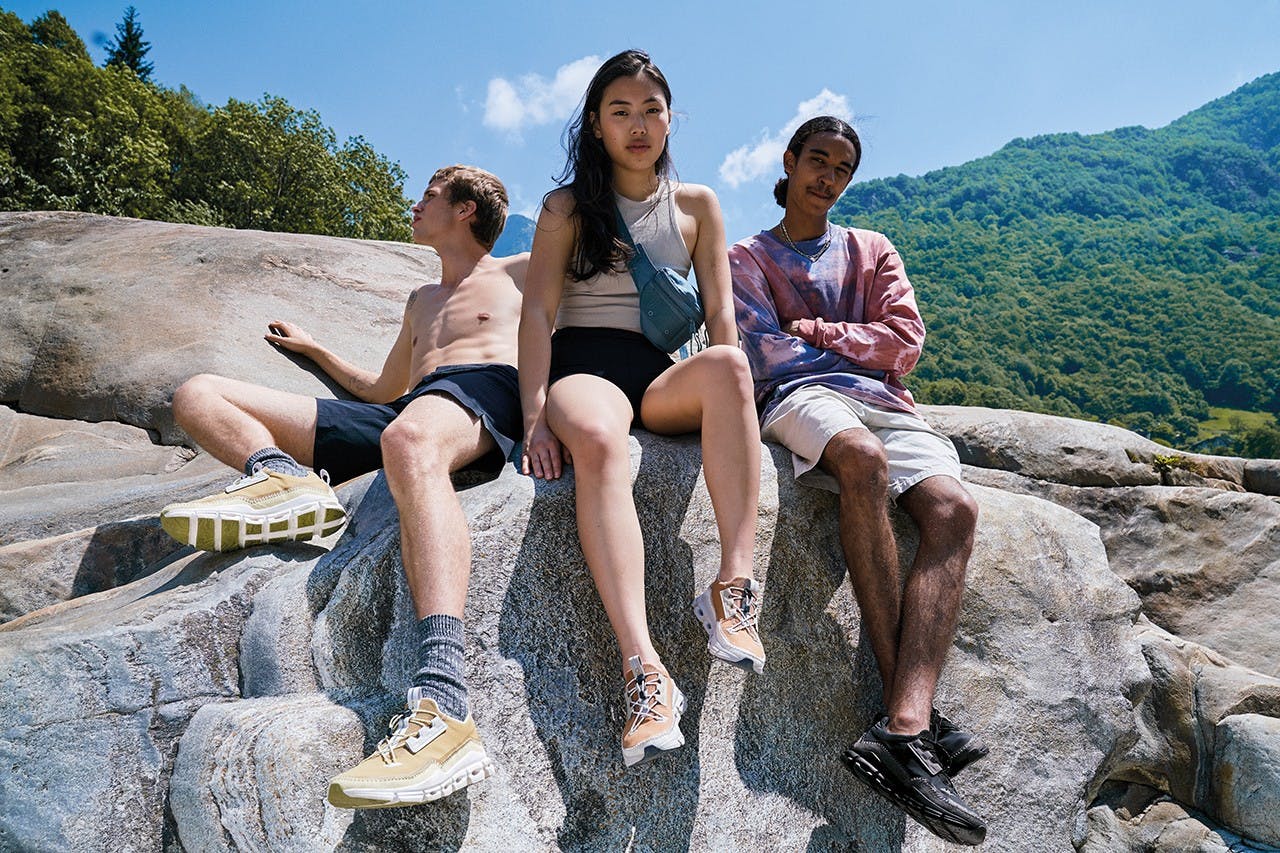 If you've ever envisioned yourself walking on clouds or traversing the Swiss mountains, the new On Cloudaway sneaker has got you covered.
With the world (slowly) opening up again, the spirit of travel is making a return to regular life. Whether it reaches you domestically as you discover new corners of your home, or internationally as you travel, On wants wanderlust to carry you from the feet first. Finding footing in the Swiss mountains, the new Cloudaway sits comfortably at the sweet spot between traditional footwear and high-performance engineering.
Comfort, style, and performance – the holy trinity of footwear – are the foundations on which the new hybrid outdoor shoe sits, runs, and jumps. These elements are fine-tuned, utilizing the Cloudaway On's signature CloudTec® sole coupled with a tailored Speedboard®. In less technical terms, On means, your feet will experience cloud-like sensations; all-day comfort, a smooth rolling motion, and a soft step in.
Feeling good and performing well are great, of course, but what are they without style? A mix of 85% recycled mesh and vegan suede decorates the upper, which is pulled together with a functional speed-lacing system and intricate stitching that compliments the shoe's slip-on design. The silhouette also arrives in a total of eight colorways.
For those looking to familiarise themselves with the silhouette through rigorous playtesting, On has announced the Cloudaway Travel Agency pop-up in Berlin and Los Angeles. Offering insights into the cities and their natural surroundings, the agency will bring together knowledgeable locals and visitors to step beyond their boundaries and embrace the spirit of travel.
You can experience the Cloudaway Travel Agency in Berlin and LA from August 25-29 and shop all eight colorways of the On Cloudaway online from August 26.