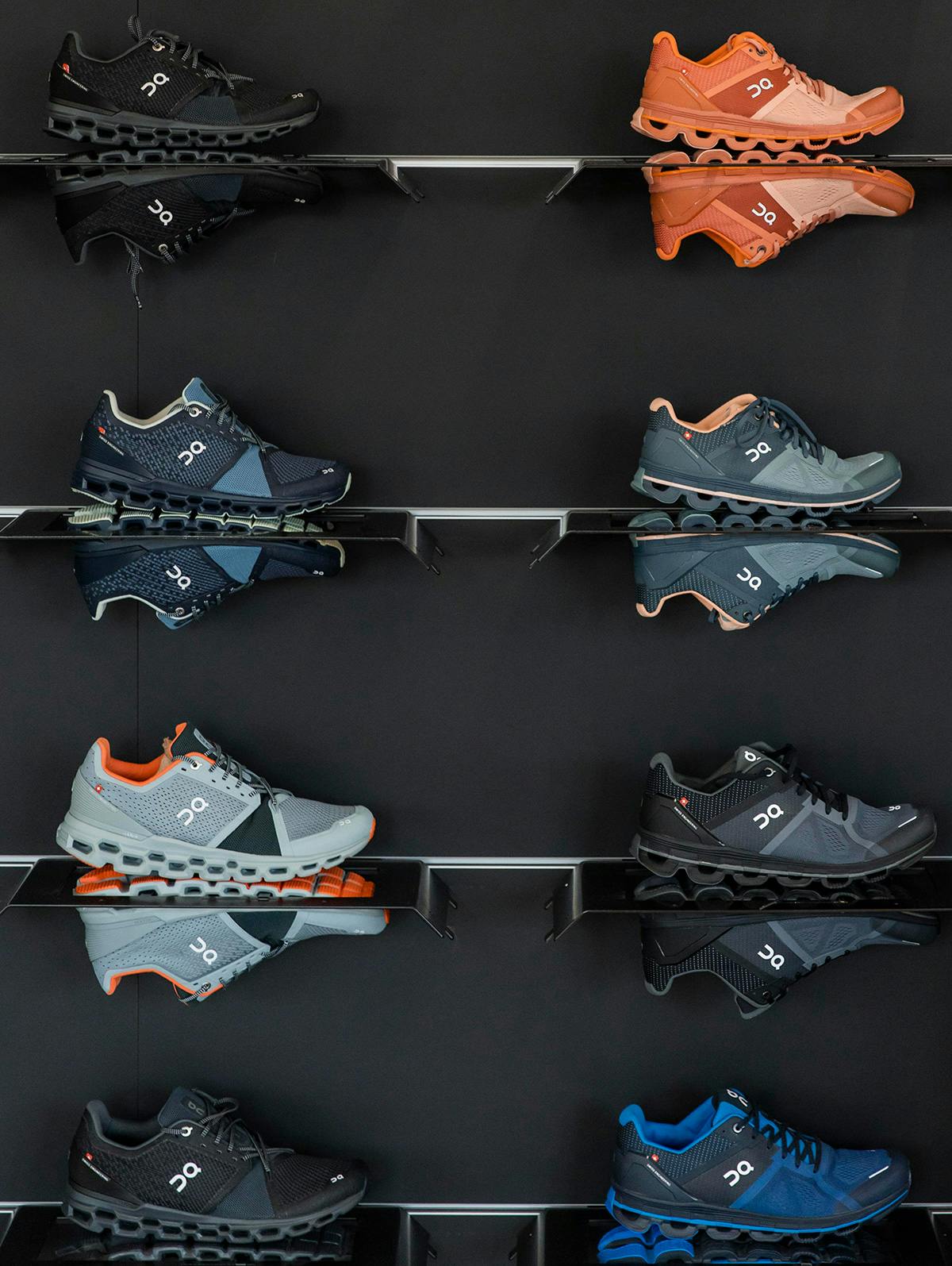 Swiss sportswear company On had more reason than most to enjoy Super Bowl LIV. Dwayne "The Rock" Johnson — officially an Under Armour ambassador — created a stir when he chose to wear On running shoes during the opening ceremony. Soon enough, everyone wanted to know what sneakers The Rock was wearing and where to buy them. It was the perfect PR storm, and the traffic ultimately crashed On's website.
But On has a lot more to celebrate than the latest in a long line of celebrity endorsements. This year, the company turns ten, and is officially pushing on with its move into lifestyle, following the launch of the Cloud Hi Edge at atmosCon in Tokyo last fall. Roger Federer — a self-confessed sneakerhead — officially joined the On team as an investor. A trip to the company's headquarters in Zurich, Switzerland quickly reveals that On keeps its cards close to its chest, but undoubtedly, a lot more is to come.
On's rise in the running world
Since its entry into the footwear market in 2010, On has been moving at its own pace, rarely bothered by what other brands were doing. Its uncompromising push to produce the best running shoes on the market can be likened to a long-distance runner in his zone, with only one goal: keep moving forward. "Switzerland has a very functional history when it comes to product design. We're known to be a bit over-rational sometimes," head of product design Thilo Alex Brunner tells me. "When we started, the market was quite saturated with shoes that looked a bit like sports cars. We came in and wanted to make a very reduced running shoe."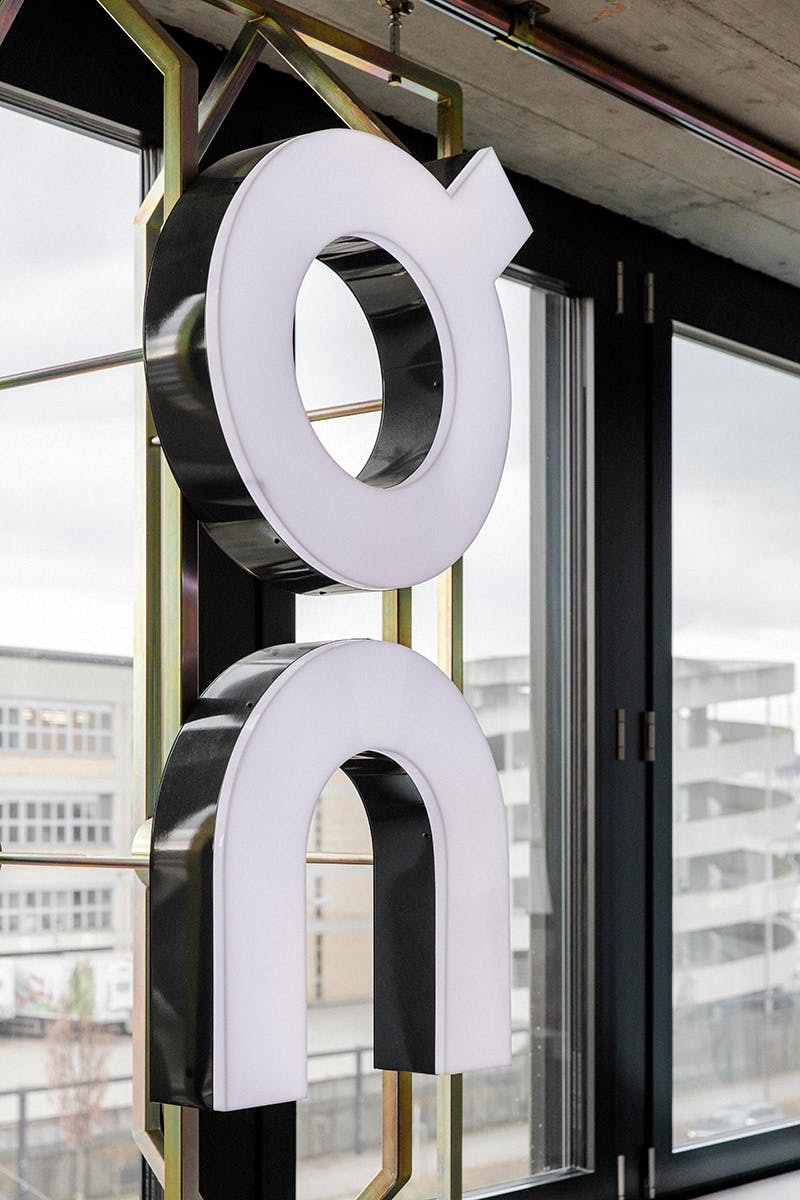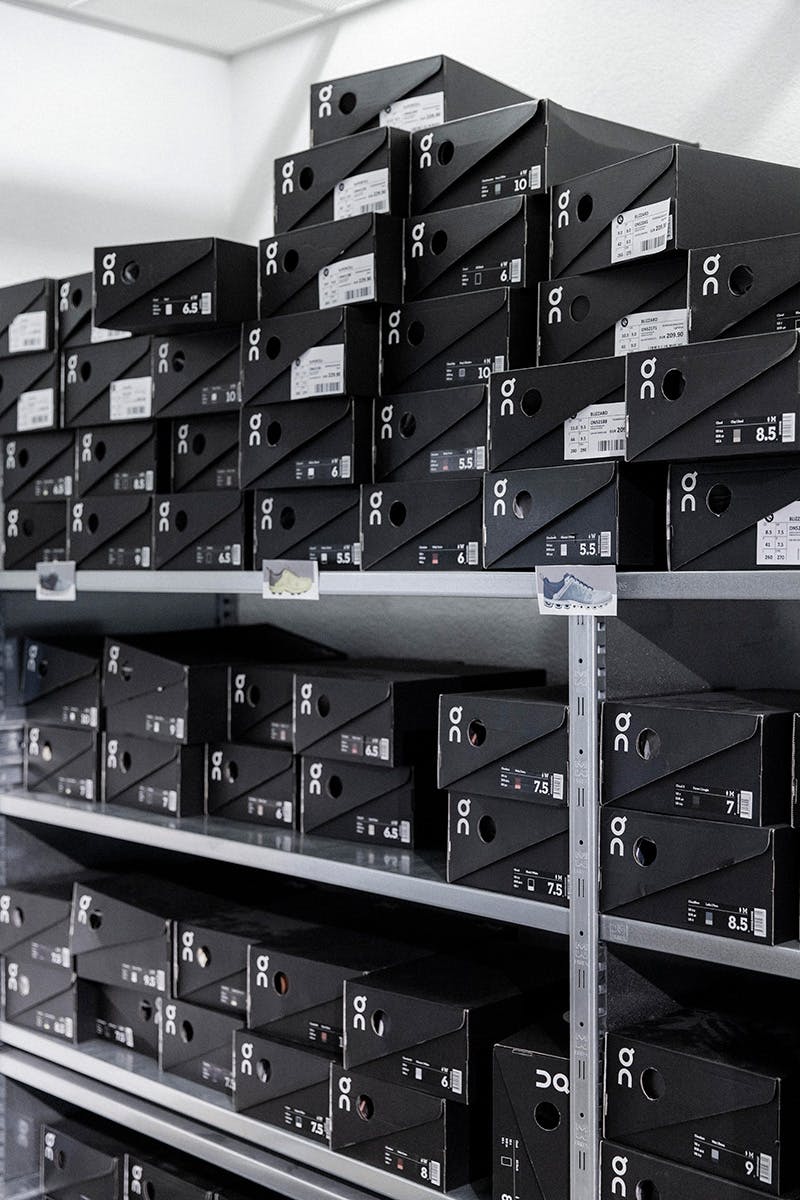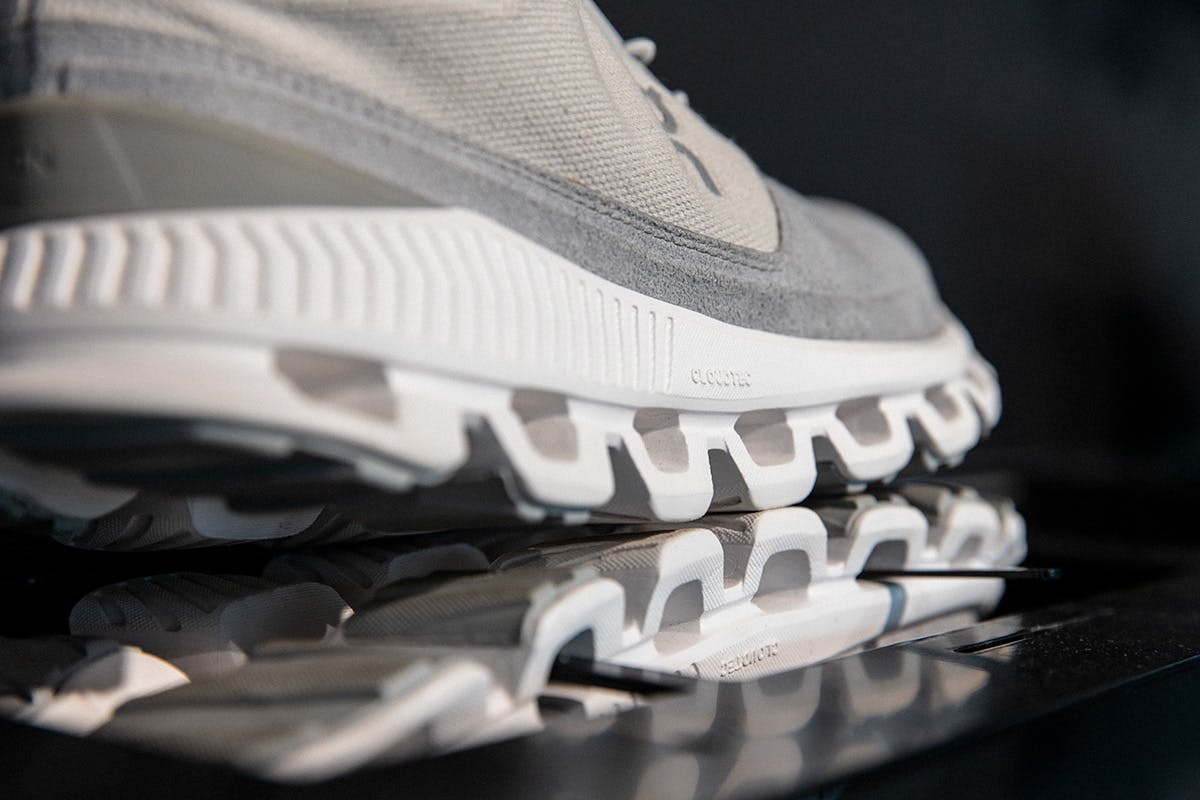 Reduced is certainly one way to put it, considering the brand's midsole is eye-catching, to say the least. But at the same time, On running shoes are unlike anything on the market from a design perspective, especially a market in which it is notoriously hard to stop others from infringing on your designs. Throughout my conversation with Brunner and his colleagues, it's evident that the company places a large emphasis on technology and design. "You don't put styling over the functionality, you let the aesthetic develop over time," Brunner tells me. "I have a pretty simple rule: I would never want to design a shoe that doesn't have the technology."
On's revolutionary CloudTec®️ technology is where the story starts. It's almost become a pre-requisite that sportswear brands, like superheroes, have an origin story — and On's is as authentic as they come. The company was founded by David Allemann, Olivier Bernhard, and Caspar Coppetti in 2010, and has since become the fastest-growing footwear brand in the world. The brand's distinctive CloudTec®️ was first developed when Bernhard cut up a garden hose and attached sections to the bottom of a shoe. The shoe didn't last, of course, but it was the first step in what ultimately led to creating On's proprietary CloudTec®️ technology.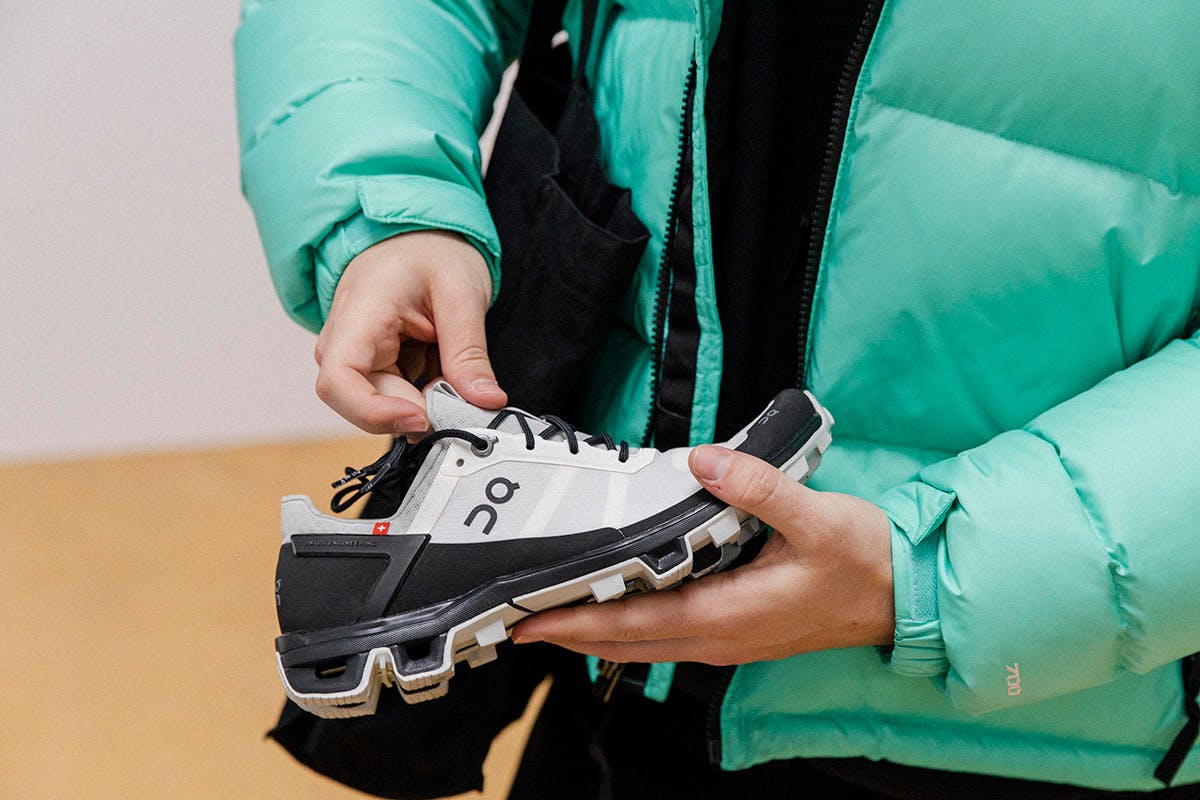 Inspiration is another topic footwear designers and sneakerheads alike are obsessed with, so when I ask Thilo whether anything specific inspired CloudTec®️'s final, distinct aesthetic, he laughs. "From a bio-mechanical point of view there is a nice clip online that shows the paw of a lion in motion," he tells me. "It's a beautiful rolling motion and the different parts of the lion's paw move separately. It's not one big surface that hits but rather cushioning elements that react, one after another."
The eye-catching tooling has now become as much of a brand signifier as Nike's Swoosh or adidas' three stripes branding, delivering a promise to customers. "People don't need to guess what it does. People immediately see what it does and only need to step in the shoe," Brunner explains. "We know we have a really good conversion rate because of the great step-in feeling. My goal was always to be very appealing, in a sense of, 'hey, try me.'"
On's "in" to the footwear market has been the brand's uncompromising approach to design, which Brunner outlines for me while we sit in his design laboratory: "In Swiss design tradition, it's not a sequential process where design or engineering comes first. We've always worked very closely together. The foundational topic of technology has never changed, the idea that CloudTec®️ does not necessarily have to be a specific look but it's more of a feeling."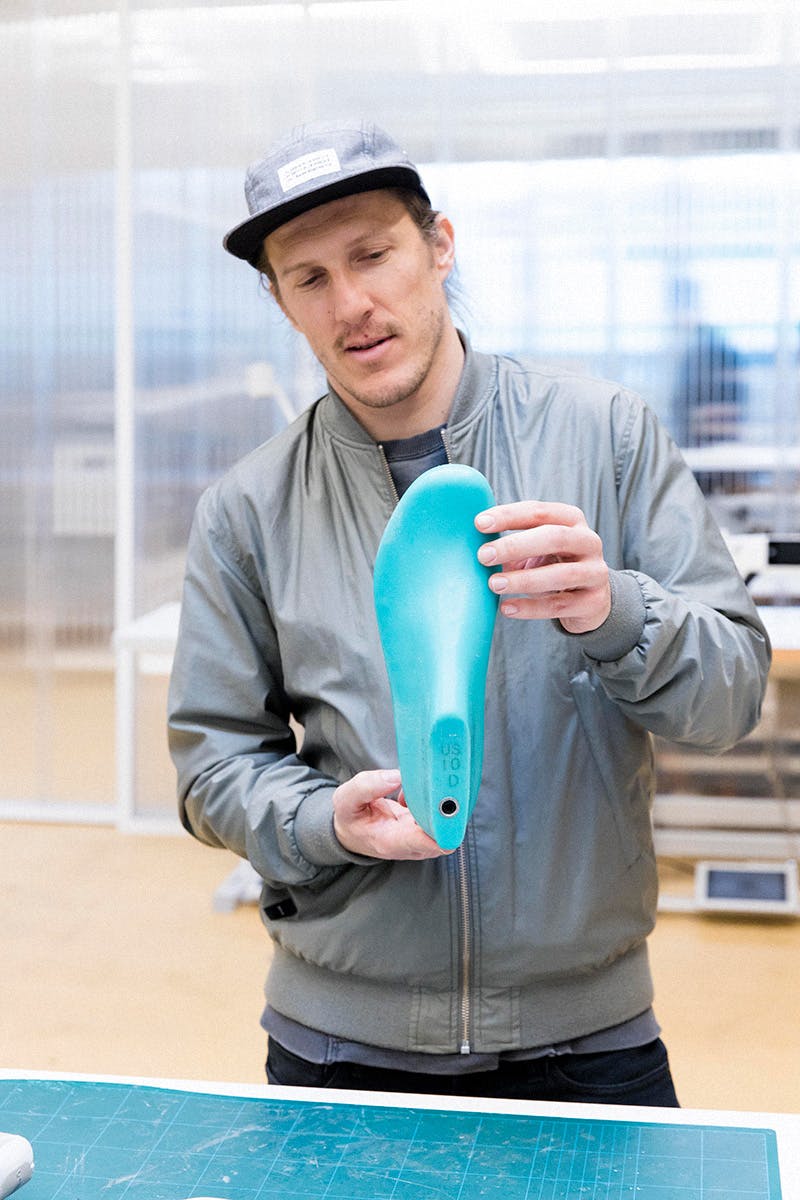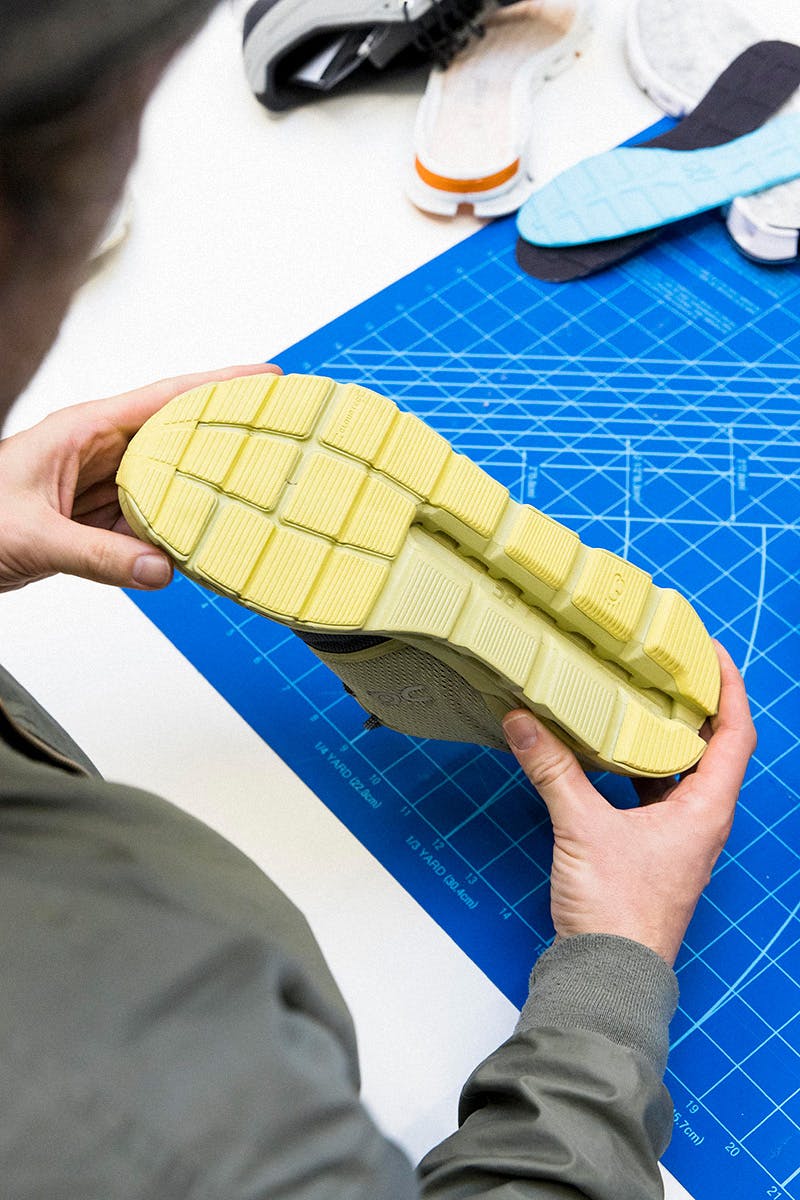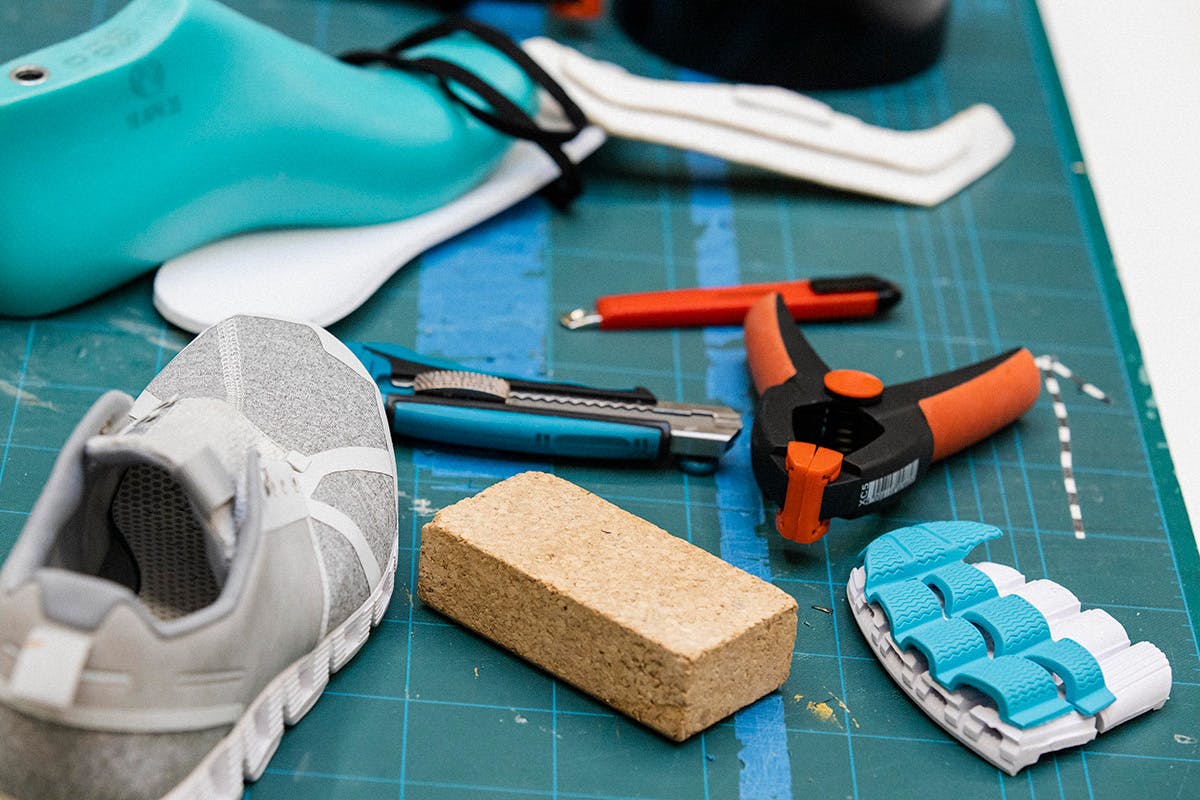 Brunner and his team are so invested in technology that everything — from the CloudTec®️ technology to the water-proofing membranes — is developed in-house. At a time where other brands are racing to license GORE's weather-proofing technologies or Vibram's tooling, On remains dedicated to creating and — above all — understanding the technology it puts into its own shoes. "It just has to do with the interest in how things work," Brunner tells me. "That's not doubting the quality of others' technologies but we believe it is very useful to know [how it works] ourselves."
The culture of running has shifted
On top of creating top-tier product that resonates with runners, On has benefited from the changing landscape of running and the fact that the sport is no longer seen as a torturous, solitary activity. As running has evolved, so, too, have On's consumers. Running is more social than ever and has a certain cool factor that must have seemed unimaginable when Bill Bowerman co-wrote Jogging in 1967.
Brunner tells me about an art run On organizes in Los Angeles, where a group of runners meet up for a 5k run and check out some LA street art. "[People] are exploring more worlds around running. It's not just A to B. It's the mountains, it's the woods, it's towns, it's day, it's night, it's training for a certain achievement," Brunner raves, with a gleam in his eye. "I think that's really cool, because it brings running to new audiences."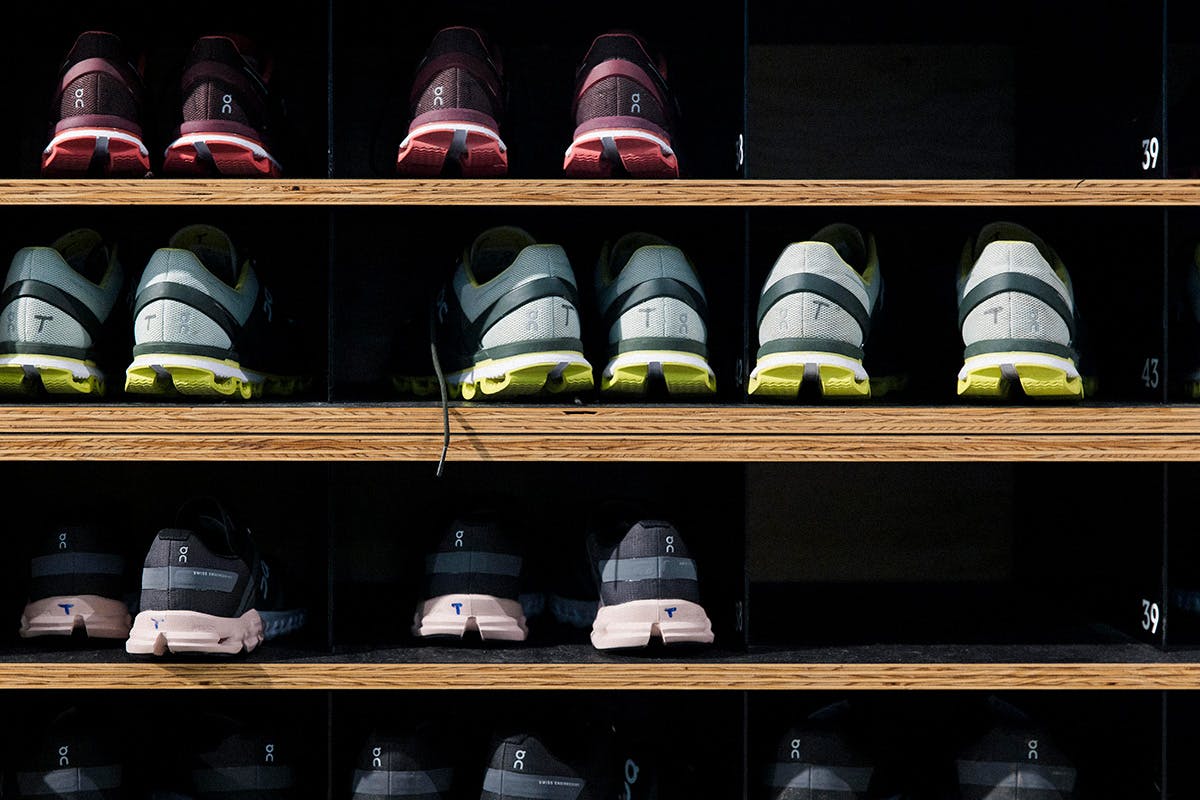 Those new audiences include creatives and people not usually associated with what Brunner describes as the "sport's sport." New formats, such as the aforementioned art run, have made running an activity worth exploring and being a part of — something that bodes well for On, as more runners means more feet to outfit. While the technology is certainly a big reason for On's success over the past 10 years, the evolution of running culture no doubt plays a large part as well.
On breaks into the lifestyle world
An influx of new runners has also had an effect on the context in which On's footwear is worn. On has found its sneakers are increasingly worn in casual settings, or, as the brand puts it, "all day." The consistent growth of the athleisure market, as outlined by NPD's industry expert Matt Powell, is also a good reason to join the lifestyle fray and make sneakers that are geared more towards casual consumers of running gear. This is no new phenomenon — just take a quick look at Nike's Air Max line, New Balance's 900 series, or adidas ZX to see that, over time, high-performance sneakers have a tendency to transition towards lifestyle.
That's the transition that On is currently undertaking and the brand is cautiously optimistic thanks to — you guessed it —  CloudTec®️, and On's overall approach to technology. It's worth noting that On is not abandoning its bread and butter, namely performance running shoes, but rather using its expertise in that sector to add another feather to its cap in footwear primarily geared towards the lifestyle market.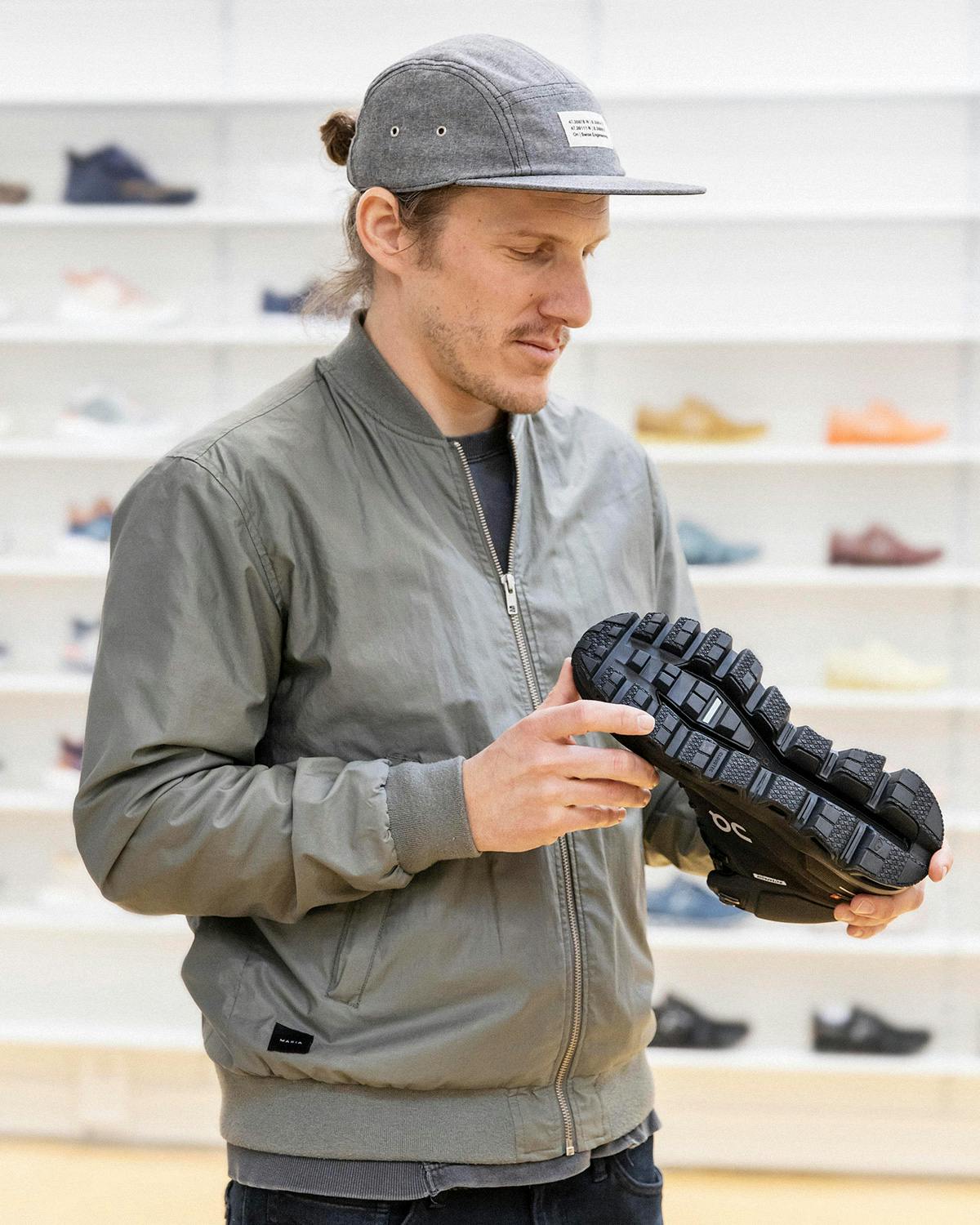 When Brunner started at On, he had no experience in footwear design or shoe making. He is an industrial designer, originally, and believes it was this naiveté that has helped him succeed. Brunner tells me that he beat out other, trained footwear designers, because the guys that had never made a shoe saw something in a guy that had never designed one. It's perhaps that same naiveté that will serve On well as the brand goes into lifestyle, able to bring a fresh perspective to a highly-saturated market.
Anyone thinking a pure performance brand might have trouble breaking into the lifestyle sector is quickly rebuffed by Brunner. "It is absolutely possible to cater to performance athletes, but then take all this technology and make it accessible for people who want to [wear the sneakers] during their day-to-day," he tells me.
Underlining just how important the brand's technology and performance background is for their new chapter, Brunner explains that they would never make a shoe for the sole purpose of style, and that any On lifestyle sneaker would need to pack the brand's full running punch in order to stay true to its DNA. "We all know that in fashion something can have a moment but that moment can go away again. That's why I think it's really important to be functional," he says. "If you can make sure functionality is the foundation of a product, then I believe it will have a very long lifespan and won't just be a trend."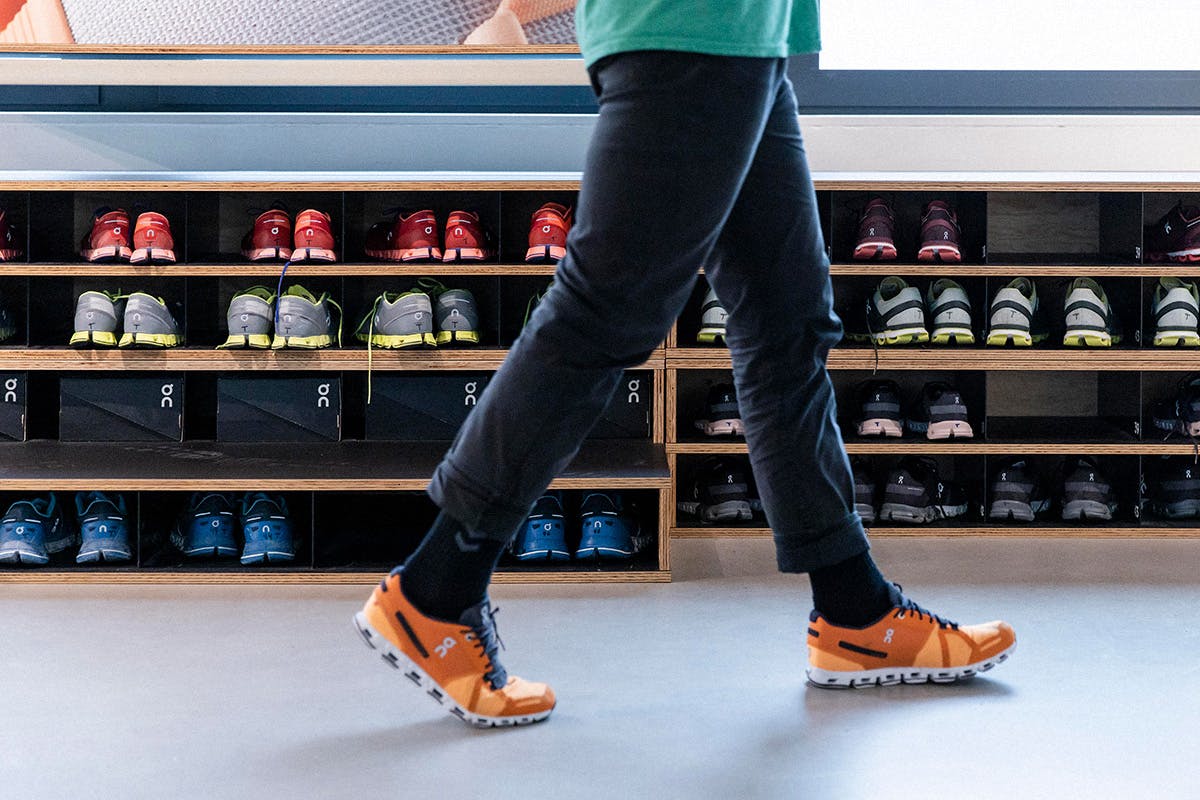 The explosion in running culture (and thus being able to cater to a whole new type of runner), alongside the celebrity endorsements, Roger Federer coming on board as an investor, and On's CloudTec®️ establishing itself as a force to be reckoned with — all this points towards continued success when the push into lifestyle finally takes place. Sure, luck plays a big part in establishing any business or product, but to suggest that the company hasn't had a hand in positioning itself footwear's dar horse would be selling the entire team in Zurich woefully short.
"As a designer, one of the happiest moments for me is always when I see an athlete winning a big event in our shoes, but [also] when a fashion designer chooses On for their catwalk, [that] puts a big smile on my face," Brunner says.
Something tells me that the work going on behind the scenes will ensure that both of these things will not only continue to happen, but will also become much more frequent in future.