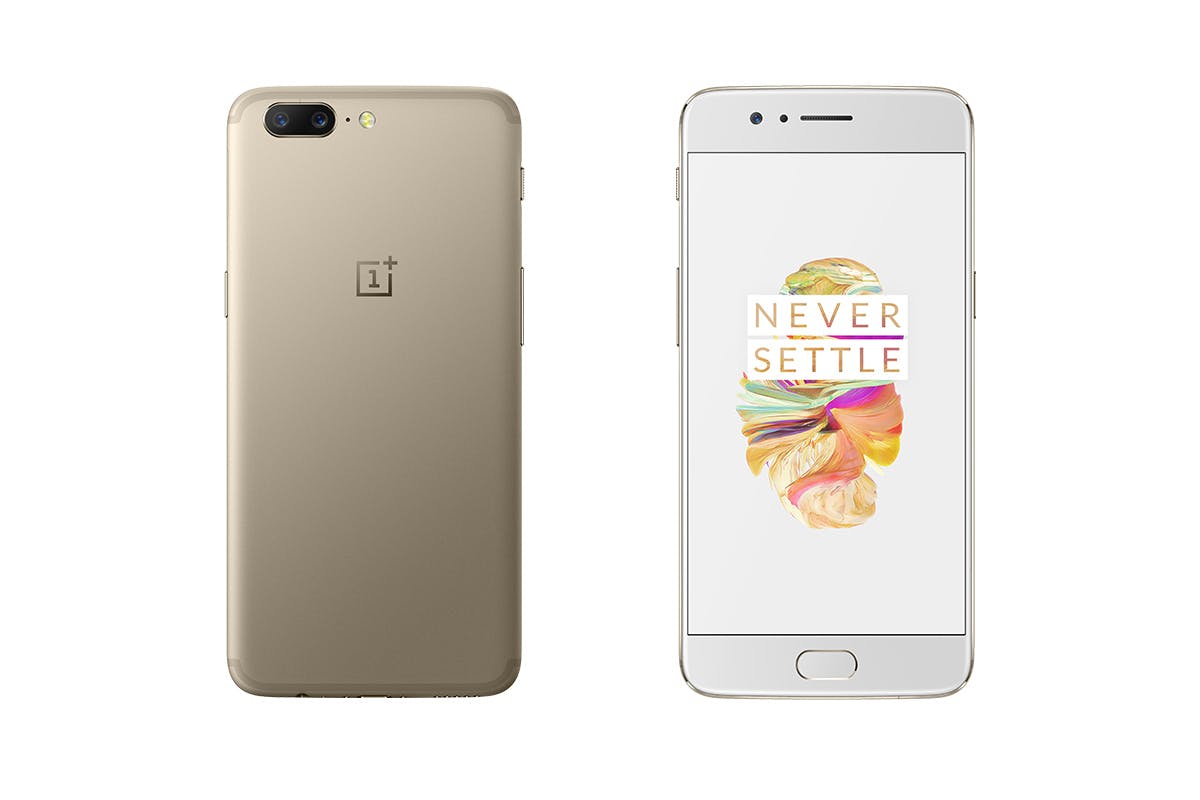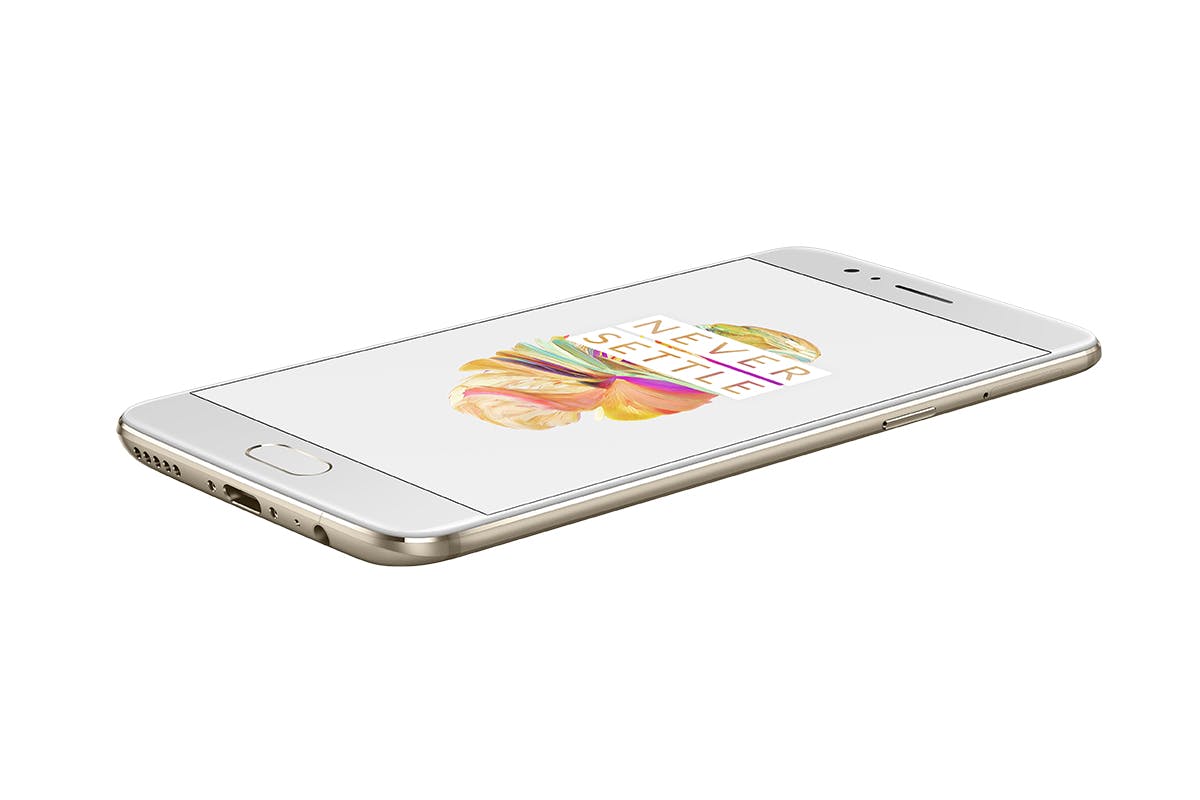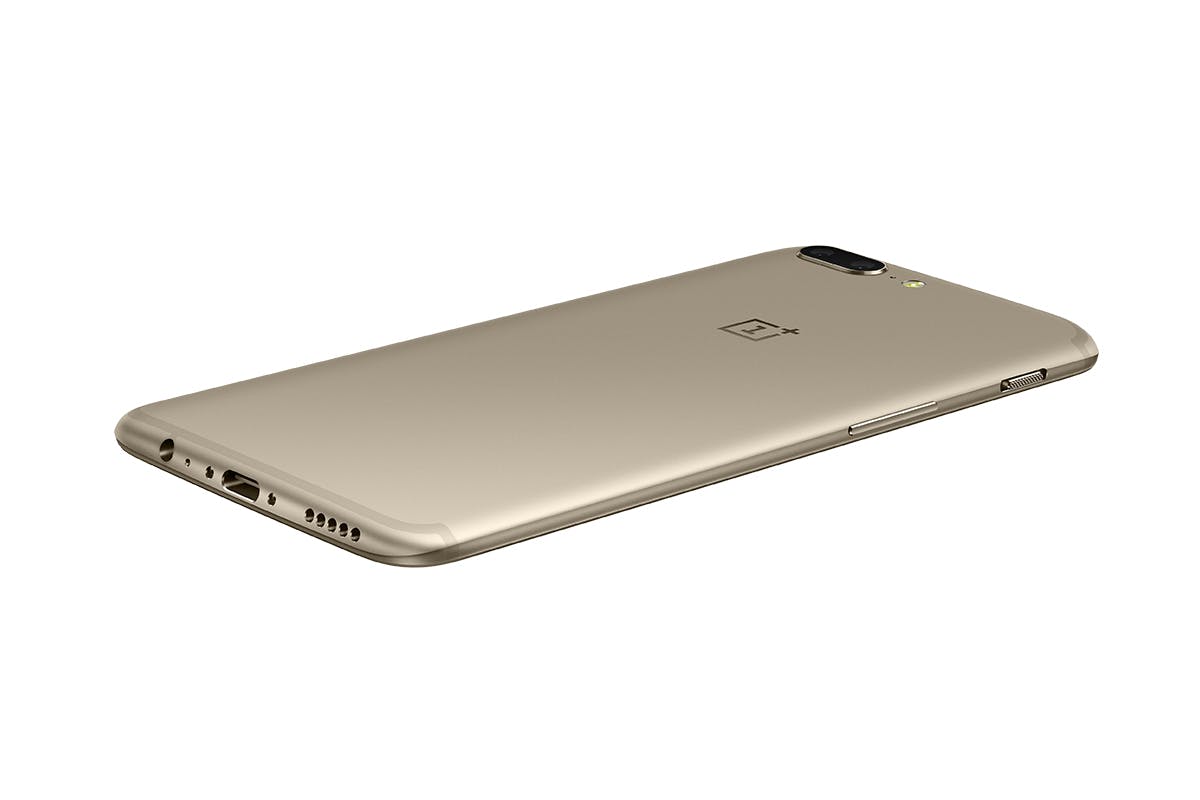 OnePlus continues to field ever more desirable pieces of tech this summer with the news that the OnePlus 5 is now available in a Soft Gold colorway.
Released August 7, the Soft Gold OnePlus 5 follows in the footsteps of its forebears, the OnePlus 3 and OnePlus 3T, which also appeared in Rose Gold and sold out like hot cakes. However, unlike previous models, OnePlus has refined its coloring technique and sandblasting process with the result that the finish is now 30% finer on the OnePlus 5 Rose Gold than before.
The Soft Gold colorway is a perfect pitched hue for summer, with the golden finish mirroring the heat and vibes of the hotter months and the longer days. It's also sharply on-trend as well, with the softer metal coloring becoming an increasingly in-demand finish that's being applied across many of today's most desirable tech products. That being said, the limited run of this Soft Gold release means the phones are sure to sell out fast.
The OnePlus 5 is one of the fastest and most powerful smartphones on the market today, boasting a killer dual-camera and top-of-the-range photographic functions (see a selection of #ShotOnOnePlus taken with the phone at the recent Amsterdam drop at Daily Paper here). Perhaps understandably, the phone's release earlier this summer was the subject of long lines at major global cities such as Paris, London, Copenhagen, Berlin and New York. Watch our global roundup of everything that went down here.
OnePlus accompany the Soft Gold drop with the Slate Gray OnePlus 5 that comes with 8GB of RAM and 128GB of storage. That edition will also be available on OnePlus.net for £499/€559/$539, in the upcoming weeks, too.
Dropping in an extremely limited run, the Soft Gold OnePlus 5 will, however, be available with 6GB of RAM and 64GB of storage for £449/€499/$479 in the UK, Europe and US while stocks last from 18:00 CET today, August 7. Get it while it's hot.