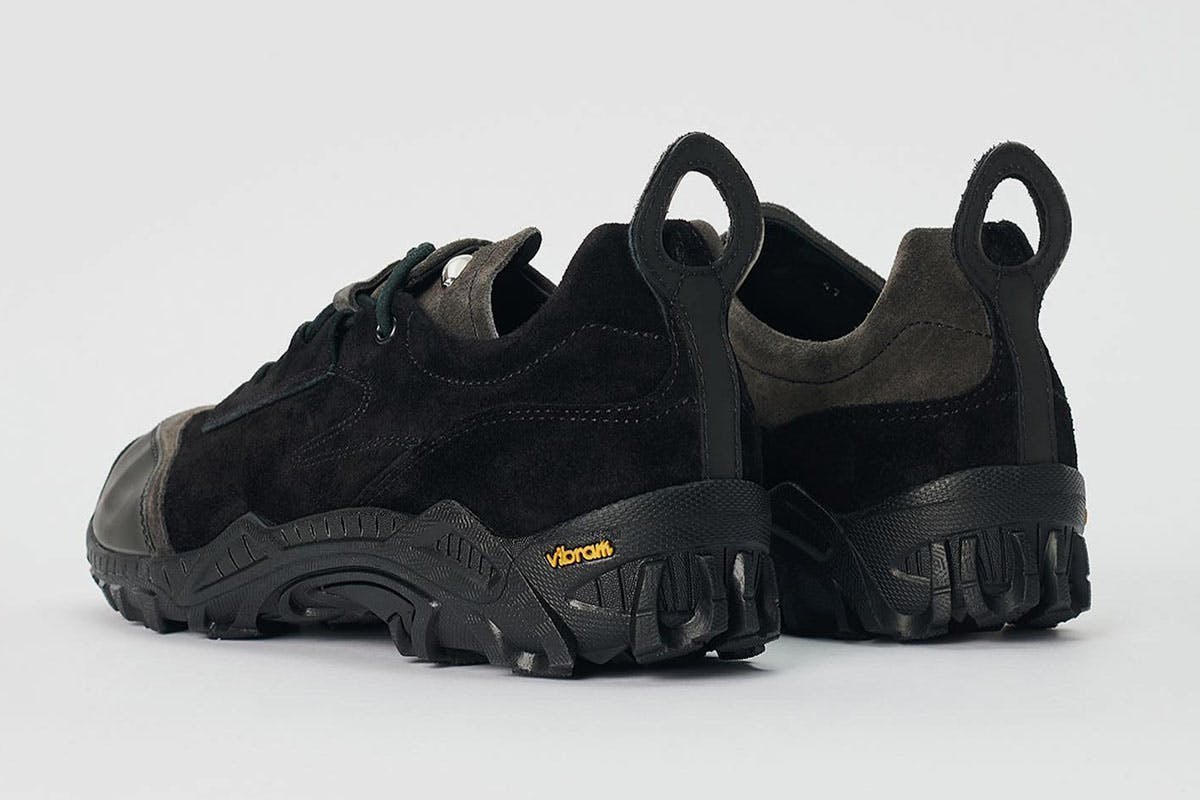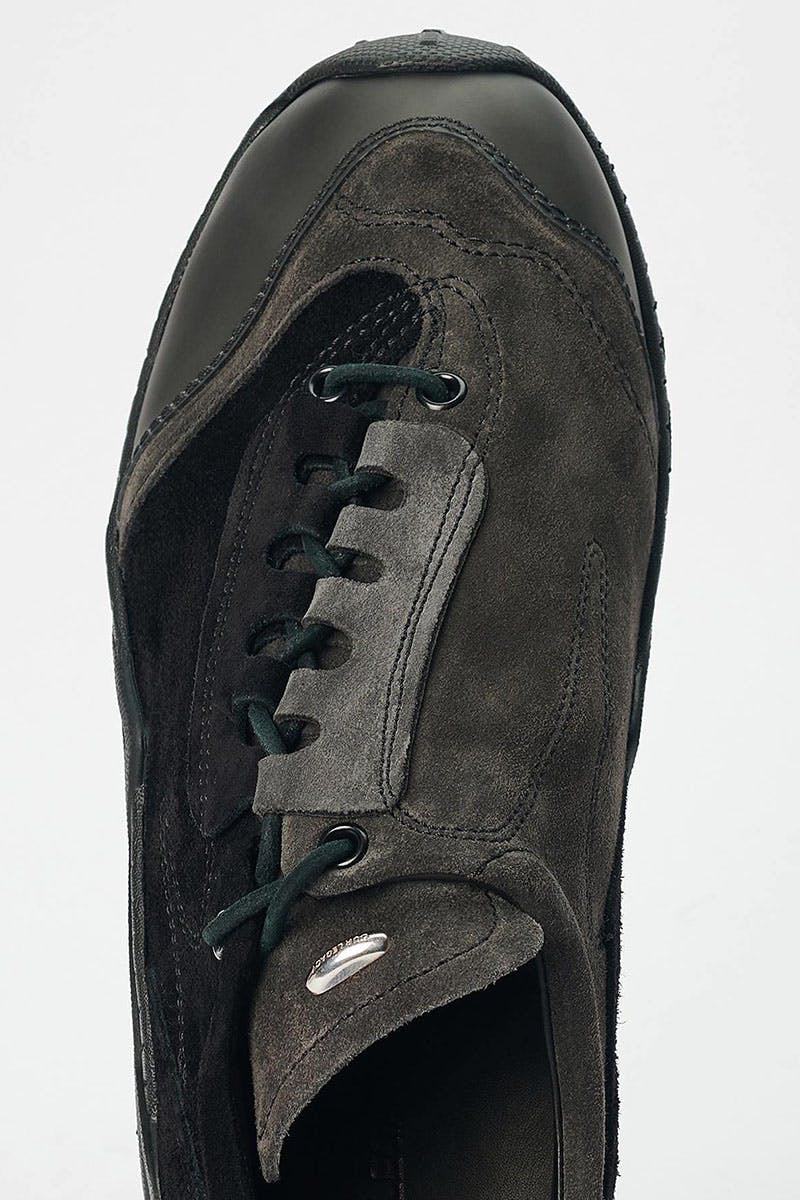 There's a sneaker on the block. Going by the name "Gabe," OUR LEGACY's newest family member serves an expansion of its footwear arsenal, breaking away from its boot offering for an alternative to the dominance of adidas and Nike's Air Max.
In its building of a clean-lined, contemporary menswear wardrobe, OUR LEGACY has noted and worked towards the importance of delivering a strong footwear selection that compliments its apparel lines. What good is a beautiful pair of printed denim, mohair cardigan, or silk shirt without being able to pull it all together with the right pair of shoes?
Season-to-season, the design team has looked not only at the needs of the season at hand but also at what its current rotation is missing. With this strategy, it's built an impressive offering of loafers, boots, and a concise offering of sneakers.
While sneakers have played their role, they haven't dominated the line-up in the way that more traditional silhouettes have, with the "Camion Boot" in particular receiving regular updates.
The Gabes introduction is a welcome one. Produced in suede with a multi-paneled construction, the new sneaker is characterized by asymmetrical lacing, rounded leather laces, a contrast polyurethane toe cap, a high-comfort Vibram sole, oval heel pull, and a metal OUR LEGACY rivet on the tongue.
Available online now in three color options – "Deep Blue," "Black Shadow Play," and "White Chalk," the Gabe has already proven to be a popular addition to the OUR LEGACY catalog, with several sizes across all colorways already sold out.
Shop our favorite products