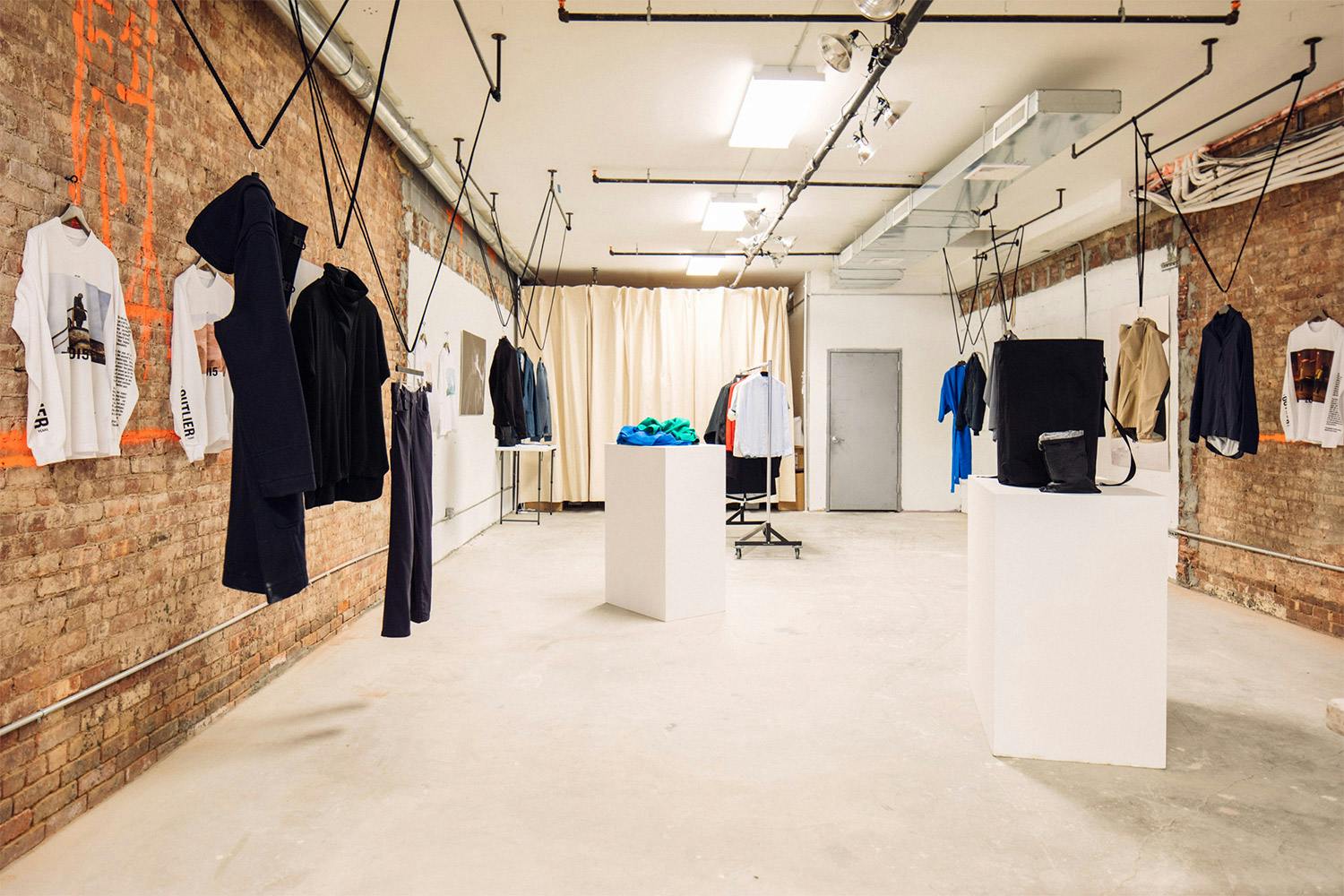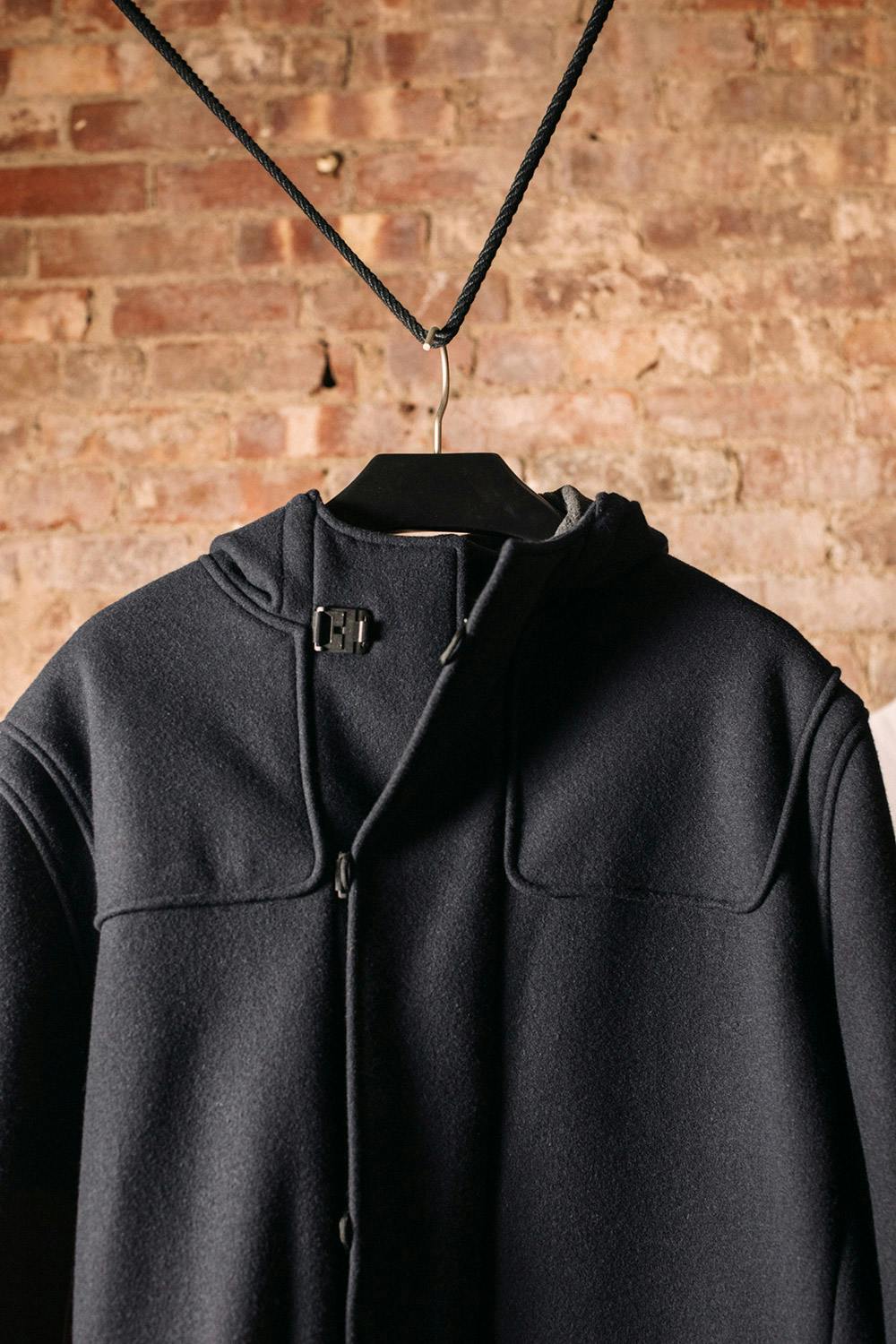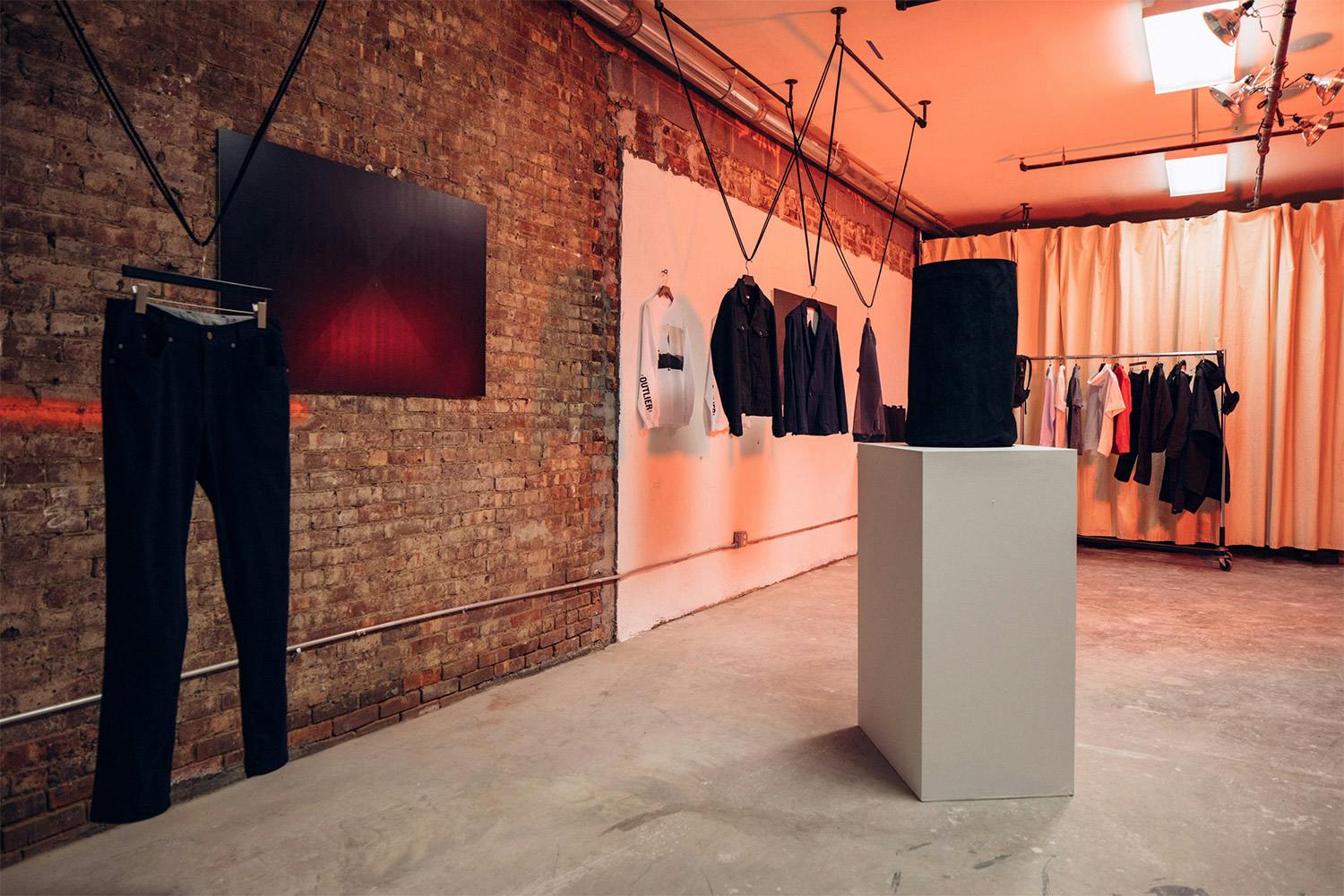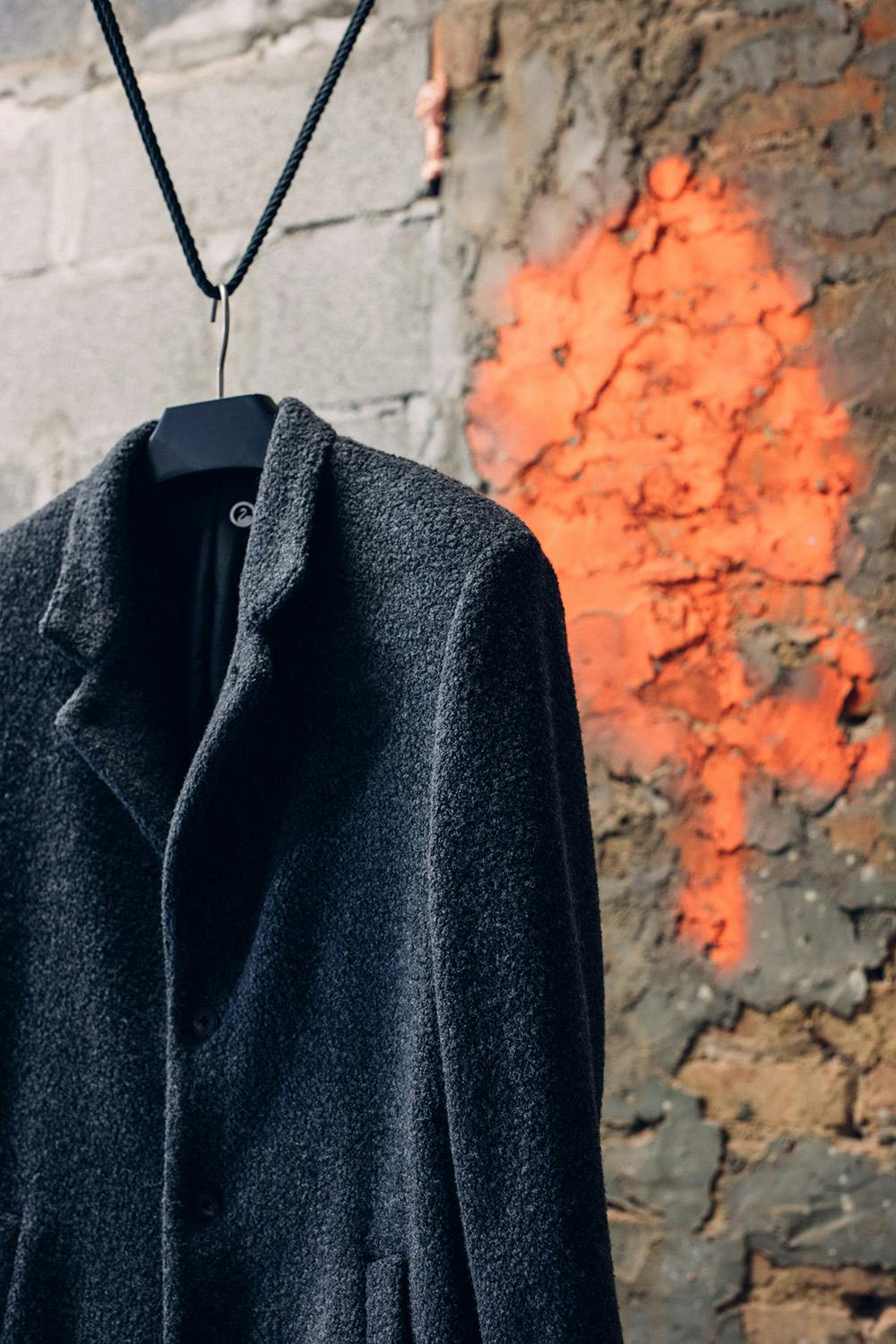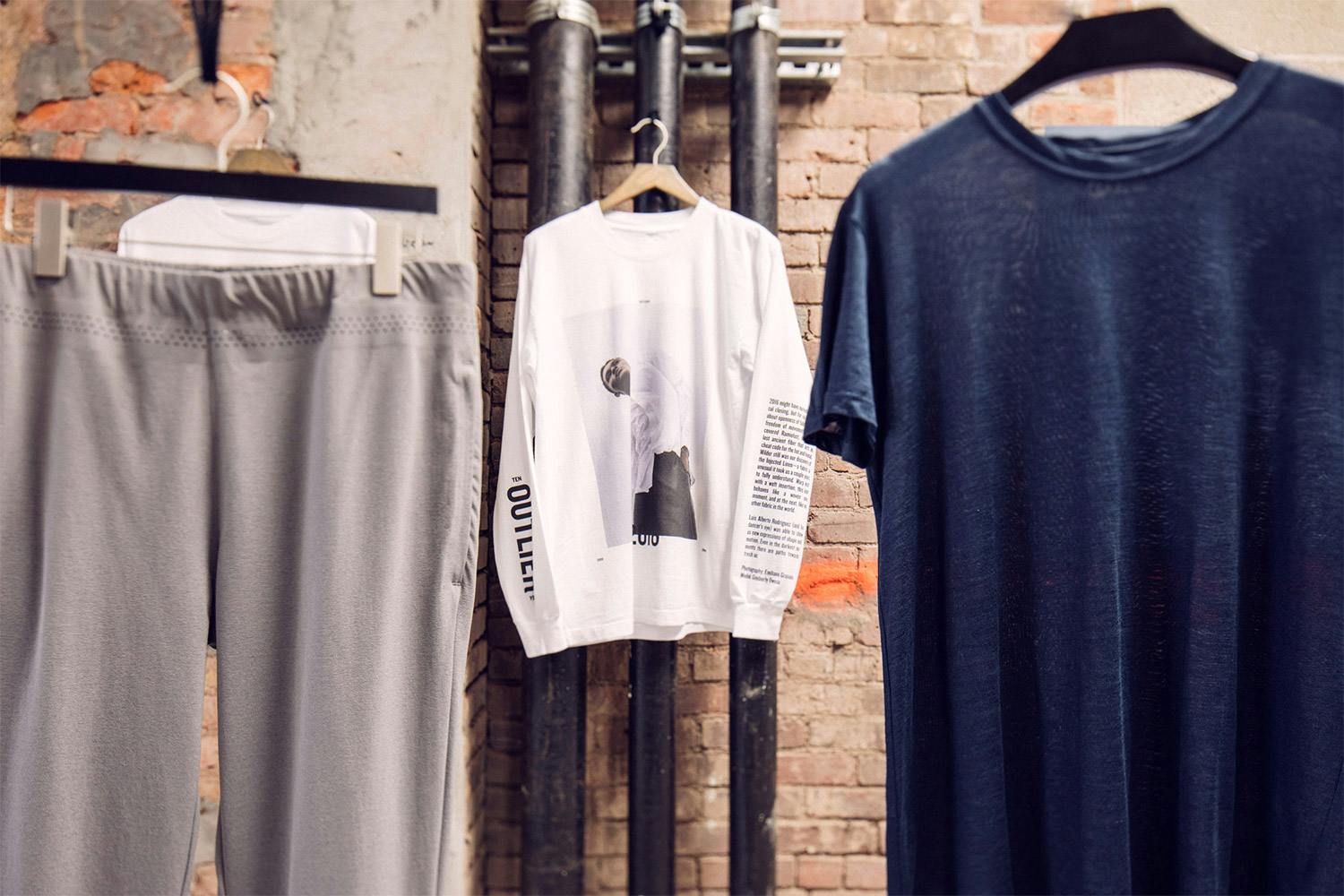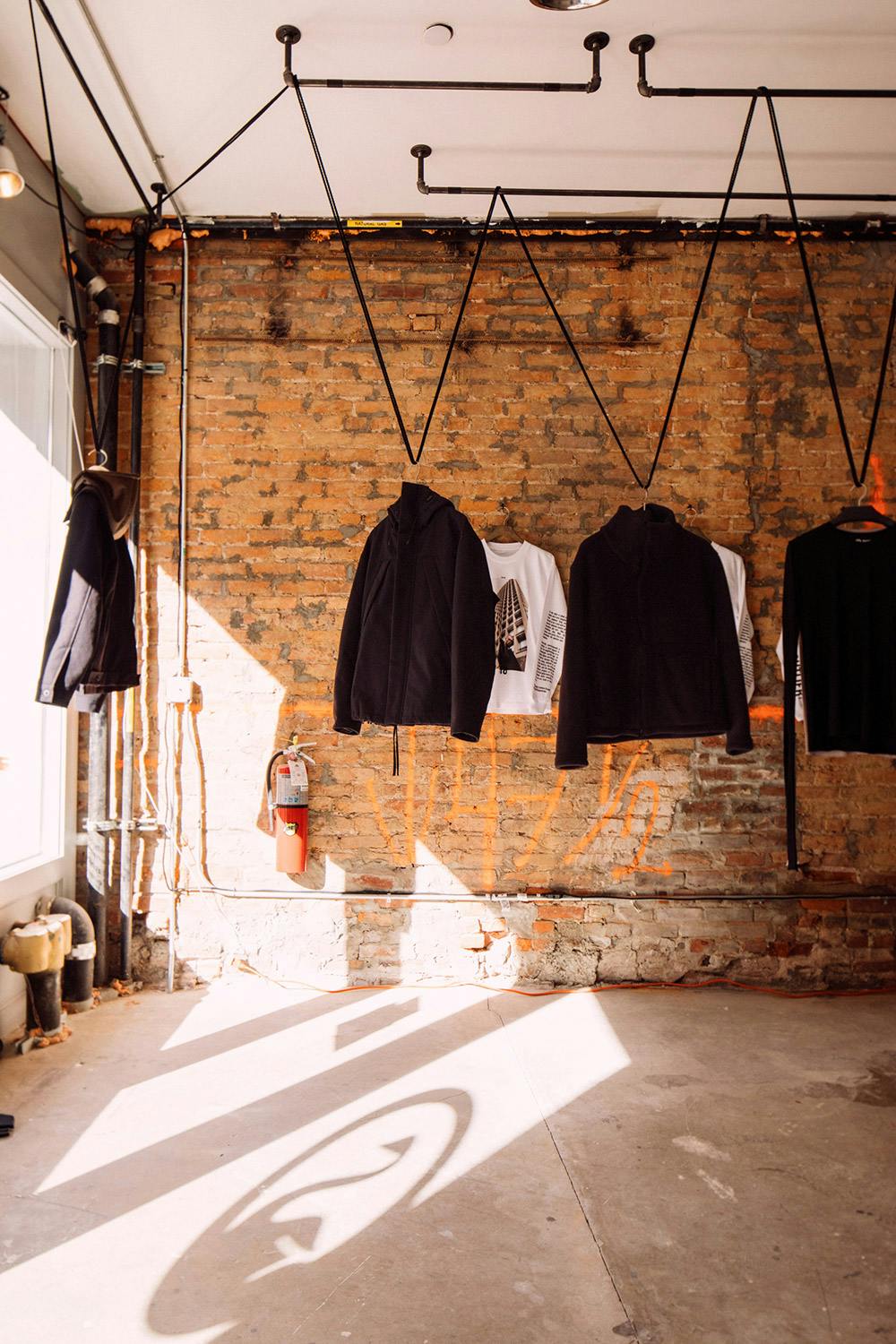 Imagine, if you will, a time before Instagram. Back when Internet fashion meant #menswear, two Brooklyn commuters shaped the future from whole cloth.
Founded by Abe Burmeister and Tyler Clemens, hardcore performance brand OUTLIER launched in 2008 with a garment that would front-run both techwear and athleisure. A "10 Year Retrospective" held on New York City's Canal Street this weekend celebrated OUTLIER's past and present.
Highsnobiety caught up with the brand's founders for a walk through its first decade.
"Abe and I met, and the original idea was that we could use these products to bike commute into our jobs from Brooklyn to Manhattan without having to change," explains Clemens.
OUTLIER's first product, 2008's "OG Pants," combined both functionality and formality into a single casual staple. "Hidden performance" may seem common in today's athleisure world, but at the time, OUTLIER was breaking new ground. Word of the pants – first sold through a PayPal button embedded on the company's blog – spread quickly. Burmeister and Clemens used the proceeds from that successful launch to fund more R&D, and ten years later, the rest is history.
"We started diving deep into the fabric supply chain and found materials we fell in love with, but that big companies just weren't using due to price concerns," Clemens explained.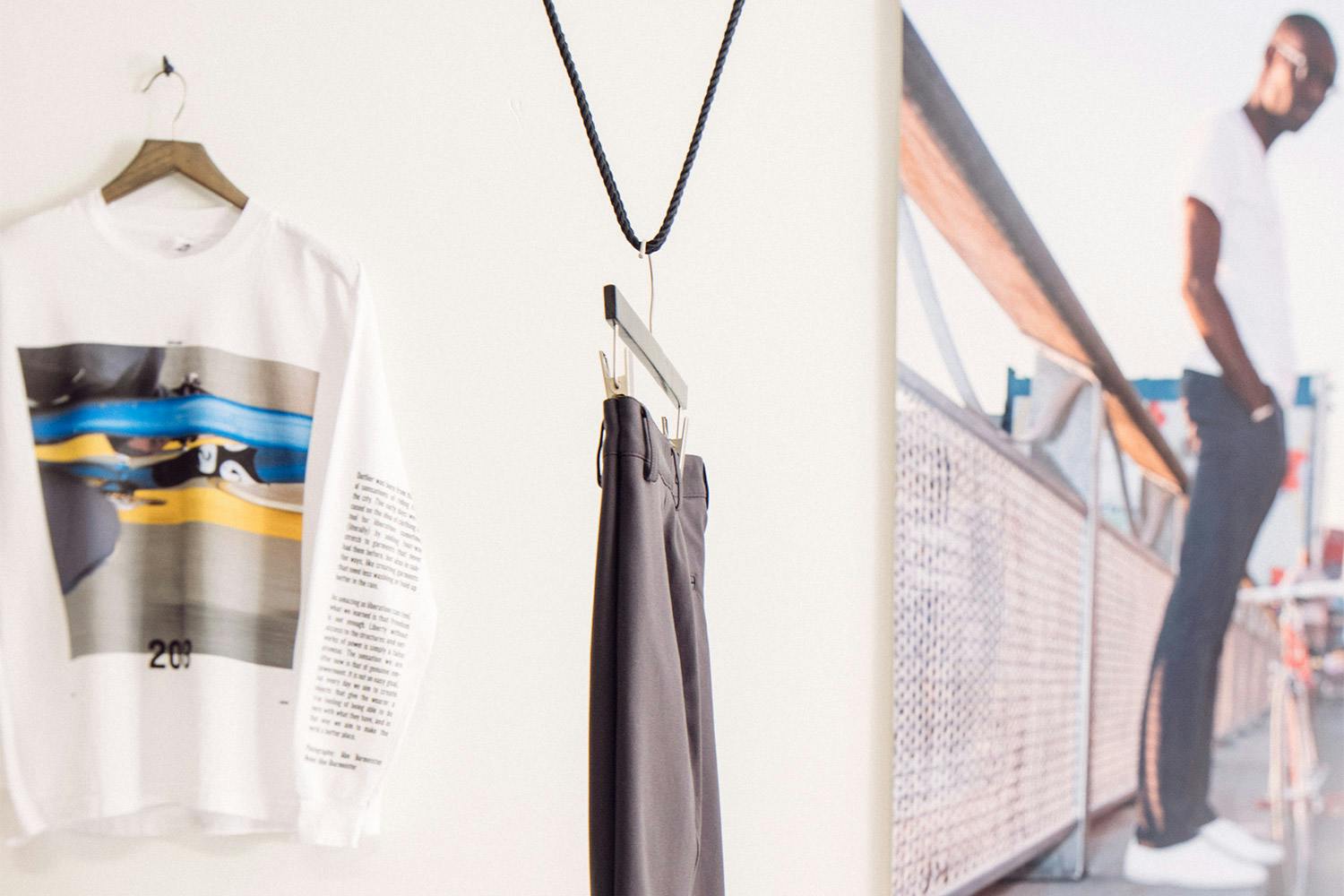 Arguably the most famous of these price-agnostic wildcards was the Wurst, a prototype short in Swiss stretch fabric. Burmeister and Clemens sold them in collaboration with a Brooklyn deli: shorts for $129, or two sausages and the Wurst for just $10 more. That prototype would become the 3-Ways, a maxi-practical summer piece that set forums alight circa 2012.
In the years since, OUTLIER has become one of fashion's quiet giants. While the New York-based workshop sells just a handful of products exclusively through its webstore, its high-function garments (and headline-stealing Experiments) have inspired a cult following worthy of the buzziest street brands. Supreme can sell out $200 logo hoodies, but an OUTLIER prototype in PolarTec's ultra-weatherproof NeoShell can command a multiple of that price and evaporate stock all the same.
It's that following – alongside the clothes themselves – that makes OUTLIER unique. Fans of all stripes wandered through the Canal Street space. Some came in Mars Yards and BAPE camo; others, with bike courier backpacks. A father with two young kids strolled the exhibit, pairing his brunch blazer with an Alpha-insulated OUTLIER jacket. While most modern brands claim "high-low" versatility, OUTLIER can claim something as future-facing as their OG pants: universality.
"Where we ended up with OUTLIER is a place all too relevant for today's world," muses Clemens. "It's clothing made for uncertain times."
The "10 Year Retrospective" concludes with a feature of the brand's current halo product. The Prodigy - a lightweight, cut-for-movement trucker - offers the athlete's alternative to a Levi's jacket. Next to it, a 5.5lb duck cloth jacket nicknamed "Fortress" features PrimaLoft's "Infinity 120" insulation for the ultimate in highly-breathable, down-free weatherproofing.
As the exhibit's final punctuation, the two make quite a discordant pair. But perhaps that's the point.
Ten years ago – when OUTLIER catalyzed some of today's biggest trends with the first proper "hidden tech" pants – Burmeister and Clemens found creative inspiration by putting the wearer first. As brands like Mission Workshop have expanded OUTLIER's traditional "active urbanwear" space, it's that same user-centric approach to clothing design that will keep Brooklyn's OG innovators on the bleeding edge.
"We didn't want to put a zipper on the front pockets since you'd really feel it on your arms at rest, so we added a magnet to the pockets of our 'Shelter from the Storm.'" Clemens motions to the jacket. "We then patterned it in a way so that if rain did somehow get in, it'd just funnel right back out."
Anyone can stitch matte black GORE-TEX into dime-a-dozen fit pic fodder. Empathetic design and a commitment to innovation: that's what makes an outlier.
To see how OUTLIER is reinventing the track jacket and pants be sure to check out the brand's Ultra Ultra line.