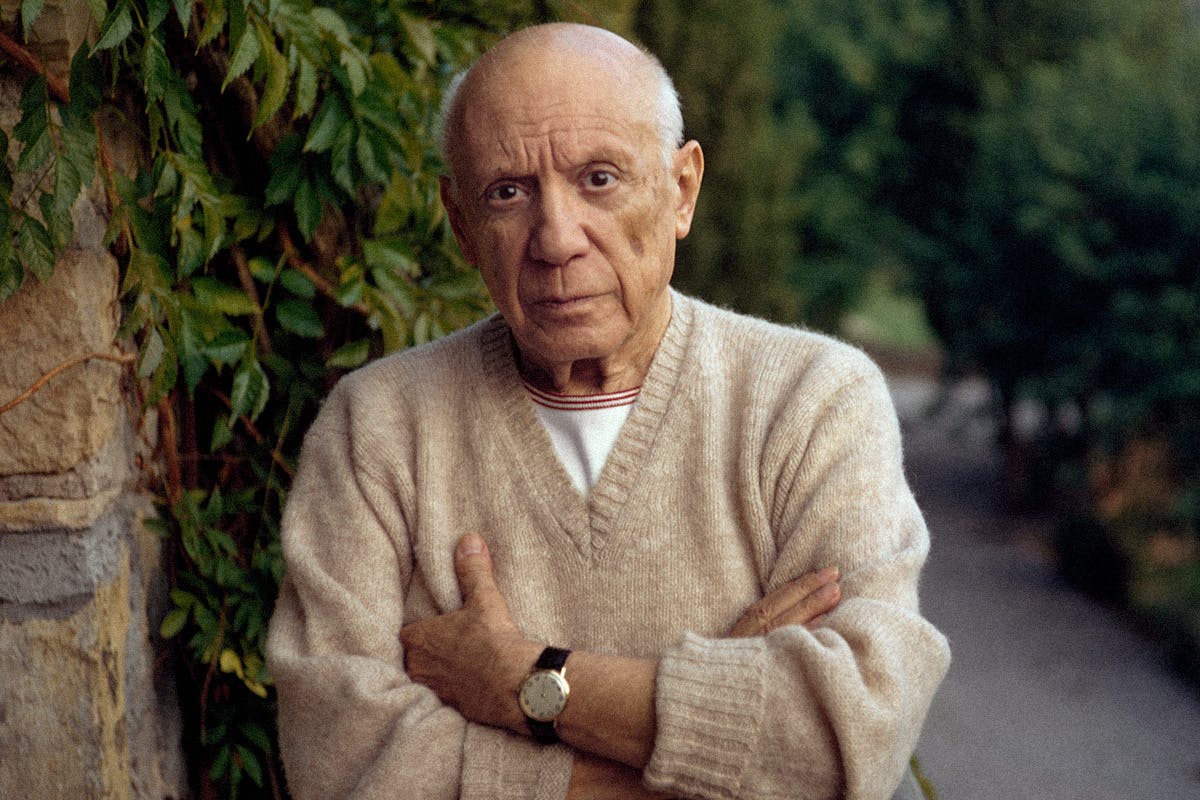 A rare wristwatch belonging to Pablo Picasso sold this week, smashing pre-auction estimates for a jaw-dropping auction result.
On Thursday, the collectible went under the hammer at Bonhams Paris where it sold for an incredible $266,978 – 20 times its modest pre-sale estimate.
At first glance a well-worn humble 32mm steel watch, the watch dial displays a seemingly random collection of letters in place of time markings: P A B L O P I C A S S O. It's an exceptional example of horological self-branding.
"This was an extraordinary find and we are so thrilled at this well-deserved result for such a special timepiece, which was also a superb example of the 12-digit name tradition," Jonathan Darracott, Bonhams global head of watches, said in a statement. "It is rather fitting that Picasso followed this trend as he was famous for being a great self-publicist."
The circa 1960 manual wind steel bracelet watch by independent Swiss watch producer Michael Z. Berger, sees the custom dial mounted to a period-correct expanding steel bracelet. It features 17-jewel manual wind movement.
A famous portrait shot by Cecil Beaton shows the artist wearing the Berger watch in the 60s. According to Bonhams,  Picasso gifted the watch to the Greek sculptor Lela Kanellopoulou and there are as few as three examples believed to exist.