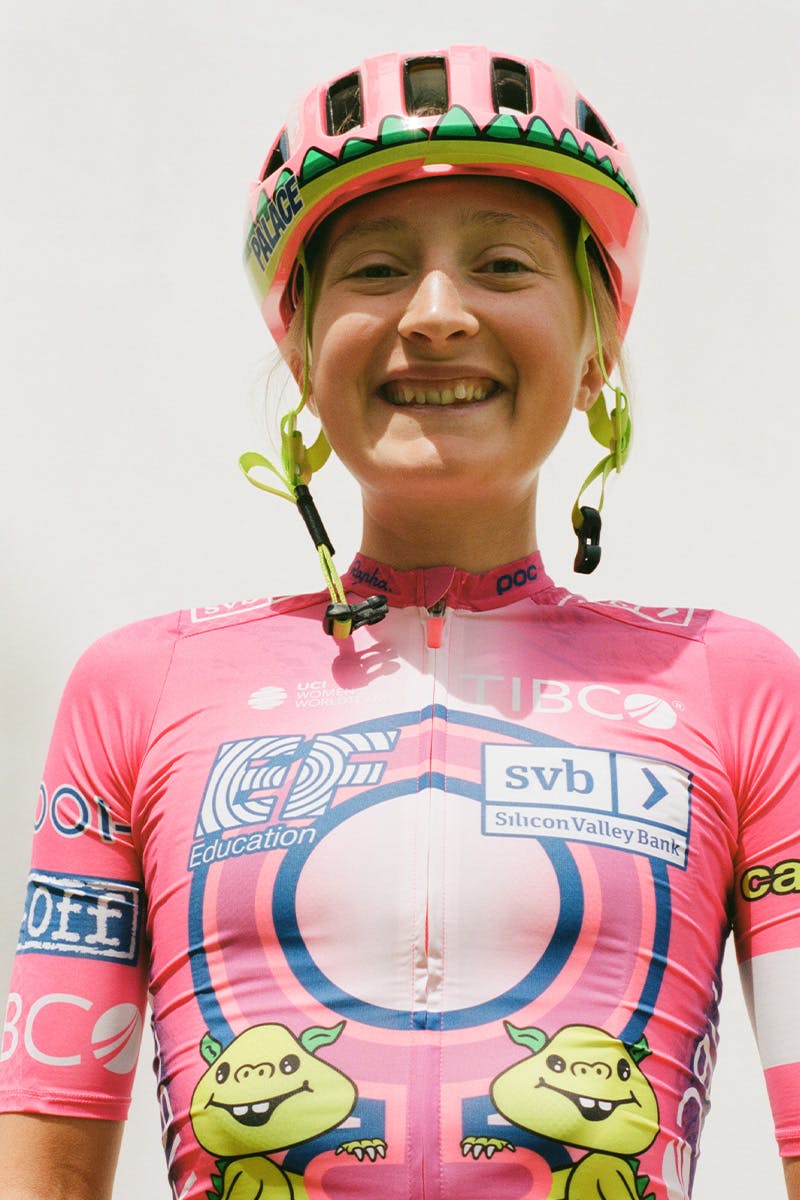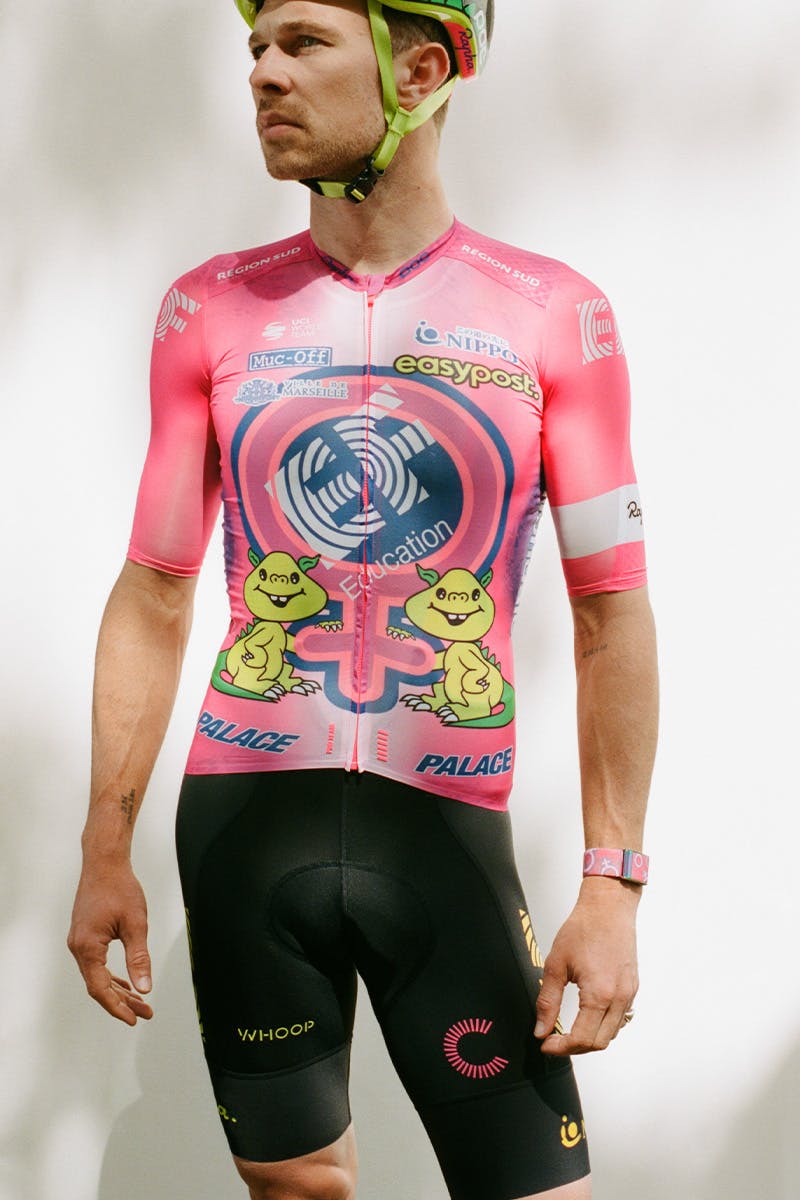 It's been a long-time coming (too long, in fact), but for the first time since the late-1980s this year's Tour de France will be followed up by Tour de France Femmes, a week-long womens-only cycling race that will see over 1,000 kilometers covered across eight stages.
To celebrate these two occasions both happening for the first time in 33 years, Palace and Rapha look set to follow-up their debut Giro d'Italia collaboration with another: this time for both TdF and TdFF (aka Tour de Force).
To say the pair's Giro collab back in 2020 ruffled feathers would be an understatement.
After their co-branded EF Pro Cycling kit was deemed non-compliant by the sport's governing body UCI after the team failed to register it on time, team rider Ruben Guerreiro claimed a stage victory wearing that very same kit.
As well as a selection of on-bike garments and accessories, Palace and Rapha dropped a myriad of everyday garments – including jackets, sweaters, tees, and more – that flew in no time at all, and were being resold for double the price in minutes.
Despite the press (which was ultimately great for both brands), Palace x Rapha is back for 2022 with a limited run of switch-out kits for EF Education riders, which is available online now.
"The changeout is our way of celebrating women in sport and the Tour de France Femmes," explained Jonathan Vaughters, CEO of the EF Education-EasyPost team. "It's wild, it's bold, and it's an exciting time for the cycling world and long overdue. Both races will be incredible, and we'll fight to keep this kit and its celebratory message at the front of the race this July."
With the TdF commencing from Copenhagen on July 1 (and the TdFF on July 24), on-bike kit registrations seem to be in order this time, but Palace x Rapha aren't stopping there with details on a follow-up off-bike collection are expected soon. Watch this race, I mean space.