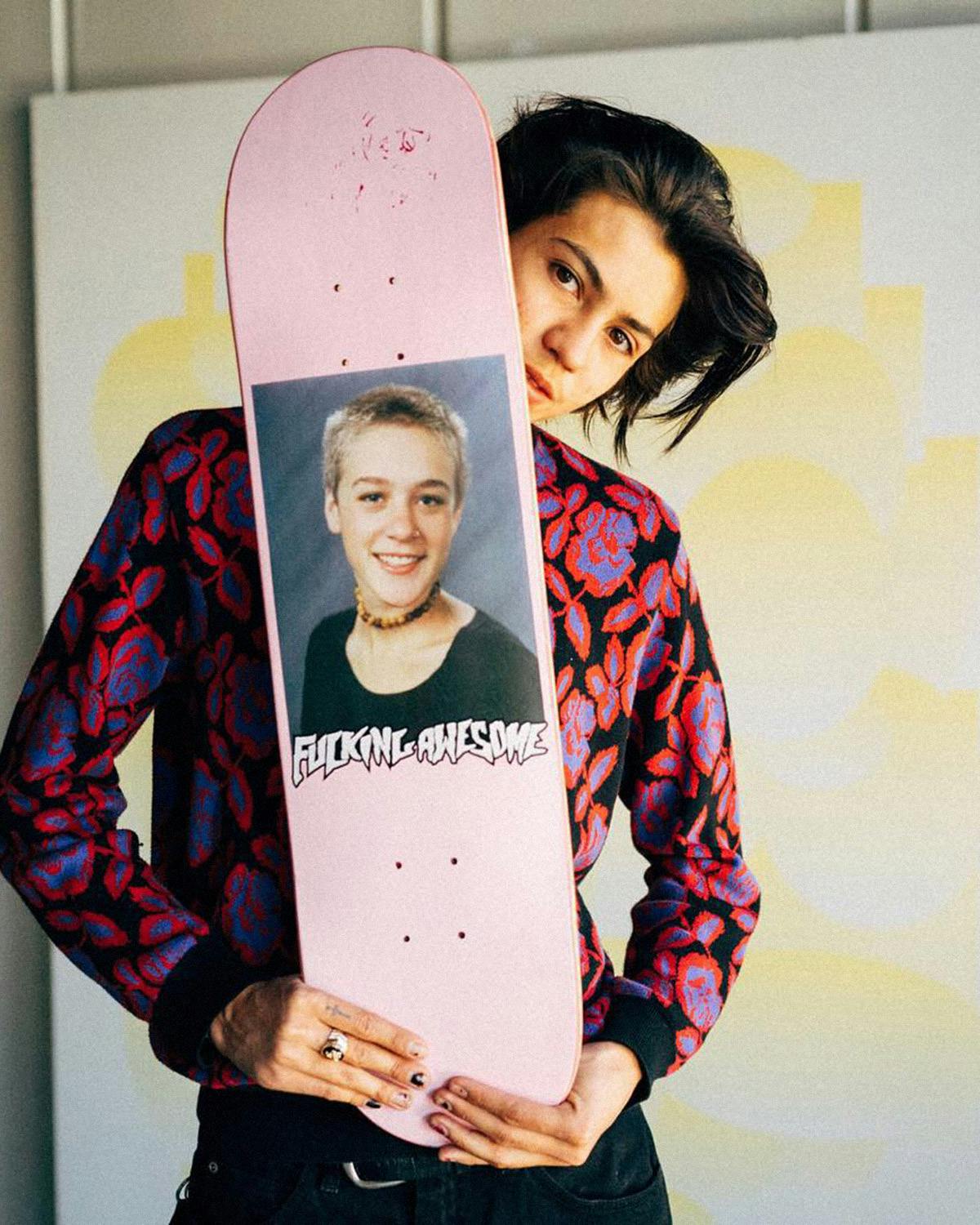 This piece appears as part of "Not In Paris," an online exhibition hosted and curated by Highsnobiety. Head here to see the full series.
Sean Pablo is a modern-day polymath. The Los Angeles skater, designer, model and photographer is best known for his close ties to Supreme, his influential crew of friends - themselves LA polymaths - and as the founder of skate brand Paradise.nyc. Deeply rooted in subcultural art and graphic design references, Paradise.nyc is for those seeking to be polymaths in their own right. And while niche, it's popular, stocking at Supreme and Dover Street Market outposts worldwide, as well as at Très Bien, Union, and Slam Jam.
For Highsnobiety's "Not In Paris" exhibition, we dig deeper with Sean on the who and the what that have inspired him to do what he does. From Charles Bukowski and Nan Goldin to Tyler, the Creator and Harmony Korine, here's who has informed Sean's inimitable palette:
Jonathan Richman
"Nothing to say except 'I'm Straight' and fuck Hippie Johnny."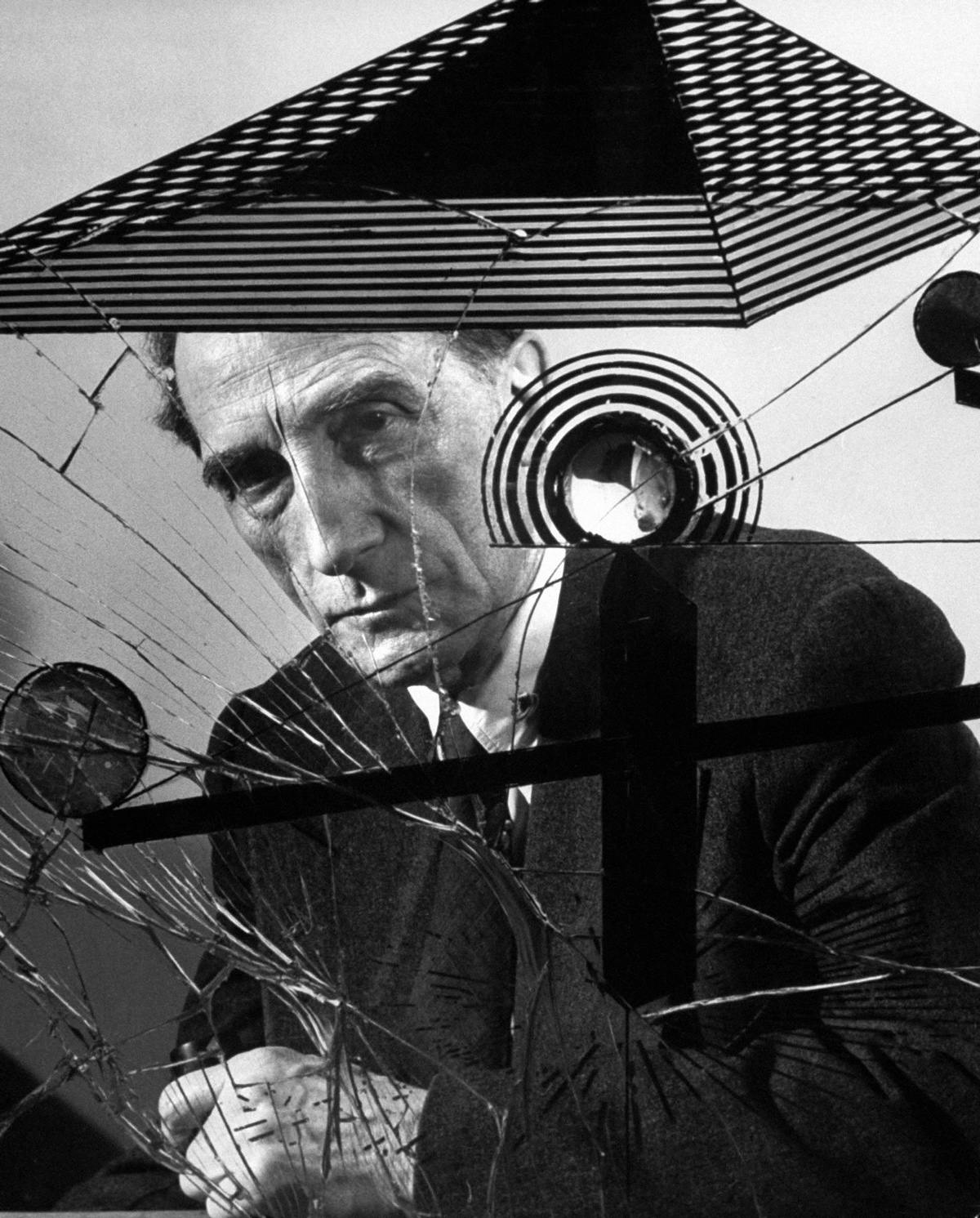 Marcel Duchamp
"Duchamp created the idea of the 'ready-made,' which is basically the idea of sampling. You look for something in culture that's already played out and rich with connotations, and try to re-present it to change the way it functions and to make new feelings and meanings. Bootleg T-shirts, cheesy advertising, strip bar signs, and found religious images are kinds of readymades that we often play with for Paradise.nyc. I like thinking of the concept of 'paradise' as a ready-made, it has a lot of associations. It's a great word because it can be used and read ironically or sincerely (or both at the same time) in all kinds of situations, creating a kind of ambiguity that's really interesting to me. By using it with different images, in different contexts, it can kind of capture and comment on the weird, conflicting, bittersweet feeling of existence."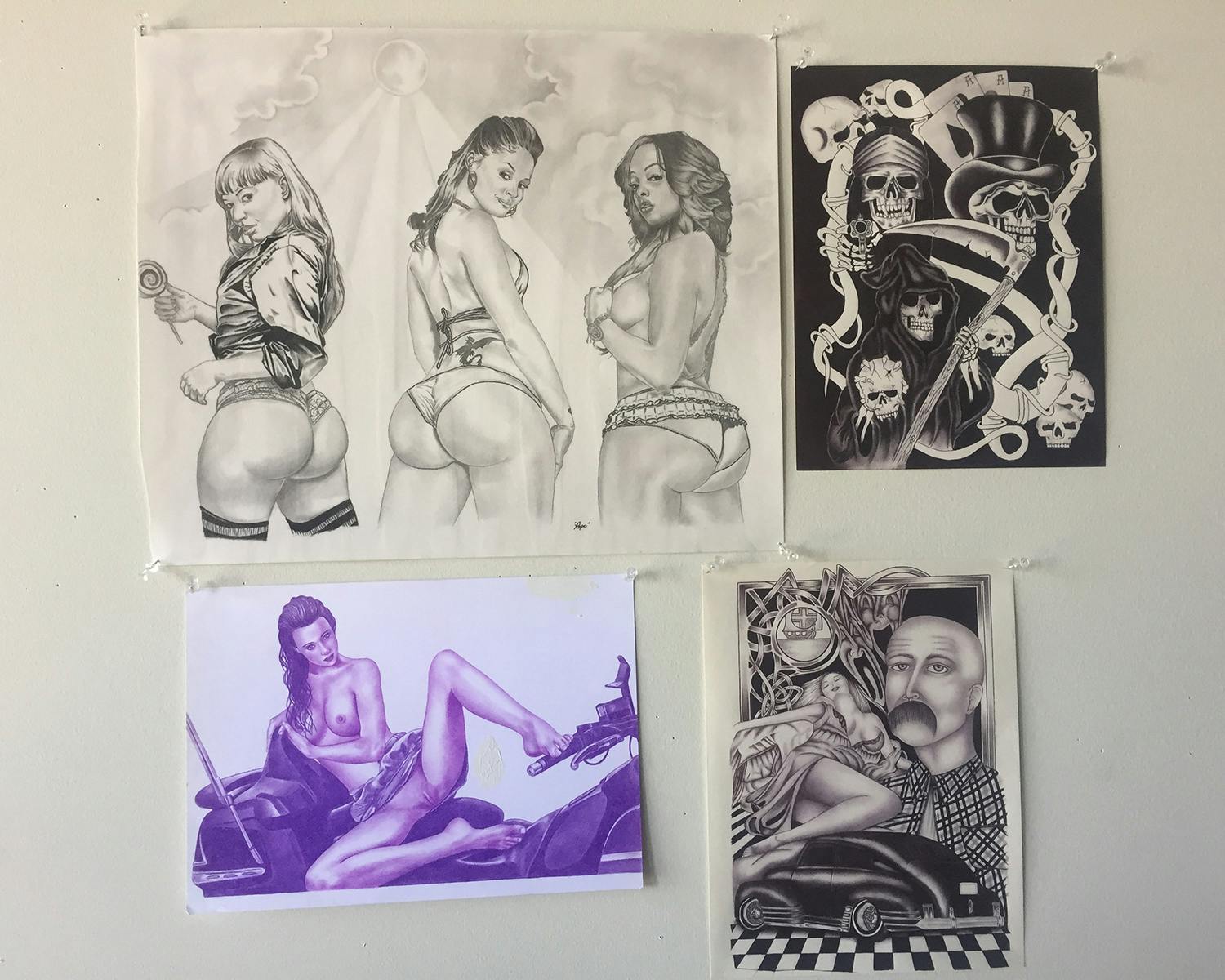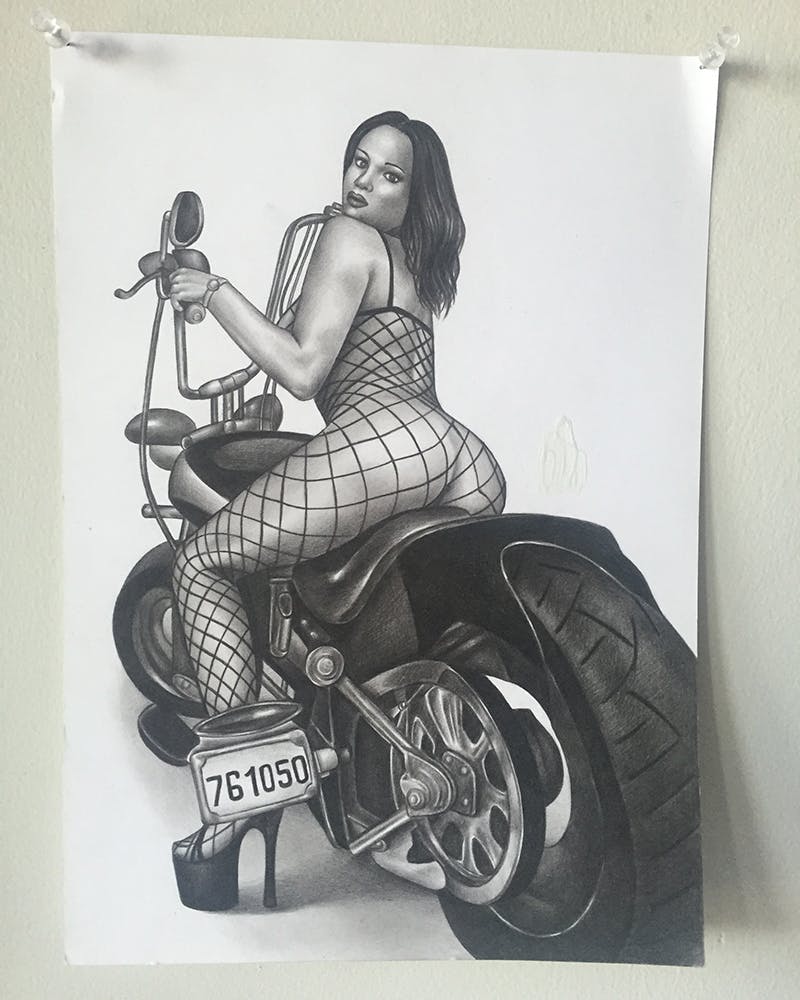 My dad's prison art collection
"My dad's a painter and he started collecting weird prison art drawings when I was little. He's still collecting them. He covered his studio wall with them and I was always embarrassed to bring my friends over because of them. When I got older, I started to see how interesting they were and often reference their vibe (exaggerated sexuality, violence and hyper-masculinity, machismo) in my ideas for Paradise.nyc. Some of them kind of read like psychological confessions of longing, unrequited love, desire, lust, obsession and regret - emotions I'm personally starting to get familiar with."
Salem (Jack Donoghue, John the Baptist)
"Salem's music is dark, abstract, and emotional. They're one of my favorite bands. Jack Donoghue is one of my dear friends. I love the aesthetic. My favorite song is called 'Hailmary.'"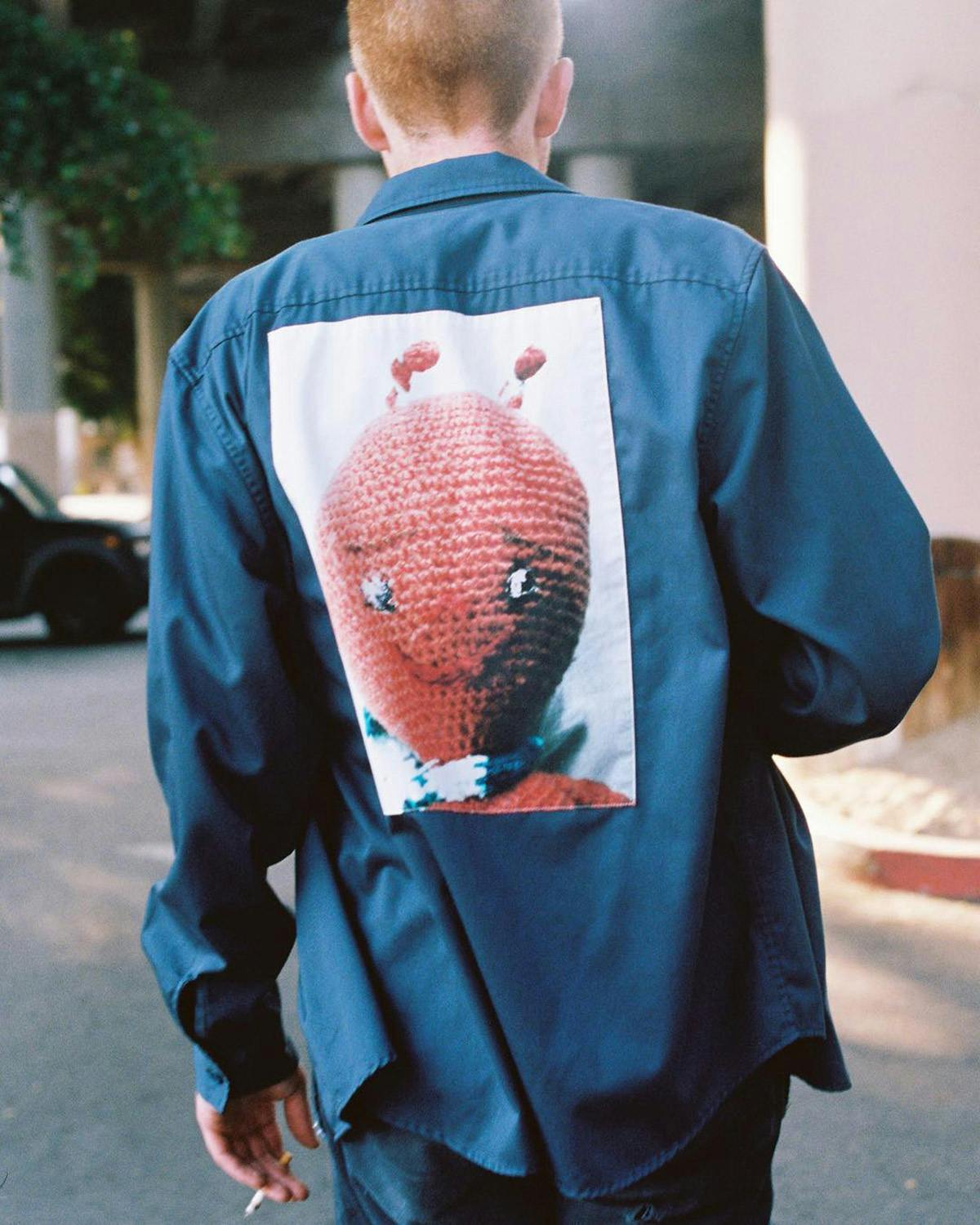 Mike Kelly
"Mike's trashy thrift-store aesthetic blew my mind when I discovered his work on the cover of a Sonic Youth album. I think of it a lot when designing for Paradise.nyc. There's a weird psychological thing going on with his imagery that I try to capture. I like the idea of simple, sunny, child-like imagery that evokes a kind of creepy existential dread. A little pessimism about all this happy shit everywhere is a good thing."
Harmony Korine
"Harmony is a friend. I have a funny story about him. His daughter Lefty, the first time [Harmony] and I met we were just chatting at his pool and his daughter comes riding her BMX bike and ends up riding it in the pool. Harmony was just smoking a cigar and was laughing about it. His wife Rachel comes out yelling 'Harmony, get Lefty out the pool. What the fuck are you doing?' He's so nonchalant. His work is real, Kids is one of my favorite movies. I love that he wrote it when he was 19 living in his grandma's house. He's one of a kind."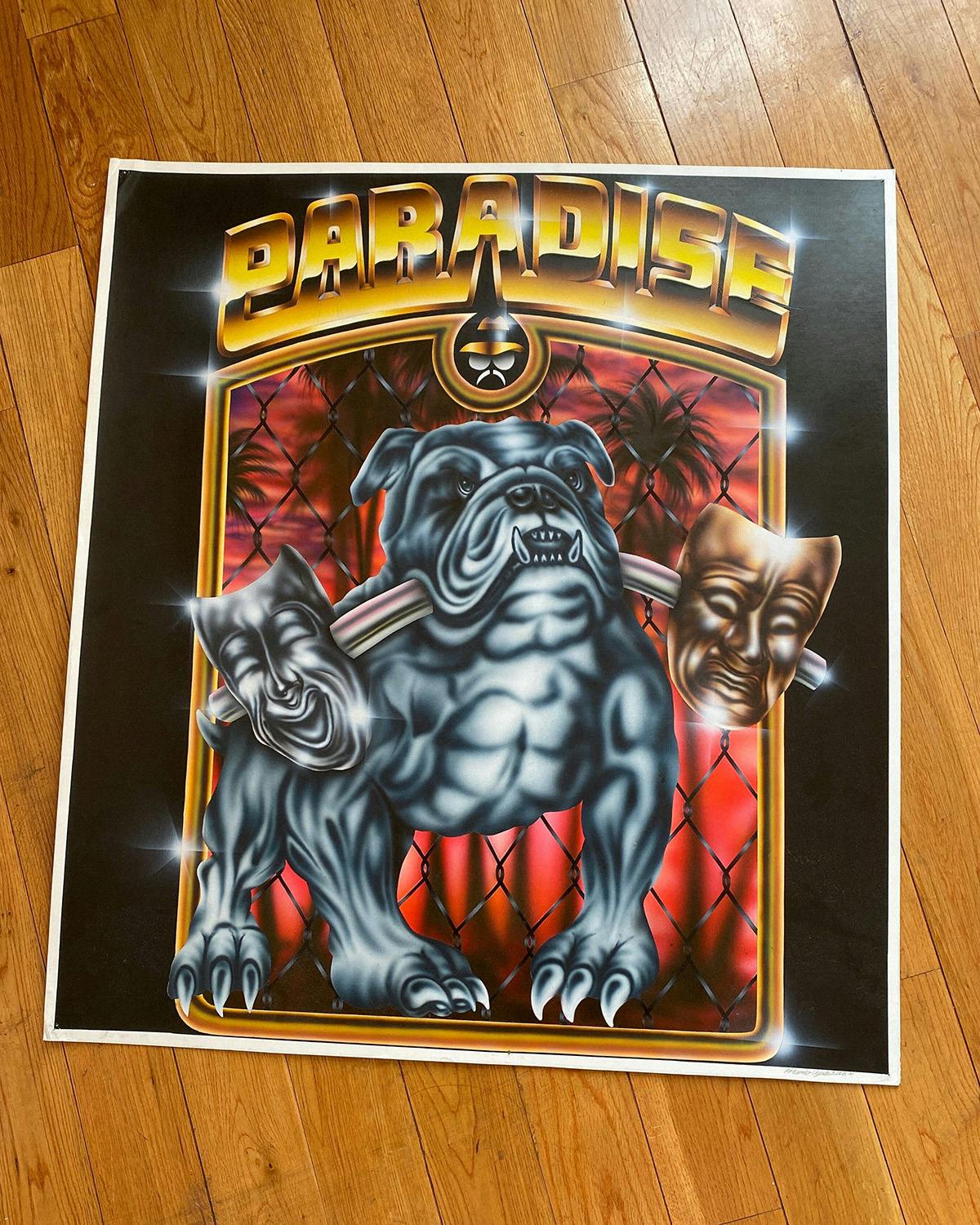 Lost Bros (Mario Ayala)
"His work is all intricately airbrushed. I actually have one of his pieces in my house. He's one of my favorites."
Charles Bukowski
Style is the answer to everything. A fresh way to approach a dull or dangerous thing. To do a dull thing with style is preferable to doing a dangerous thing without it. To do a dangerous thing with style is what I call art.
Bullfighting can be an art. Boxing can be an art. Loving can be an art. Opening a can of sardines can be an art.
Not many have style. Not many can keep style. I have seen dogs with more style than men, although not many dogs have style. Cats have it with abundance.
When Hemingway put his brains to the wall with a shotgun, That was style. Or sometimes people give you style. Joan of Arc had style. John the Baptist. Christ. Socrates. Caesar. García Lorca.
I have met men in jail with style. I have met more men in jail with style than men out of jail. Style is the difference, a way of doing, a way of being done. Six herons standing quietly in a pool of water, or you, naked, walking out of the bathroom without seeing me.
— CB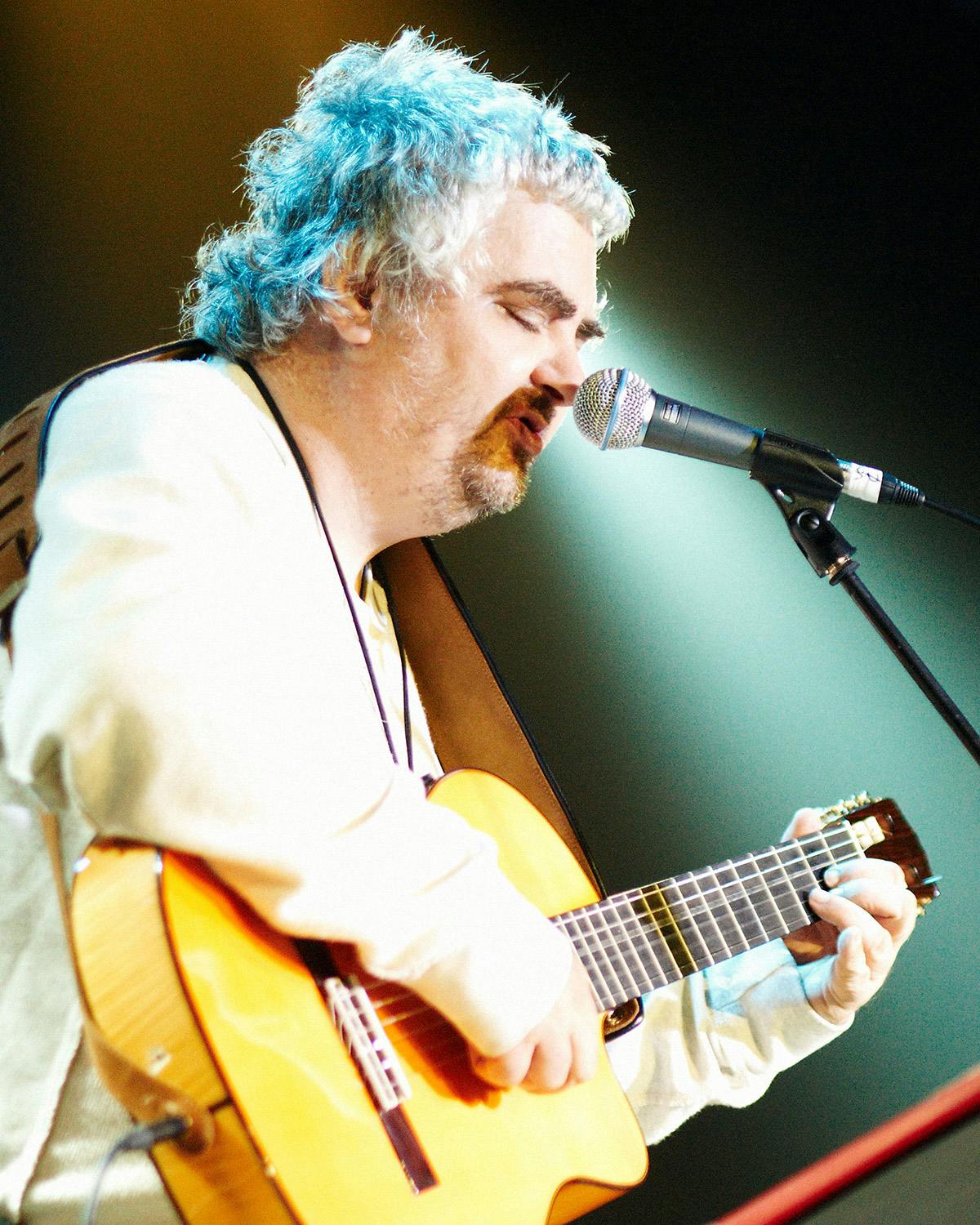 Daniel Johnston
"Awkward sincerity is both pathetic and attractive, the combination evokes complex emotions. DJ's songs drip with it, longing, yearning, beautiful self-doubt, unrequited love, sadness, obsession, hopeless desire… I think being 'cool' or interesting involves a lot more than always winning. 'Losing' can be profoundly moving and beautiful and can connect people. Being human is nothing to be ashamed about. Like DJ's songs, the idea of heaven and paradise is alluring, hopeful, beautiful, and consoling. But it's also so naive and childlike. It's a concept that's so open to interpretation and seems to always keep giving, it's bottomless... like great art."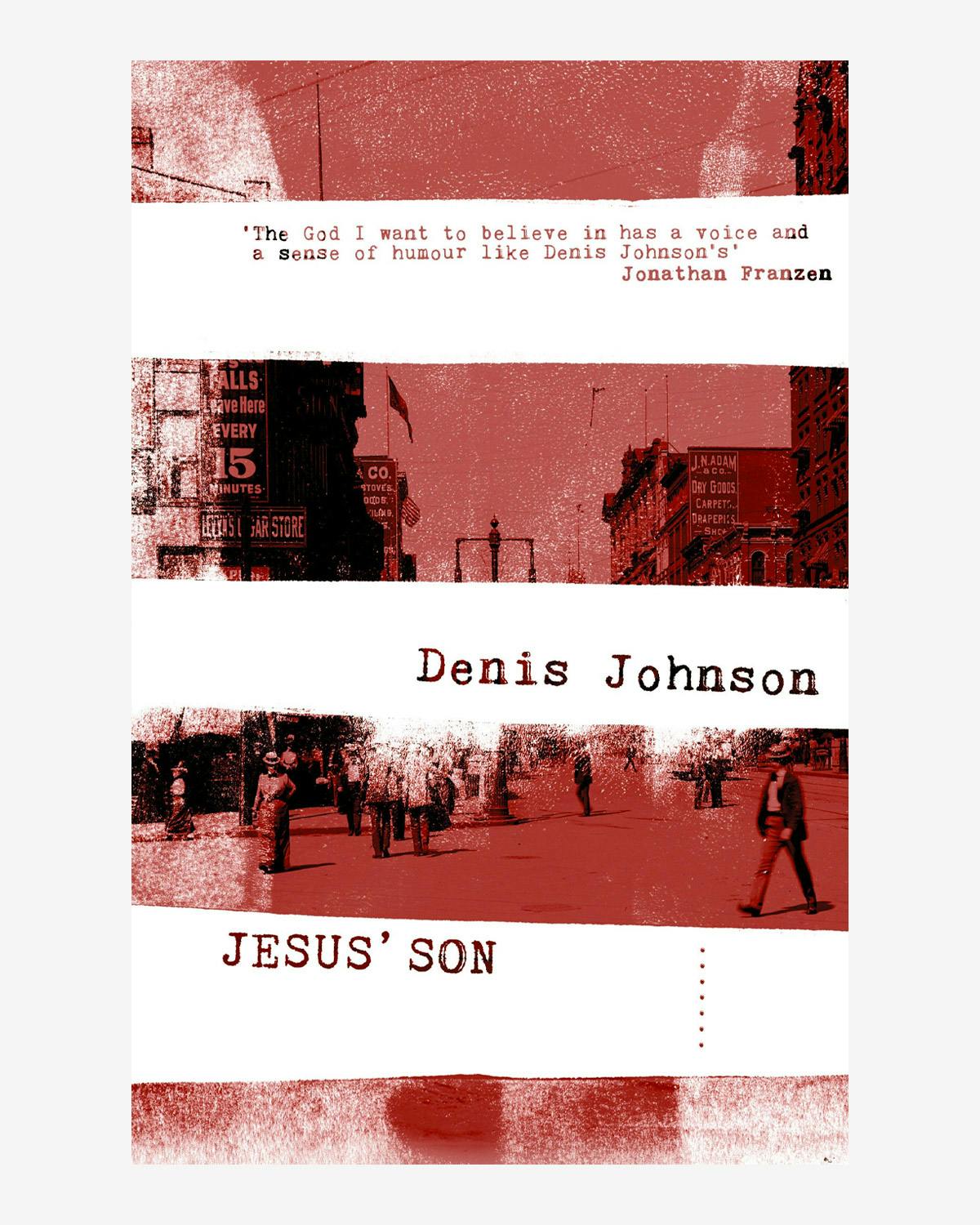 Denis Johnson
"Denis wrote Jesus' Son and another book, Already Dead, which are two of my favorite books. Bukowski-esque. It's really about nothing, it's very nonchalant but beautiful writing."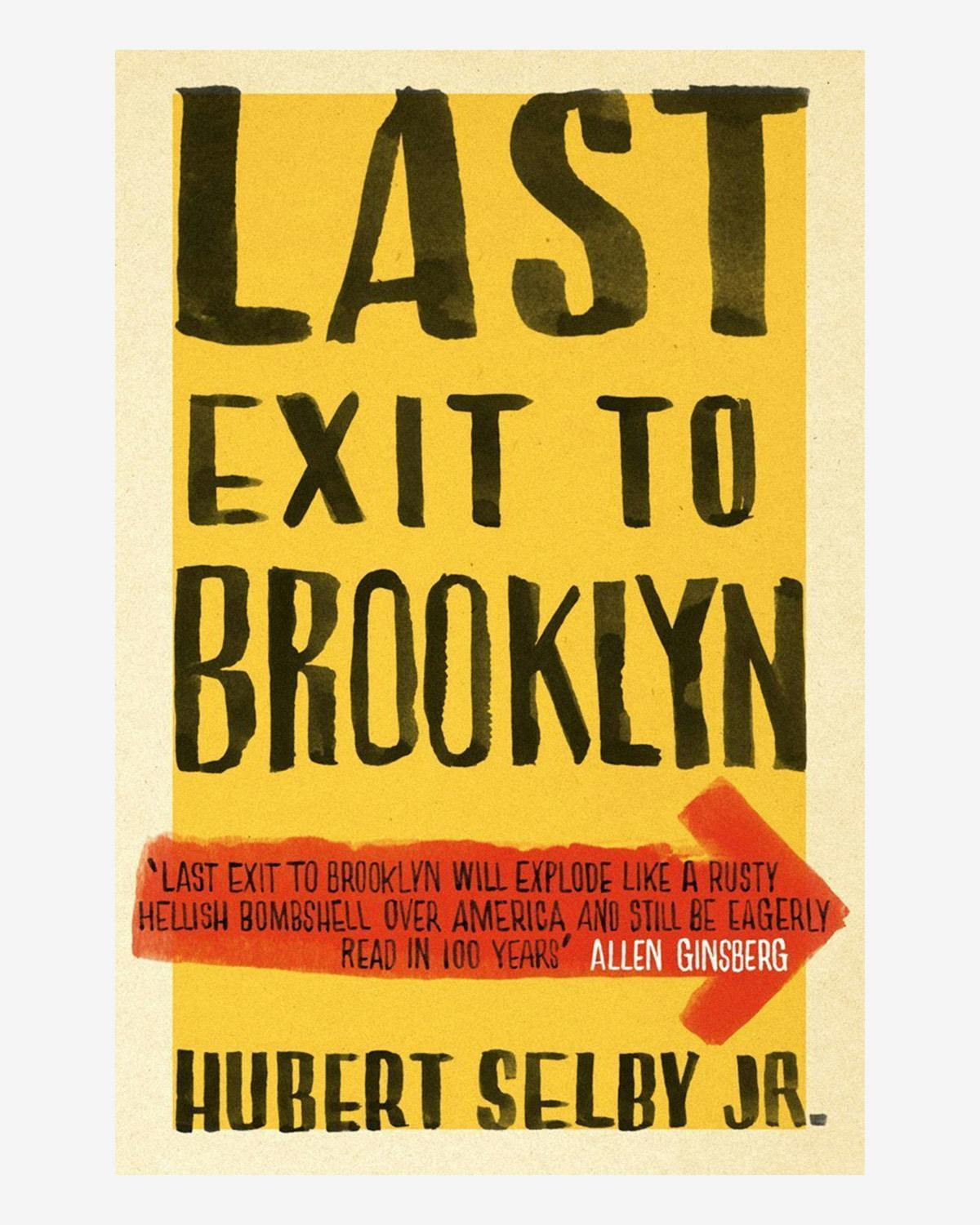 Hubert Selby
"My dad attempted to home-school me when my career was taking off a little and I had to travel all the time. One of his genius moves was to make me read Last Exit to Brooklyn in Starbucks while he worked on his software projects. He always regretted it and said I was too young for it all but I'm stoked I got to read that stuff for school. Selby's harsh, druggy stories, dark imagery, and emotions were all about real life and sometimes still fill my head with the darkness of it all. I think that this cynicism, humanity, and hopefulness come out in some of the Paradise.nyc stuff occasionally."
Nan Goldin
"Nan's photos are intimate, raw and spontaneous documents of human beings in '80s New York. Like Ryan McGinley's work, I always think of her when I'm out in the city with my camera. I made my zine Edge of Hell always thinking about her work and the way she documented her friends. She used to do slideshows on the wall at parties for her friends, I'm hoping to try that someday. I highly recommend her photo book The Ballad of Sexual Dependency."
Sandy Kim
"Sandy's a great photographer and a dear friend. She did one of our first look books for Paradise.nyc and actually inspired me to go into photography [myself]."
LSD World Peace (Joe Roberts)
"Joe's approach to art is spontaneous, goofy, and naive. I like to think of my approach to things in the same way. I'm not into technical skating, it's boring, calculated, and labored. I like lightness, spontaneity, and chance. 'Good' design is nice but boring and predictable. 'Bad' amateurish anything can be interesting and beautiful if done with style. I'm into simple, stupid, animal, beautiful things and try to make Paradise.nyc work in the same way."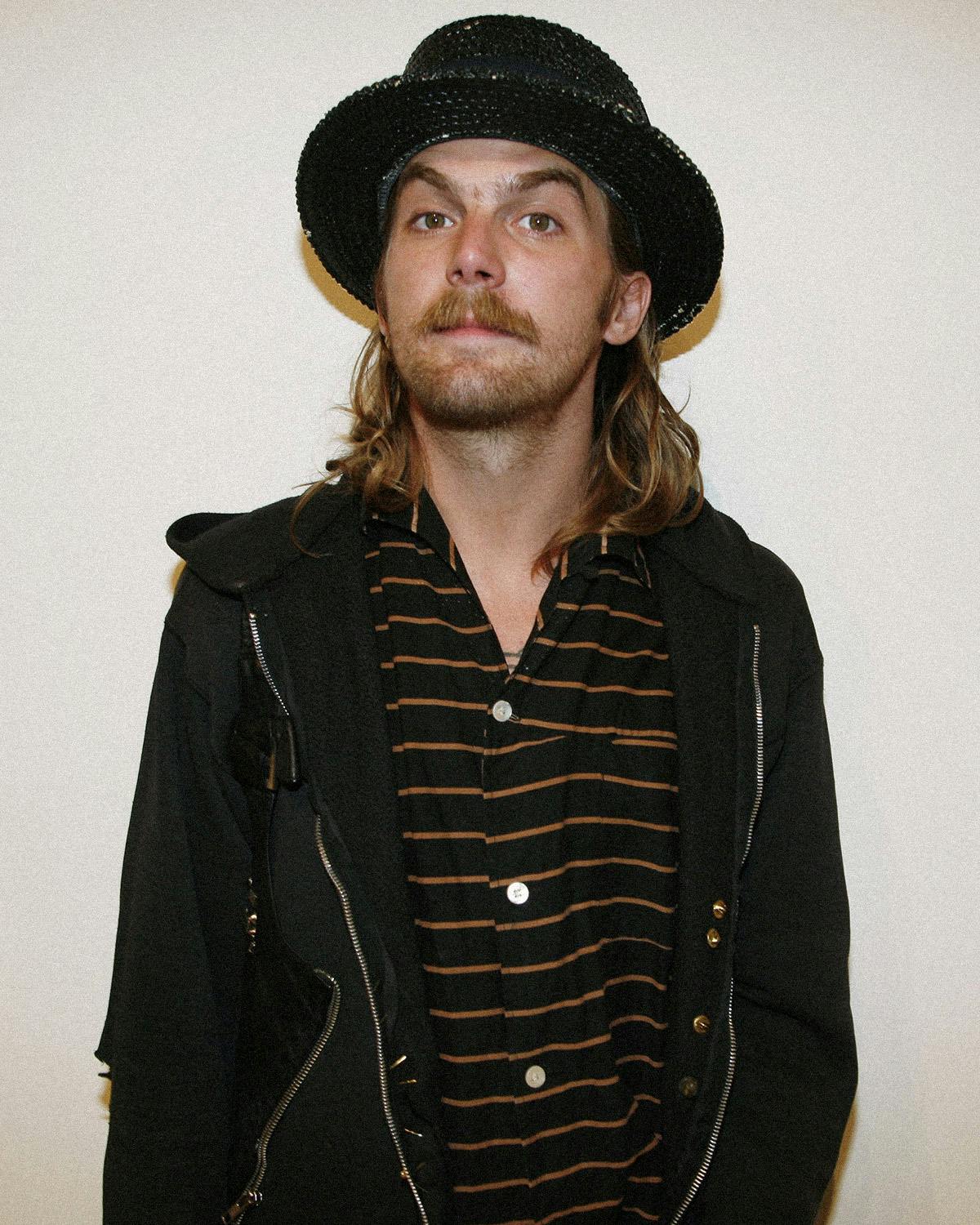 Dash Snow
"I think Dash was friends with Dill (Jason Dill my boss at FA). All I know is somehow I heard stories about him and when I got to New York I went searching for anything on his life and work. Apparently he was really privileged but he seemed to be an interesting character and had friends whose work I like like Dan Colen and Ryan McGinley. He did graffiti and fucked around a lot apparently. I like the irreverence in his work. I think it's important to be willing to risk embarrassment or offense in order to tell (or live) an interesting story, and to point out some hypocrisy or to just stand up for the right to make stupid jokes. I think it's still possible without being cruel or hurting anyone, it's a fine line i guess. Chaos is a catalyst."
Weirdo Dave
"A true American weirdo. Dave makes art that evokes the dystopian feelings of modern life in the big city. He makes art in his apartment in New York and I love going there because he always plays records and has the best collection. He always slows down the record and has this crazy aesthetic. It's what he does all day, smokes weed, cuts things out of magazines, and listens to slowed down music on his record player like New Order and that kind of shit."
Tyler, The Creator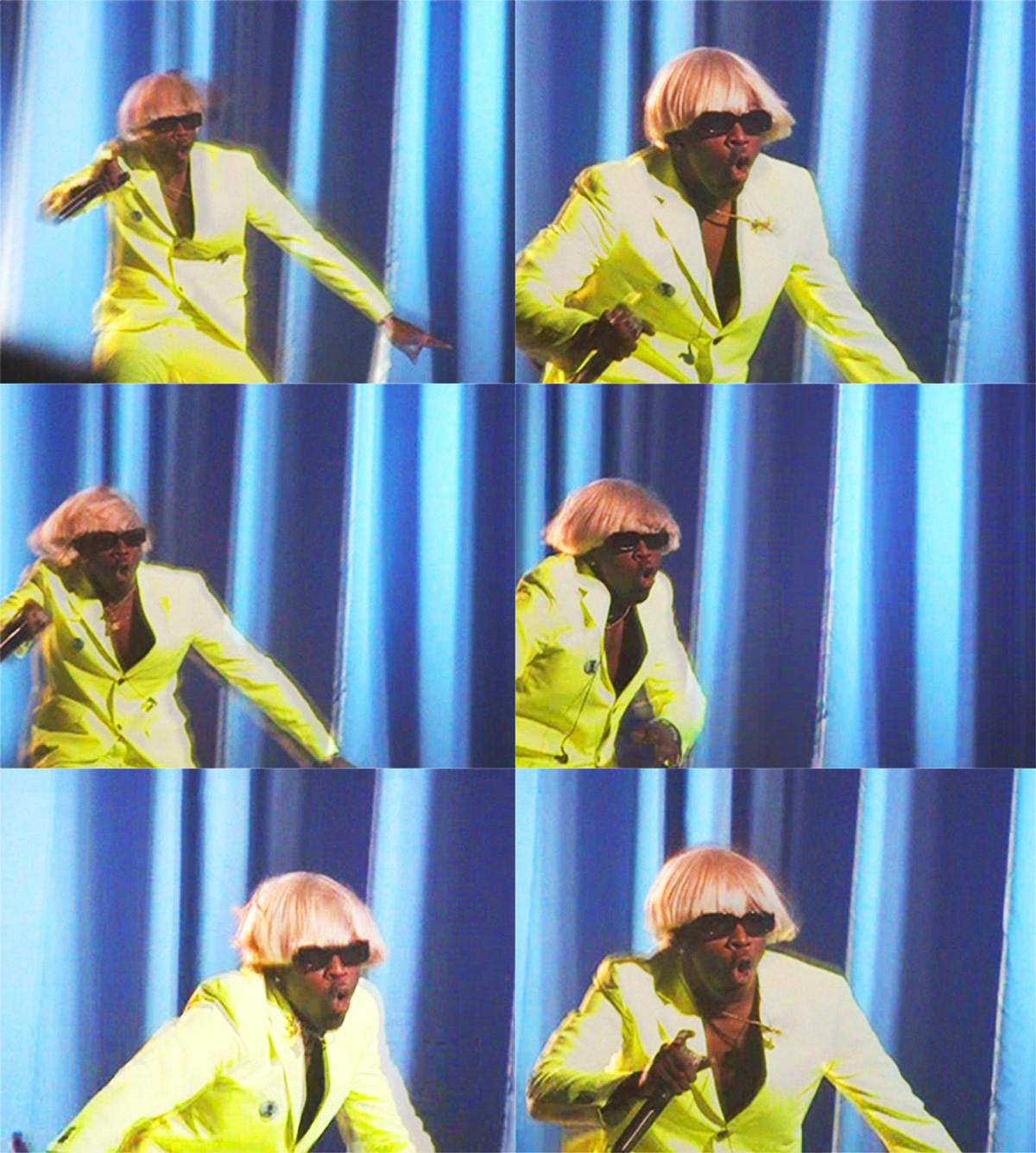 "I met Tyler skating on Fairfax. He would always just be hanging out at Supreme and I was a kid, like 14 or so, and he and all his buddies took a liking to our little crew and we ended up becoming good friends. We'd end up driving to Santa Maria Valley on the 4th of July and light off fireworks. Tyler drives really fucking fast. He actually mentions me in one of his songs, 'Sasquatch,' it's actually an Earl Sweatshirt song. He gave me and Sage a little shout out. [Tyler] just does things his own way. His latest album, there's hardly any rapping on it. All different types of genres. I couldn't even put him in the rap box."
Are you also "Not In Paris?" Not to worry, you too can join in on the non-gathering with our exclusive set of merch. Shop the collection here.