Getty Images / Ralph Crane/The LIFE Picture Collection
This piece appears as part of "Not In Paris," an online exhibition hosted and curated by Highsnobiety. Head here to see the full series.
Spencer Phipps is an American in Paris — a San Franciscan, to be exact. It's between the rocky and green terrain where the designer grew up and spent his early years skiing and learning about wildlife.
"When I was a teenager, the place where you would go and smoke weed was this little hike near my house, and it was this place called Hippie Tree in Tiburon," says Phipps. "I don't even remember what tree it was, but on this crazy tree on a cliff you could overlook the entire bay. Someone put a swing on it at one point and you would just go and chill there."
Always outdoorsy, Phipps' love for the natural can also be found in his namesake clothing line — founded in 2017 — with collections suitably titled "Origins," "Nature Loves Courage," and "Like a Rock." Dungarees, crew neck fleeces, and cowboy hats are all made from organic, upcycled, and biodegradable fabrics. And frankly, so is all the rest.
"There's this idea of having good business practices and doing things responsibly, and then there's this idea of just trying to sell a look. We want to do things better." It's the PHIPPS guarantee.
During a global pandemic, the great outdoors can seem like a distant reality. "I'm in Paris this whole time and all I really want to do is jump into a lake; that's basically impossible." To combat that thought, we asked Phipps — and later the British military chief of survival strategies, John Hudson — to teach us the foundations of being a good camper, for when we can no longer resist the call of nature.
Leave No Trace
Be respectful of nature and other people — clean up your mess, including all your trash. Seriously.
If You Make a Fire — Do It Correctly
Our Fall/Winter 2020 collection features a partnership with Smokey Bear, so it would be foolish of us not to spread his message of fire safety. If you need help, we printed Smokey's complete guide to campfire safety on a T-shirt that you can wear on your next trip!
Be Careful of Wildlife
Don't feed them, and be prepared in case you come across anything dangerous.
Wear Sunscreen
This one is pretty basic.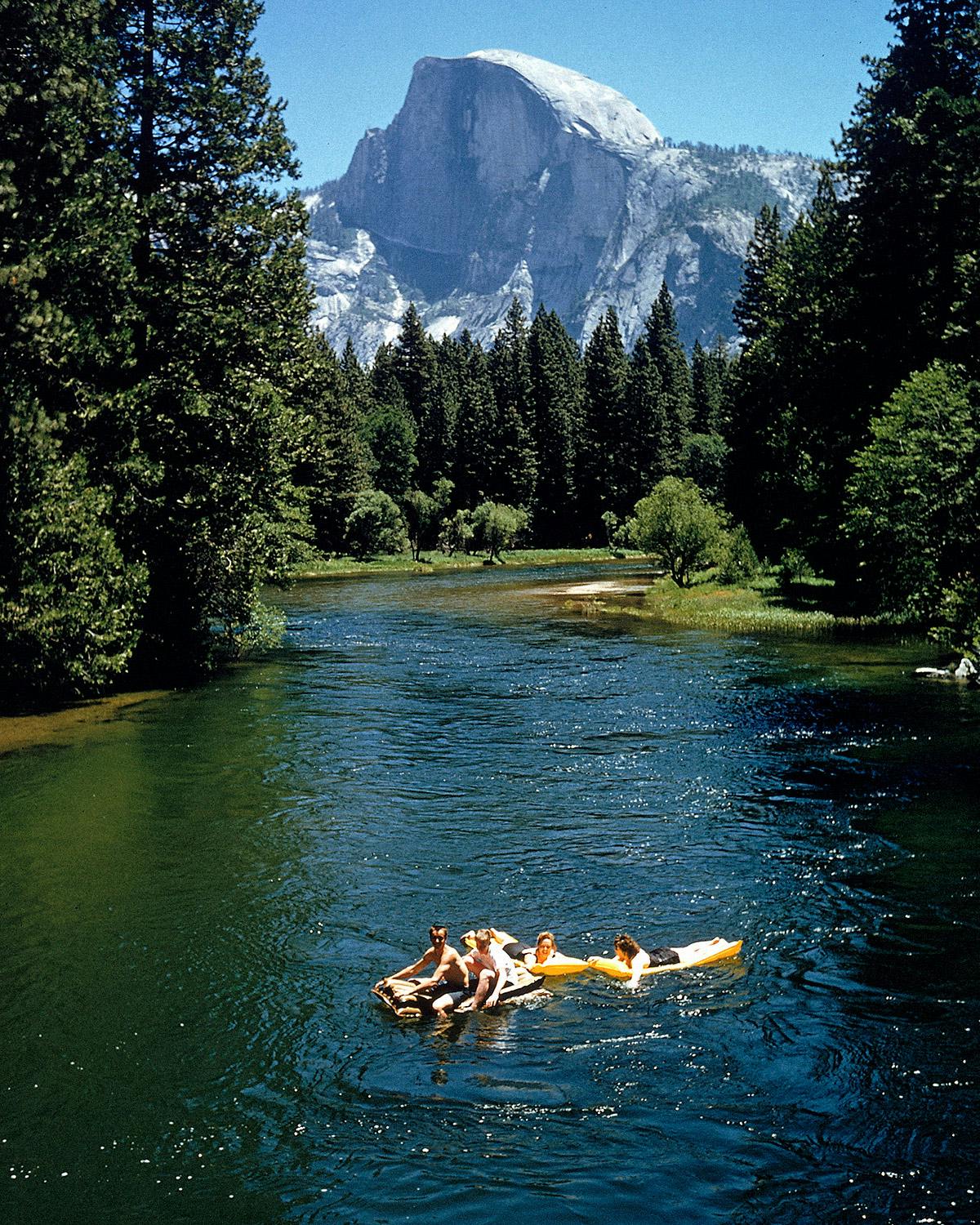 Hydrate
Equally important. We recommend packing your PHIPPS water bottle.
Find the Best View
If there's a great cliff or hilltop to watch the sunrise or sunset on, do it. There's always "the spot," which is a bit farther to get to but always worth the extra hike.
Get "Natural" and Have Fun
Don't be afraid to express yourself, go ahead — relax or get wild, get naked, trip (responsibly), sing to the birds, swim, read, draw, make land art like Andy Goldsworthy, identify every species of tree you see, or just do whatever your heart desires — as long as nobody is getting hurt.
But Most Important — Be Safe!
The most important thing when venturing outdoors is safety, and being prepared for emergencies. To help us with this guide we reached out to John Hudson, chief of survival strategies for the British military and author of the book "How to Survive." With Hudson, I discuss first aid, survival stories, and other tips for how to be ready for your next trips.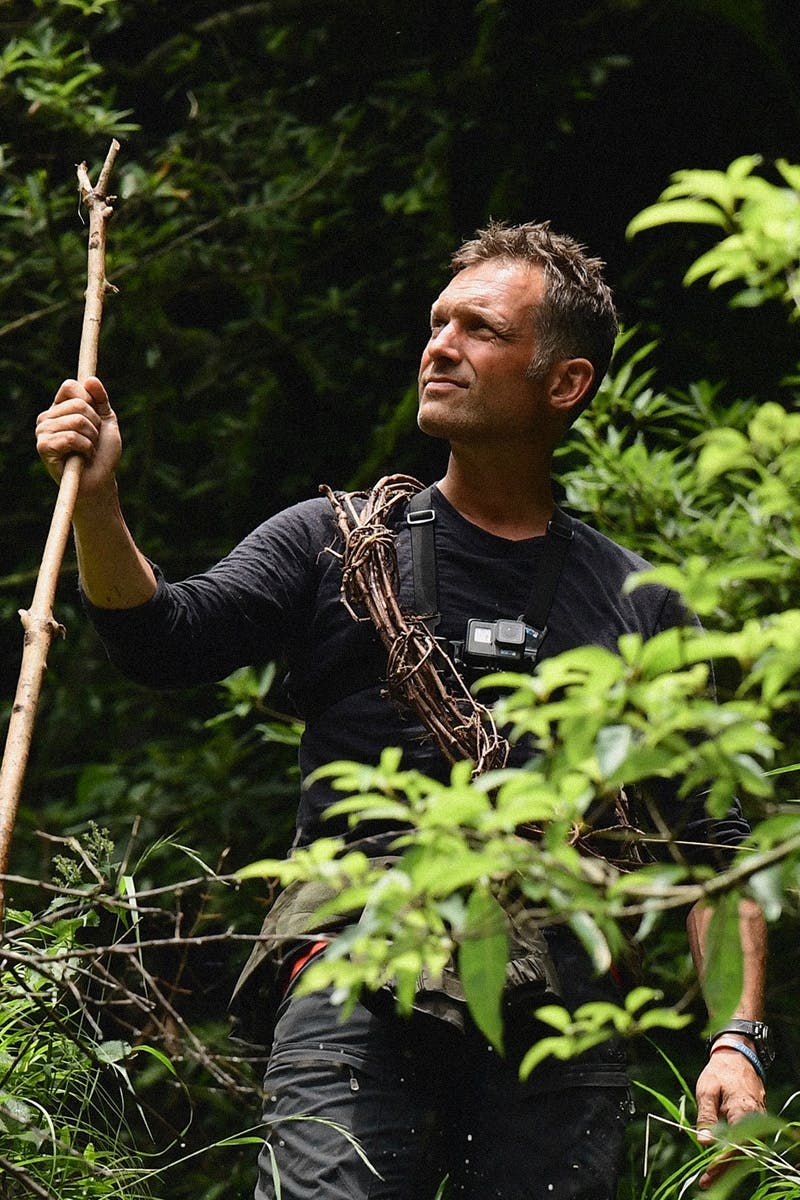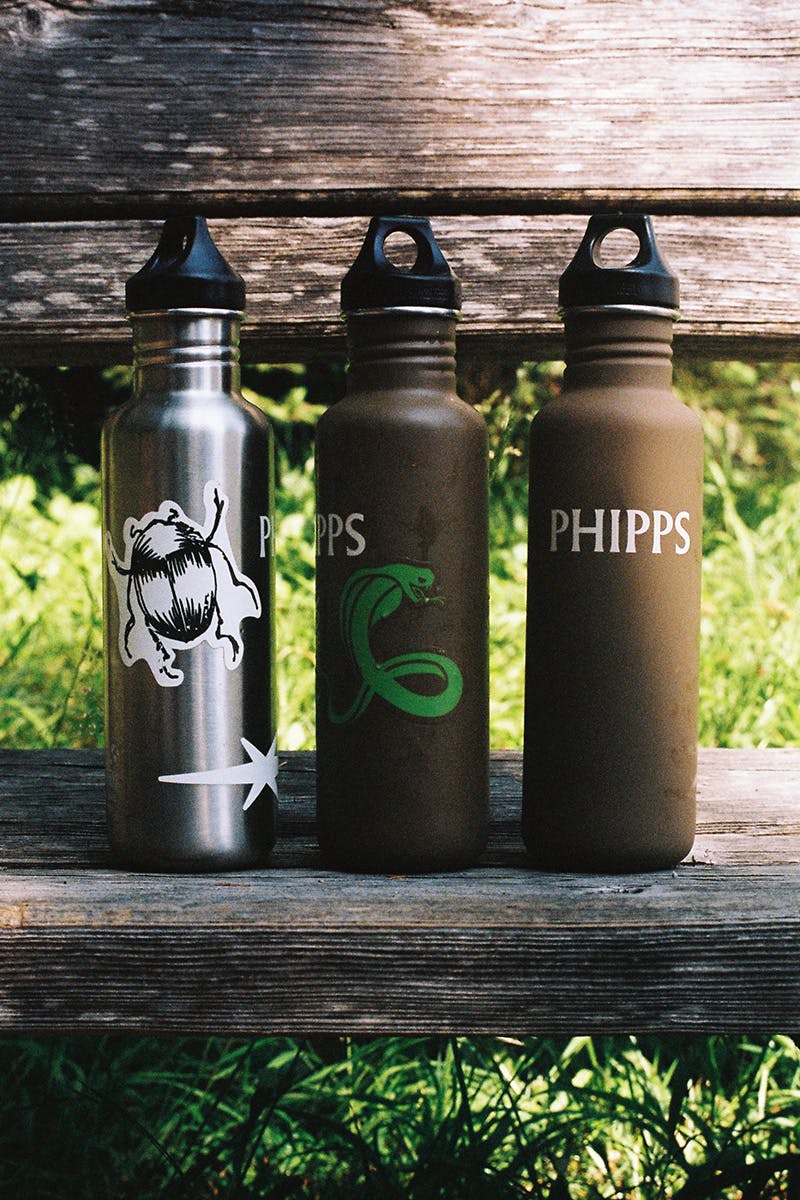 Spencer Phipps: What are the most important things to bring on a hike or camping trip?
John Hudson: That can depend on how remote it is where you're going. In military survival training, we teach our students to prioritize what they need against what will harm them first. As a good general rule for anyone, you must be able to regulate your body temperature with enough of the right clothing. Wet cotton can suck the heat from you, which is good if you're in a super hot place, or really bad if you're somewhere very cold already and you've sweated a lot. After the right clothing, you need a way to let people know if you do get into serious trouble. Then remember that your body will need water before it needs food, and take enough of both. The most important thing to have for normal hiking and camping, though, if you really want to enjoy your trip, is making sure you take plenty of time. Why rush?
What's your favorite gear?
JH: Something I normally have on me when I'm in the countryside is a small Victorinox penknife. It gets used pretty much daily for small tasks, like when I'm setting up a parachute to be an outdoor survival classroom, or just to cut the odd small branch to hang a kettle over a campfire. You really don't need to lug a massive "tree-beater" survival knife around for most trips, save the weight. The one other thing I normally take is my trusty woollen hat. Wool keeps you warm even when it gets wet, which happens a lot in the UK — mine is a light, non-itchy possum one. I've worn it from the -40°C of the High Arctic 24-hour night, to the -30°C cold nights of the Atacama's high-altitude desert.
What's the best advice you've ever received in regards to spending time in nature?
JH: "The more you know, the less you have to carry." If you're trying to make your backpack lighter, here's a good hack. We tend to take lots of comfort things just-in-case. After each trip, list five of those "extras" that you took but didn't use, and then five that you wished you had taken. It won't be long until you have a short list of the things you really need. But always take a first aid kit.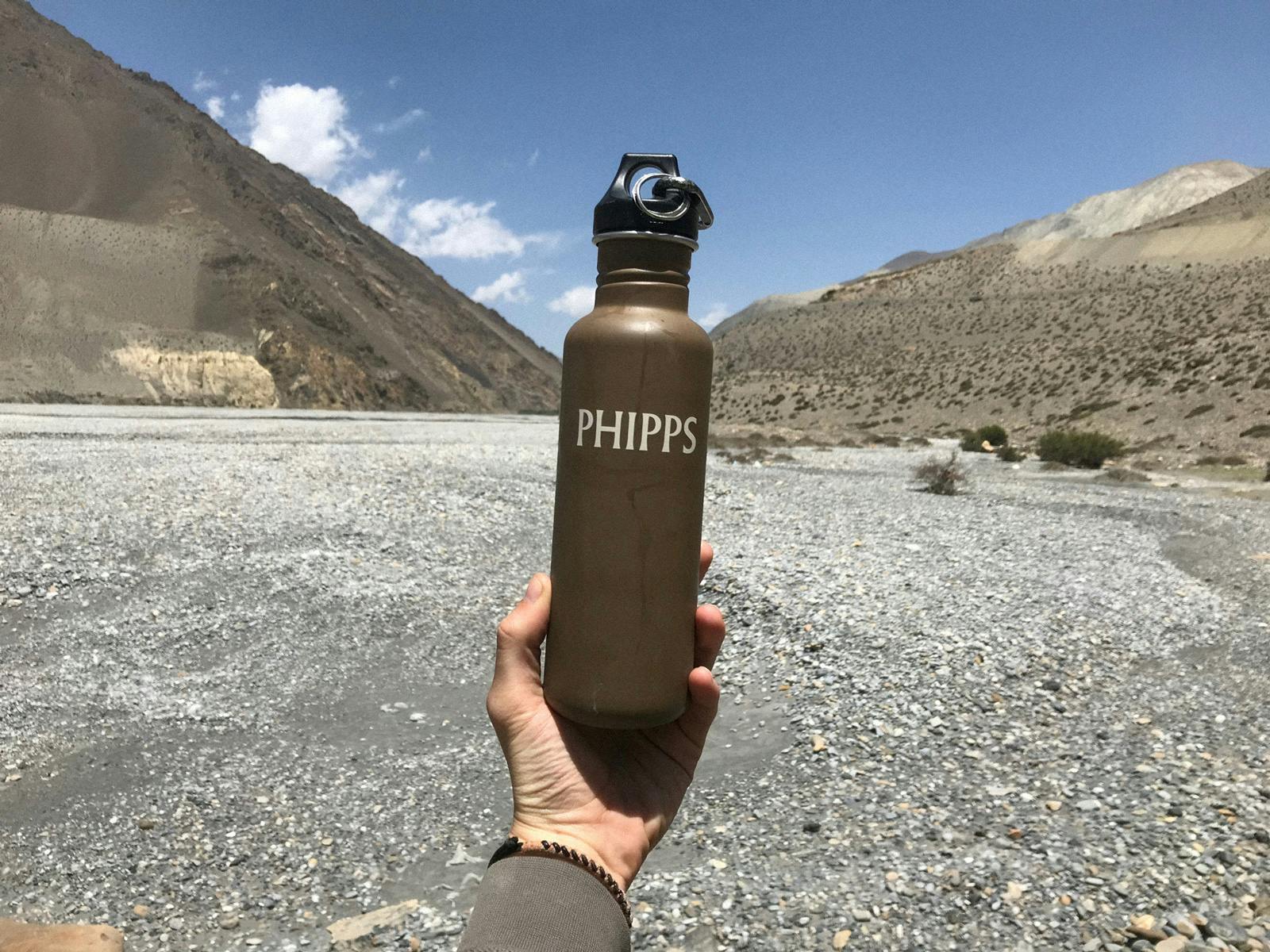 What do you recommend doing if you get lost?
JH: GPS devices are brilliant, but they can let you down if the screen cracks or the batteries run low, so I always take a paper map and a magnetic compass on long trips as my primary nav kit. I learned early in my RAF flying training that we're never lost, but merely "temporarily unaware of our exact position." So firstly, if you ever feel the tingling uncertainty of losing your way when you're out, stop. If I ever get "geographically embarrassed," I can use my compass to take bearings of at least three distant objects like high peaks or distinctive lakes, then I can plot those lines on my map. I will end up with a small bit of the map where the three lines cross as they stretch back from the distant features. I now know that I'm in that small patch where they cross. The more of these bearings I take, the more accurately I work it out. If you're interested in this technique, here's a how-to.
What are the most common problems people face in nature and how can you prepare?
JH: Most problems that we are likely to encounter in the great outdoors aren't total show-stoppers, and getting outside is really good for us, physically and psychologically. In the rare chance of anything more serious happening, one thing I'd always advocate is getting some first aid training before you go, so that if something like a bad cut or a fall happens, you know what to do to help yourself or a loved one.
Most important safety instructions?
JH: Get that first aid training!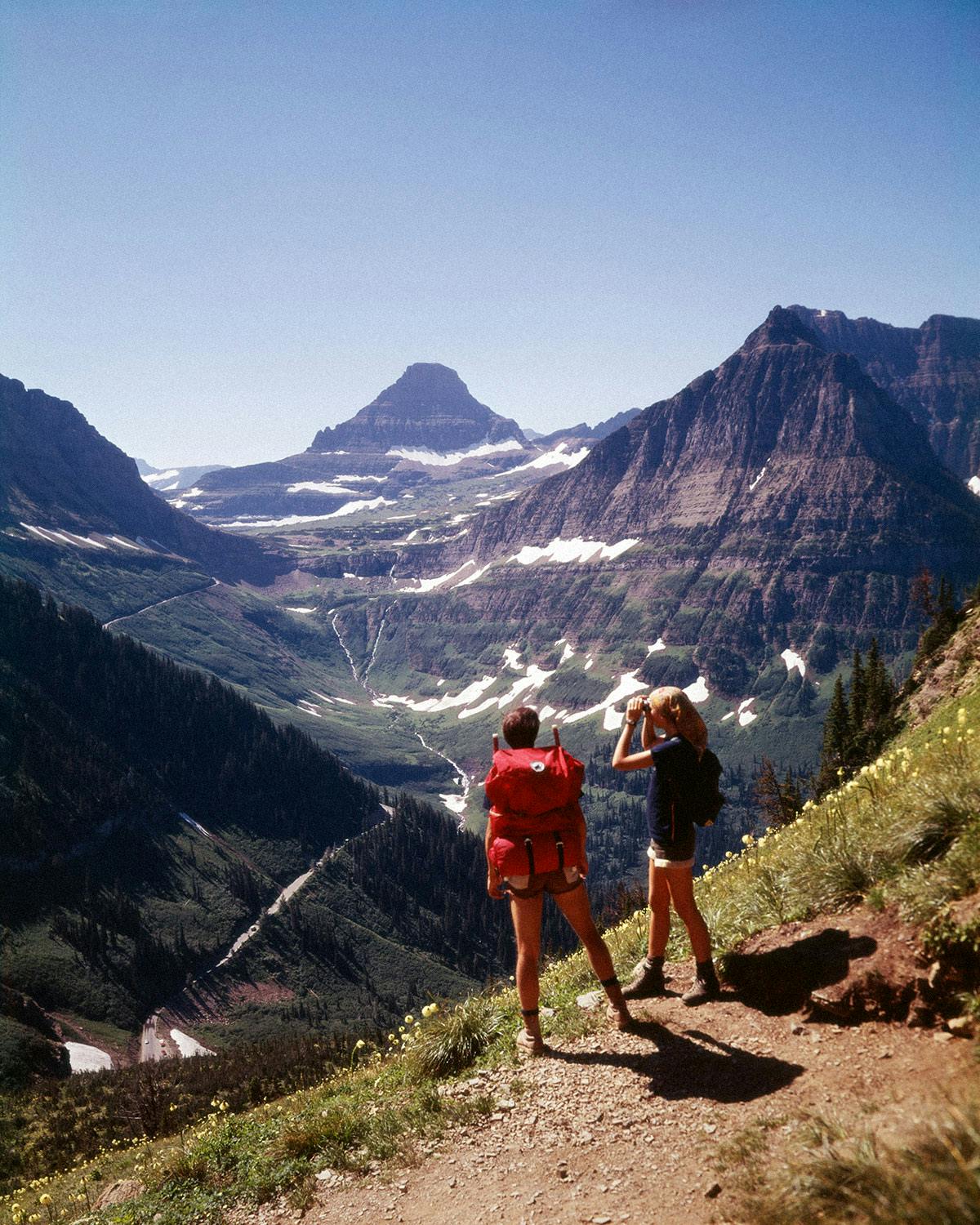 What's your craziest survival story?
JH: Probably the most amazing survival story I know is Juliane Koepcke's. She was only 17 when her airliner exploded over the Amazon rainforest, and she fell two miles to earth, strapped into her seat. She crawled out of the jungle 11 days later. It's an amazing true tale that also has lessons for us all in everyday life; I use her story to start my book "How To Survive."
To end, what's the most beautiful place you've ever been?
JH: I've been really lucky to travel a lot with my work, and South America is a personal favorite. But you really can't beat the view from the beer garden of the Scott Arms above Corfe Castle in the UK.
Are you also "Not In Paris?" Not to worry, you too can join in on the non-gathering with our exclusive set of merch. Shop the collection here.