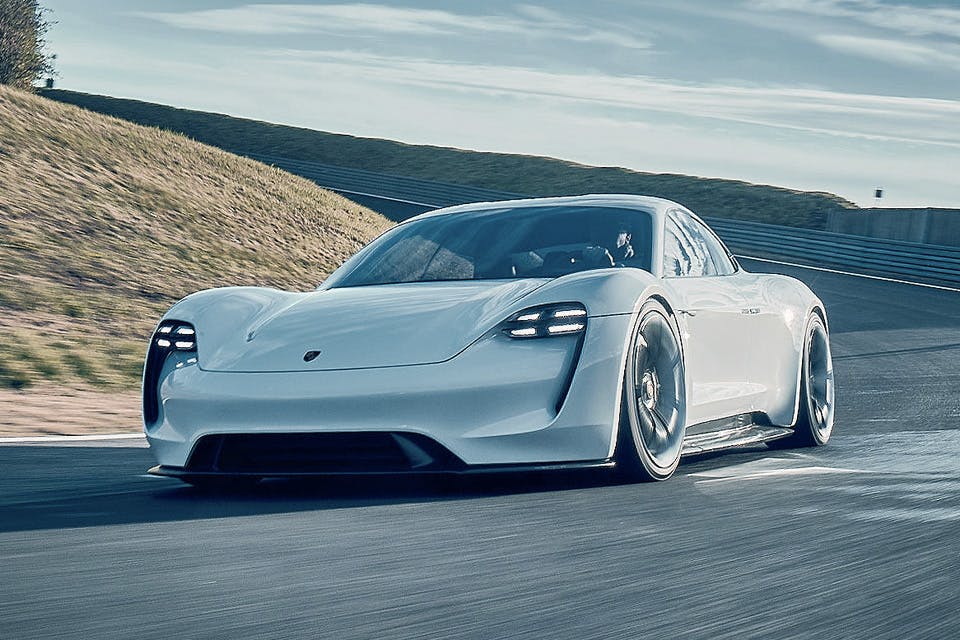 German sports car giant Porsche is striding into the electric vehicle game with a lightning-fast charging station that can give its new Taycan model and other electric cars 250 miles worth of charge in just 15 minutes. The Taycan (earlier known as the Mission E Concept) and charger were first announced in 2015, and are now a step closer to reality after Porsche revealed its sleek new 800-volt chargers this week.
The modular design of these "electric pit stops" means most of the technical elements of the system can be housed well away from the PowerBox unit, which is where you connect your vehicle. The FlexBox system not only makes the units easier to house, no matter the layout of the site they're located, but boasts 95 percent power efficiency and can be adapted to different power requirements in terms of frequency of charge and the charge requirements of different vehicles.
"We have two different variants, the charging park, and the ChargeBox," Porsche Engineering director of high-voltage systems Michael Kiefer explained last month. "The park is designed for locations with more available space in which a very high volume of charges is to be expected, 24 hours a day, seven days a week.
"With a small compact station, however, a charging park is possible in the city as well, for example in a residential area. For all areas with extreme space constraints, there is our second variant, the ChargeBox with an integrated battery. It can be connected to the normal low-voltage grid and enables fast charging in spite of its compact dimensions."
Regarding the Taycan, according to a The Verge the new electric car boasts two electric motors — one at the front and the other at the rear — which collectively provide more than 600 horsepower. Porsche says the car will go 0-62mph in less than 3.5 seconds, with a top speed of more than 155mph. The Taycan is due out next year.
According to an earlier story by Engadget, Porsche is planning a network of 500 charging stations across the US by the end of 2019.
Elsewhere, Apple chief Tim Cook reportedly axed Dr. Dre's bioseries due to orgy and cocaine scenes.