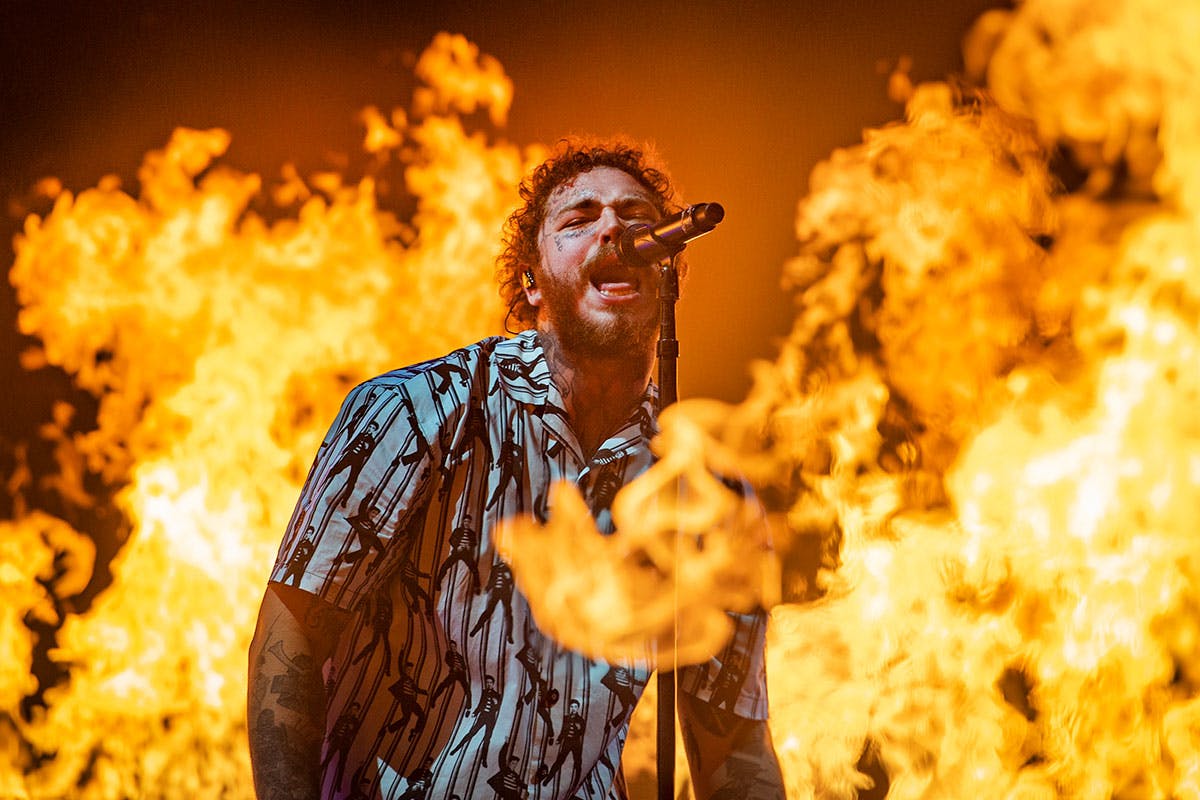 Thanks to some sleuthing over at TMZ, we might finally have our first look at Post Malone's $3 million property that the artist reportedly plans to use as an apocalypse bunker.
Back in 2017, Malone revealed his plans to Rolling Stone, "I'm just buying a place out in the sticks. I'm building it underground. It's going to be fun until the world ends. But whenever the world ends, it's going to be functional."
Posty is said to have bought his luxe end-of-the-world digs last year. The home is based in Northern Utah in a secluded area outside Salt Lake City and reportedly sprawls over a mammoth 6.75 acres of land. From the property, you are privy to views over stunning landscape including mountains, canyons, and city skyline. Take a look around the property below.
Naturally, it's not just the exterior that boats absolutely banging aesthetics, the interior is insane, too. While the rest of us perish, it looks like Posty will be sitting pretty in a five-bed, six-bath, 12,702 square foot mansion that boasts a fire pit, basketball court, wine cellar, home gym, hot tub, recording studio, and 30 bunk beds for his BFFs.
In a recent interview with Variety, the artist reflected on living away from the center of the music scene. "Being in Utah and being away from the grind and from everybody else, and it's just me with my video games and a cold one, that feels good to me."
On this episode of The Dropcast, we are joined by the B.STROY guys, Brick Owens and Duey Catorze, where we discuss the Nike SB x Supreme collabs, our latest New Balance 577 kicks and discuss why Skepta's Nike Shox sneakers are some of the best footwear to release ever since humans discovered how feet work.