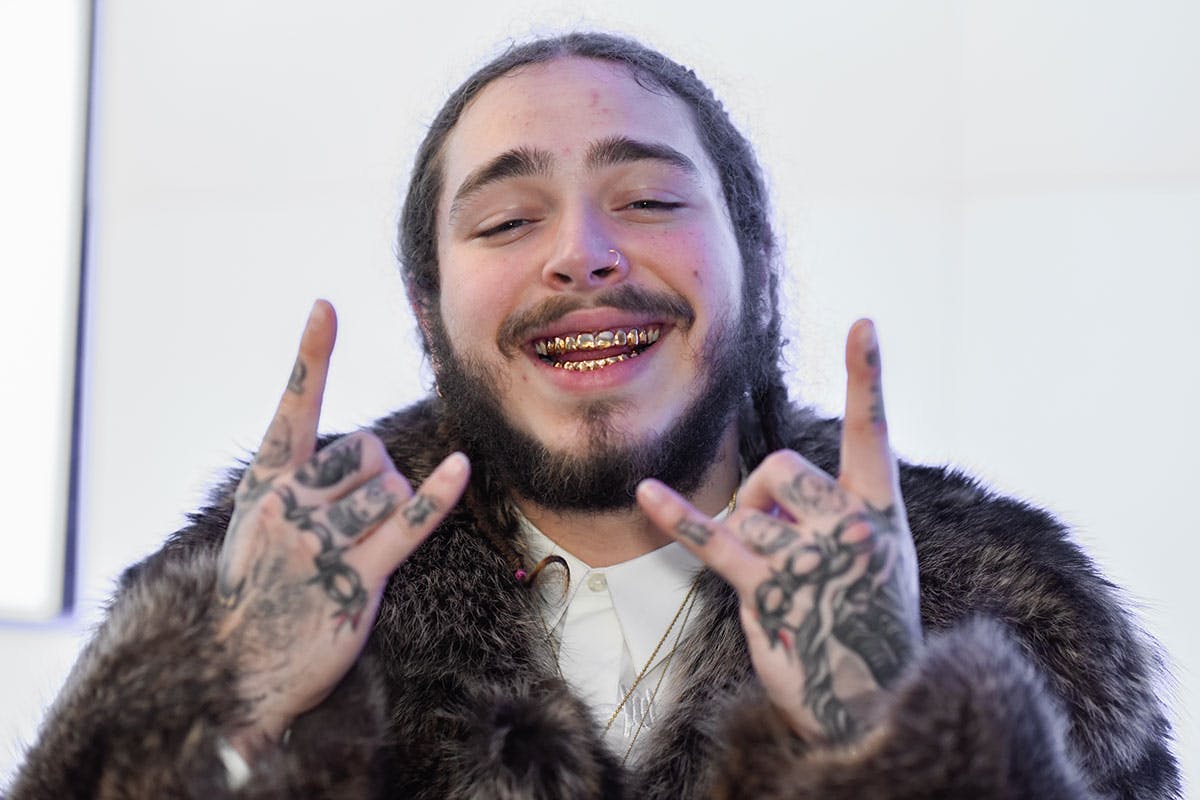 It's been a year since Post Malone's last album Beer Bongs & Bentleys, but it looks like the wait might be over soon. During his recent Cheyenne Frontier Days performance in Wyoming, Posty revealed to fans that he has finished recording his new album.
"I have some pretty fuckin' awesome news," the rapper announced, "And the reason my voice is kinda fucked is because I was in the studio for the last three days and we just finished up the new album, and I think it's gonna be pretty goddamn out of sight."
Post didn't reveal any more information about the project, leaving fans to speculate when we could see the release of this album. The news comes on the heels of Post Malone's recent single "Goodbyes" with Young Thug.
Watch the clip below and stay tuned for more updates regarding Post Malone's forthcoming album.