After getting a first look at the all-new Thunder Desert for women, PUMA returns with the men's drop. The women's models saw the chunky sneaker reimagined in a color palette inspired by the desert at dusk, and came in two colorways: natural vachetta-cream tan and smoke green-silver green.
The men's versions, in contrast, come in black and white, which are striking in their simplicity. While it's easy to dismiss black and white as boring, these are anything but. The white colorway is actually a combination of bright white, gray violet, and white.
The sneakers also feature leather, mesh, and suede overlays, which add textural richness and visual interest.
"The Desert color drop is definitely inspired by a high summer feeling," Heiko Desens, creative director of PUMA Sportstyle, tells us over email.

"The exotic leather embossing is referencing some beautiful creatures of the desert. For the more timeless consumer, the tonal black or white will be a great choice," adds Desens.
The Thunder isn't PUMA's first time designing a chunky sneaker, but rather a continuation of a silhouette that was inspired by the PUMA x McQueen collab as well as '90s running sneakers.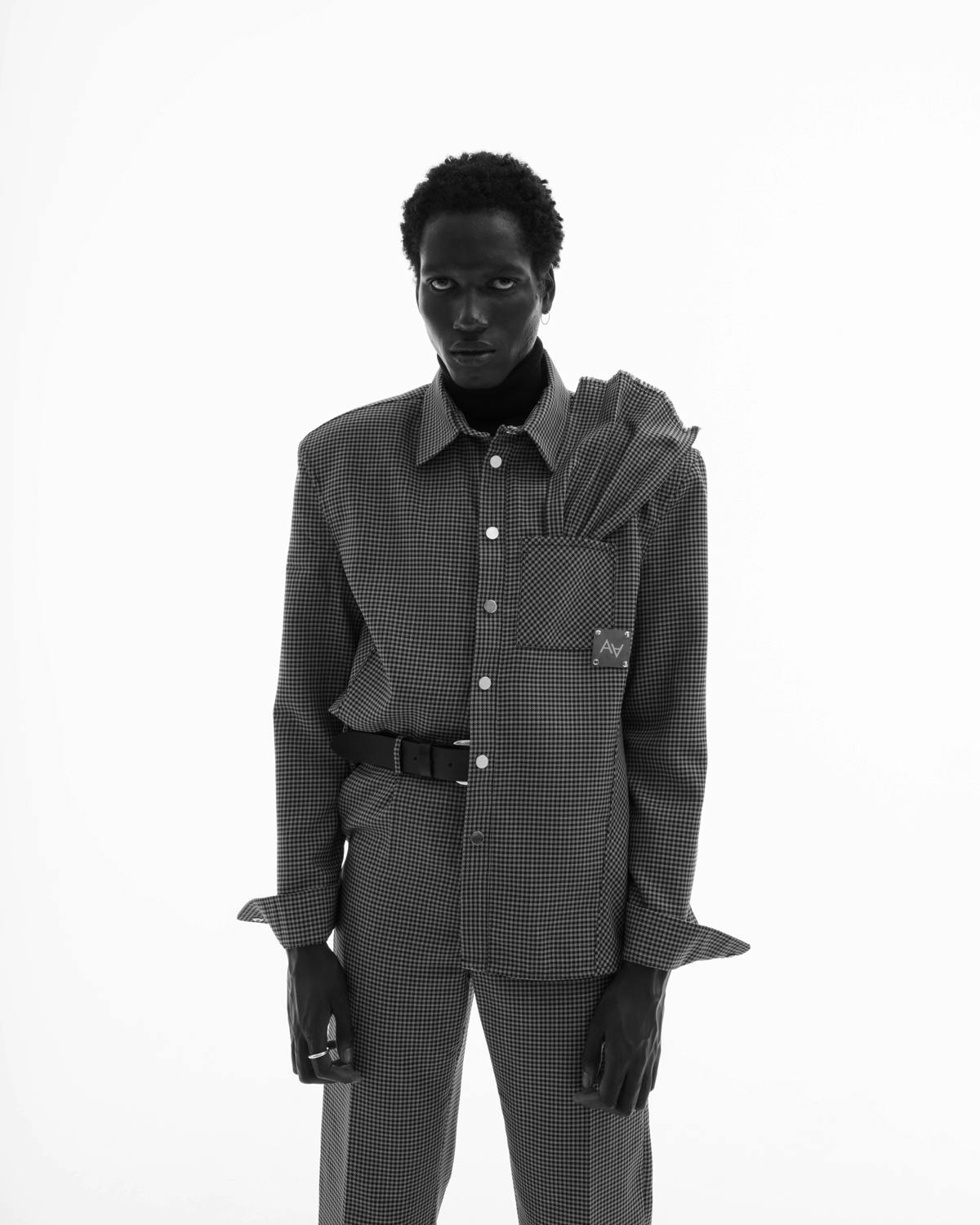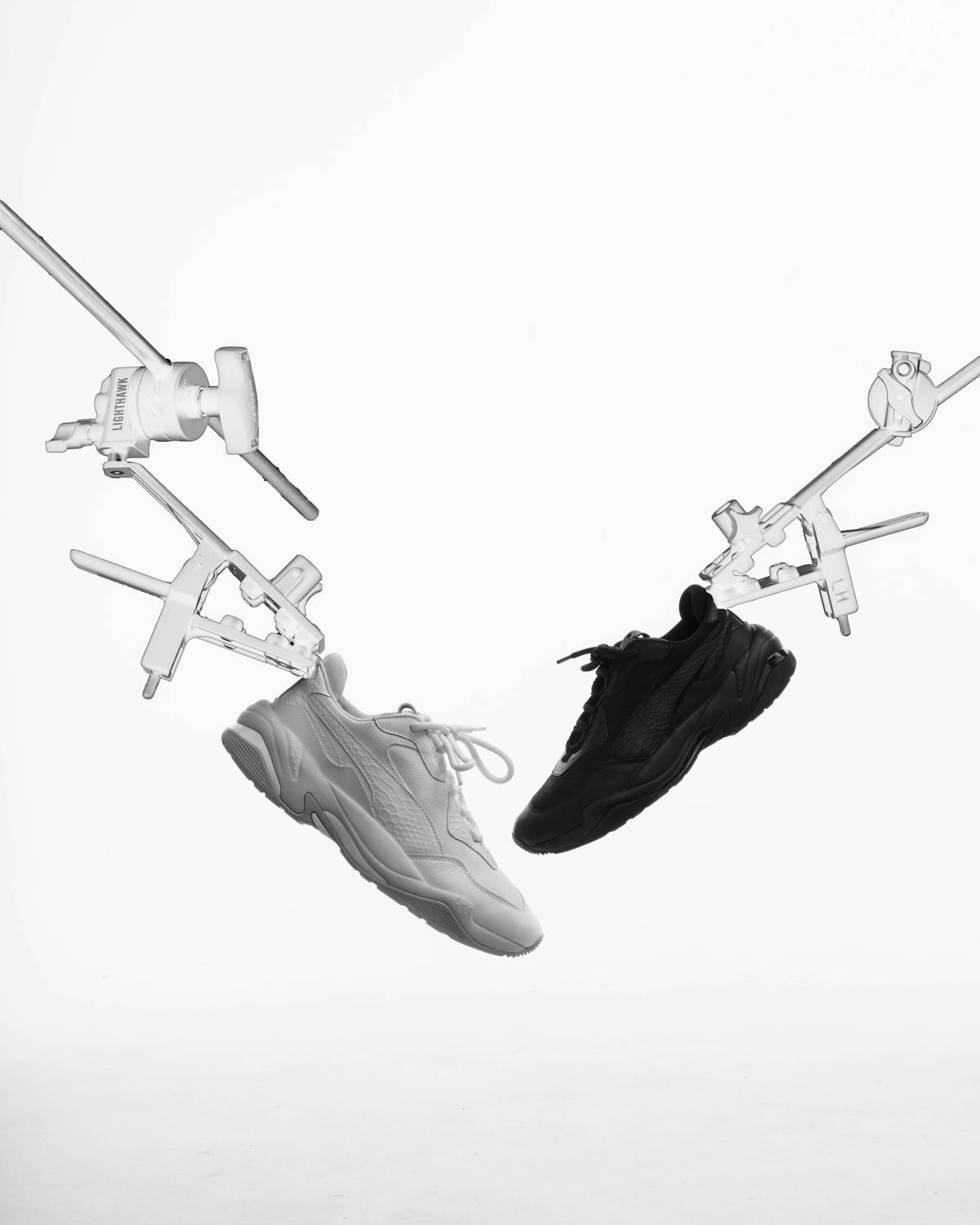 "Our Sportstyle design team wanted to create a totally new bulky sneaker with references from our past, but in this case from not so long ago," says Desens.
The Thunder range from PUMA comes at a time when chunky sneakers are omnipresent. We were curious why its team felt like the silhouette is having a moment in fashion right now, so, naturally, we asked.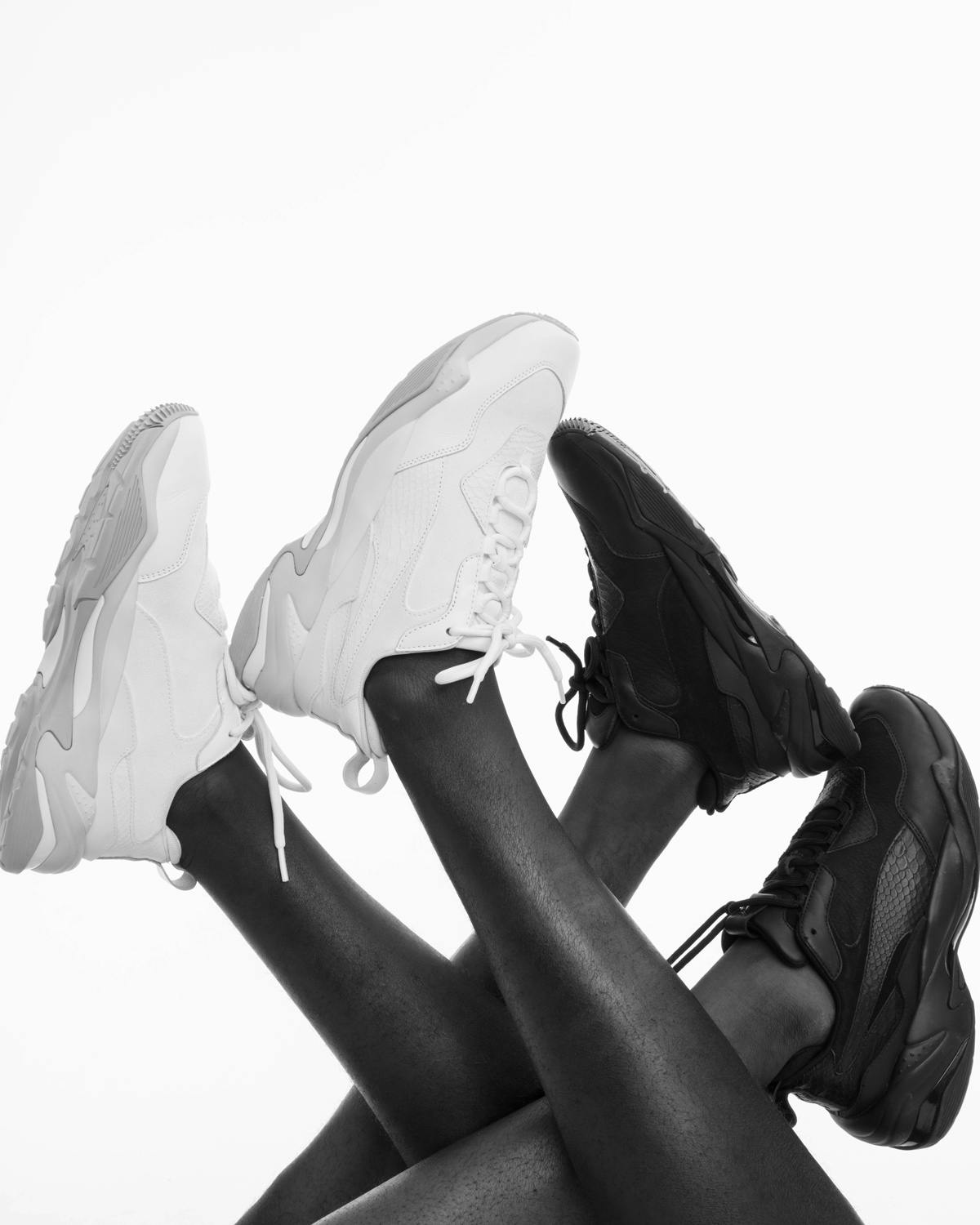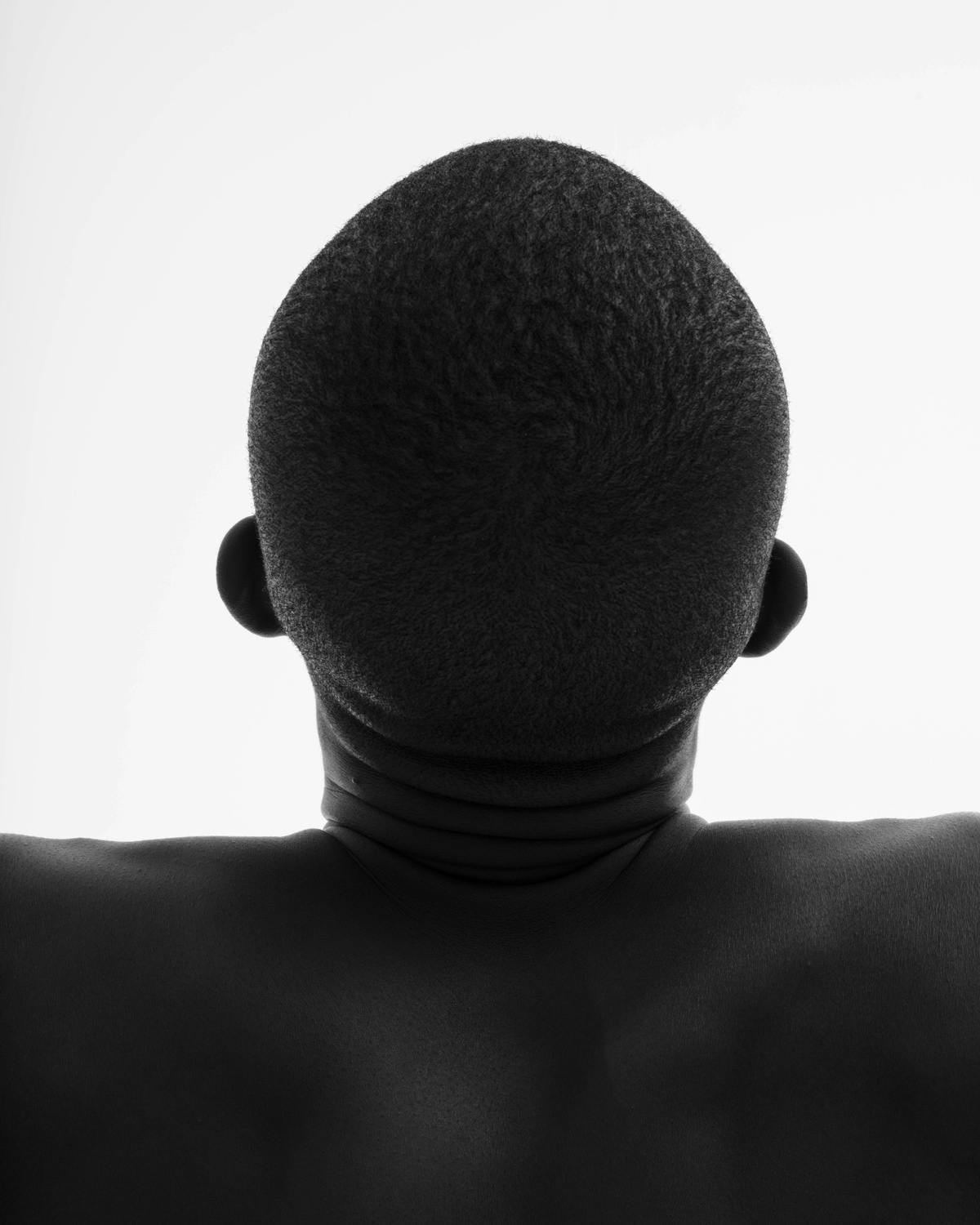 "A lot of design opinion leaders are born in the '90s and for them the bulky trend is something new and exciting. They were too young when it originated," explains Desens. "Bulky outsoles or materials as well as functional styles are having a strong comeback in the recent seasons."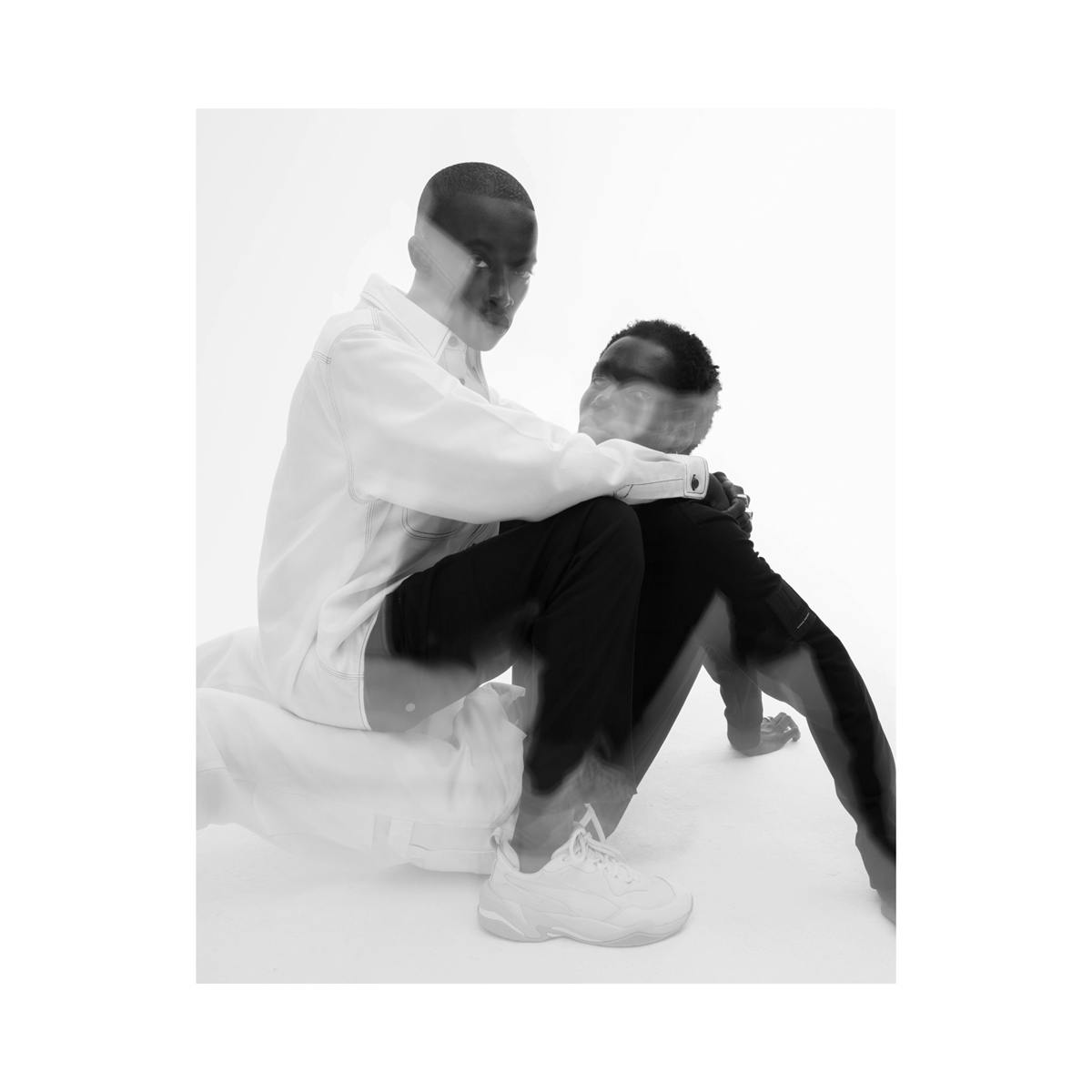 The Thunder Desert for men drops worldwide August 9th on PUMA.com, in PUMA stores, and in select sneaker boutiques.