Love is patient. Love is kind. Love is also serious business (see: the multi-billion dollar wedding industry). But in PZWorld Weddings, the bridal catalog conceived by art director and designer PZ Opassuksatit, love is weird. Like much of PZ's work, it's at turns absurd, bizarre, bonkers, and ironic.
Flip through the catalog's pages and you'll find a ceramic double toilet called "Share My Whole Life With You Chair," a chair cover that doubles as a wedding dress, an onion ring (to make your loved one cry, presumably), and a necktie with "single" on one side and "taken" on the other (like switching your Facebook relationship status, but IRL).
The majority of these objects aren't real — though some, like the "Amazing Compressed Ring Box T-shirt" by Doublet, actually made it into production — but they're nevertheless emblematic of PZ's one-of-a-kind perspective and absurdist sense of humor, which have led to the artist working with some of fashion's biggest names, including a stint as visual designer for VETEMENTS. There's the love-themed capsule collection she designed for Helmut Lang, installations at Dover Street Market, and most recently, art direction for the LVMH Grand Prize-winning label, Doublet. Last year's sold-out PZWorld Weddings — a partnership between her Paris-based "experimental laboratory" PZtoday and IDEA Books — reads like a who's who in fashion, and features contributions from Doublet's Masayuki Ino, Colette's Sarah Andelman, Alastair McKimm, and Virgil Abloh.
PZ credits her Thai upbringing with nurturing her sense of humor and distinctive, oddball style, and an aesthetic that pulls from a collage of media and references, including karaoke videos, late-night infomercials, post-Internet culture, and "people on the street." "I was a total weirdo," she says. "Growing up in Thailand, I loved how it was okay to be nonsensical in serious situations. I love to make people laugh and smile. Why not bring more love, joy, and laughter in fashion?"
To keep those post-Valentine's Day vibes going, Highsnobiety caught up with PZ to talk about the recurring motif of love in her work, her accidental career as an artist, and working as VETEMENTS' visual designer.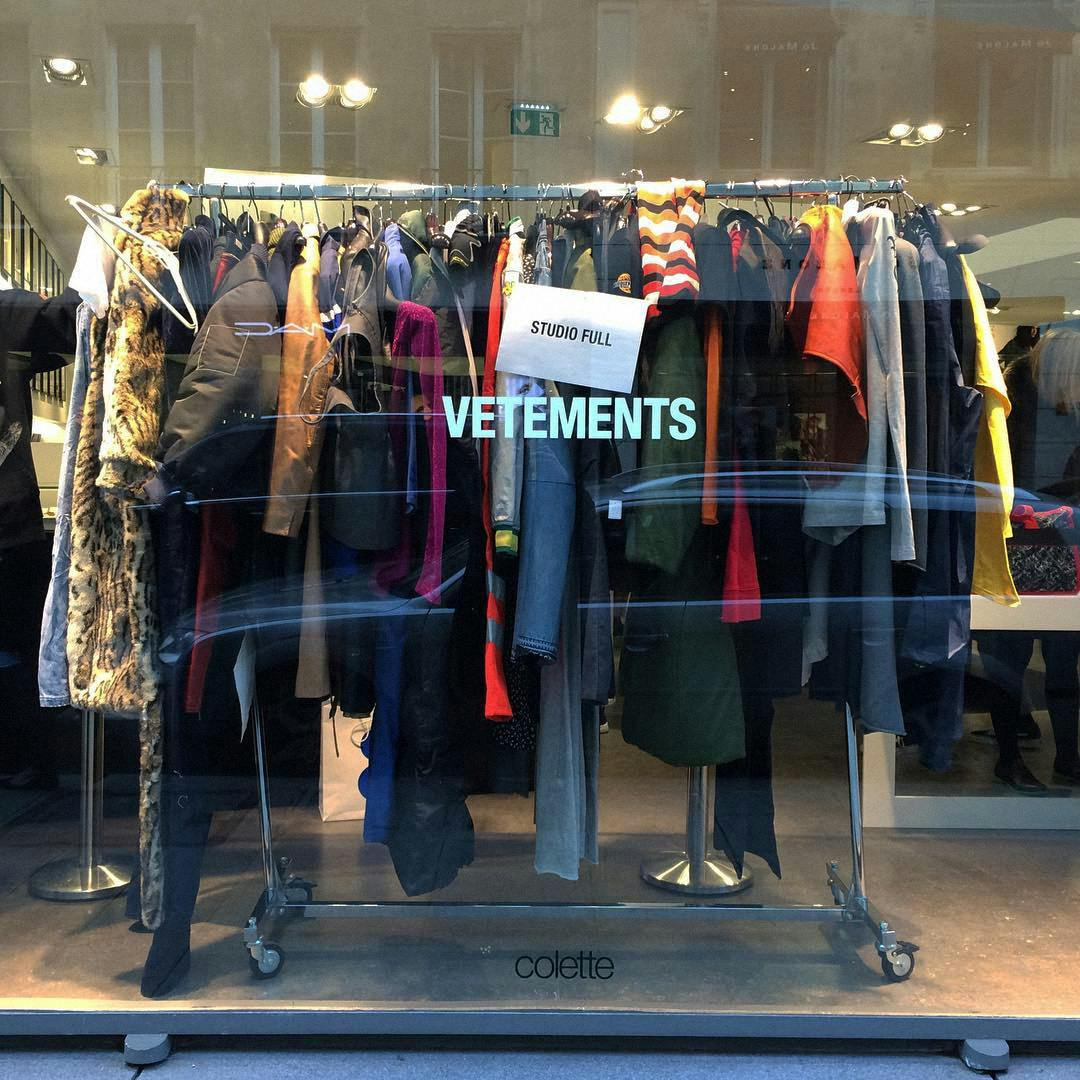 What was school like for you?
I was a total weirdo and not popular in school. I definitely wouldn't have been in Regina George's gang. But I was one to watch and full of surprises. I love being Thai. I grew up with a Thai smile on my face, with Thai "randomness," and I love how Thai people can be totally nonsensical in serious situations. Weirdly, though, I never felt like I fit right in there. It's like I was in a 23-year relationship but still asking myself, "Is this the one?" So I moved to Paris, where my heart whispered, "That's the one" in just a week of being there. But I don't see why I can't always be best friends with my ex, you know?
How do you think your background informs your work? I love to make people laugh and smile. This gives me my "real orgasm" [laughs]. I'm from a creative background. My grandfather was an architect, my father is an architect, my sister is an architect, my brother is a musician, and my mom is just a funny woman by nature. I really had a great time growing up. My parents let me dream it and do it!
When did you know you wanted to become an artist? Was there a moment when you realized you were one?
I never considered myself an artist. I studied fashion design and worked in fashion design. Later, I changed to art direction and image, graphic, and spatial design. But I still love to design objects, build small objects and big objects, tell stories, and be happy. But really, I think a lot of people didn't know what I was actually doing, so they started to define me as an "artist." But, to be honest, I can be anything. I can be your bitch.
Okay, you clearly have a great sense of humor. You also have an affinity for the bizarre and the ironic in your work. Where do you think this comes from? Positive thinking. Even if it's irony, it always comes from a good place.
You're an artist, but you work largely in fashion. You've worked with VETEMENTS, Dover Street Market, and Helmut Lang, and most recently, Doublet. How did those relationships begin?
I joined VETEMENTS right after I finished at IFM [Institut Français de la Mode]. That was in 2015, a year after I moved to Paris. I worked there for almost three years. We were a small family. I was the first and really the only image and visual designer there back then, so it was a really great time. I worked on tons of new things I didn't even know I would love: visual design, graphic design, book design, installations, events, invitations, small goods, and anything related to visual identity. It was like three years of a Ph.D. for me. I learned so much from my bosses and great team and met a lot of amazing people and friends for life. I'm starting to sound like I'm in a job interview [laughs].
After doing a number of projects with IDEA, Angela from IDEA asked me about doing my own book next. This was right after I finished at VETEMENTS. So voilà! I created my own book PZWorld and the PZtoday company. Then I worked with Ava Nirui on a Keanu Reeves fanzine, and right after that she involved me with Helmut Lang. That's how the first collaboration with Helmut Lang happened and there will soon be a second one!
I have also had support from the Dover Street Market team and from friends touring the PZWorld installations around the world. I've met so many new people, one of them was [designer Masayuki Ino] at Doublet. And now there are more things to come! It's very organic for me. Every time I meet new people, new friends, see things more and do things more, it always brings something else next. I've been super lucky to meet amazing, supportive people.
What do you love most about working in fashion?
It's like getting to work on a theatre stage with a live audience. I like something you can touch.
I'd like to ask more about your work with VETEMENTS, a brand that has always proposed a very different idea of beauty and had a strong visual identity. How much of its aesthetic did you share when you started working with them?
It was like having a carte blanche for me at VETEMENTS in terms of visual identity. I really had full freedom to propose and develop my own visions and what I loved with Demna and the team. Being surrounded by people with similar vibes, who believed in the brand, and working with friends in a great team environment was just such a productive atmosphere. We were like a little family in Paris, always there to push each other in the best way.
You were responsible for the art direction at Paris Fashion Week's most appetizing show, which was Doublet. How did you start working with the brand and its designer, Masayuki Ino?
I met Ino-san for the first time at DSM Ginza, at an open house. It was like finding your long lost brother, but with a different mother tongue. The funny thing was discovering we both wanted to be comedians when we were young. The first project we did together was the "Compressed Diamond Ring T-shirt," which is part of my PZWorld Weddings book. I had the idea of my ideal wedding ring, so I asked him if he could help me produce my dream. And voila, it was a yes! So after that, we worked on other projects together, like store designs and the first Doublet fashion show in Paris. To be honest, I love working with the Doublet team; you can feel it's only good-hearted and hard-working people.
The idea of "love" factors heavily in your work, from a capsule you created with Helmut Lang, to your book PZWorld Weddings, and an installation at Dover Street Market. What's your particular fascination with love?
Love is such a joyful word. Why not bring joy and laugh more in fashion?
Generally speaking, how do you think our generation is doing when it comes to love and relationships?
I never have relationships [laughs].
Interestingly enough, you've said that you'd very much like to get married. Which part of marriage or weddings appeals to you most, and why?
Making a list of people to invite that you have to cut down, real human emotion, cake, wedding decorations, sleepless couples. But mostly, the happy moments and smiles on everyone's faces.
Speaking of marriage, your book PZWorld Weddings proposes wild and wacky wedding solutions for people on a budget. What are your favorite items from that book?
I need everything from the book. But first, I need a date.
We'll get to that soon. One thing I noticed in photos of everyone who visited your PZWorld Weddings installation at Dover Street Market is that they're either laughing or have smiles on their faces. They look like they're kids again for a moment, and it's fantastic. How did this installation come about and what did you hope to achieve with it?
So cute of you to notice. It started with a very basic thought: What do I love from weddings? But make it "PZ." A wedding cake dress? Cheesy proposal pizza boxes? The idea was to bring back the simple things you know, but with acid.
The sense I get from your work and your personality is one of overwhelming optimism. You believe in "I do" and "happily ever after." I'm also thinking about your "Make the World a Better Place" booklet for Novembre Magazine. How do you maintain this positivity despite what's happening in the world?
The purpose of my work is not to be optimistic or anything. I just tell the story I'm interested in and want to discuss, or even just to educate myself. But I speak it in my own way — less serious. Just like talking to friends while hanging out on a Sunday afternoon.