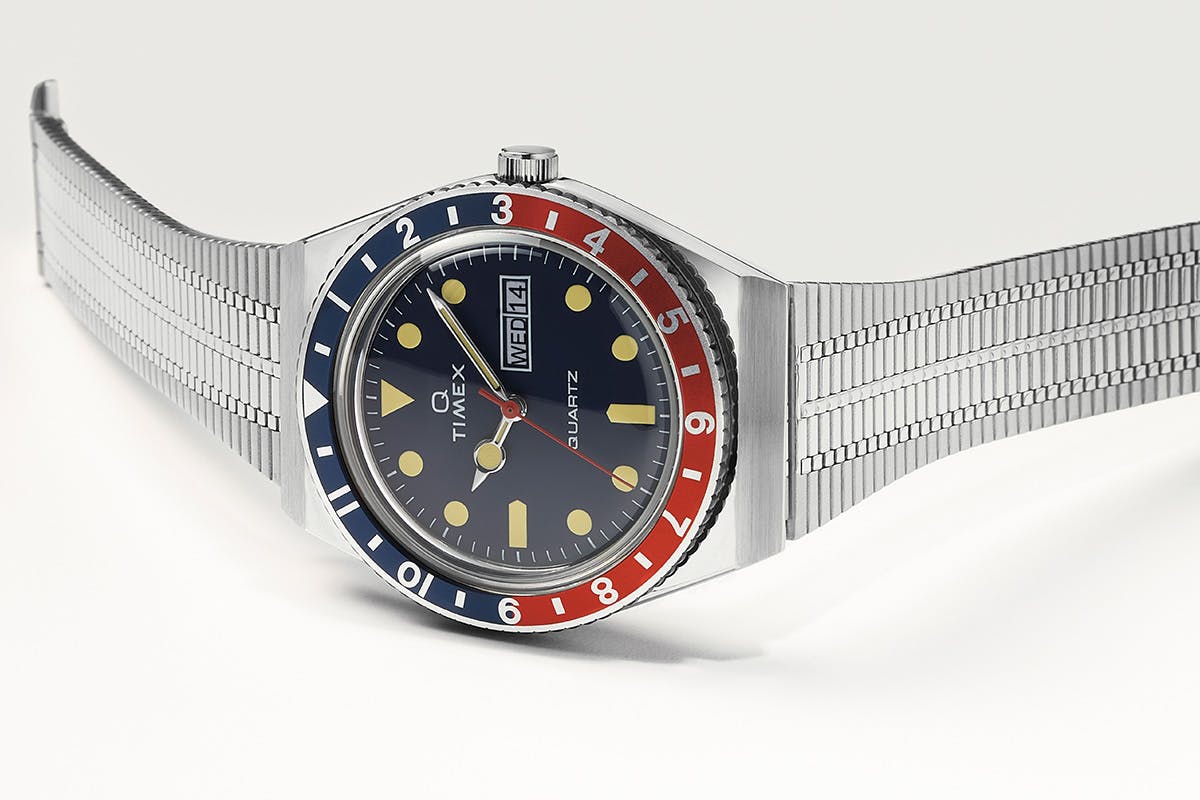 When Timex first released its original diver-inspired Q Timex watch in 1979, the horological world was in the midst of a technological upheaval. Quartz movements were sweeping the industry throughout the '70s, and by the end of the decade it had begun to outpace mechanical watches, causing traditional Swiss watchmakers to panic.
Although the Q Timex wasn't the brand's first quartz timepiece, it was a style that introduced quartz to a new generation of watch enthusiasts and its unique design details came to define an era of watchmaking.
Now, four decades after its initial launch, the watch returns as the Q Timex Reissue, and Timex spared no expense in recreating every OG detail. From the period correct woven stainless steel bracelet, to the squared-off beveled case, to its iconic 'Pepsi' color scheme and functional battery hatch, the Q Timex Reissue is a masterclass in affordable elegance.
Priced at an approachable $179, it's a bargain when it comes to a well-built, diving-inspired watch that punches above its weight class compared with similarly styled pieces. For younger guys just getting into their first real timepiece, why not start with a tried-and-true classic that won't break the bank?
Look for the Q Timex Reissue available now at timex.com, because the first release sold out in less than 24 hours.