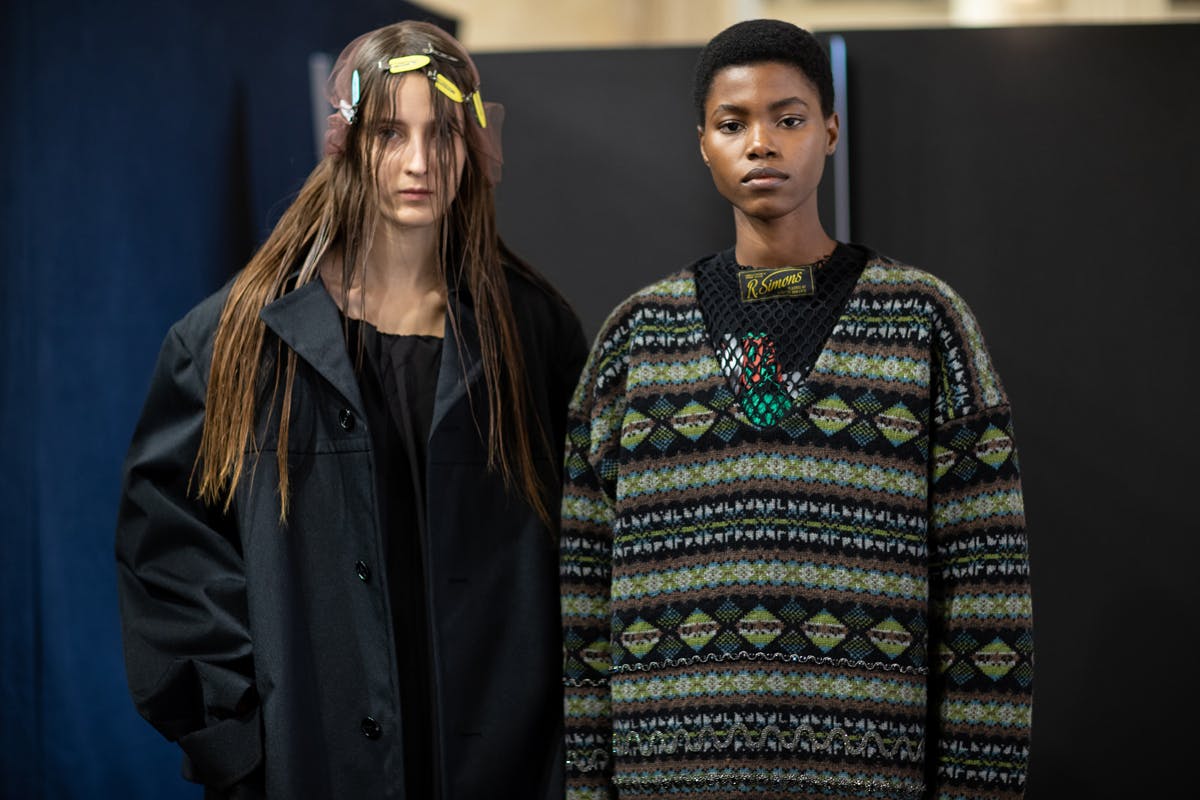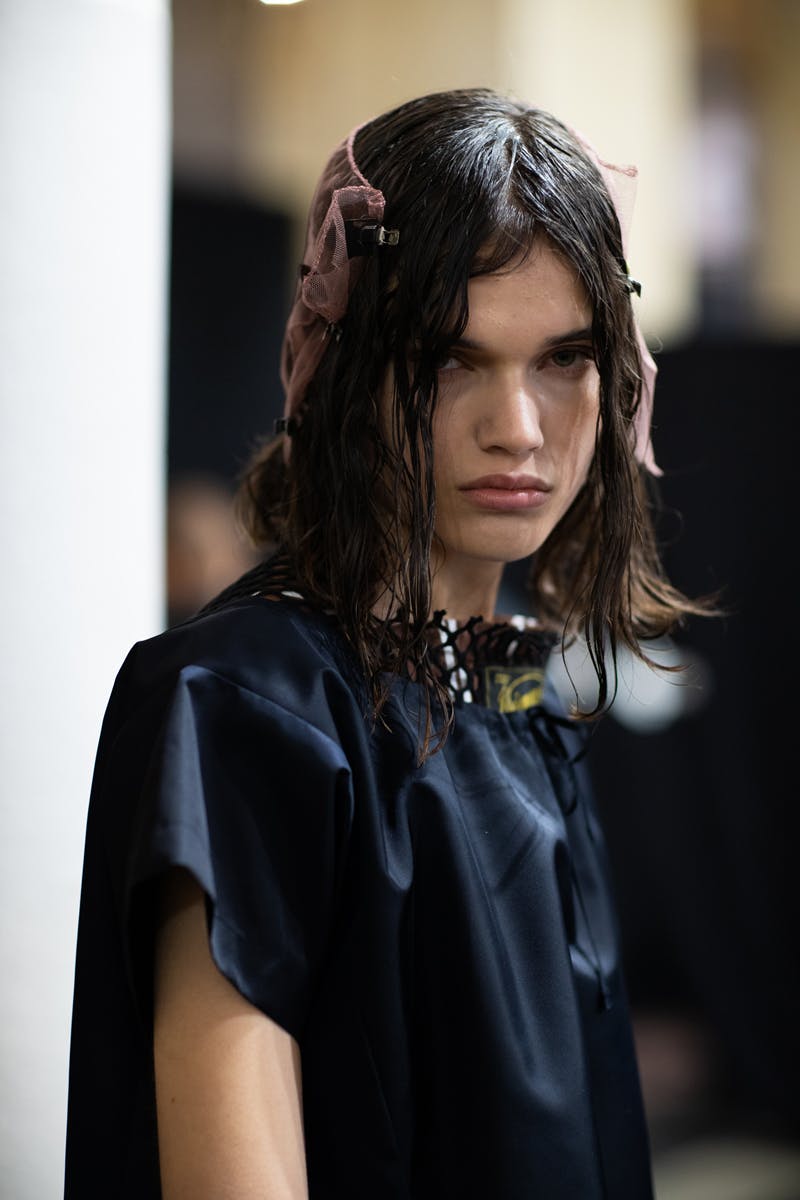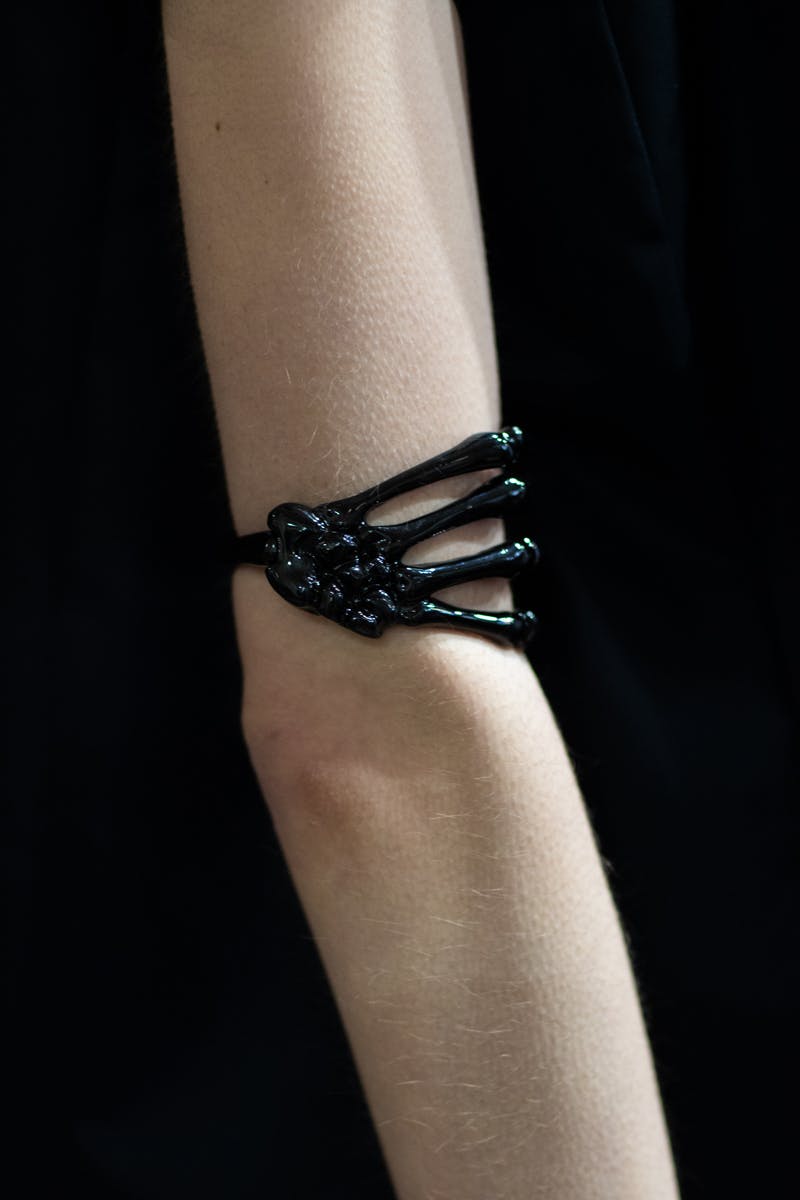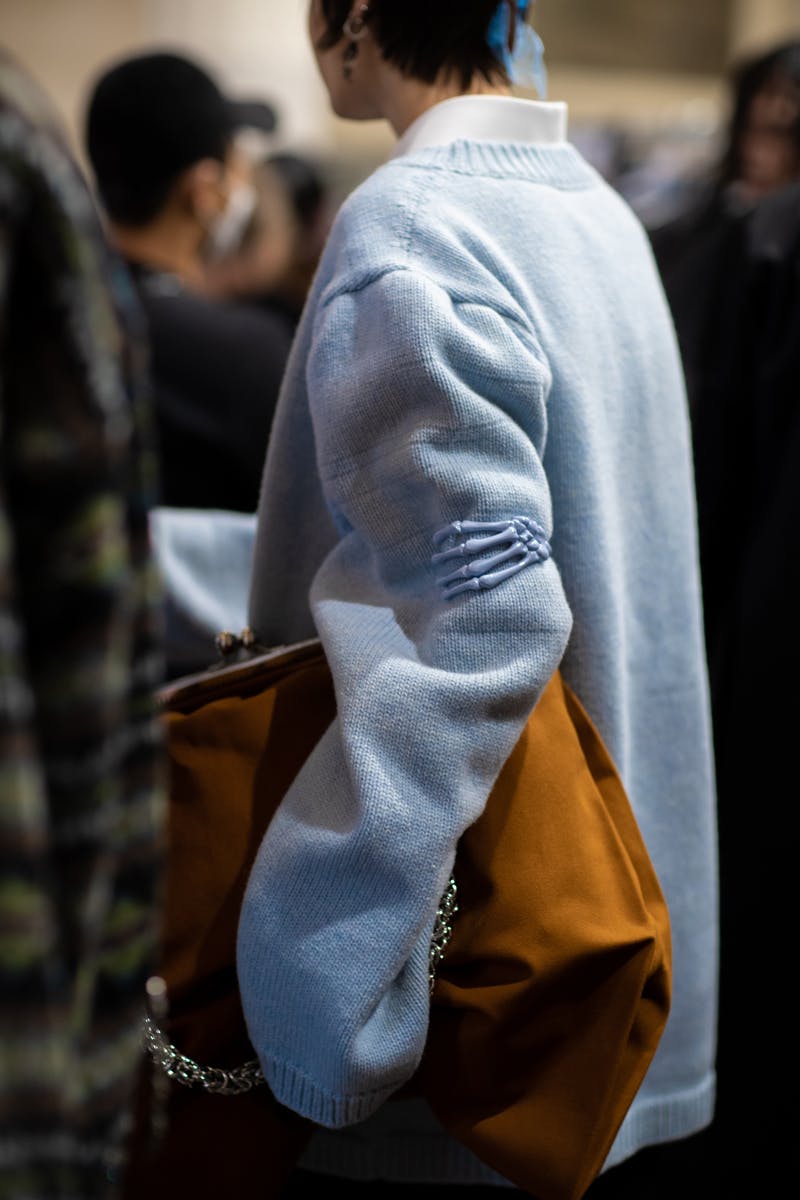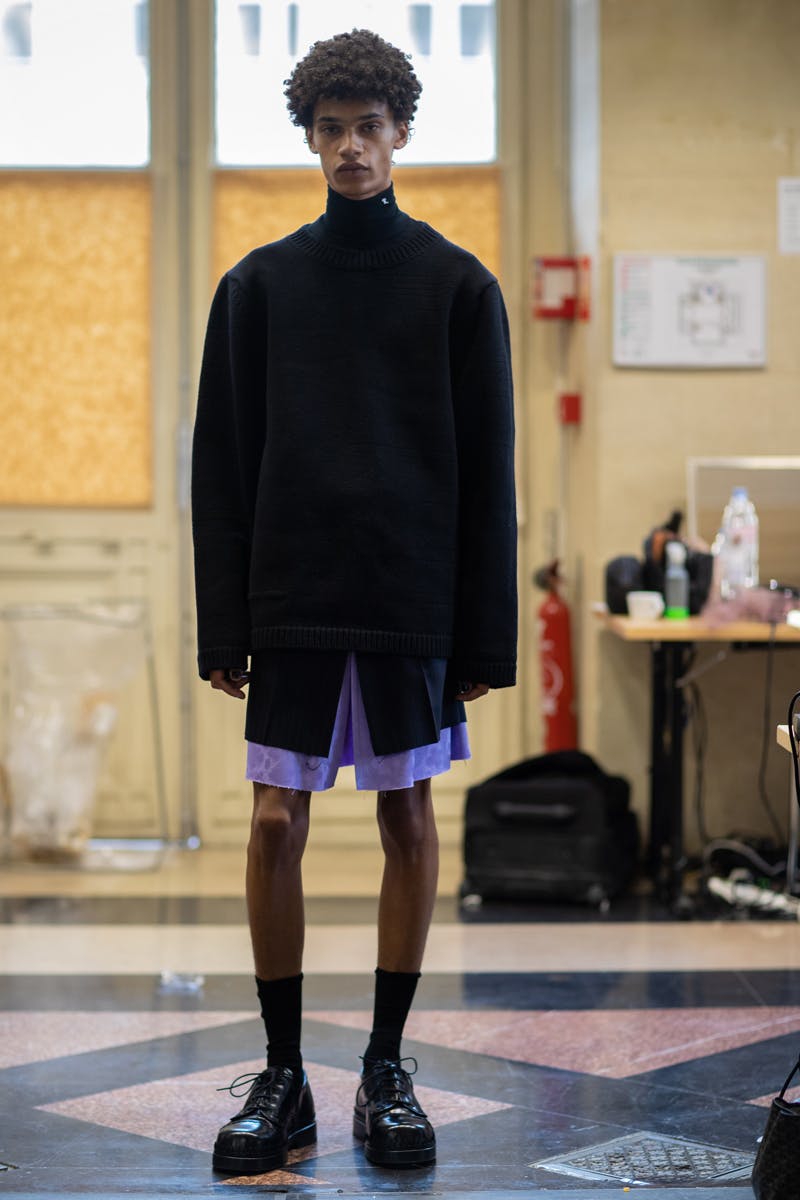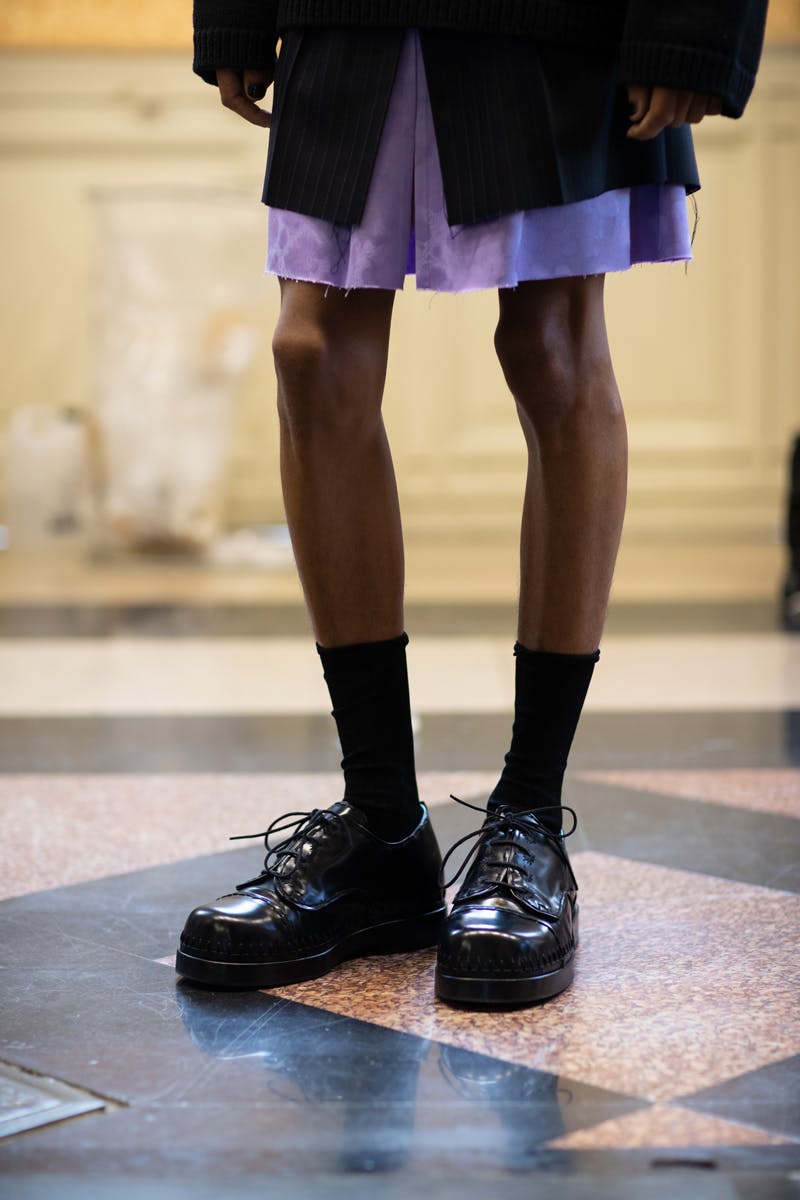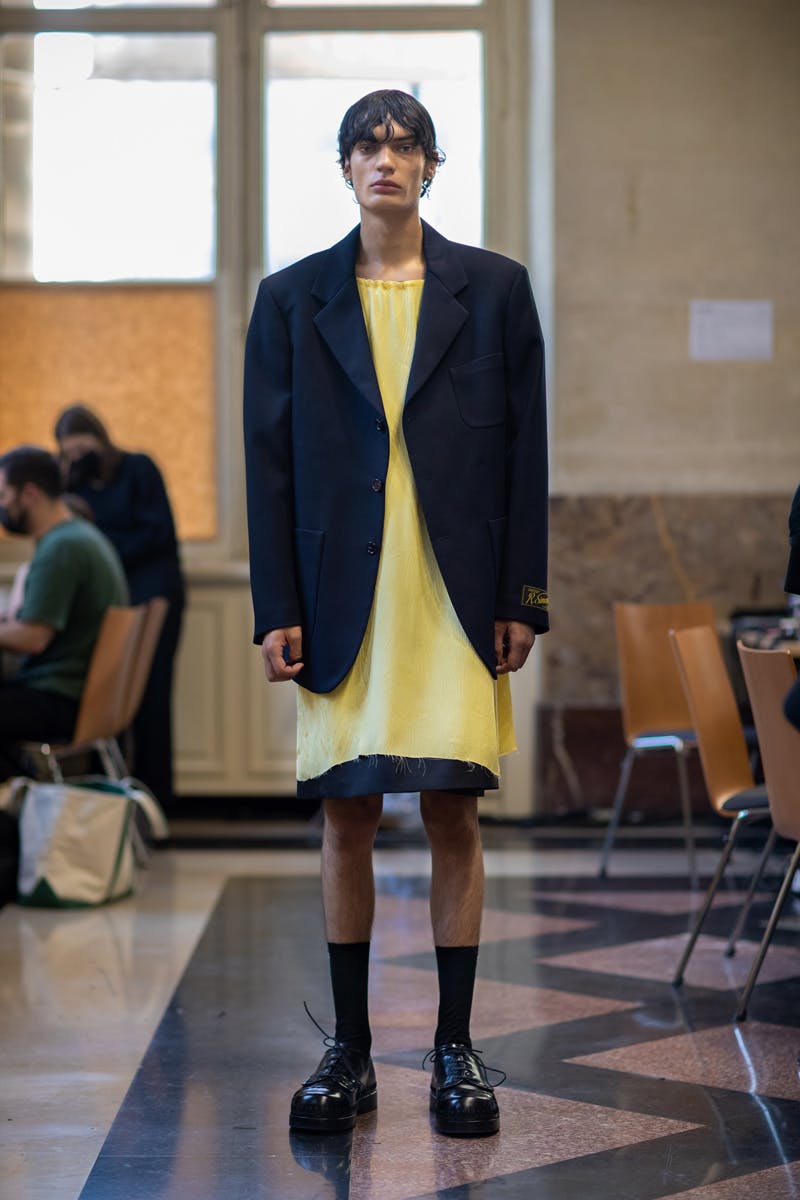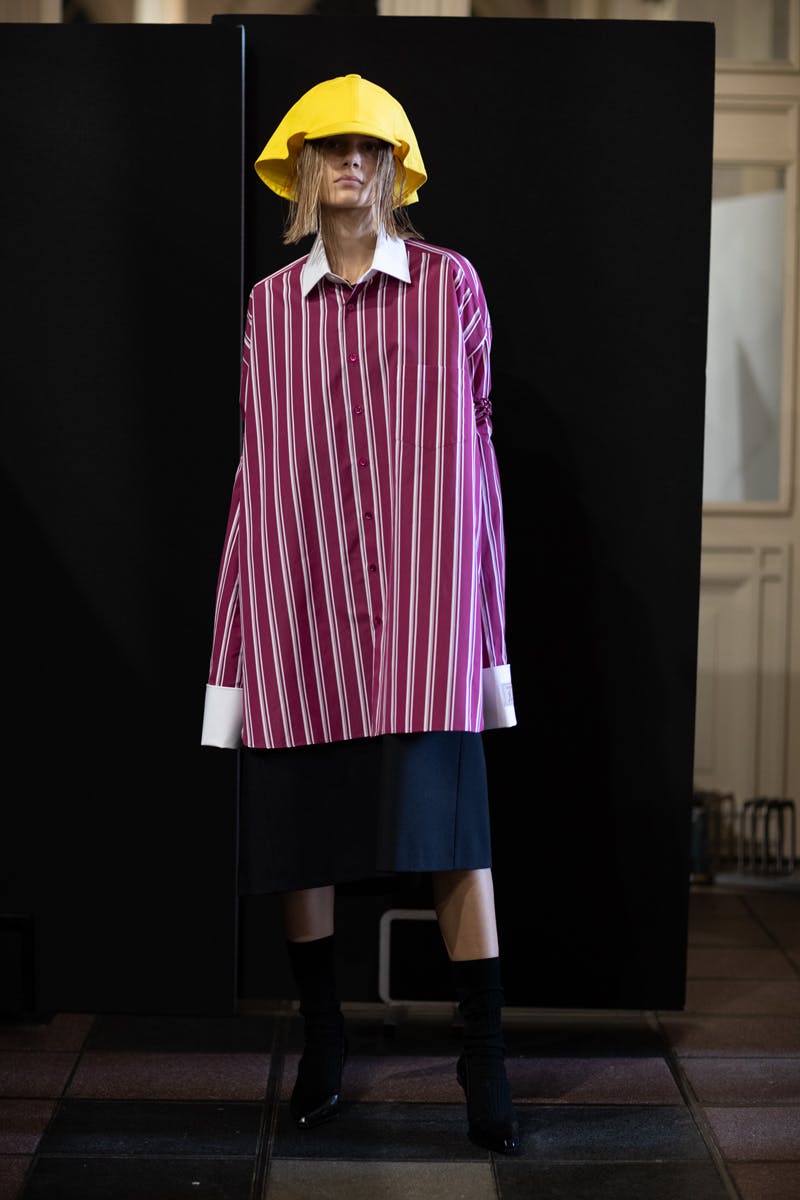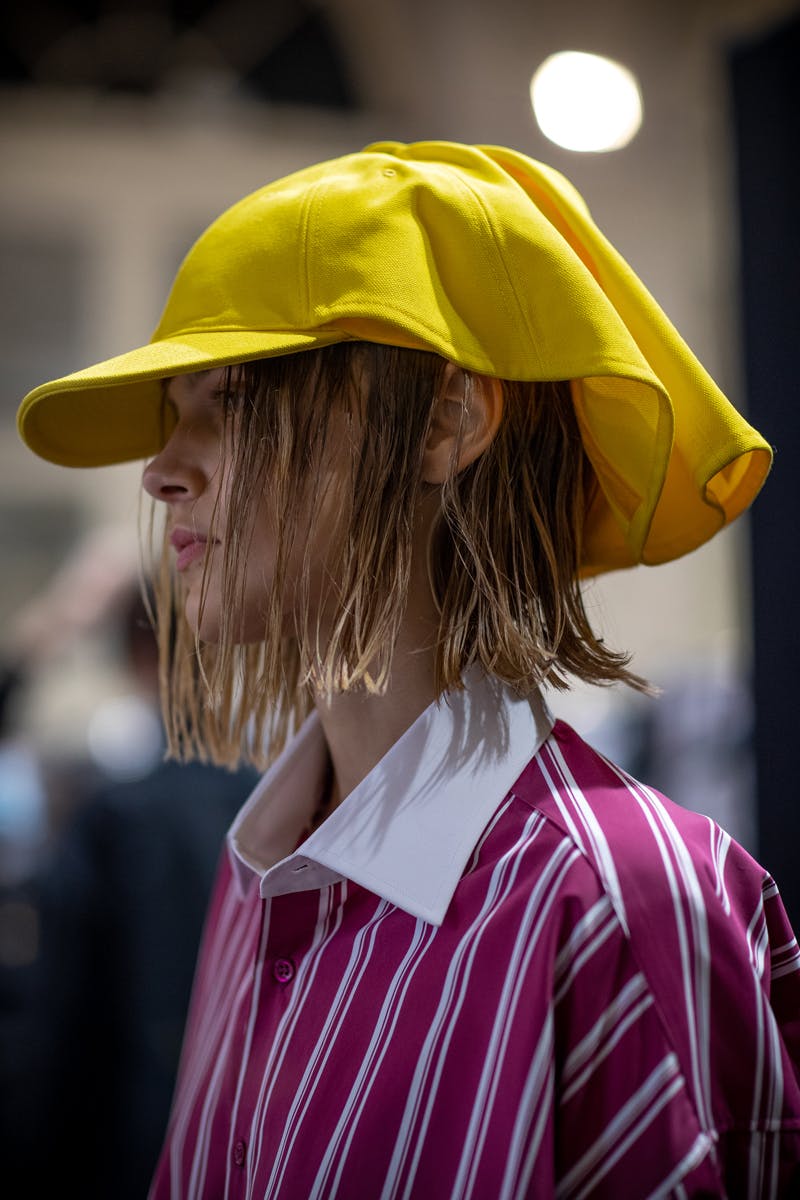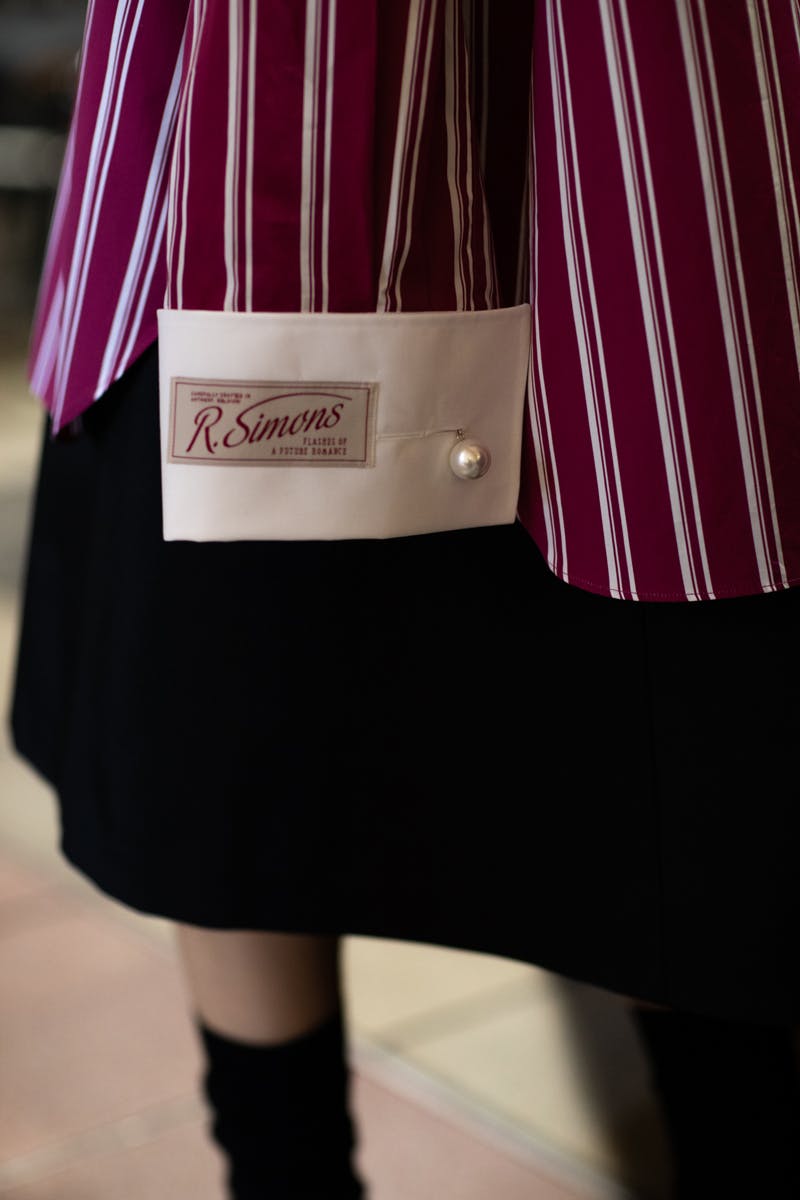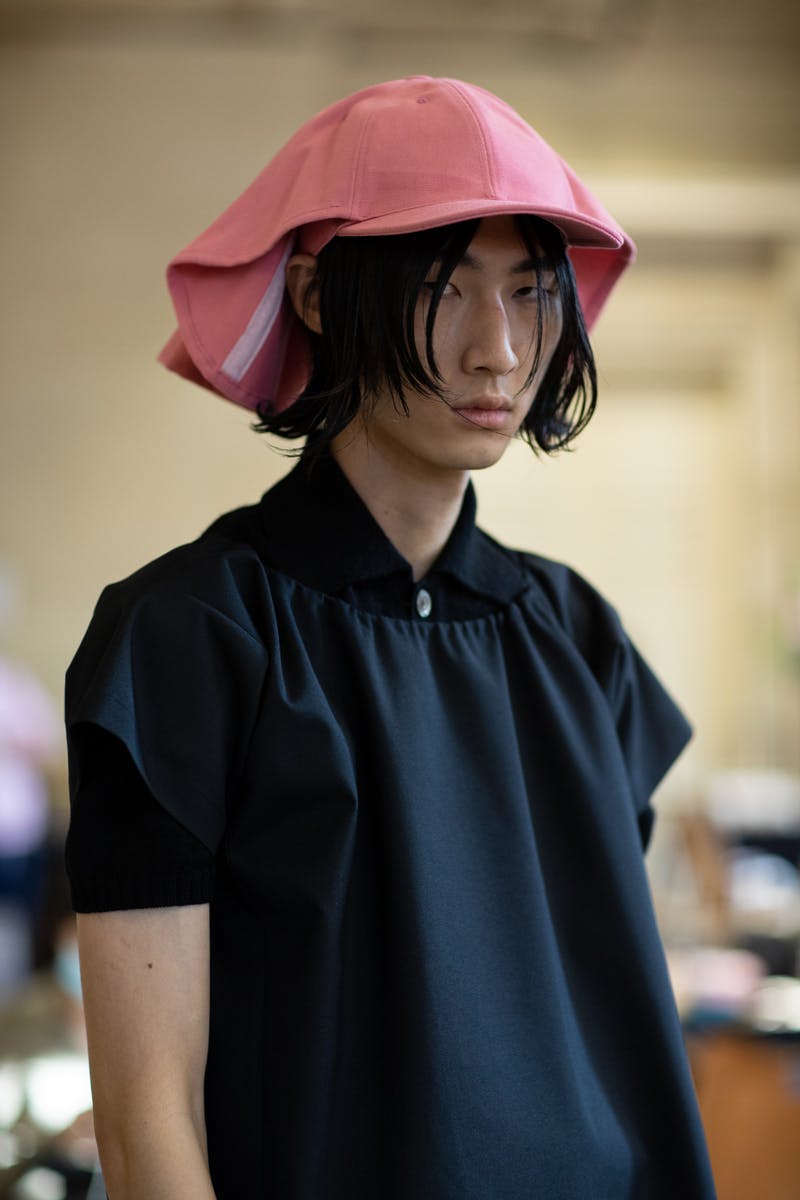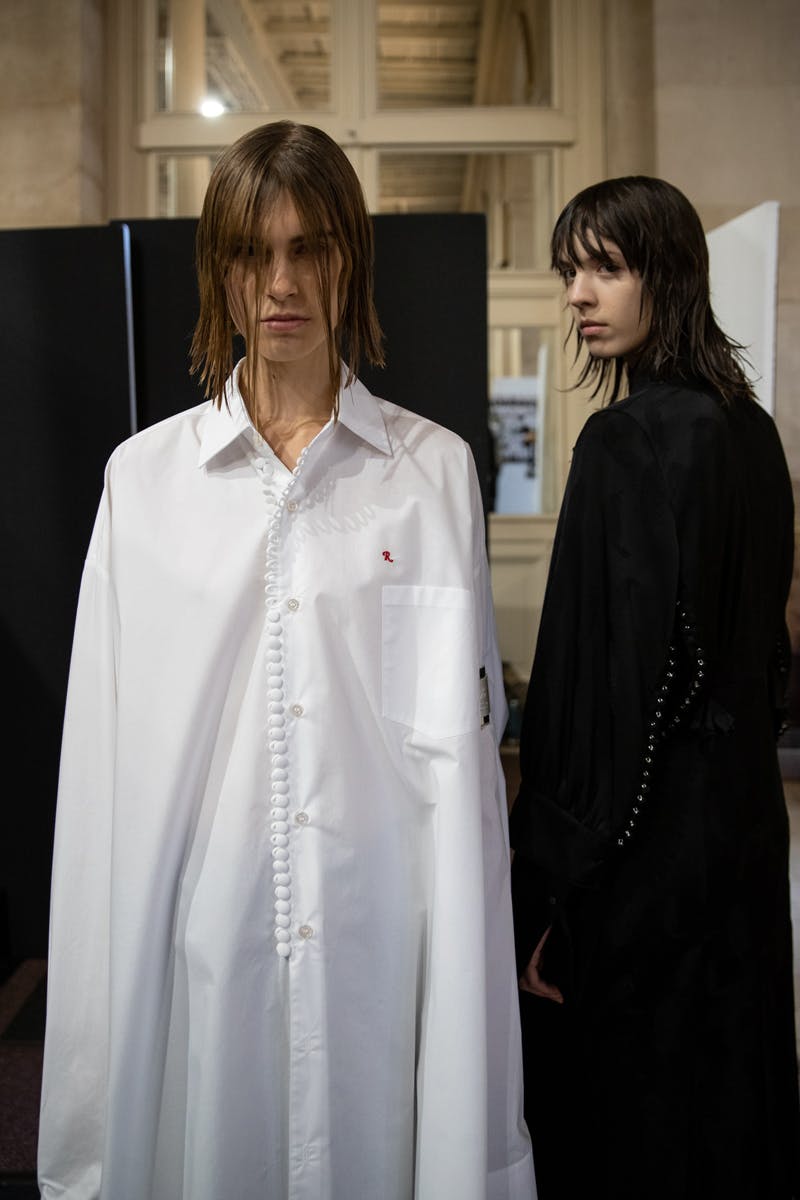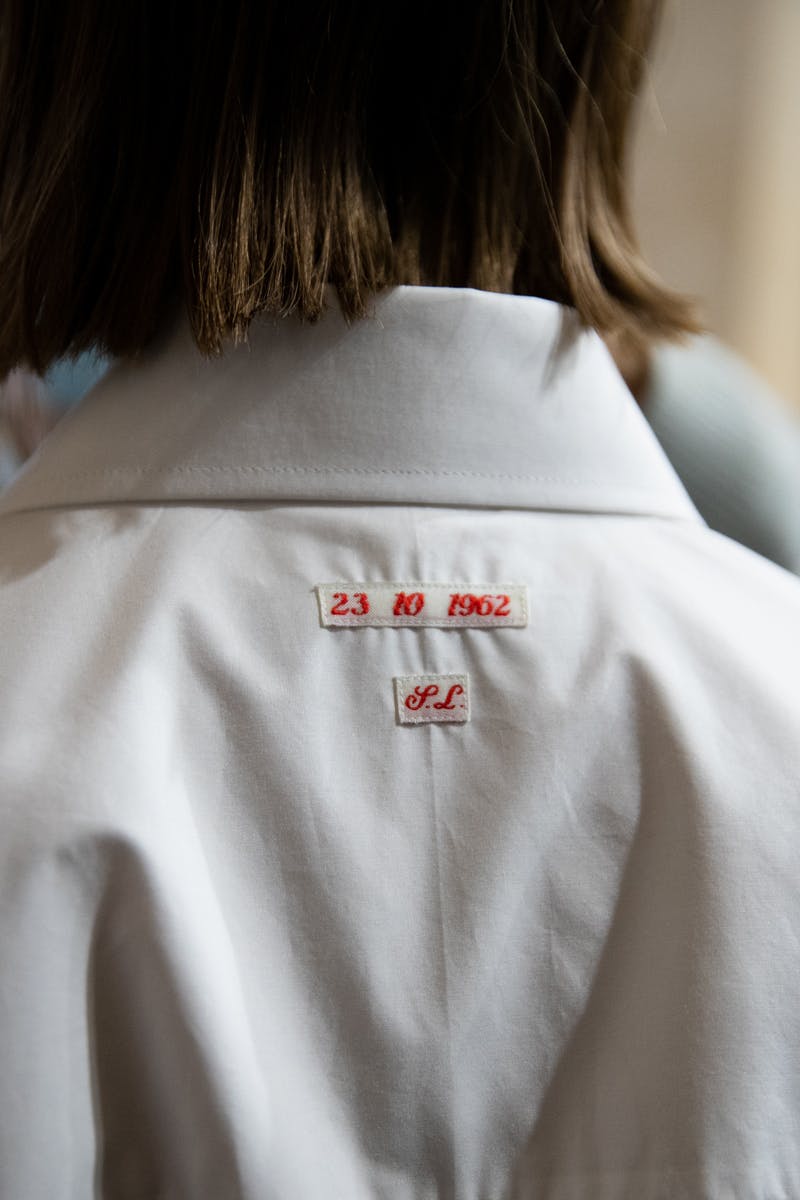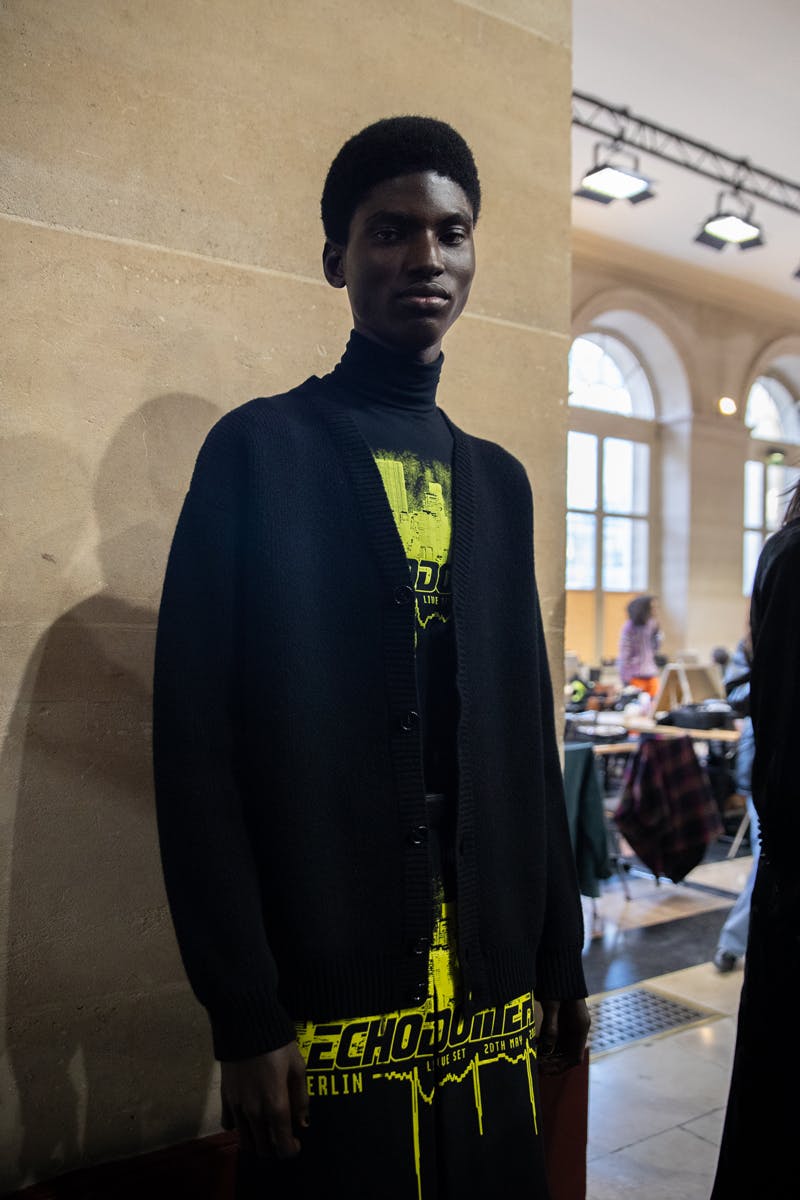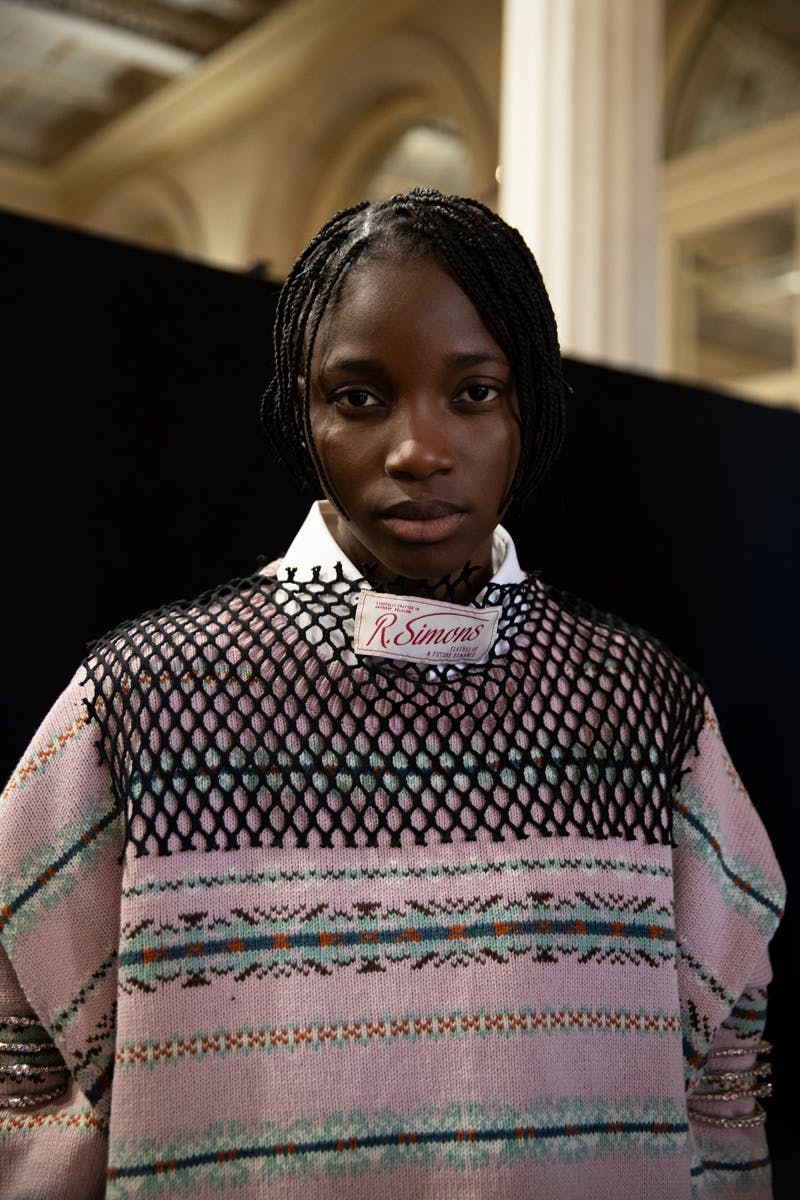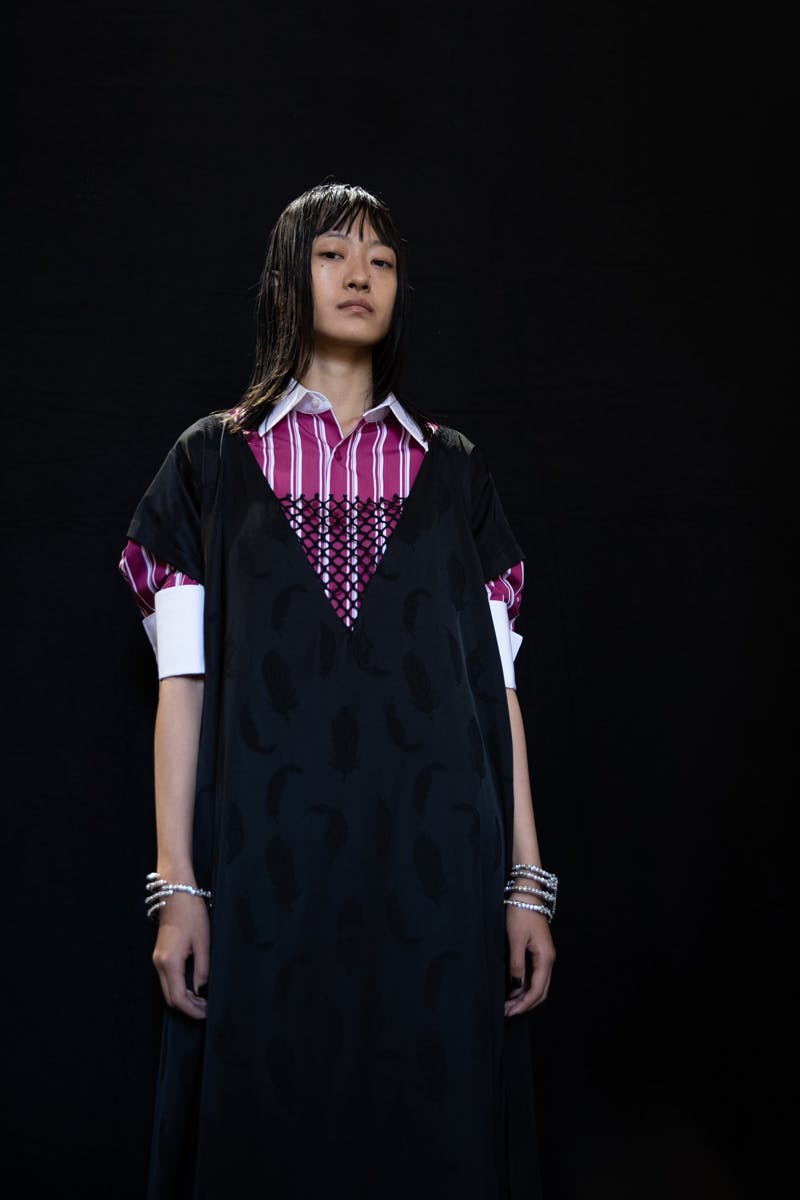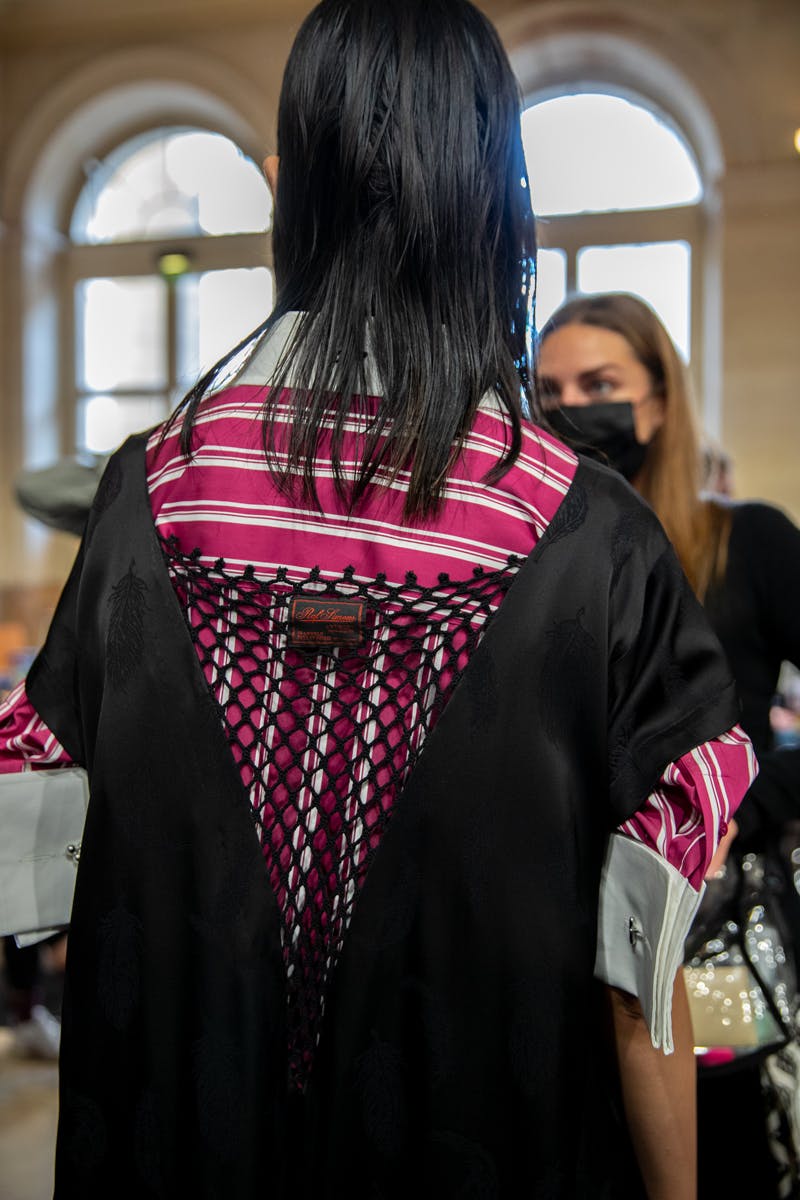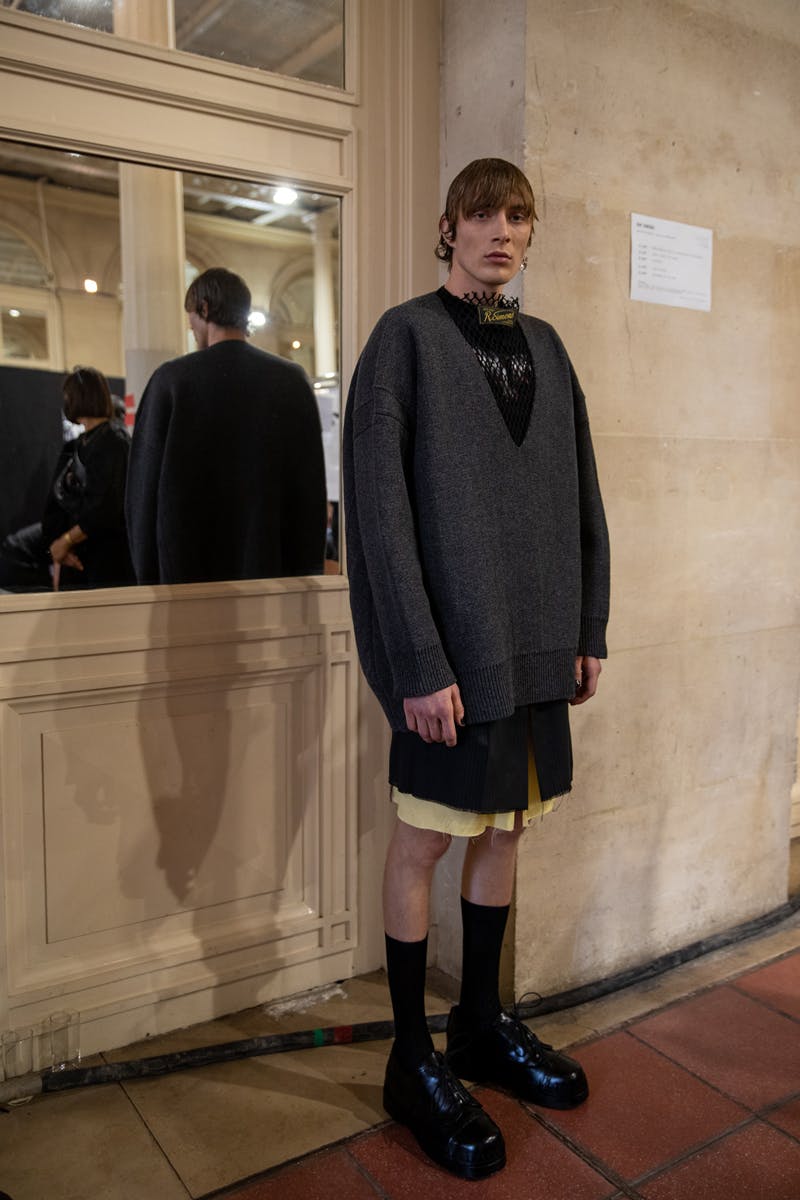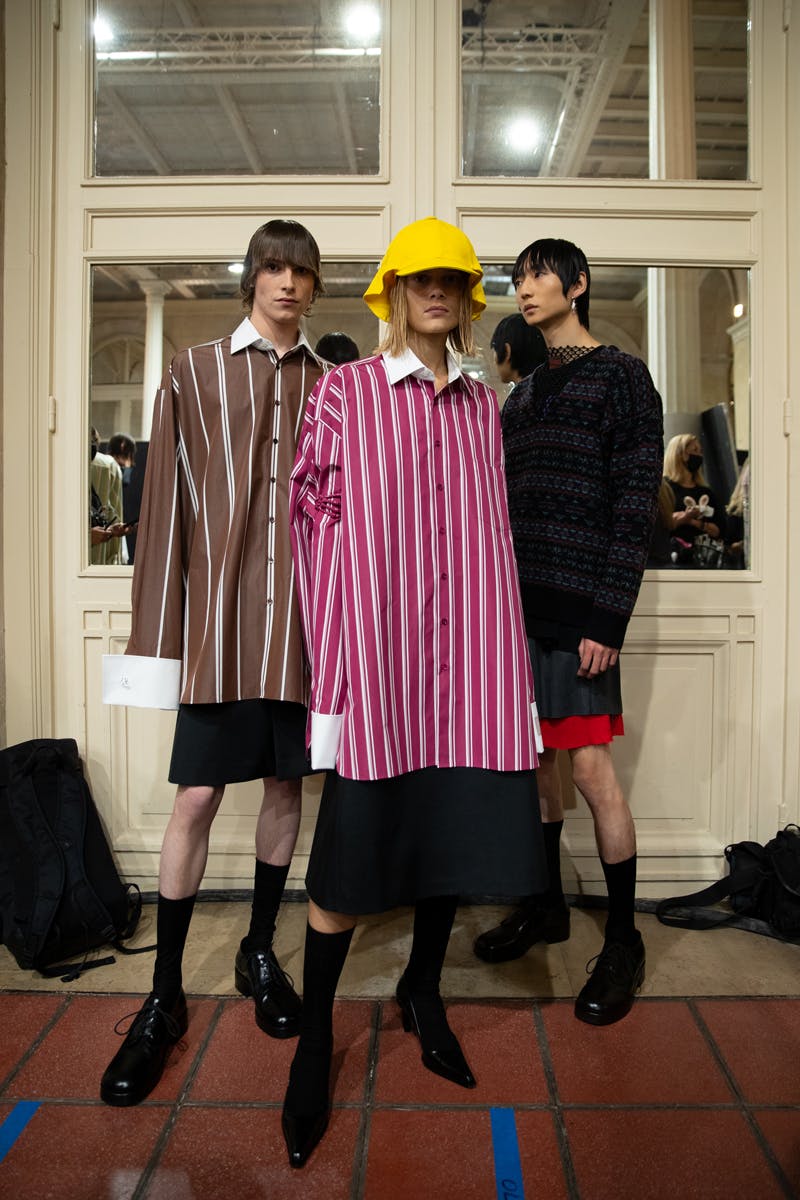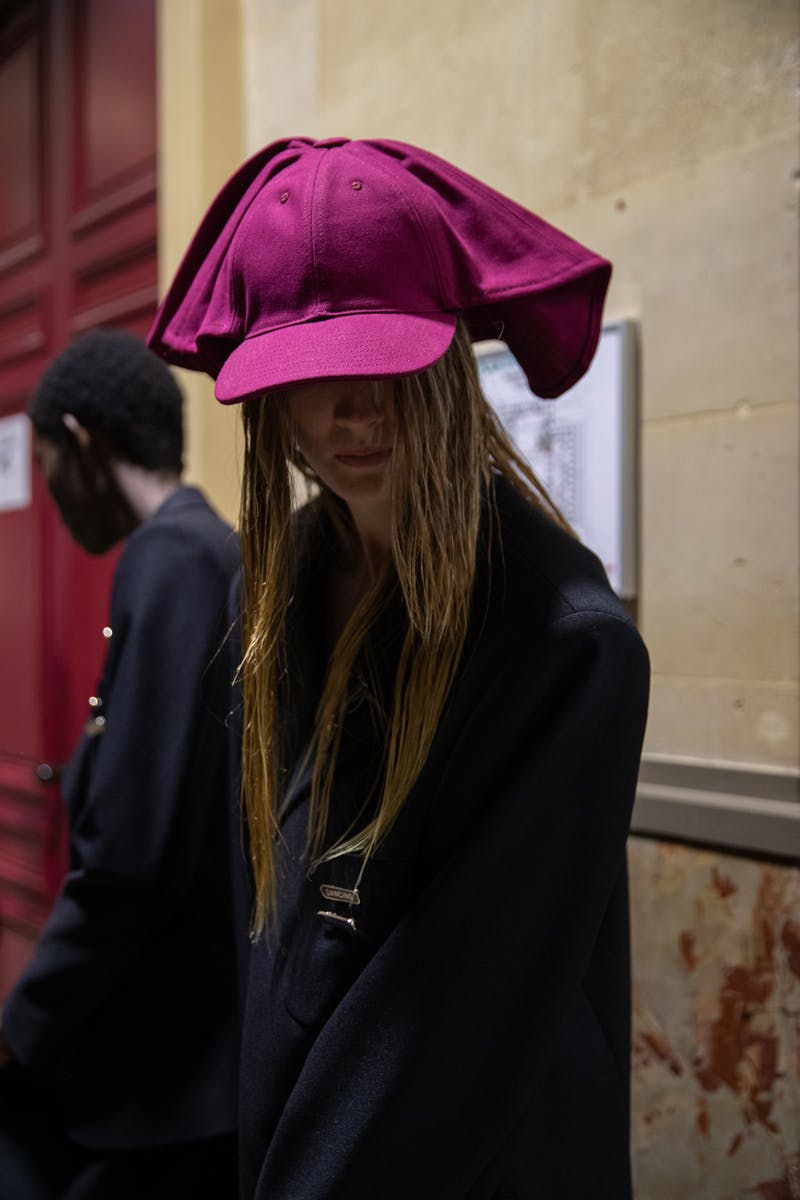 Brand: Raf Simons
Season: Spring/Summer 2022
Editor's Notes: It's cliché to say that a designer picked up right where they left off last season but that really is what Raf Simons did with SS22. His Fall/Winter 2021 collection set the tone and SS22 upholds it, delivering just as many giant shirts and baggy sweaters as the previous outing. Even the skeleton hand jewelry is back!
Still, there's a different edge to this collection. A lot of Simons' recent staples return — the skeleton stuff, yes, but also the splashy artwork, external garment tags, and raw hems — but there's apparently unmined territory yet, as Simons is seemingly taking notes from his own work for Prada. Perhaps Miuccia is rubbing off on him.
By that, I mean that Simons' sense of fluidity feels especially heightened. Not that the garments are particularly unisex or genderless but that Simons is further erasing the already nebulous line that divides his womenswear from menswear.
Enormous shirts, laden with tonal fabric buttons or metallic inserts, shrug away easy classification in the same way as the v-neck fair isle sweaters and blown-up handbags, the latter looking all the world like an inflated clutch.
Likewise, Simons' boxy blazers look very private school but, shapeless as they are, wouldn't be misinterpreted as a uniform for either an all-boys or all-girls institution.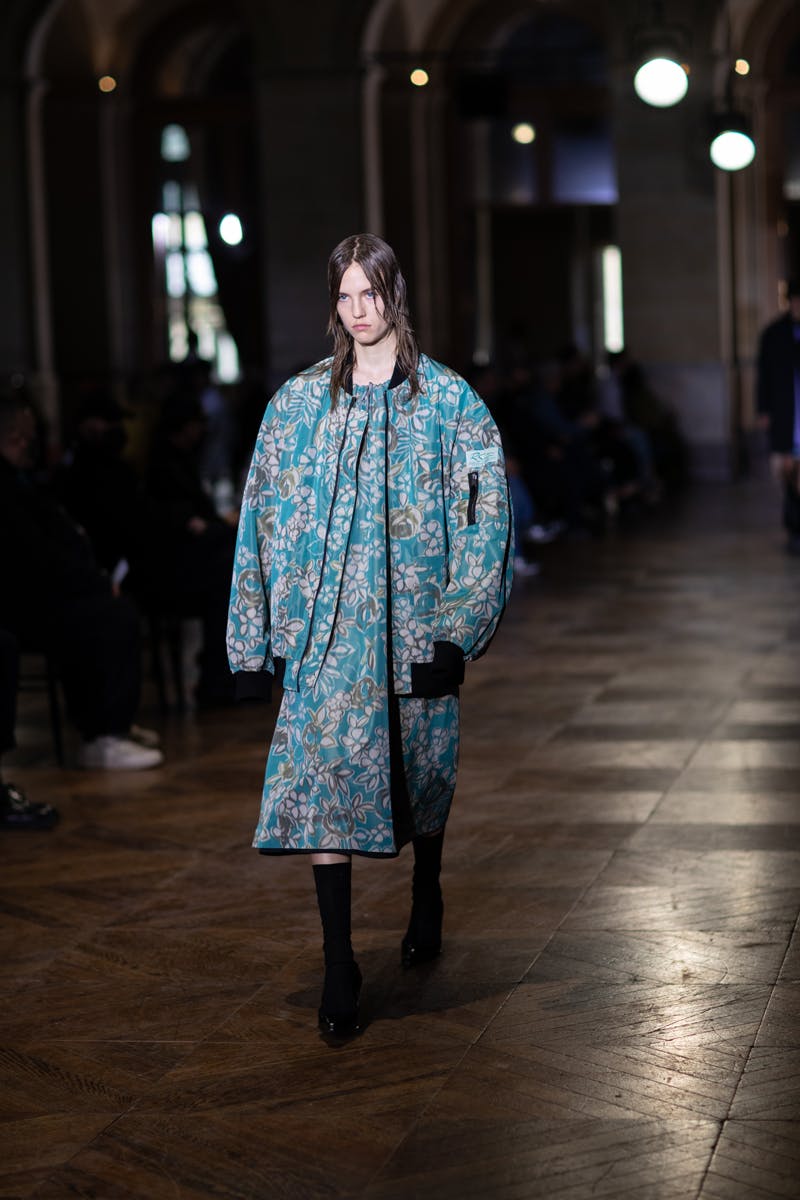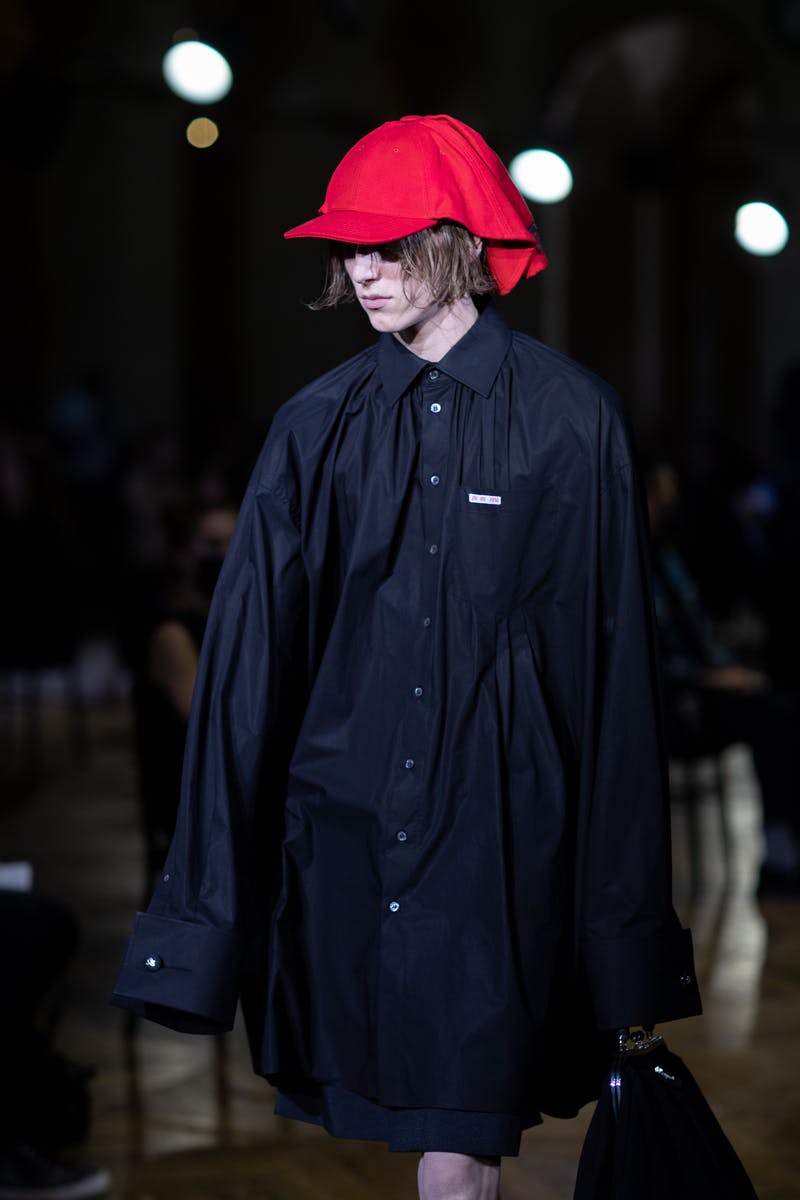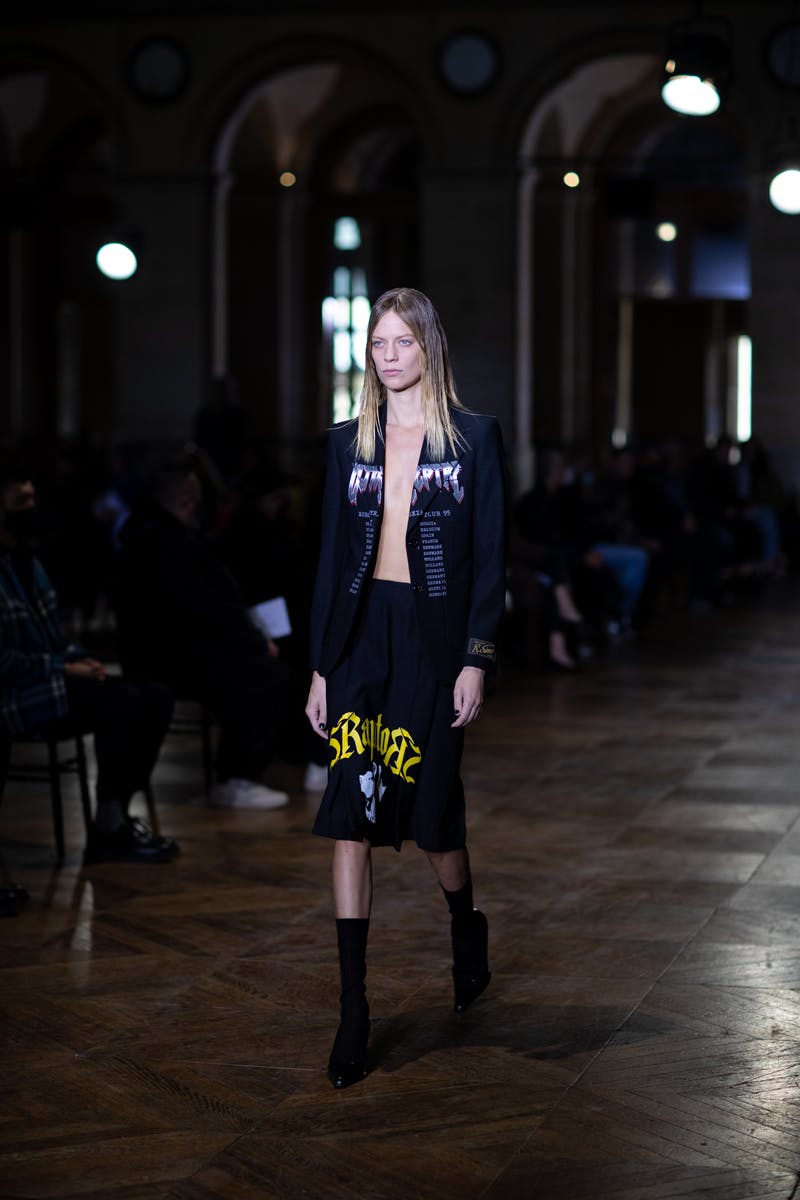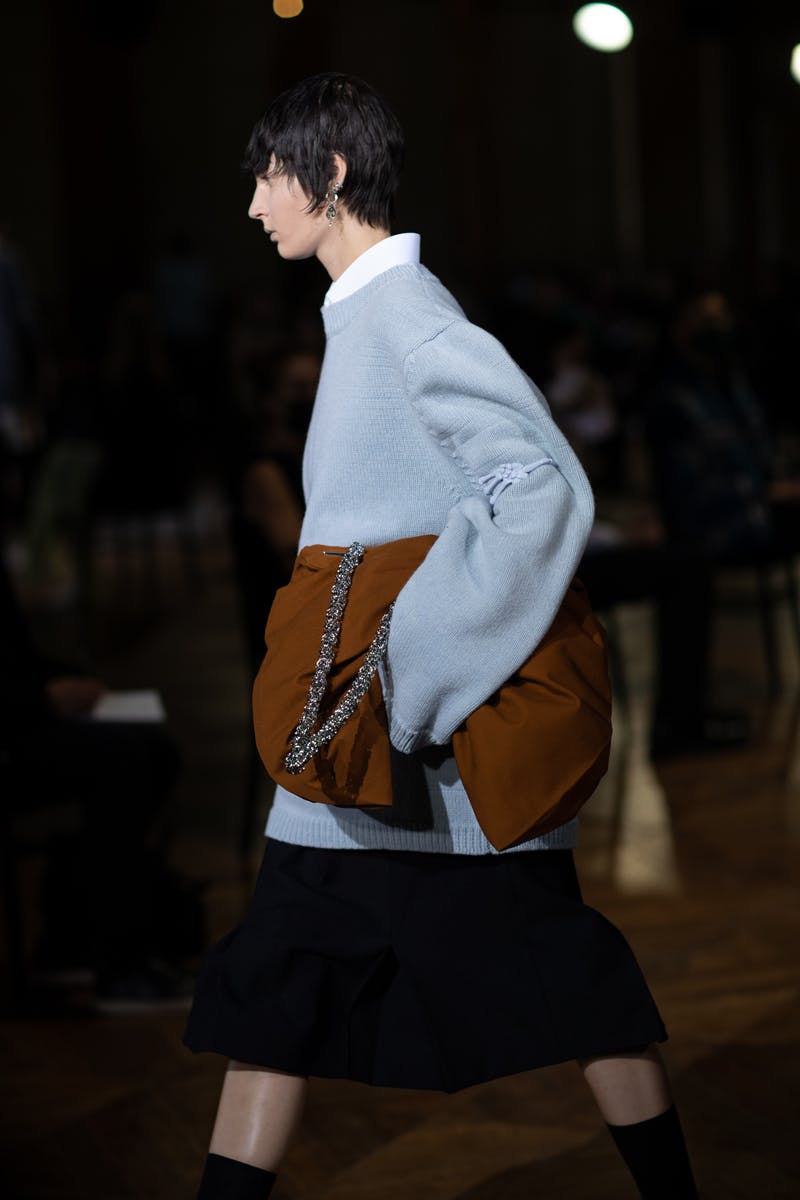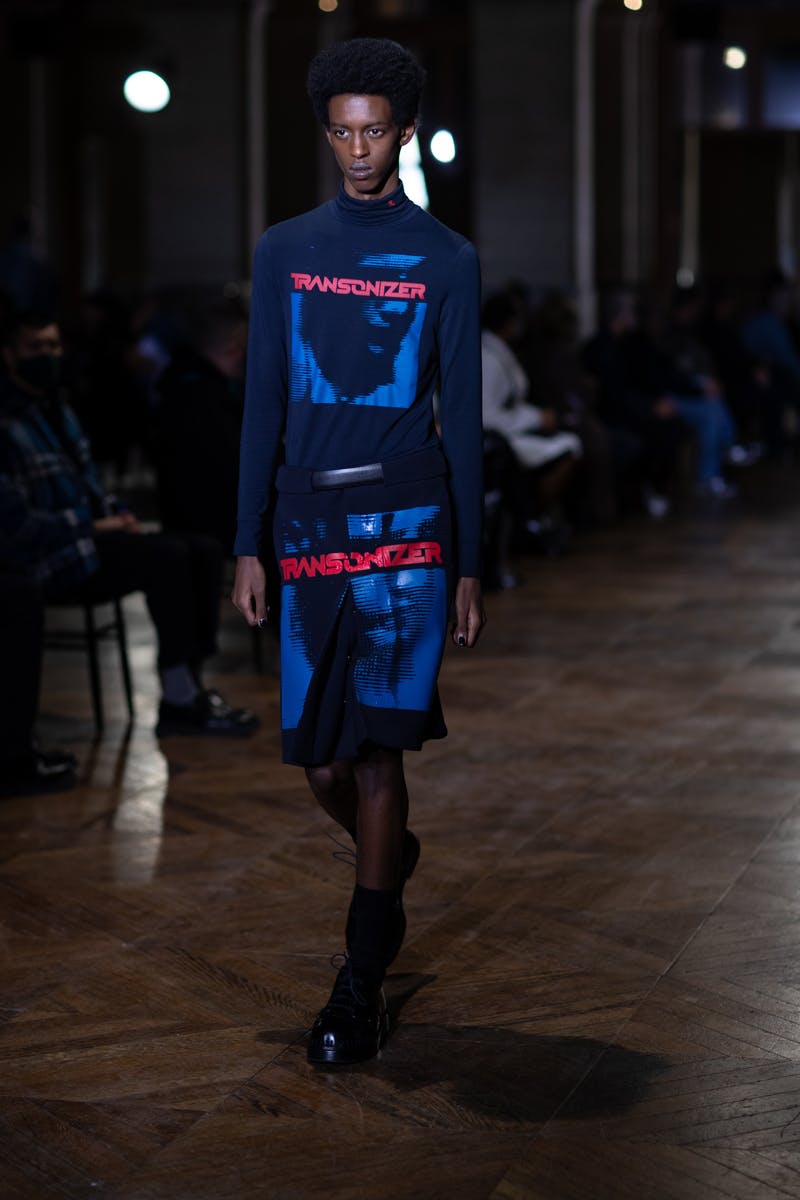 The femininity of ruffled-out baseball caps and pleated skirts dropped away when Simons placed hard rock branding on them and they were appropriately styled on models regardless of gender.
As Raf Simons ages, his clothing's club-kid cool matures with him but still holds a (painted) middle finger aloft at the outdated concept of conventional gender, wherein hip kids (and adults) swap clothes as they see fit. His skirt, her enormous floral bomber jacket, their knee-length shirt, all worn however we see fit.