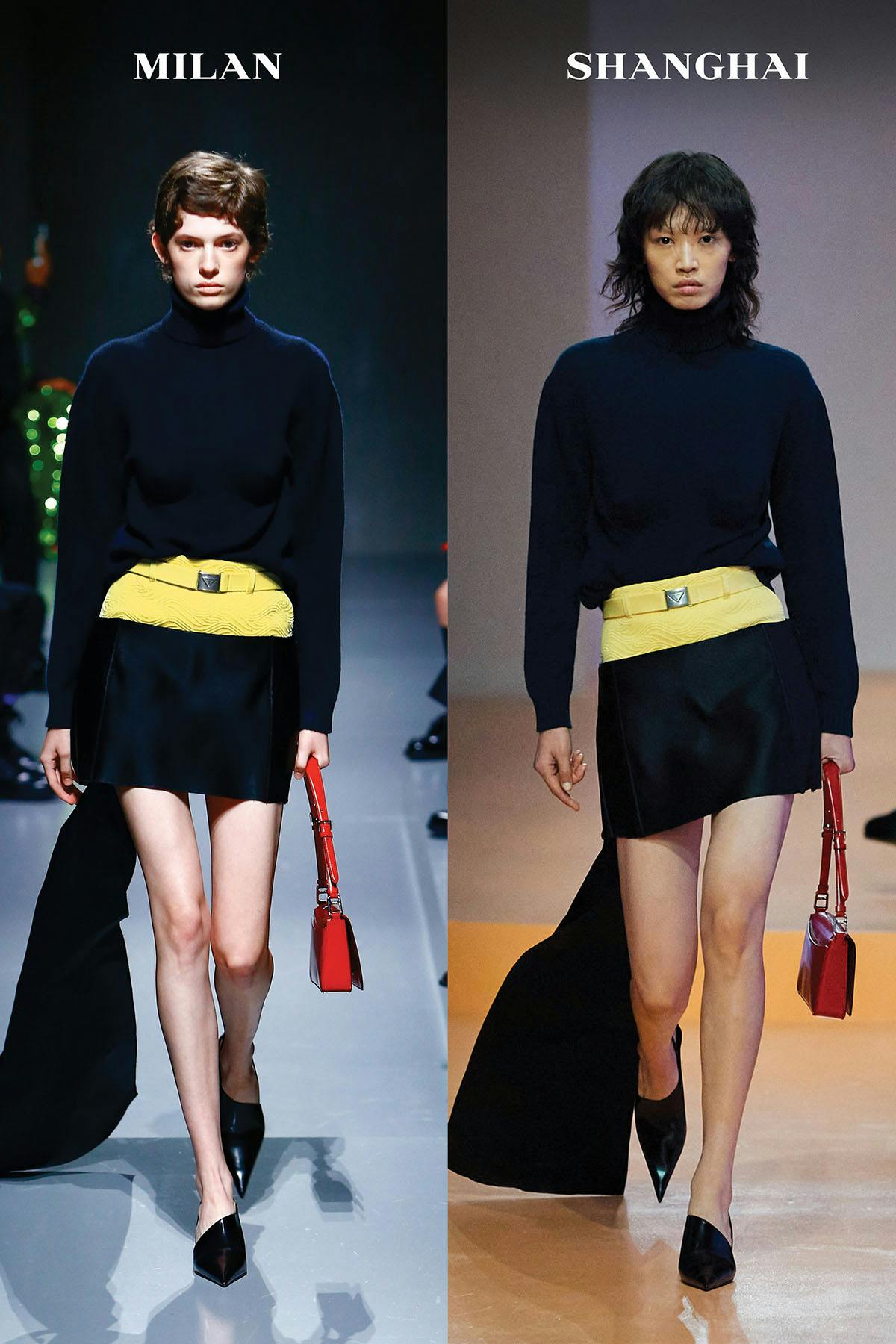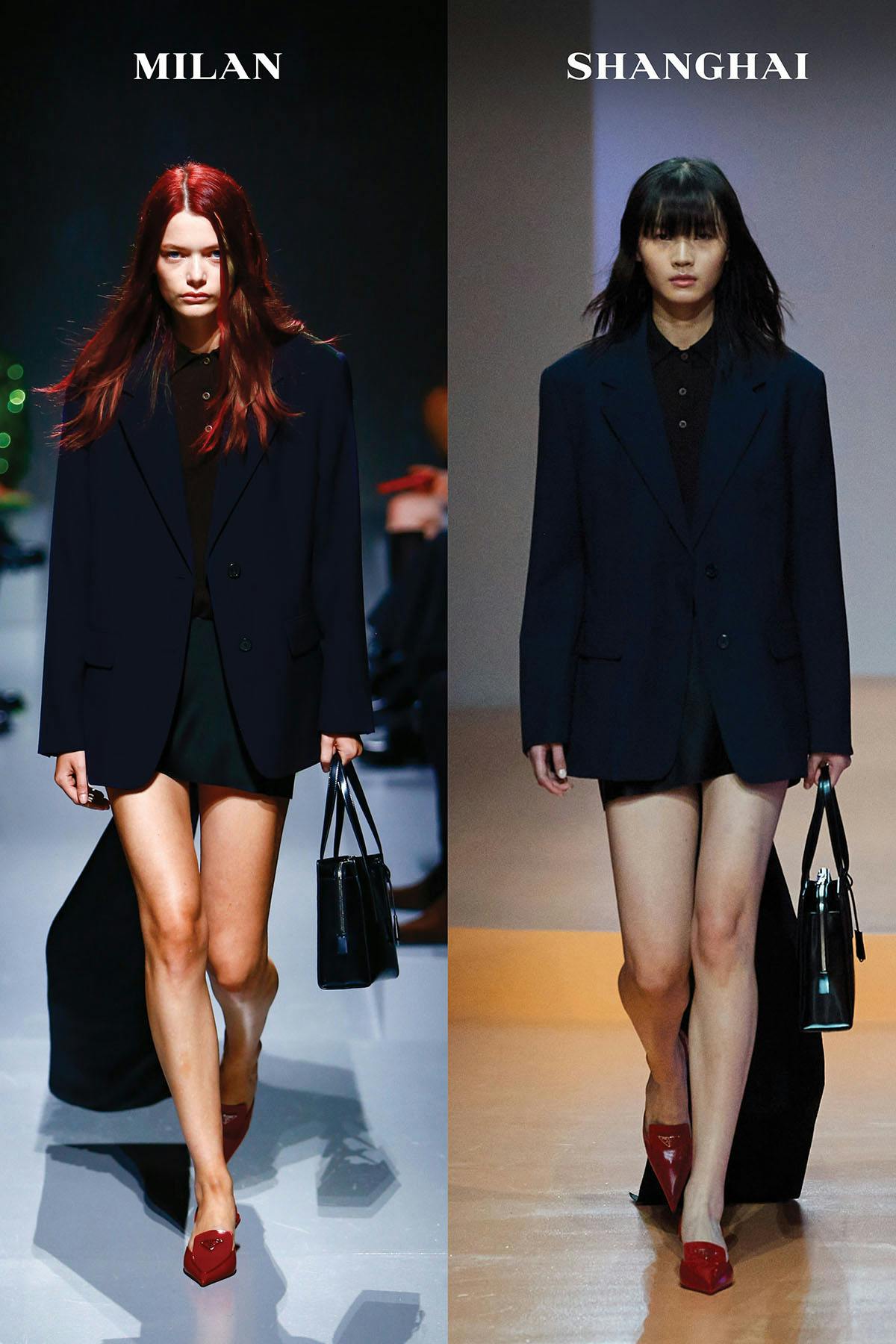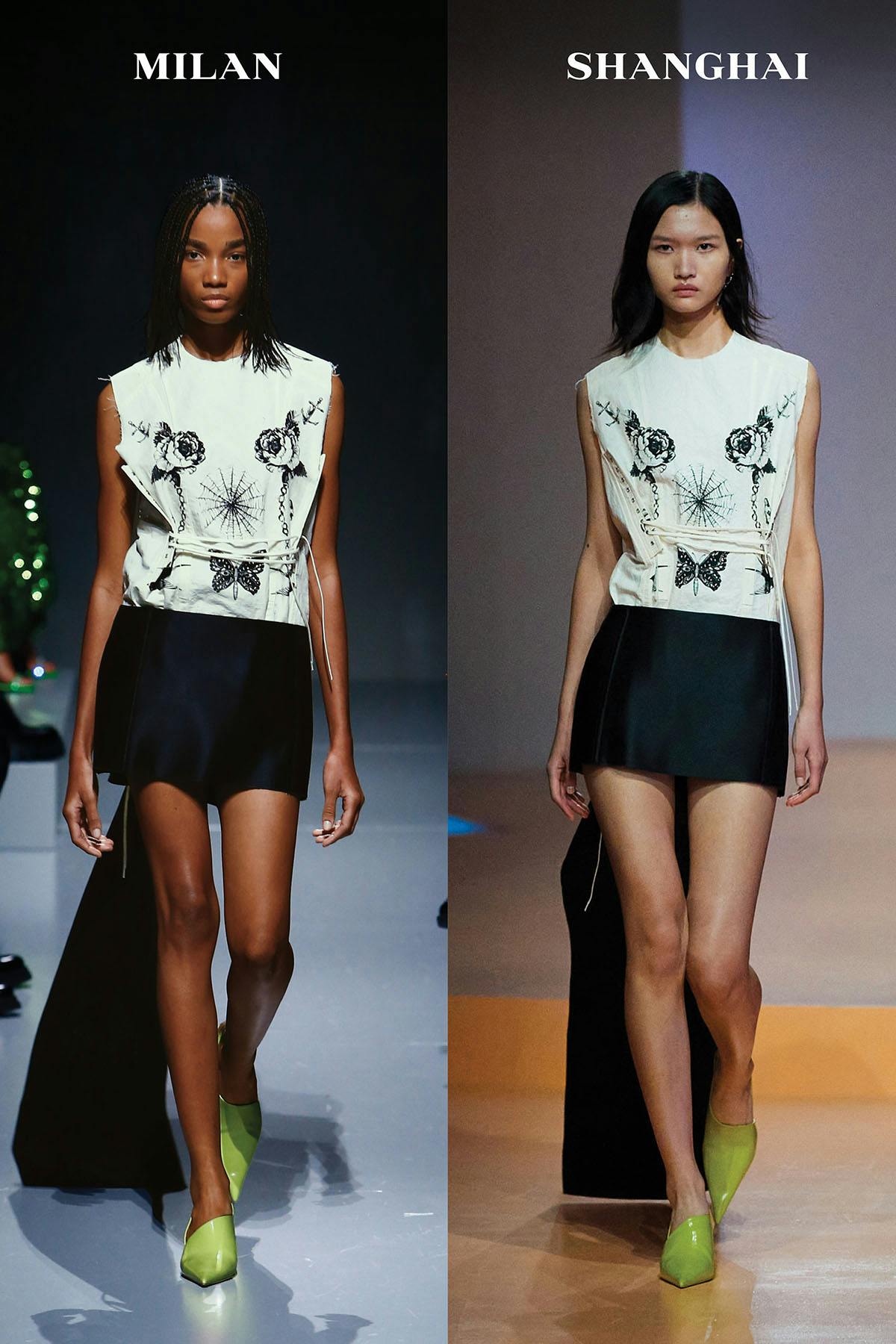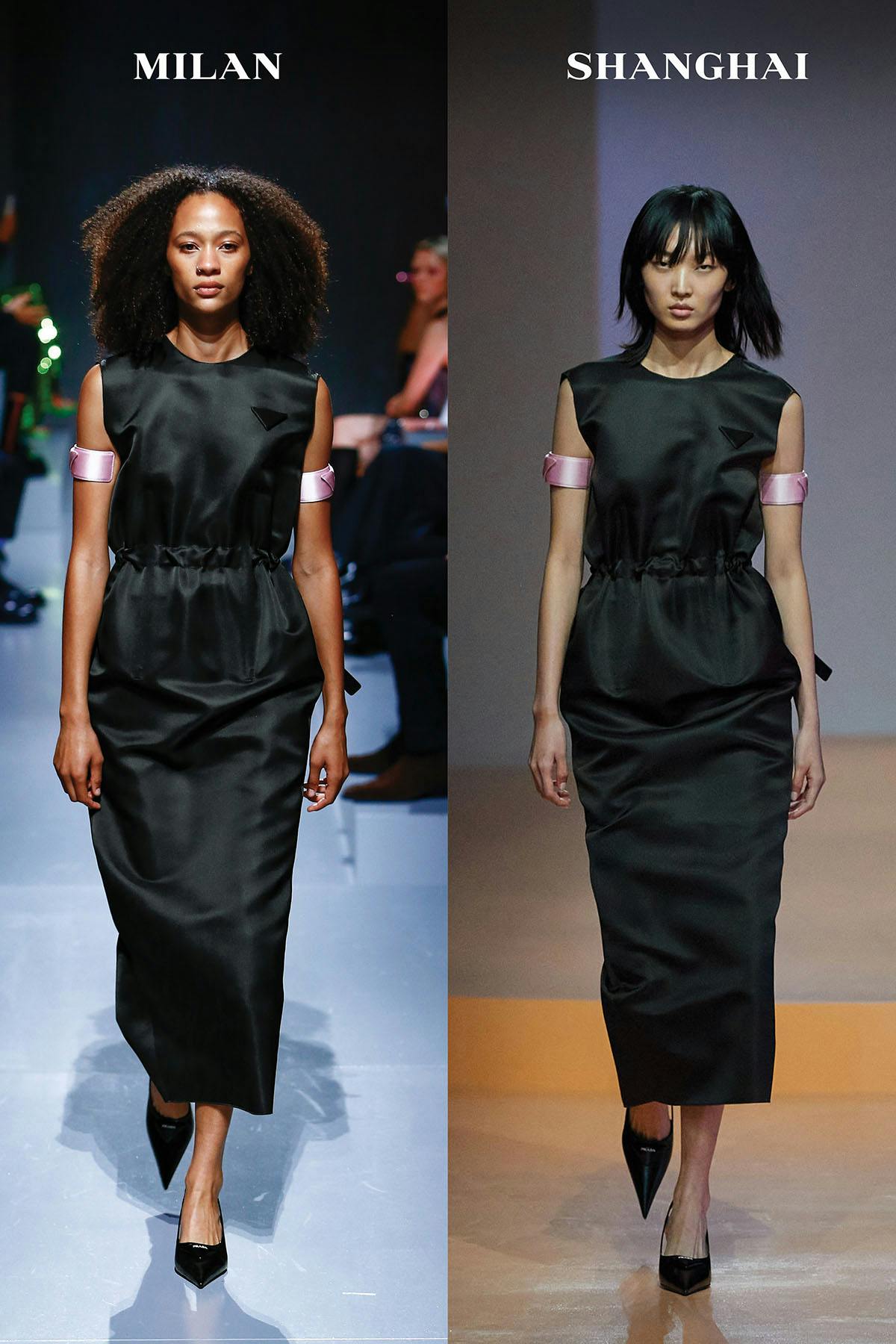 Miuccia Prada and Raf Simons continue their creative dialogue with the duo's latest co-designed Prada collection, unveiled simultaneously in Milan and Shanghai earlier today.
The duality of the show's presentation — separate yet synchronous — mimics Prada and Simons's partnership, as well as the sartorial themes experimented with on the Spring/Summer 2022 runway.
"A seduction through reduction," the collection's show notes read. Indeed, the range is an exercise in the art of striptease — not by stripping the body bare, but by reducing garments to their simplest form.
This exchange between the body and its clothing speaks to the very nature of sensuality, the charged associations we draw between bare skin and what covers it.
Hinting at corsetry, jackets are secured with loose lacing at the bust, showing a sliver of torso beneath. Mini skirts constructed with silk trains daw attention to the bareness of models' legs. Knit sweaters are cleverly constructed with boning at the chest, adding form to the typically fluid garment.
There were also pieces that, in their looseness, suggested sex — sack-like dresses hitting just above the ankle are box-ily nipped at the waist, defining the figure in a vague yet intriguing way. Miro-mini sheaths, hardly body-con, feature subtle darting from the bust to the hips, acknowledging the anatomy beneath.
Sex is everywhere these days — on Instagram, on TV, in magazines. Prada and Simons managed to refresh the concept of sexiness in a way that doesn't feel forced.
Cleverly simple, the garments allow the wearer to actually wear them, inhabit them  — not the other way around. In an era of loud fashion, tailored to conquer the Instagram algorithm, it's refreshing to know that there's an actual person — living, breathing flesh — beneath Prada's subtly seductive clothing.