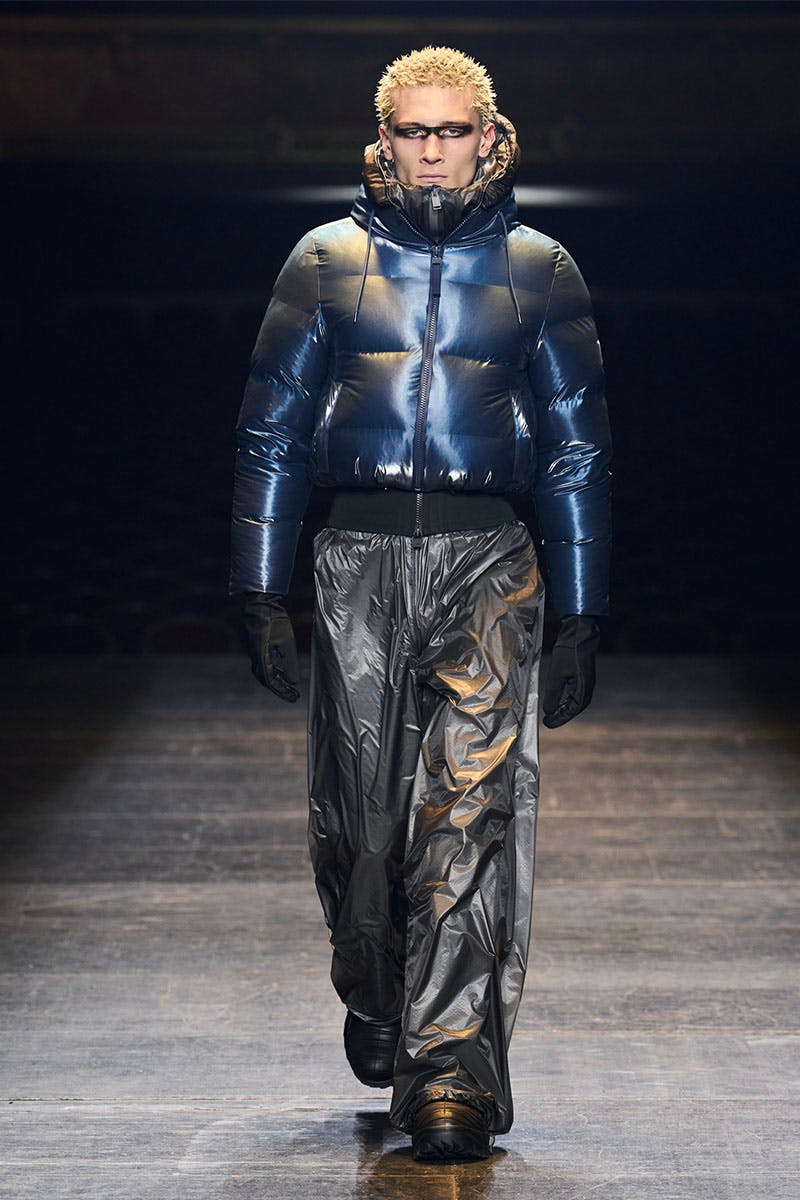 "Rain, rain, go away. Come again some other day." We all know the song, but on this occasion, let's all beckon the rain's arrival. After all, RAINS has stepped back onto the scene in a bid to reveal the "HERO" within, with the first look at its FW23 collection.
Renowned for its masterful tact in tackling wet weather conditions with fine-tuned Scandinavian design sensibilities, RAINS has far exceeded its borders to reach all corners of the globe. As it's climbed, it's steadily expanding its apparel and accessory offers to build a fully protective wardrobe.
This core quality has served the brand extremely well, seeing it go from an extremely concise offering of basic rain coats in varied lengths, to providing all manners of outerwear silhouettes, as well as pant, bag, and hat styles to compliment them seamlessly.
"HERO," which took to the runway during Paris Fashion Week's proceedings, showcases just how far RAINS has come since conception.
Birthed as heroic uniforms in an amalgamation of styles, the FW23 line-up serves as an extension of the typical rain-ready fabrications for which RAINS is known through the application of technical fabrics and a heavy focus on structure, dramatic detailing, capes, extended collars, and updated branding.
Though a far cry from the styles early adopters of the brand will be used to, it highlights a continued evolution that demonstrates the versatility of rainwear, cementing its positioning as performancewear.
Shop our favorite products