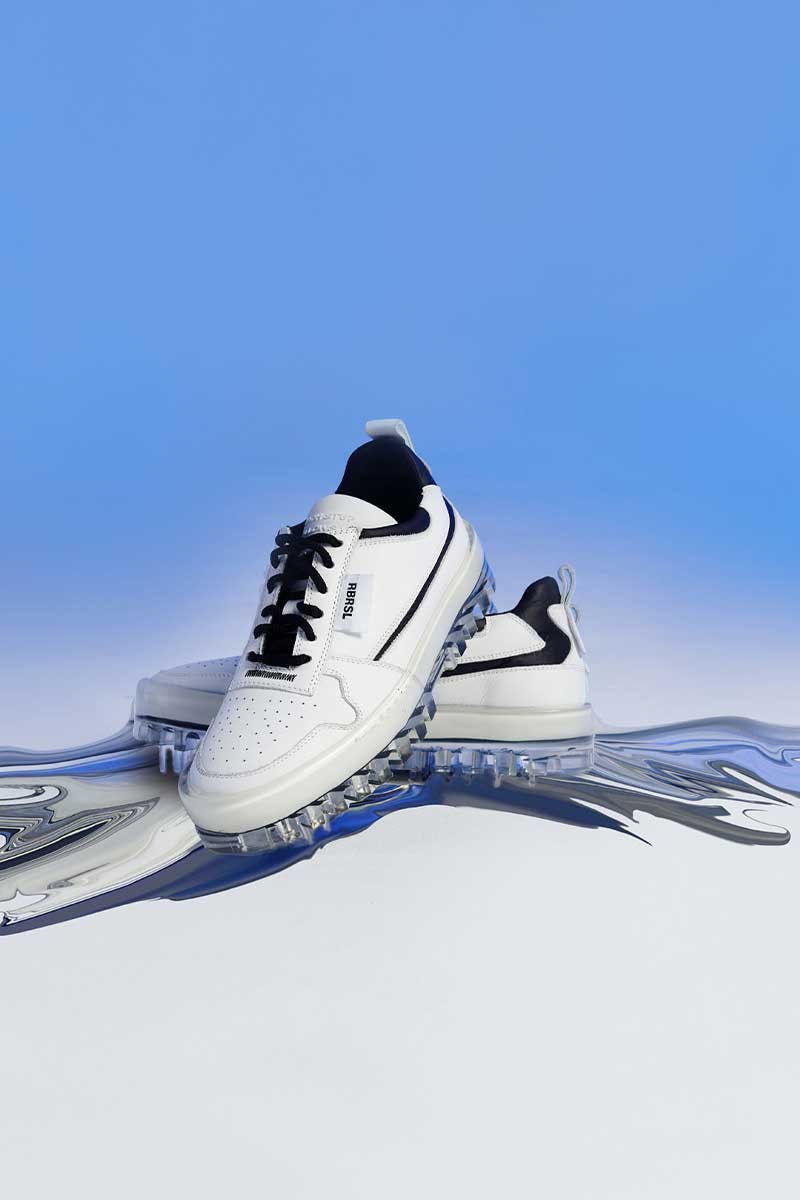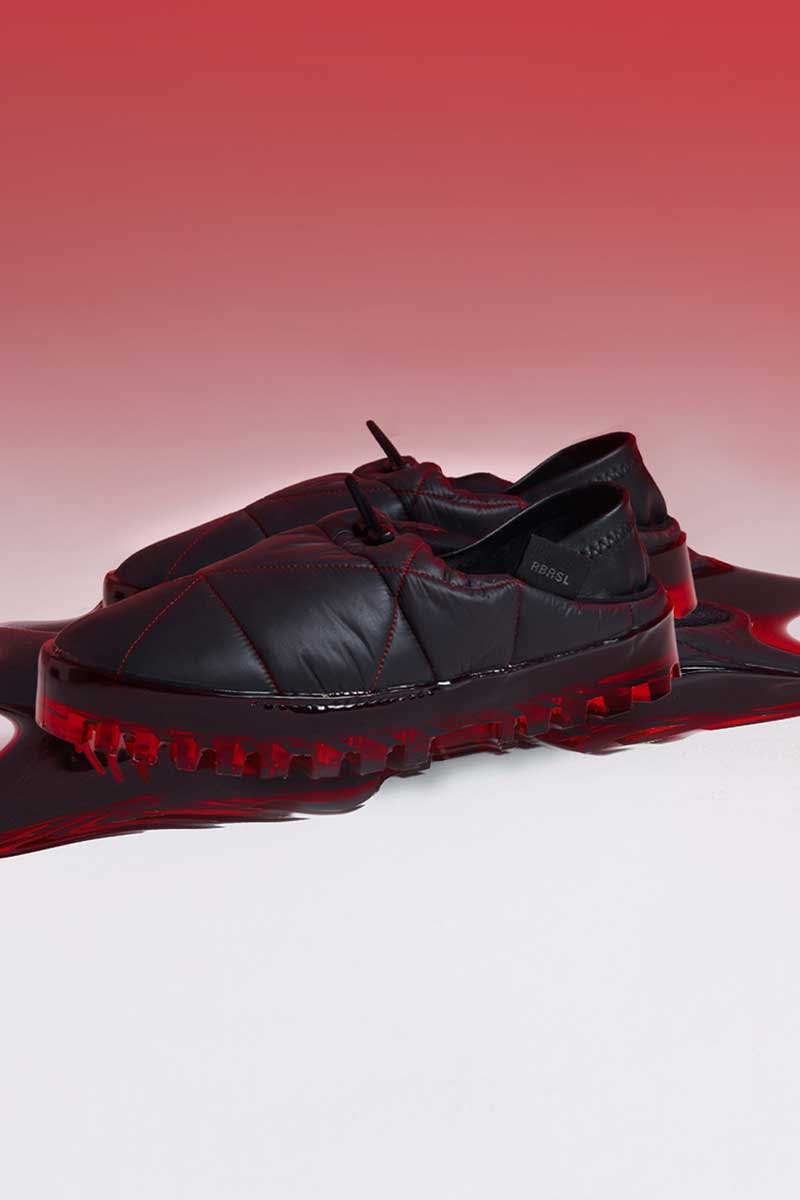 The AW23 collection from RBRSL, the shoe brand known for using waste materials, is a new take on the brand's commitment to responsible production.
For the collection, Valentina Curzi — Chief Creative Officer of RBRSL, and winner of the 2022 Sustainability Award at the Tao Awards — looked to the natural environment for inspiration: rock formations, canyons, foliage, and camouflage.
The result is a line of shoes and accessories that appear like geodes unearthed from the ground, one pair boasting a look akin to multi-colored paint splatters dripping down a canvas. This new effect was achieved with hydro coating, a water transfer printing technique used for the first time by the brand, which immerses the shoe entirely for the all-over print effect.
RBRSL's classic "Bold" liquid rubber sole returns in this collection, but in new colorways: yellow, crimson, and the standard black and white. You'll also find it in color block leather, technical fabric, and on sheepskin ankle boots, slip-ons with waterproof padded materials, nappa leather slippers with stretch socks and a removable sleeve, and on two mid- and low-cut trainers.
The next generation of the "Zest" project arrives with leather biker boots featuring 3D details and contrasting stitching, and neoprene ankle boots, all redesigned with technical details enhancing the appeal of the three-island sole.
Accompanying the shoes is a line of accessories. Standouts include a leather belt bag with a removable rubberized fabric backpack, which can be folded away using a pocket and mobile phone holders. The collection also features baseball caps, immersed in the hydro-coating technique, in colorways matching the shoes.
"Creativity is an opportunity and a way to see familiar things with a different perspective, to transform them into something new, between the visible and the invisible, into something that can also act as a bridge between the physical and the virtual," explains Curzi.
Shop the collection at rbrsl.com.