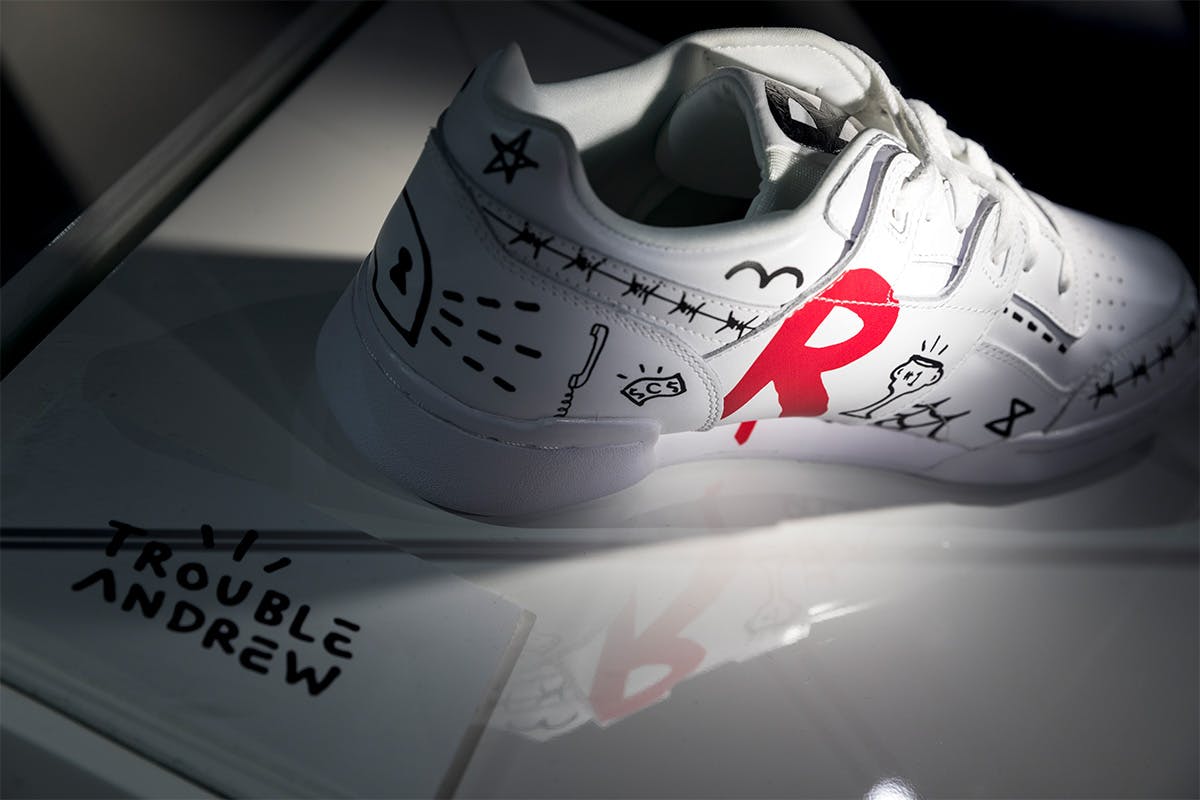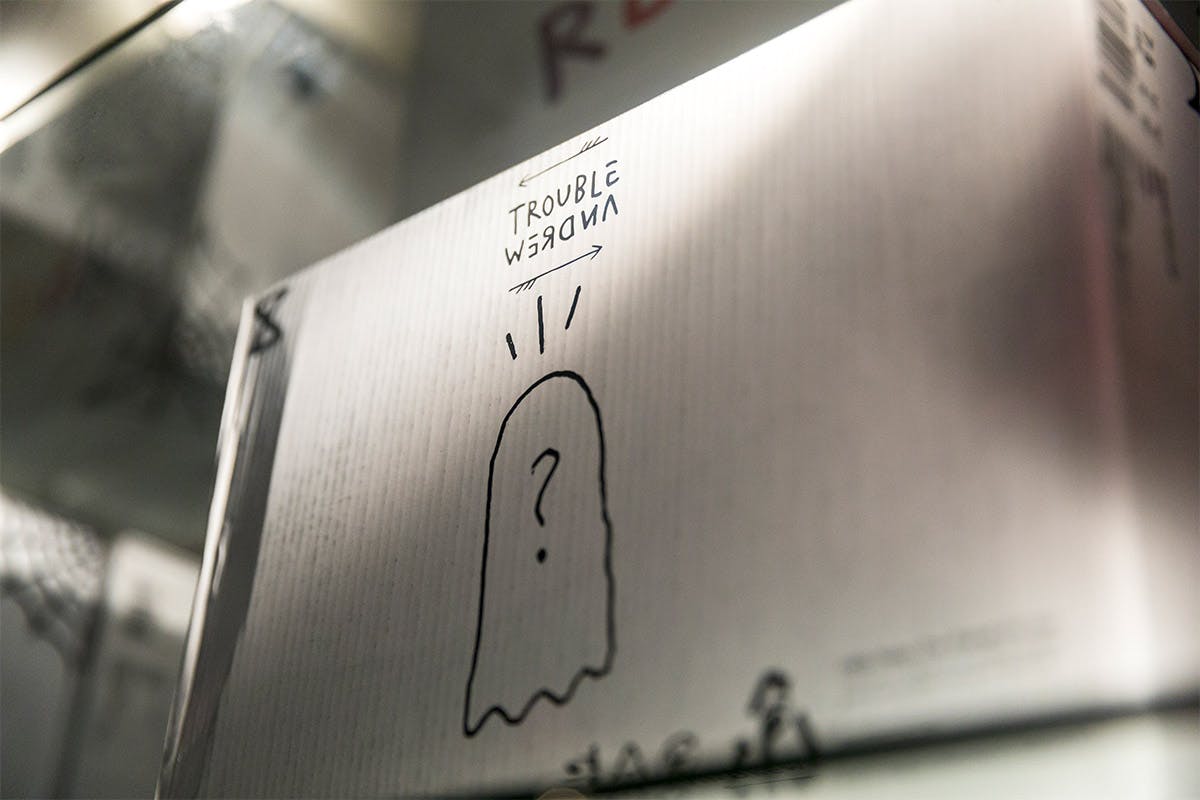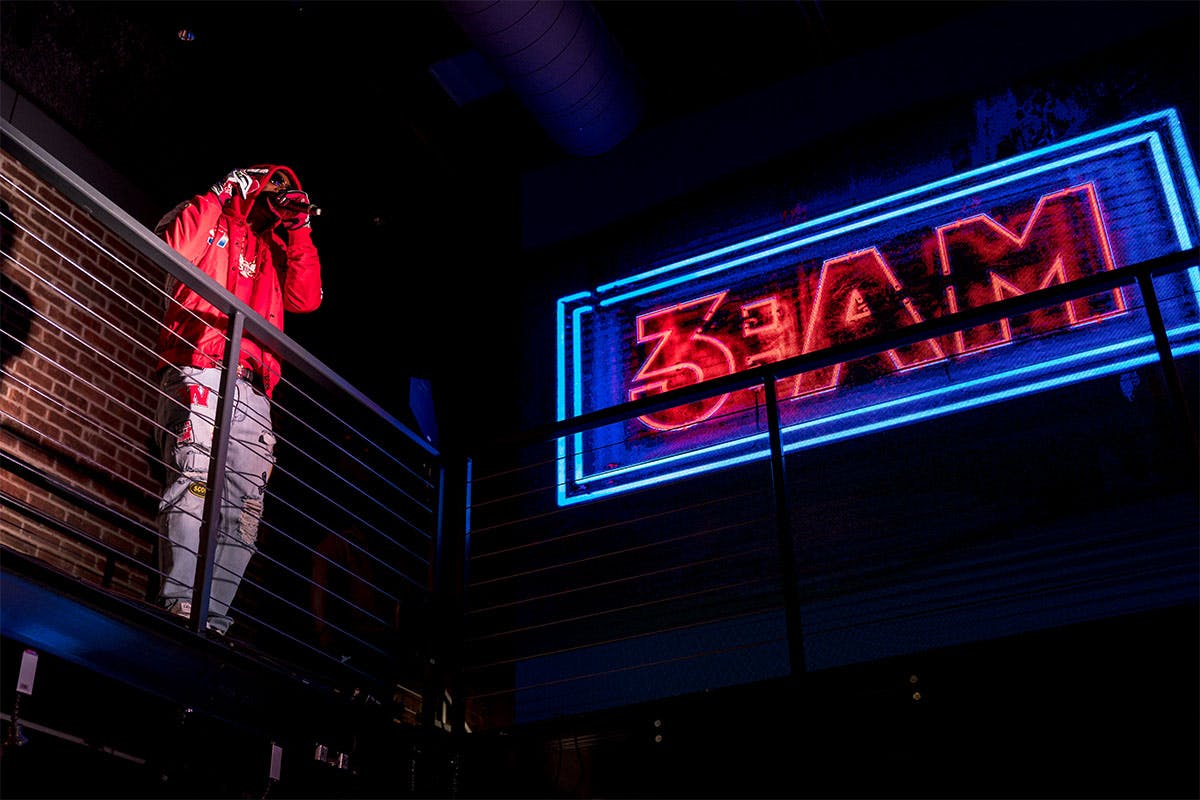 Last night, graffiti artist Trevor "Trouble" Andrew debuted a super-limited collaboration collection with Reebok at NYC33, Foot Locker's event space in NYC. Highsnobiety was on the ground to see it first and check out the '3:AM' series created by Reebok, which looks at how the late-night hours fuel creativity in some of today's most groundbreaking artists. As Todd Krinsky put it last night, "No cool shit is being created before 1:00 a.m."
The evening kicked off with sounds by DJ Clark Kent, followed by the screening of the first '3:AM' short, which spotlights Trouble Andrew and iconic rapper Cam'ron in New York City as they discuss how the night inspires them. Sneakerheads and influencers then got to see the unveiling of the limited-edition pair of kicks Trouble Andrew designed for Reebok, which feature a fresh, graffiti-inspired design. Things ended with a sick performance by Cam'ron who got things started with "I Really Mean It."
The Reebok x Trevor "Trouble" Andrew 3:AM collection includes a sneaker, two long-sleeve tees, and a T-shirt that range between $30 and $120. Heads-up: the pieces are super limited. So limited in fact, they're now sold out online at FootLocker.com and Reebok.com but there's a few pairs left at Foot Locker's physical New York stores at 1460 Broadway and 112 West 34th Street. Get down.