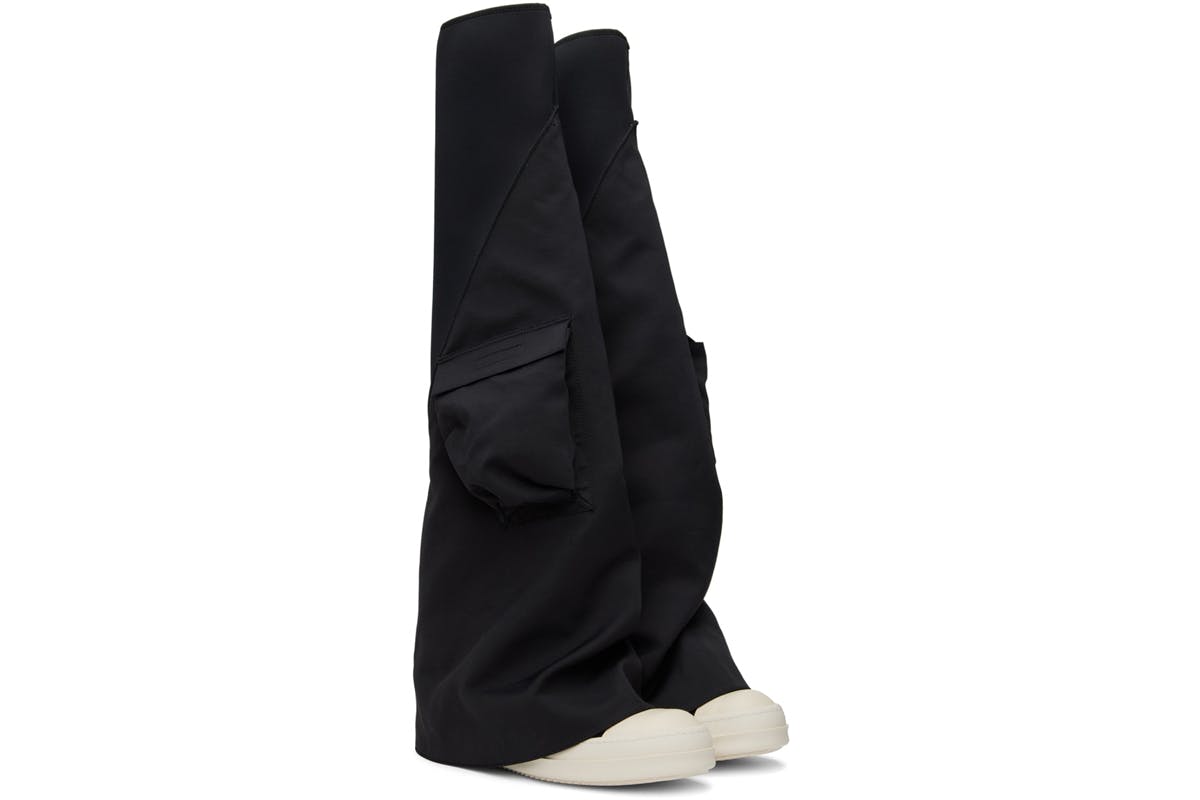 After making corsets for the calves last year, Rick Owens decks out the lower legs again with cargo trousers — more like cargoots (that's cargos + boots, by the way).
For the Spring/Summer 2023 season, Rick Owens DRKSHDW released its Cargo Fetish boots, which is, well, exactly how it sounds: shoes with cargo pants legs.
Settling at the knees, the Rick Owens Cargo Fetish boots tote an extended upper (the pants legs) made of recycled nylon and organic cotton-blend faille.
There's even a decent-sized flap pocket on the sides, which appears capable of carrying essentials like keys or herbal refreshments (come on, don't act like you weren't thinking about it).
The wide pants leg covers Rick Owens' Converse-level sneaker build on the bottom, constructed with calf-skin leather for the top and rubber for the sole.
Now, there's been other Rick Owens shoes with utility pockets before — the Cargobaskets and DRKSHDW cargo sneakers — just nothing quite like this.
As for styling, you could stack your go-to cargos on top of your cargo boots. Wear a midi skirt for a skants look. Pair it with the brand's nearly-gone tank top and engorged jacket. Basically, there's plenty of ways to get some 'fits off.
Rick Owens Cargo Fetish Boots are available on SSENSE's website for $980. To the folks who live by the "all I wear are cargos" mantra, here's your chance to be the final boss in the utility trousers game.