Highsnobiety / Eva Al Desnudo
Rick Owens, Fall/Winter 2020 Collection, Paris Fashion Week
Editor's Notes
Rick Owens showed his Fall/Winter 2020 menswear collection in the Palais de Toyko in Paris today. It was a theatrical affair, naturally, but with more thigh on show than we were expecting, heaps of translucent fabrics, platform high heels, and asymmetrical one-pieces.
The provocative opening look – a taupe one piece folding over at the chest and exposing one whole leg – evoked the style more commonly seen on ballet dancers in training, with one leg warmer hoisted up to coddle an injury. It speaks to the element of performance, which given the title of this collection, "PERFORMA," seemed to be exactly the string that Owens was trying to pluck here. Who are we when we get dressed? Is it a reflection of our true behavior or a performance of the self?
There was loud leather biker-wear and soft, swishy pajamas. There was sharp-shouldered tailoring in felt, and zig-zag patterning that recalled some of Bowie's Kansai Yamamoto-designed costumes from the '70s. The footwear also explored diametrically opposed styles. On the one hand, there were towering metal-capped platform boots in blue, silver, black, and garish green snakeskin. Alternatively there were more sneakers from Rick Owens' ongoing collaboration with sustainable label VEJA.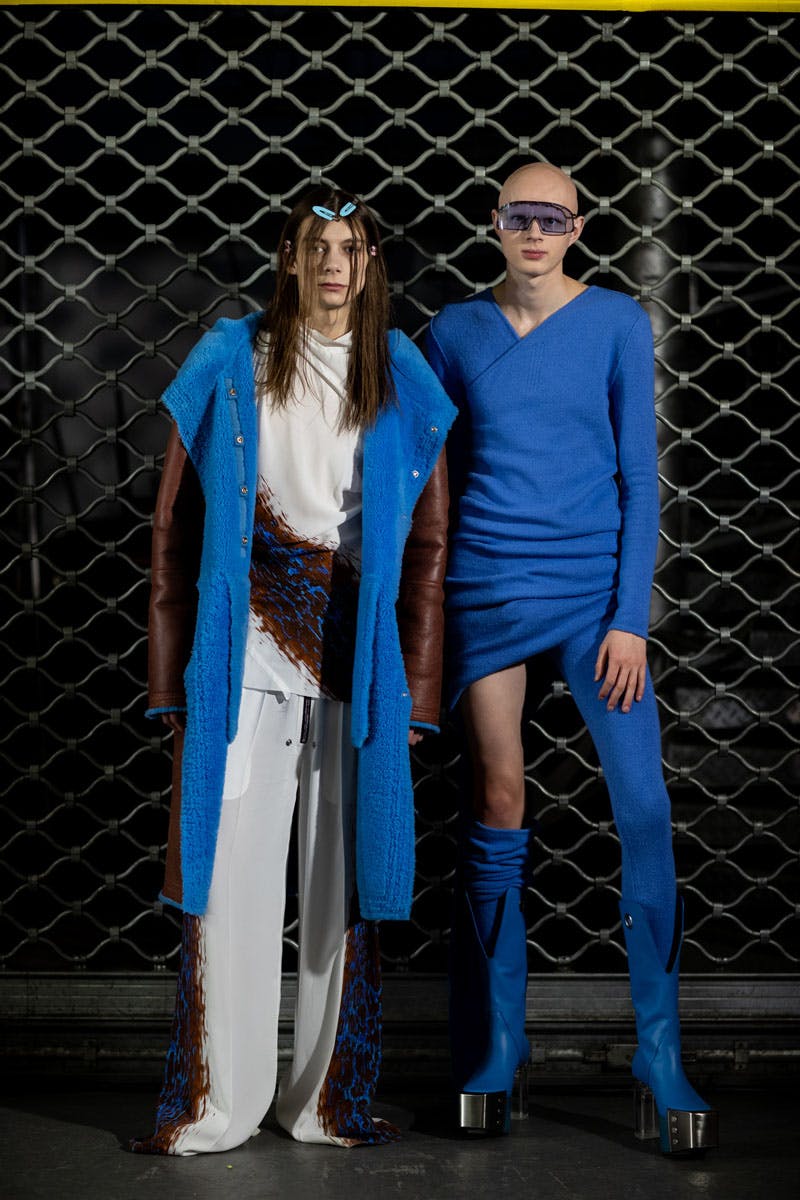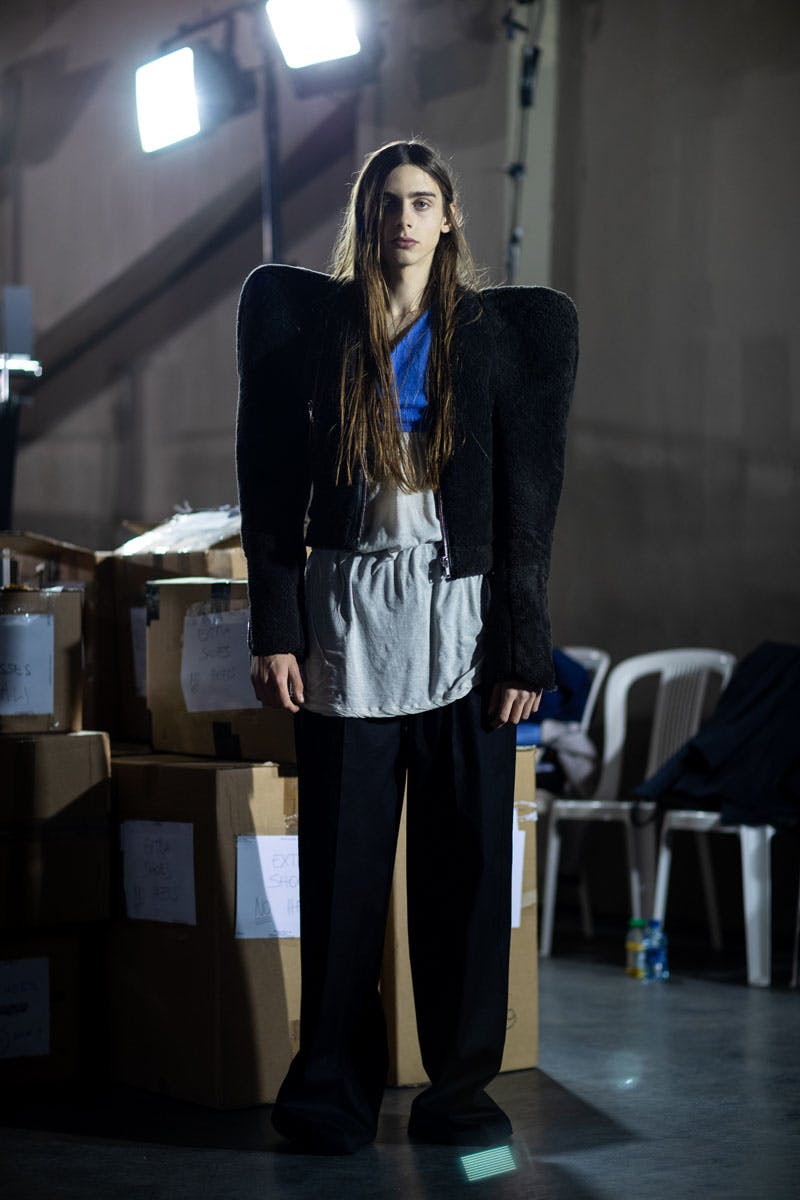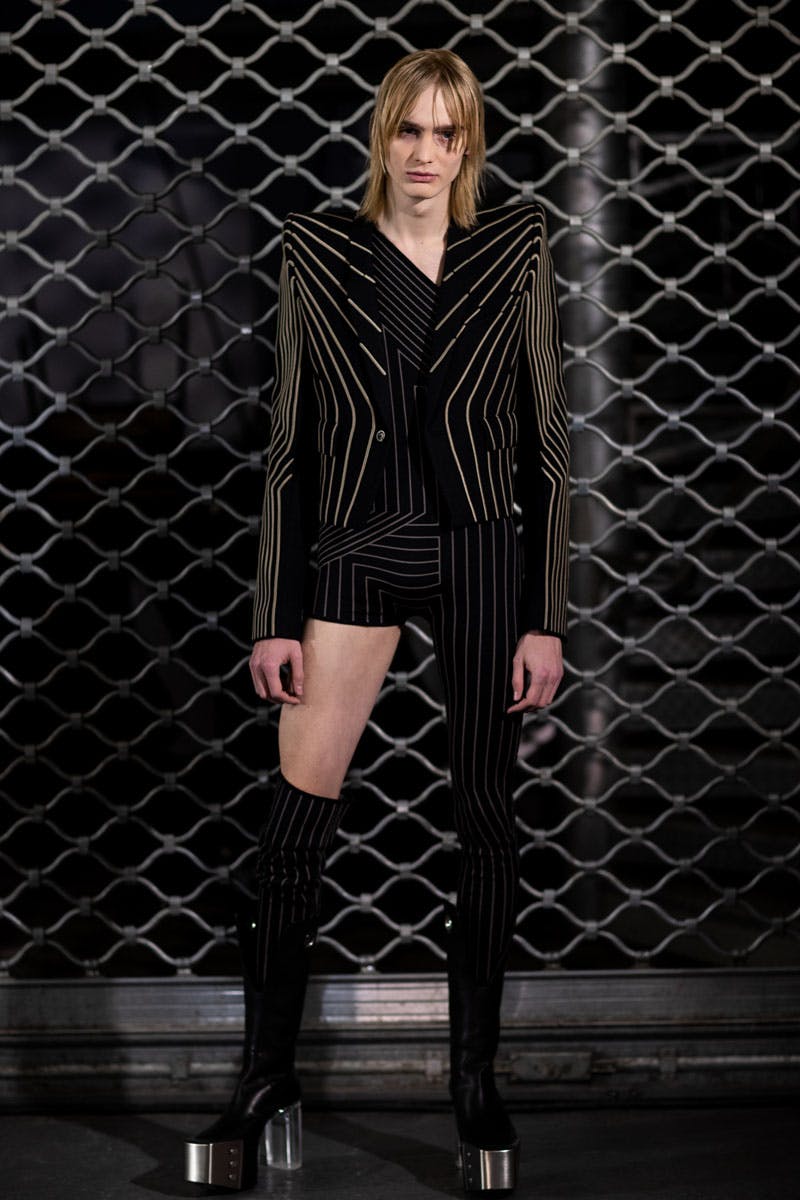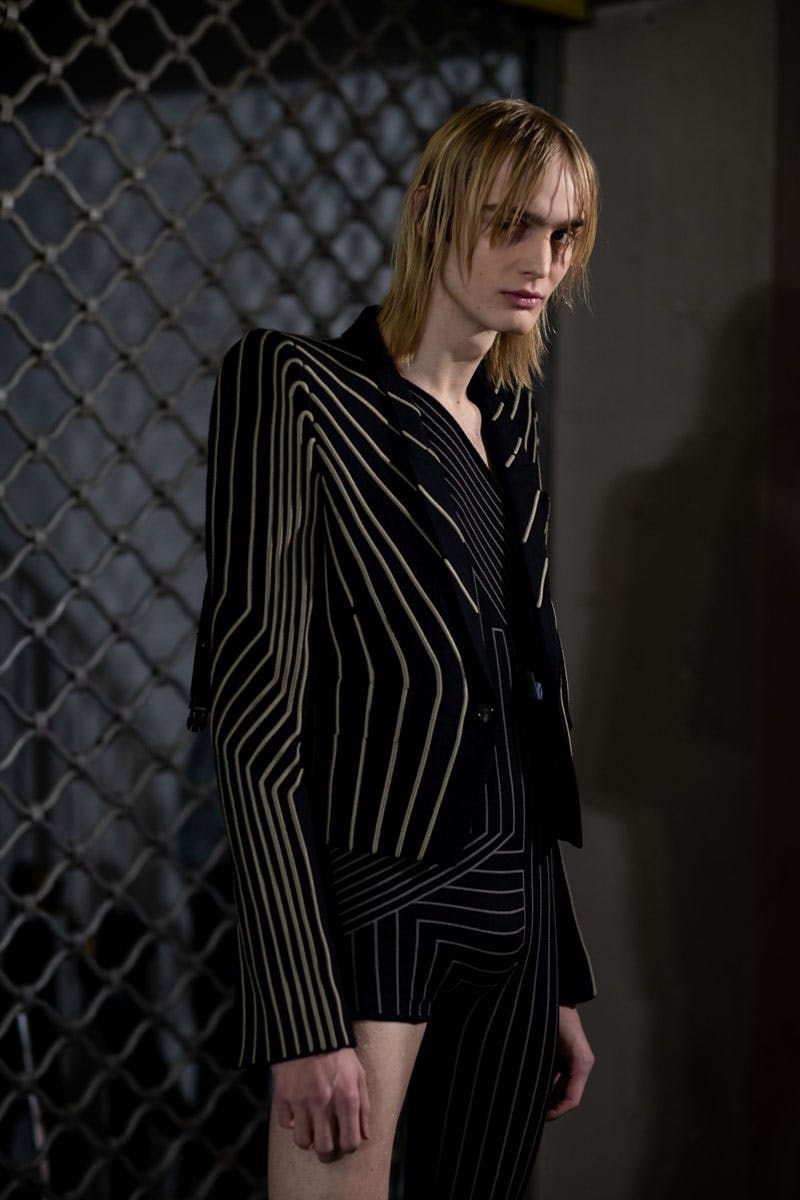 "Our Instagram generation makes refining behavior vs. indulging in performance a weird new balancing act..."

Rick Owens on Rick Owens FW20 Men's
Industry Opinion
"Rick Owens does commercial. The closest he's come to wearability. Almost a formalwear collection. Yet that also means leotards with fabric missing on the legs. I really liked it." - Eliot Haworth, Deputy Editor at Fantastic Man
Highsnobiety Shopping List
These Shearling-trimmed Leather Jackets
The contrast of red and blue on this cozy leather perfecto biker jacket here has us wondering if Rick Owens rewatched AKIRA recently. 
These Platform Boots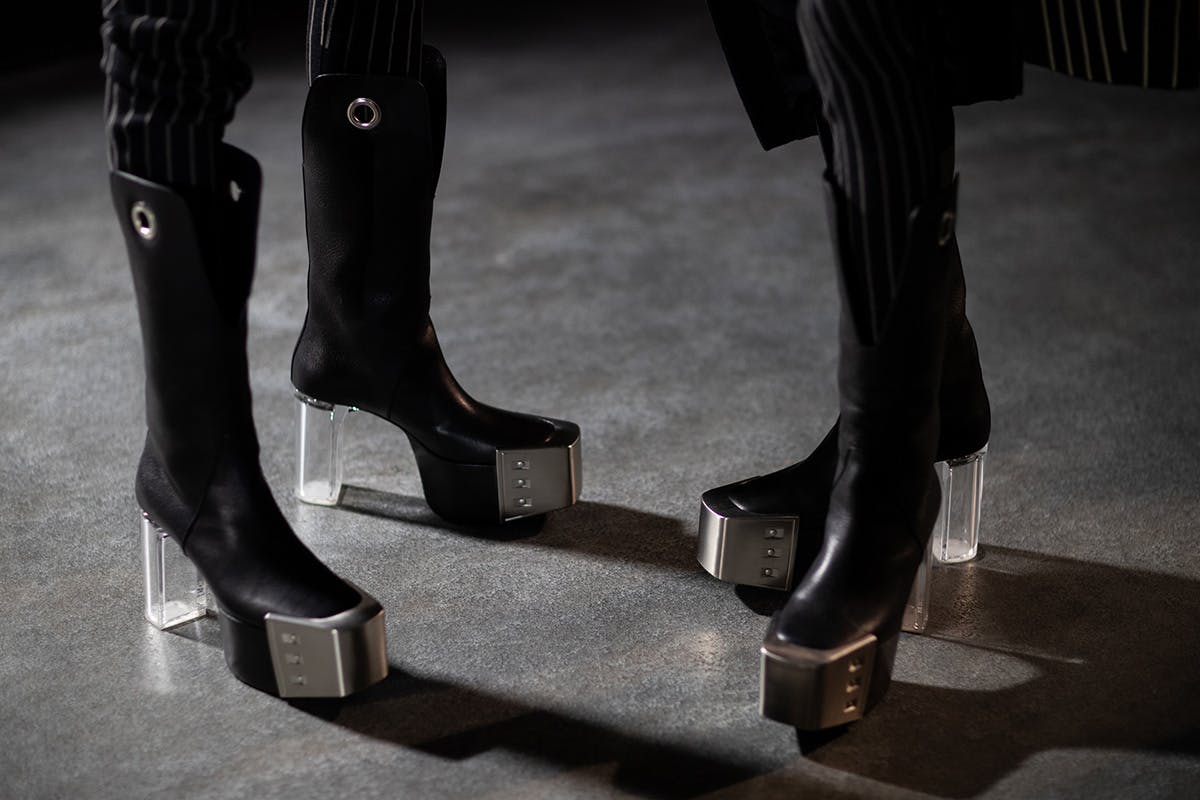 Do we dare? Rick Owens first started sending platform heels down the runway last year, and now they've leveled up to include a metal cap and a transparent heel.