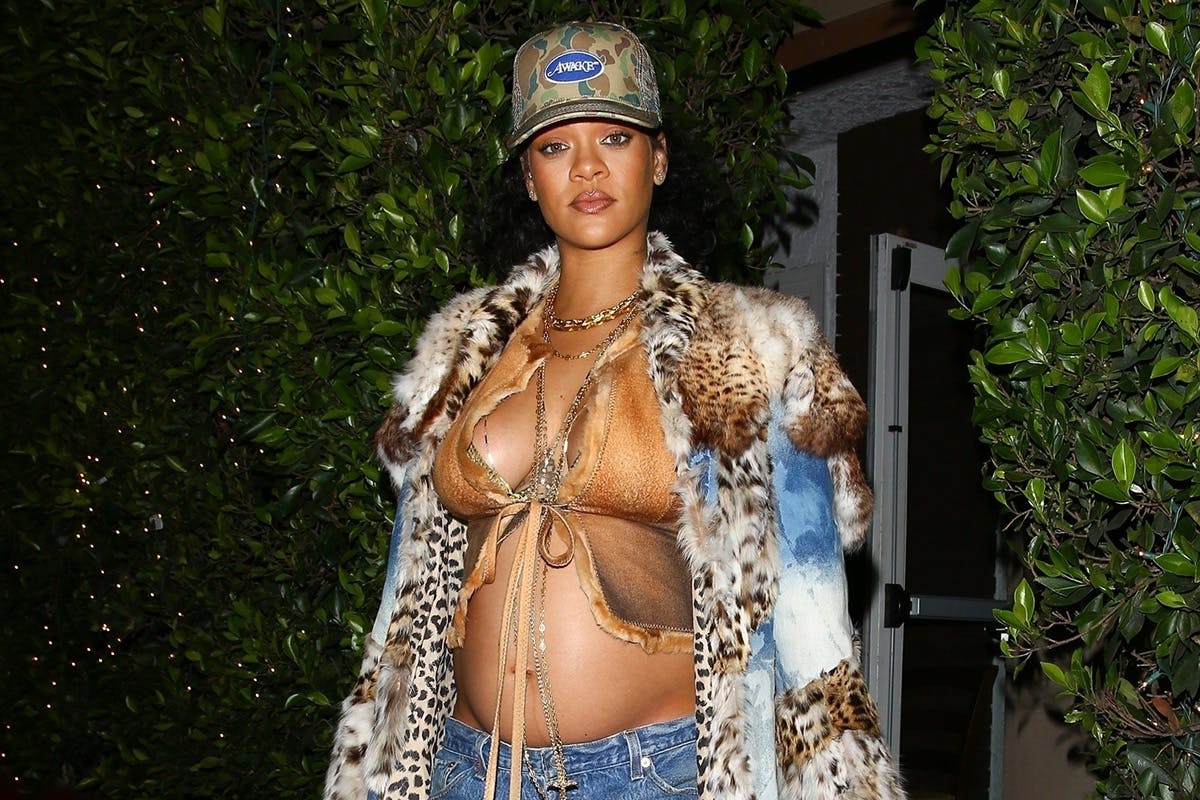 This article was published on March 19 and updated on March 27
The internet is all up in Rihanna's womb again, and this time, they believe that they know the gender of the Fenty Baby (or so they think).
On March 17, Rihanna hit up Target, outfitted in another stylish maternity look, following the store's  "no list, just vibes" customer manifesto (wow, she's just like me).
The Barbadian singer mostly lingered in Target's baby section, assumably picking up a few pieces, including an $18 Cat & Jack red frilly dress, for her soon-come bundle of joy.
Of course, a fashionable Target run by Rihanna caused fans to quickly run to their keyboards and hail her as a relatable queen for shopping at the popular retailer.
But, the red baby dress ultimately sounded the internet off, convincing social media that Rihanna's first child will be a mini Rih, i.e., a baby girl.
Then, Rih went to Couture Kids for some luxury baby clothes shopping on March 26. As she lingered mainly in the girls' section again, her relatable reactions to an adorable mini Burberry trench further convinced fans that she's having a baby girl.
But wait, the gender mystery isn't solved just yet, Twitter detectives. Per Entertainment Tonight, the Savage X Fenty founder also picked up some gender-neutral onesies and boys' apparel during her Target trip.
So, what now? She must be having a boy, right? Or girl and boy twins?
Seeing as everyone is fixated on her baby bump and thus the gender, Rihanna continues to keep the baby's sex hidden from the world — and possibly herself too, as women tend to wait until the actual birth of the baby to know the gender.
I mean, it's is Rihanna's baby, people. She decides when she's ready for everyone to know the baby's gender (if ever at all).
But, the reveal is almost here for those dying to know as Rihanna shared in an interview that she's in the third trimester of her pregnancy, aka the home stretch.
Then again, who cares what the sex of Rihanna's baby is? Whether they're a boy or girl, I just pray the baby is healthy and realizes they were blessed with Rihanna and A$AP Rocky as fly parents.