Rihanna's debut skincare line Fenty Skin is set to drop this Friday, but fans have already ruined the launch for the rest of us. Following early access sign ups on the Fenty site, the affordable skincare range – which isn't even available to shop yet – is already reselling for hundreds of dollars.
Fenty Skin will officially launch on July 31, but Riri gave her fans the chance to sign up for pre-orders today, July 29. Naturally, as soon as the clock struck midnight an overwhelming number of early birds flooded the site, trying to get their hands on the covetable products.
As Twitter users report, the insane amount of web traffic caused the website to crash for many, while others spent hours waiting in line. In the midst of this, Fenty Skin products have begun to pop up on eBay and other retailers... for absolutely ridiculous prices.
The Fenty Skin range retails for no more than $35, we noticed that the products are already on offer on eBay for up to $550.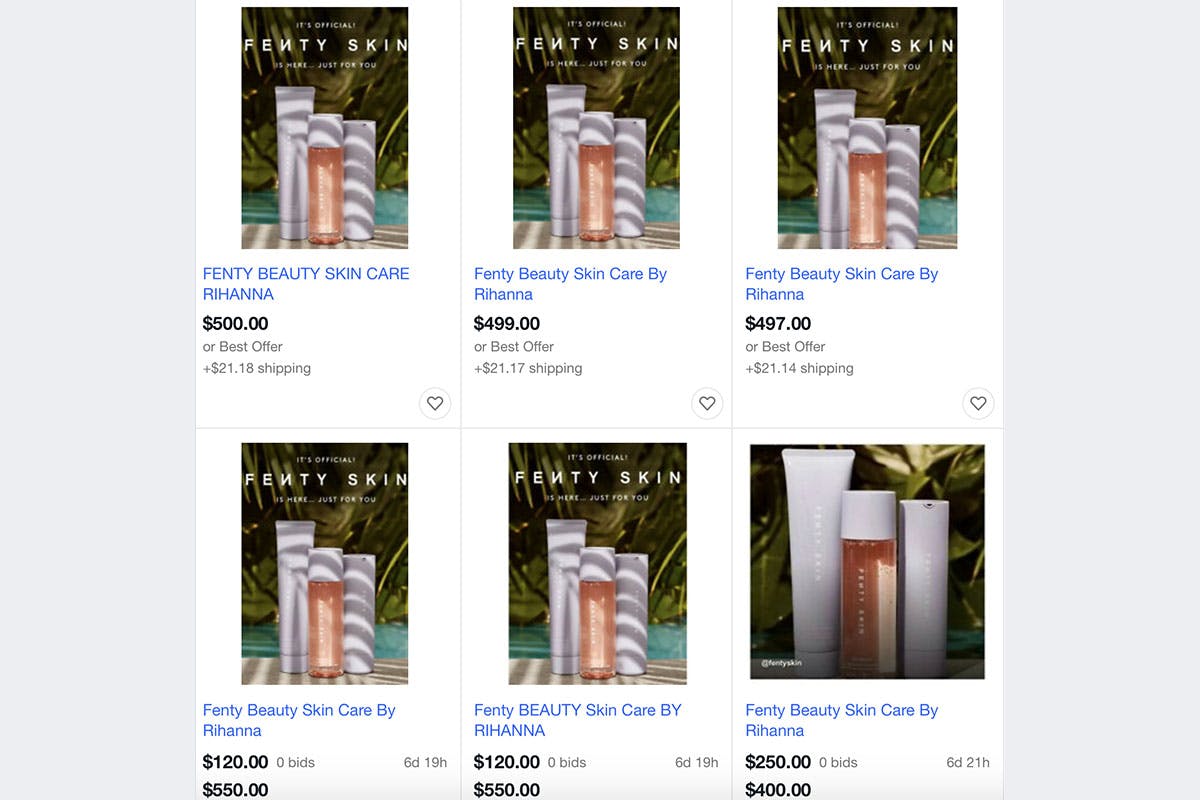 With all the drama surrounding the pre-order and insane resale, fans have spiraled into full-blown meltdowns. Check out some of the hilarious reactions below.