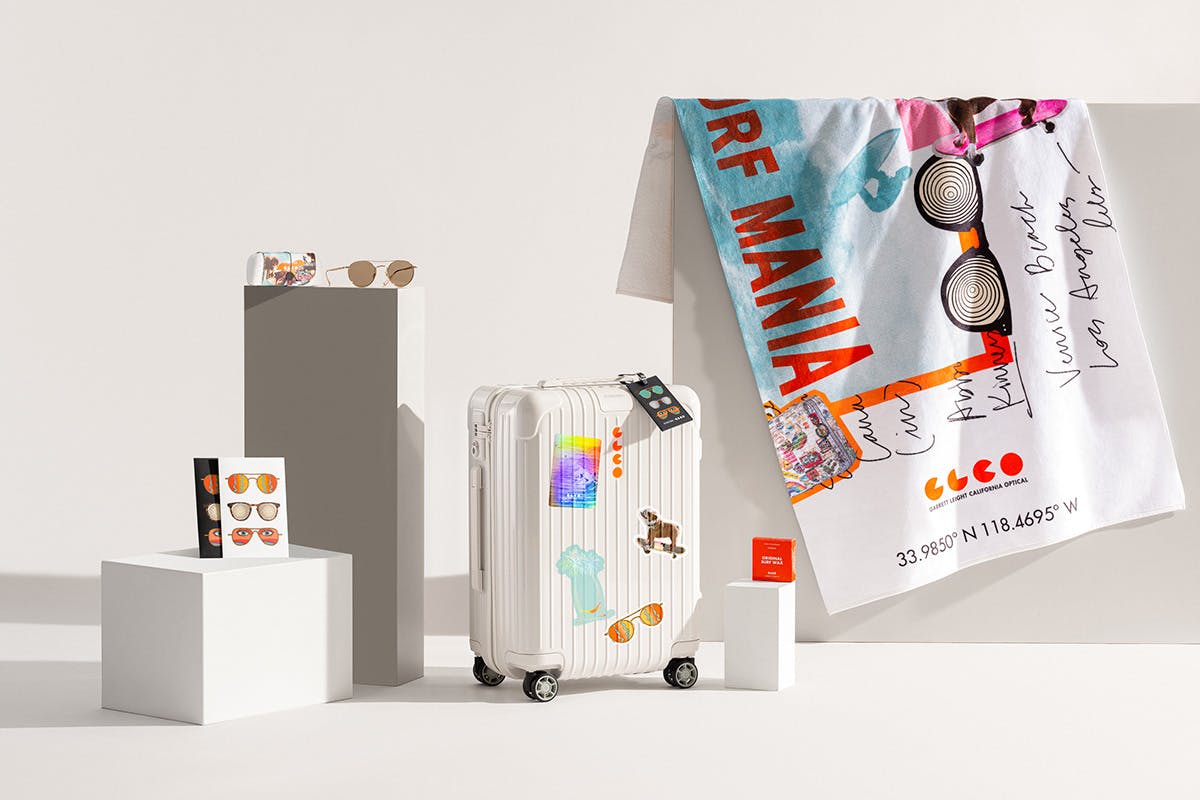 RIMOWA continues its string of collabs, this time teaming up with indie eyewear brand Garrett Leight California Optical (GLCO). Inspired by the sun-soaked surf culture and psychedelic art scene of the Californian coast, the accompanying campaign was shot by actor Dave Franco and celebrates the lifestyle and culture of Venice Beach.
The collaborative collections includes six pairs of sunglasses, two luggage sticker sets and a limited-edition RIMOWA x GLCO Essential Cabin Suitcase in white gloss. The sunglass designs include three metal and three acetate frames. Lens color options include sepia, green, blue and black. Each pair of shades comes housed in a unique co-branded grooved sunglasses case. The suitcase contains a pair of collaborative sunglasses, a beach towel, surf wax, luggage sticker sets, and a luggage tag specially crafted for this partnership.
The RIMOWA x Garrett Leight collaboration launches March 12 and will be available in select retail stores and online at RIMOWA.com and GarrettLeight.com. The sunglasses will retail for $470 each, while the suitcase will be available for $1,100.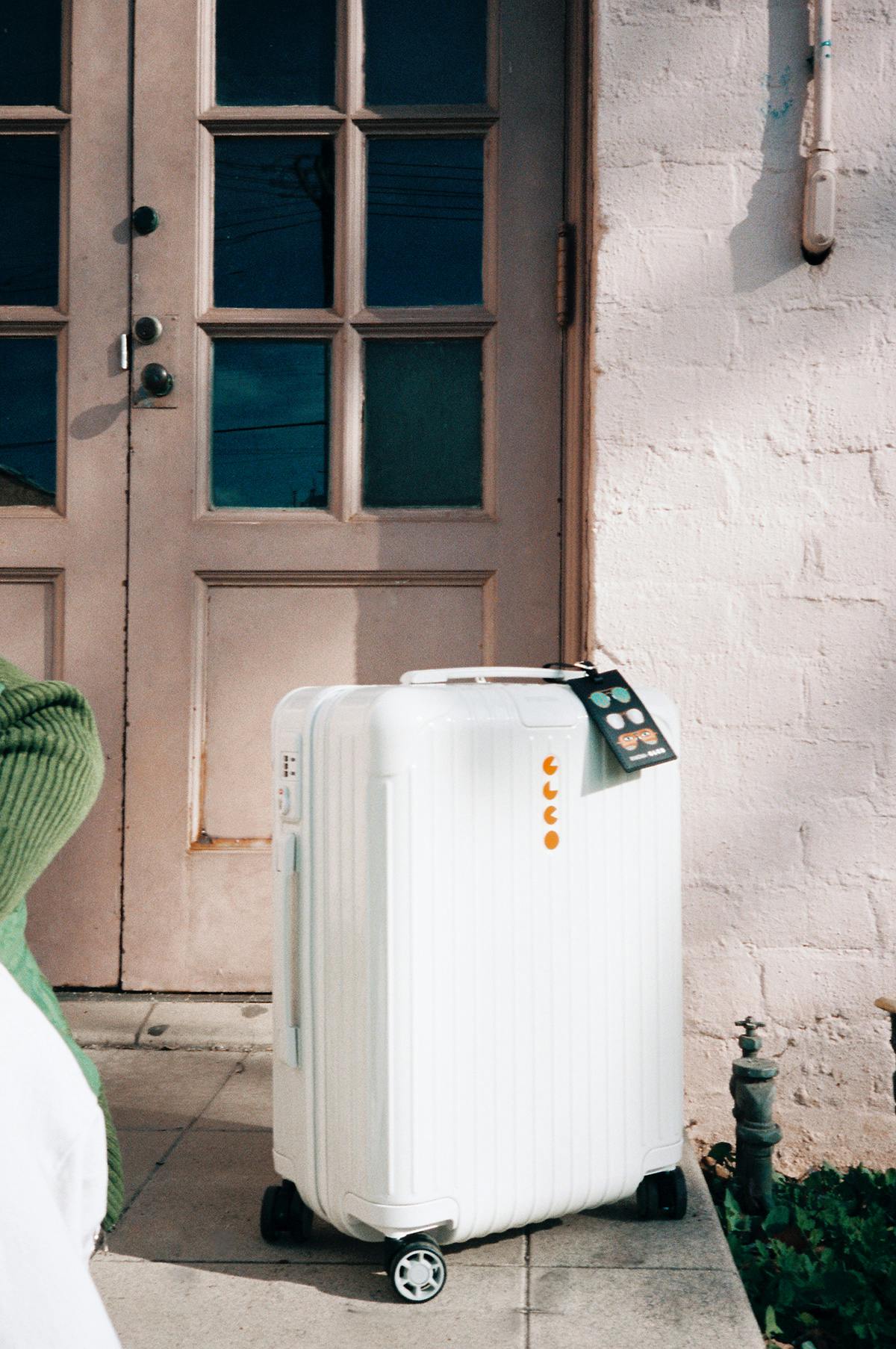 To learn more about the campaign, we spoke with Franco over email. Find his insights below and check out the exclusive behind-the-scenes video.
The collection was inspired by the sun-soaked culture and unique art scene of the Californian coast. How were you able to bring the brand's products to life with the campaign video?
We filmed in three of the most lively areas of Venice: Abbot Kinney, the boardwalk, and the skatepark.
There is so much natural beauty in these locations that we were able to point the camera in any direction and capture that bright/breezy/California vibe that is so unique to the area.
Were there any amazing moments or highlights to share while shooting? Any challenges you faced?
My favorite moments were filmed by a cameraman (John Lyke) who operates while rollerblading. He was able to capture extremely dynamic shots that infuse a ton of energy into the video.
The most difficult part of filming had to do with the fact that we could only shoot while the sun was up. So we essentially had 10 hours to get everything we needed, while also accounting for three locations changes, wrangling hundreds of local background artists, and hoping that our main actor could ride a makeshift skateboard created out of a suitcase...It was a very intense day, to say the least.
What are the main things you do as a director to create a final product you are happy with?
All the featured skaters are non-actors and I wanted to make sure they felt as comfortable as possible so that they could perform to the best of their abilities. I mainly just encouraged them to be themselves and kept reminding them that there was a reason I cast them in the first place— they're all extremely charismatic and easy to root for.
What does traveling mean to you? Do you travel to seek inspiration?
My favorite way to travel is by eating my way through any given country. I always do research and find the best places to eat and schedule my days around food. Anything that happens in between meals is just a bonus.