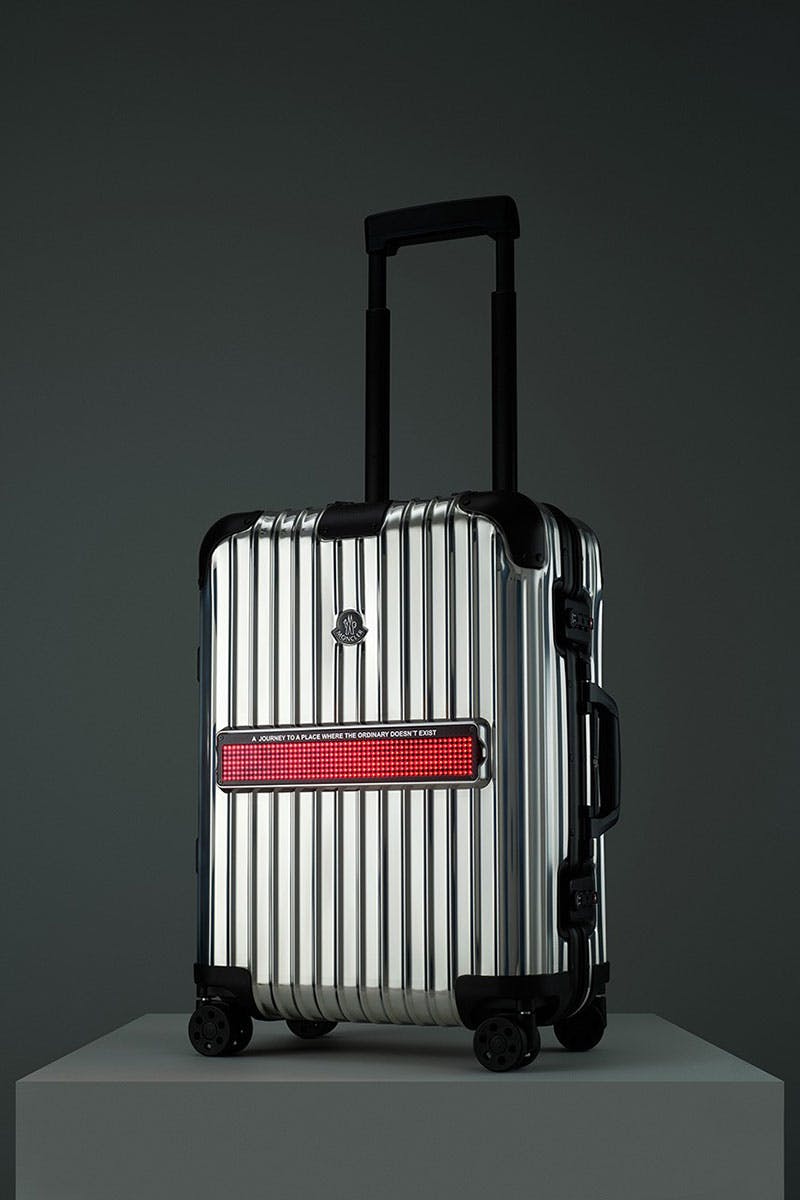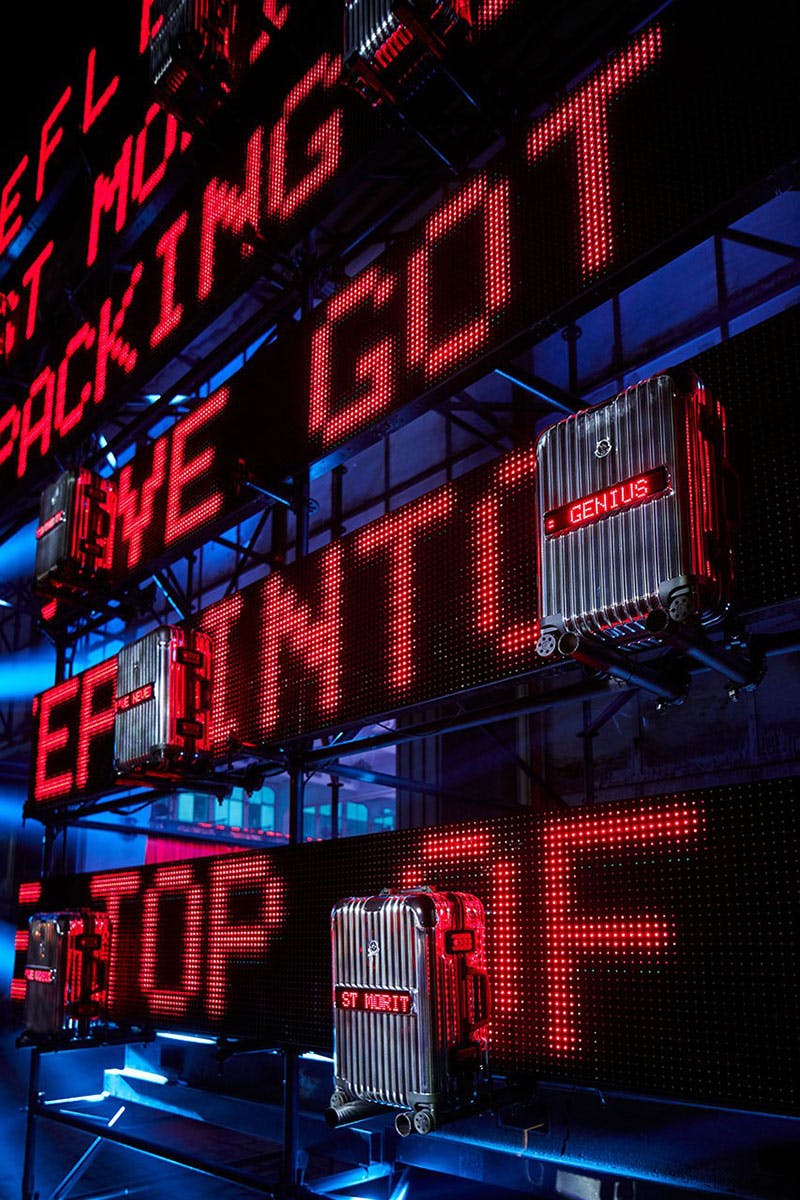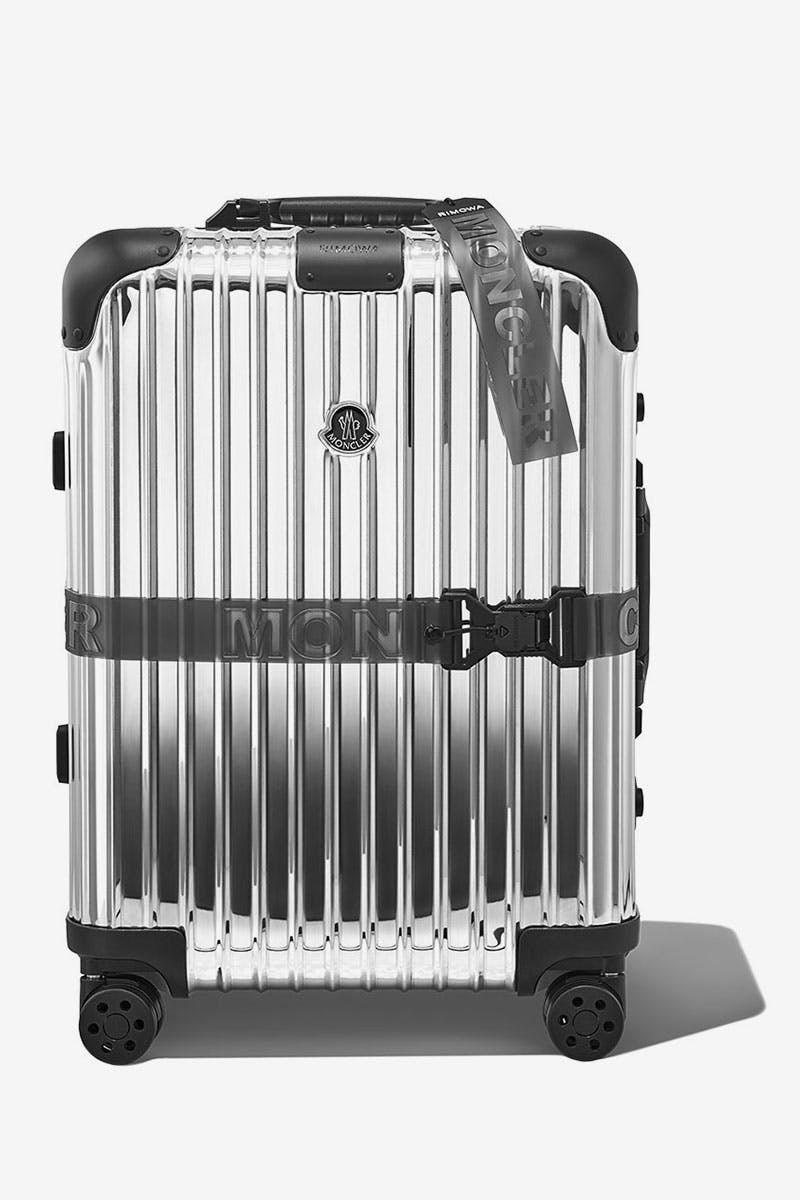 As part of its Genius initiative, Moncler has linked up with RIMOWA to develop a cutting-edge suitcase titled "Reflection."
Named for its mirrored aluminum surface, the conceptual new luggage is inspired by RIMOWA's Original Cabin. The sleek exterior is paired with matte black handles, locks, and reinforced riveted corners with Moncler's logo embedded on the face.
The most striking element of this bold redesign is a removable LED screen embedded in the exterior, which displays messages in block red lettering. The scrolling text can be programmed by way of the accompanying "Reflection" app.
Each suitcase comes with an exclusive silver packing cube in Moncler's signature padded nylon fabric, a neon yellow luggage tag, and a utilitarian belt. The "Reflection" luggage will debut at Moncler's Genius showcase in Milan later this month and will see a limited release in June 2020 at global boutiques and RIMOWA's website.