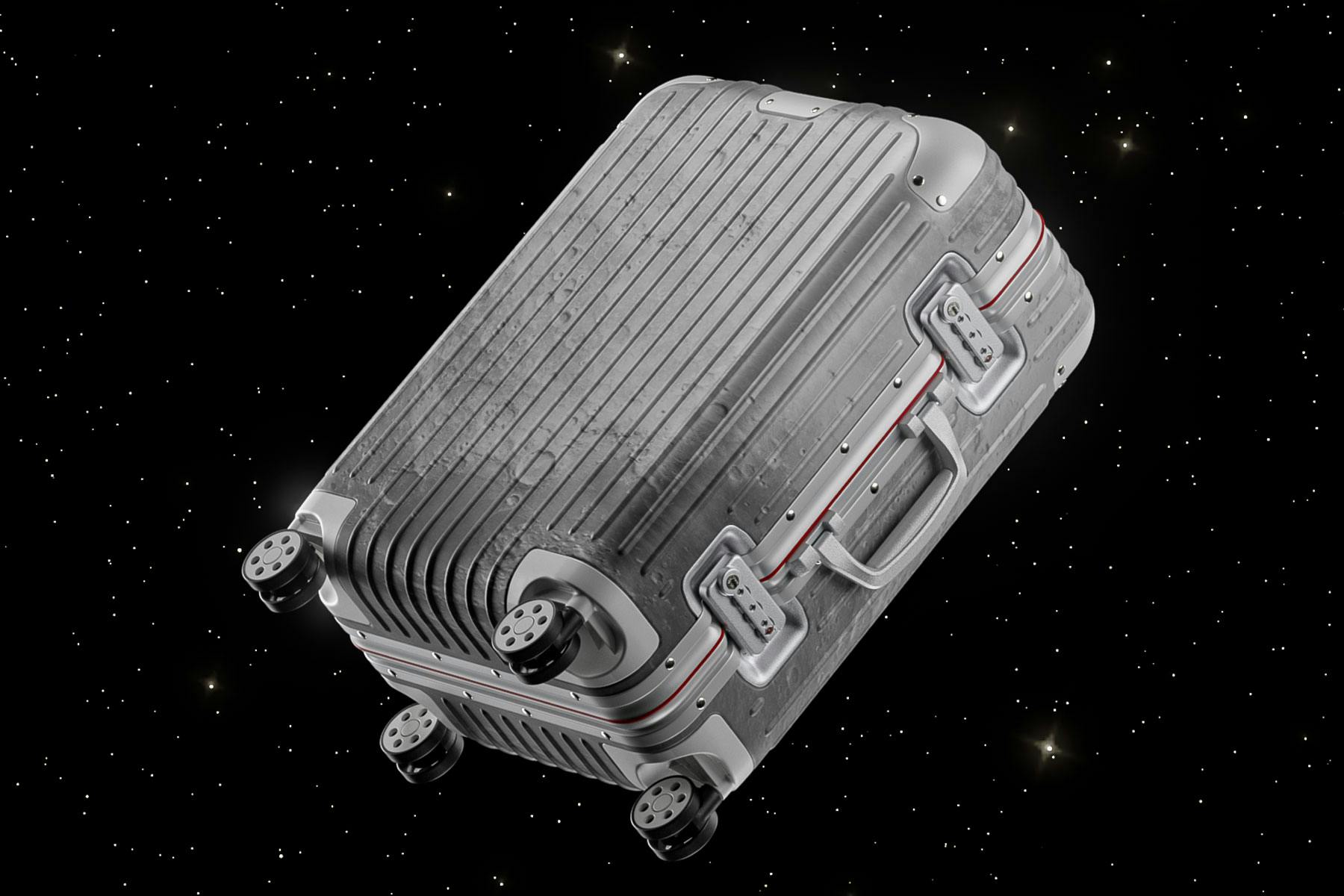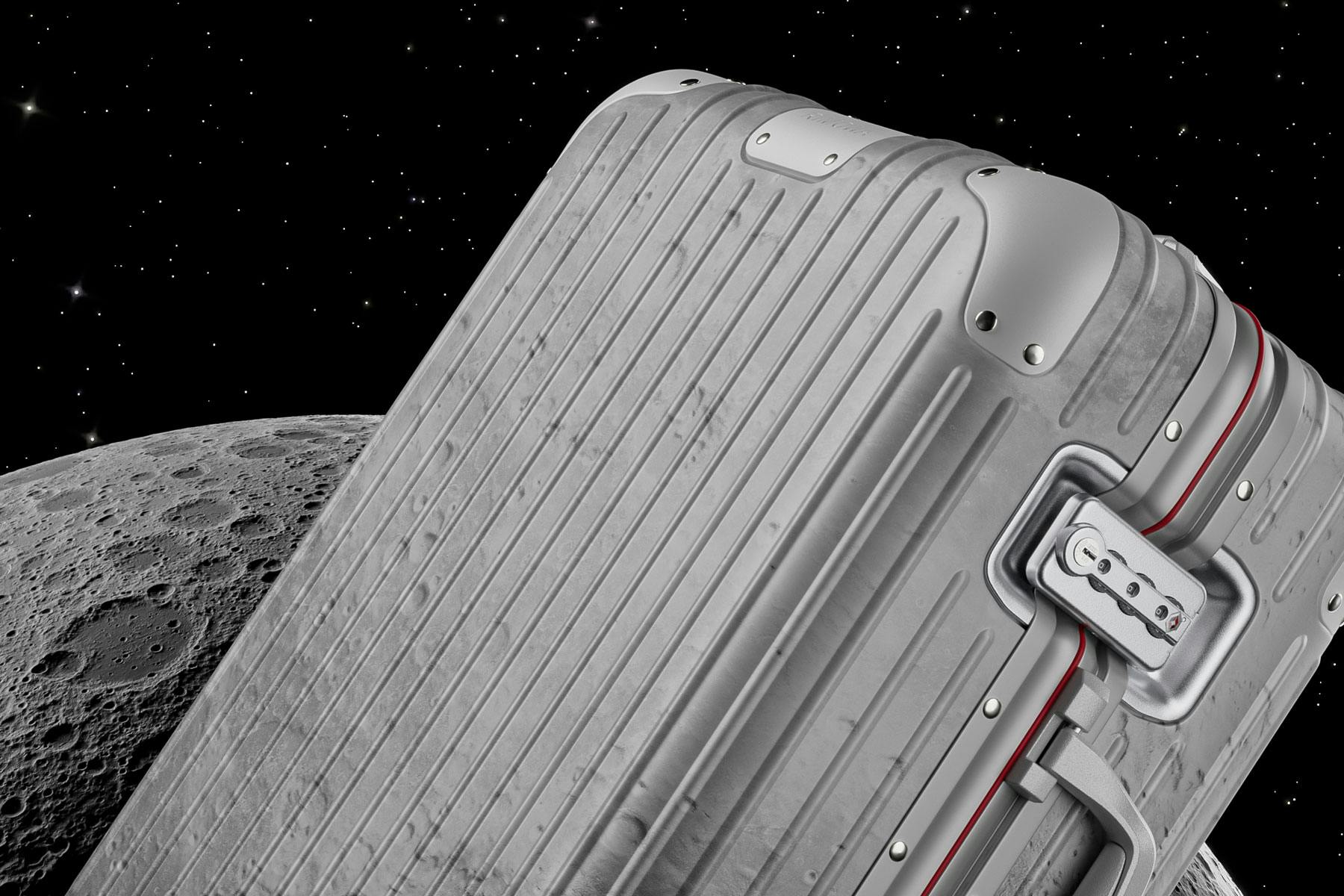 Rimowa is the only suitcase worthy of fashion's elite, and now the luggage maker is taking on a new look that might give it a bit of extra space – literally.
Created as the follow-up to the label's Mars and Mercury collection earlier this year, Rimowa is continuing its intergalactic odyssey by traveling to the moon.
The Original Cabin bag has been covered in a print that mimics the surface of the moon, complete with Rimowa's iconic grooved aluminium design. There will only be 750 pieces available, produced to highlight the 750,000 km round trip journey to the moon and back from the label's Cologne head office. At first glance, I actually thought they sent a Rimowa suitcase to space to confirm. I was incredibly wrong – the case is not actually space-insured.
Featuring a silver shell contrasted by red and white detailing along the side of the suitcase as well as on the luggage tag (a subtle homage to astronauts and their signature space suits) the piece is an elevated take on the durable Rimowa classic.
Whether you've been following the countless space exploration missions lately and want to join Jeff Bezos on his next voyage, or you just want to pull off an out-of-this-world fit at the airport, the Moon Rimowa is the perfect travel companion.
The Rimowa Original Cabin Moon suitcase will be available for purchase starting November 10th, both online as well as in-store.  But remember, there are only 750 pieces available so you better run if you want a space on this rocket.