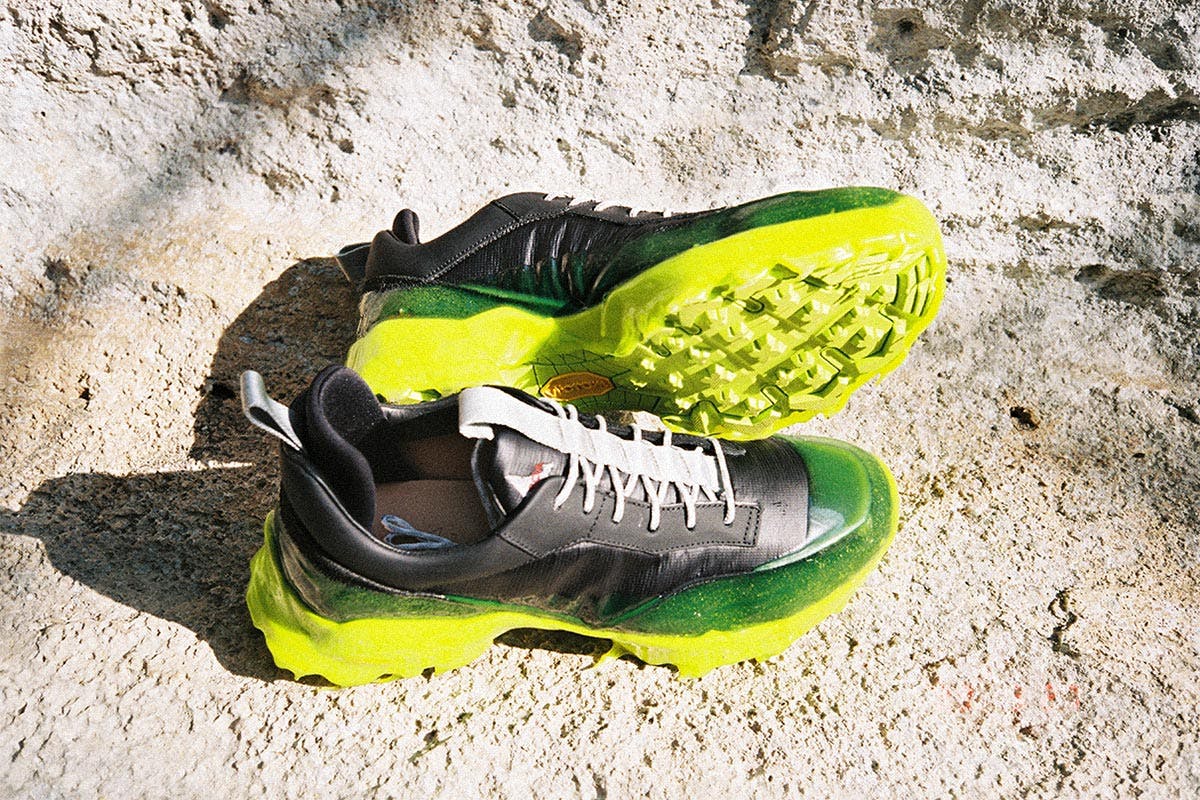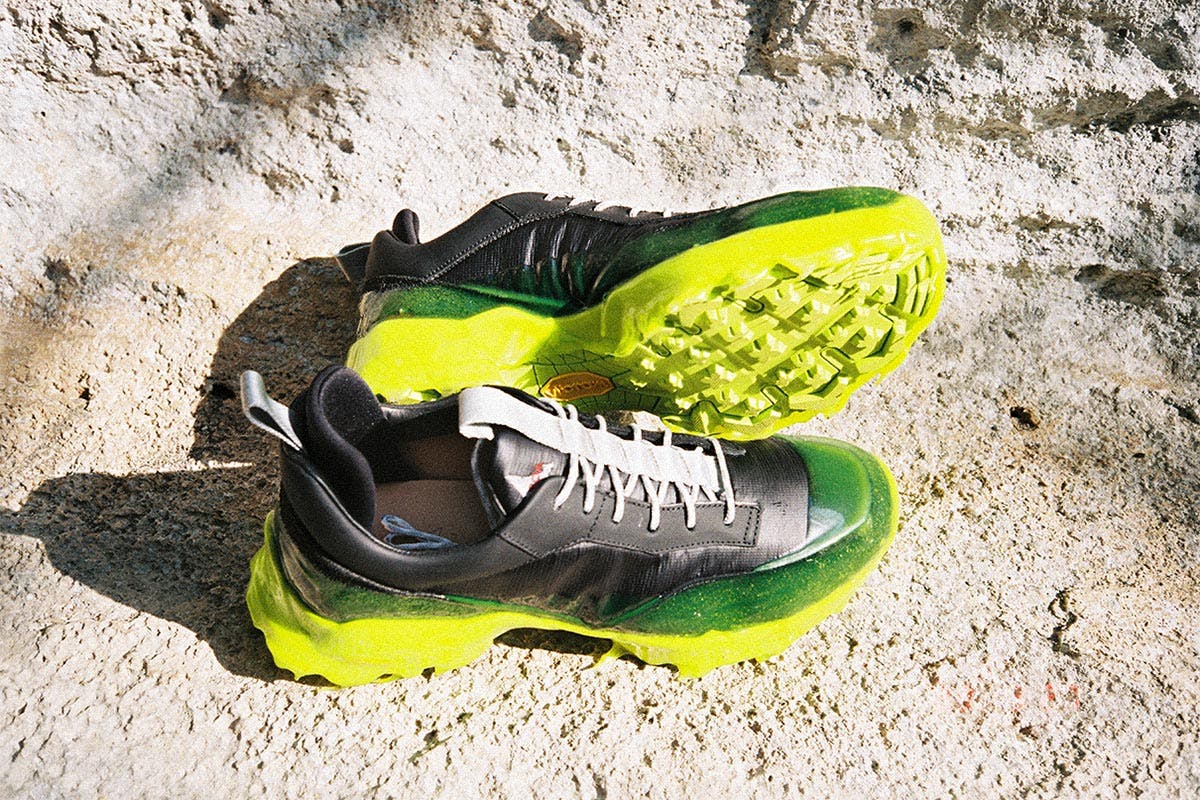 Italian outdoor shoe brand ROA has quickly made a name for itself among the more fashion-conscious crowd thanks to its minimalist silhouettes, traditional Italian manufacturing processes, and cutting-edge materials and patterns.
What was originally born out of an encounter between Italian retailer Slam Jam's creative team and technical footwear designer Maurizio Quaglia, has now blossomed into an outdoor brand toeing the line between form and function, as evidenced by its durable, kudu skin-equipped footwear being the subject of fashion collaborations with the likes of Brain Dead and Stüssy.
Though it has several high profile collaborations to its name, ROA is still a relative newcomer, first appearing on Highsnobiety's radar in FW 2018. With gorpcore one of fashion's biggest trends and hiking-inspired footwear going nowhere, big things are expected from the Italian brand in the near future. We sat down with the brand to find out what the hype is all about.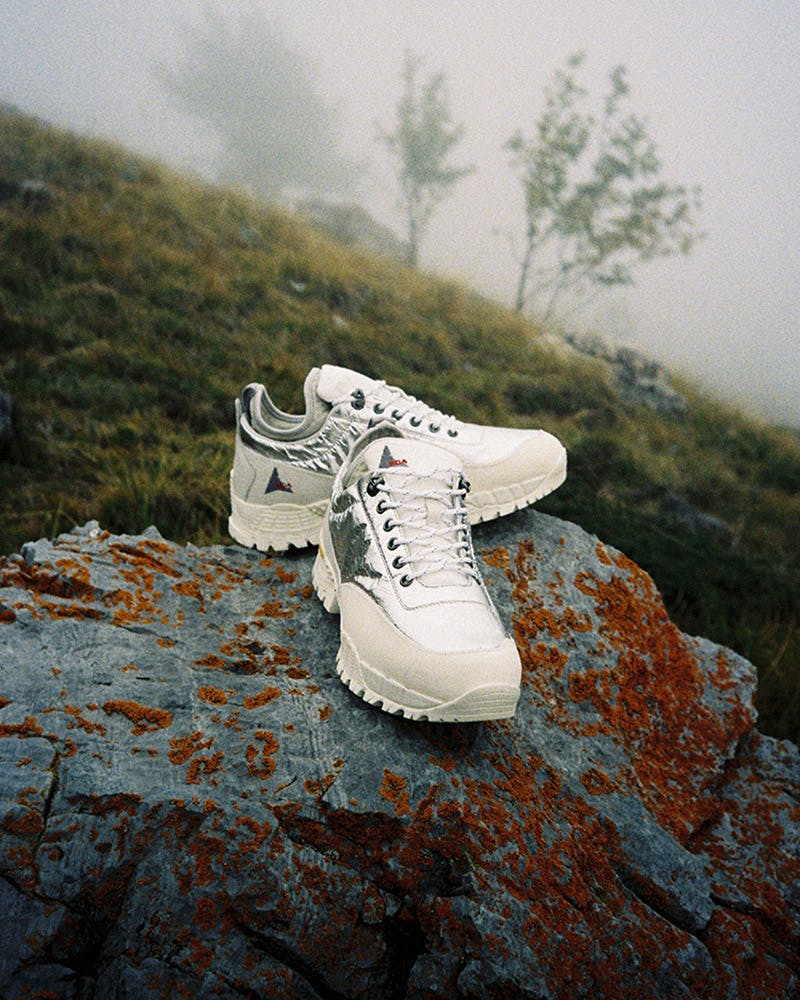 What does ROA stand for?
The name ROA actually comes from a beautiful hiking spot in the Dolomites called Forcella della Roa.
Explain the logo. Why does it look the way it does?
The logo is a stylized, yet minimalistic illustration of the mountain peak of Forcella della Roa.
Explain the relationship between form and function with regards to ROA footwear.
Functionality is our top priority in developing our shoes. In this way, we try to make them as attractive as we can for everyday use, in any environment. Our aim is to help citizens of the world to conquer all the trails, peaks and streets in style.
How does ROA try to bring together the worlds of hiking and fashion?
The development process involves experts both in fashion and technicality. Fortunately, we are people who work closely together and share common passions, which allowed us to find a balance and perfectly merge the worlds of fashion and hiking. We believe that the dialogue and cooperation of these entities have made ROA attractive to both types of consumers – passionate hikers as well as fashion enthusiasts.
Why is kudu skin the hide of choice for ROA?
Kudu skin is our choice because of its natural characteristics, softness, resistance to abrasion and water, also for its irregularity that makes each shoe unique.
How did the partnership with Vibram come about?
We chose Vibram because we wanted a sole that would guarantee safety in all conditions, so we used the mega-grip compound. The sole you find on the Lhakpa - designed by us - will also be adapted to the rest of the collection in the near future. Technically the compound is the same, but on a design level we looked for more futuristic lines without changing the initial concept. A sort of remix.
Walk us through your latest collection.
You will always find the Andreas in kudu black and noix as they are the staples of our collection. As mentioned before, we introduced a new sole that we've been working on for a long time, which can be considered as the sister or the evolution of the one you are used to seeing. We believe that it can give an even more distinctive mark to the brand.
How does ROA choose its collaborators?
The choice of our collaborations is very personal. Our collaborators are people or brands with whom we share common values and that fit to our brand's vision on innovative hiking footwear. There is no rule, nor a set of necessary requirements. It has always been a desire born from shared experiences and passion!
ROA produces boots for Matthew Williams' ALYX label. How did that happen?
Matthew saw the shoe when he was looking for outdoor inspiration, deciding that it was the perfect silhouette for his collection.
What are the differences between ROA boots and ALYX-branded ROA boots?
On the Andreas silhouette there are no major design differences. On other models, though, our design studio worked with input provided by ALYX and adapted them to the ROA needs, creating a deeper merge between the two brands. As ALYX has a very strong fashion background, the ALYX-branded ROA boots needed to respect the two brand identities equally. The boots resemble classic ROA silhouettes, but with a twist when it comes to materials and design.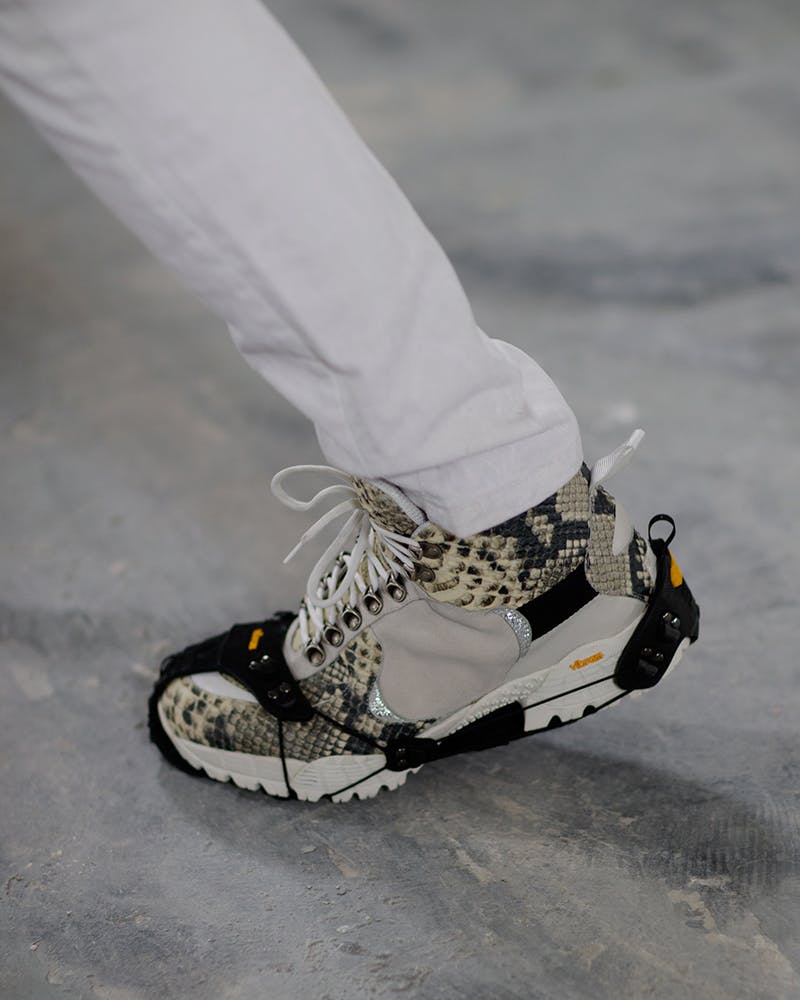 Who are your core consumers?
Fashion people, above all, because that is where our sales offer is the most concentrated. But people who don't want to sacrifice their aesthetics even in the toughest conditions are drawn toward ROA as well, which allows us to have a good mix of consumers.
What do you think about the hiking and trail-inspired trend in footwear over the past few seasons?
It has been, and still is, extremely stimulating. Looking at it from the fashion side it's fascinating, as consumers initially bought fashion brands aesthetically inspired by the outdoors, after which they shifted their taste toward authentic and genuine outdoor products.
What is next for ROA? How will the brand continue to innovate?
Continuous research on materials and new models that we can't wait to reveal! More than innovation, authenticity is important to us. This is the greatest value that we're aiming to preserve. Where it will take us will be a discovery!