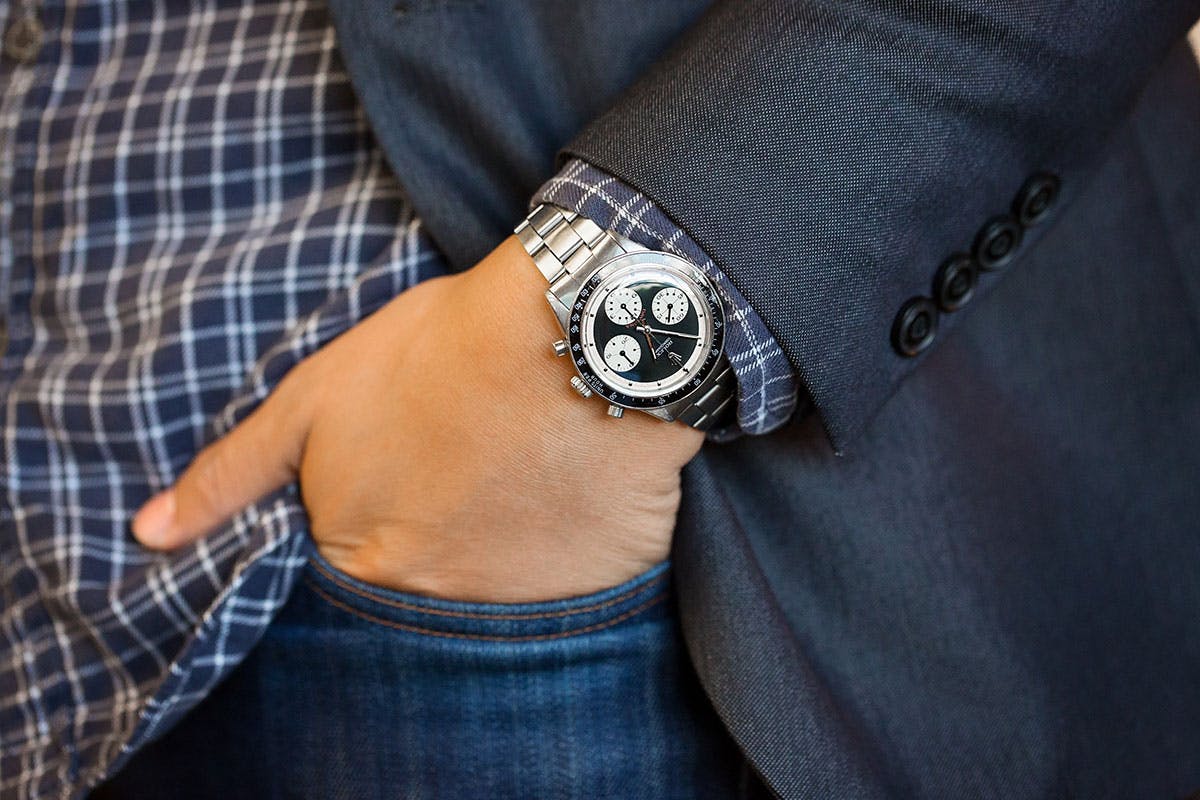 Paul Altieri, owner of pre-owned luxury timepiece dealer Bob's Watches, has just shared an absolutely wild story about a Canadian woman who, four years after buying a thrift store sofa for $25, found a vintage Rolex watch worth $250,000 stuffed between her cushions.
Specifically, the watch was an extremely rare Rolex Daytona 6241 "Paul Newman" model, which as Altieri explains is king in the world of vintage watches.
On finding the watch, the woman (who had no way of locating the previous owner), understood it was valuable — though of course, not how valuable — and contacted Bob's Watches to sell it. She didn't want to risk it getting lost in the mail, nor had the money to pay to travel to California, so Altieri sent a vintage Rolex expert to Canada. The expert confirmed it was genuine and valued it north of $250,000.
She sold the watch to Bob's Watches for the quarter-million valuation and, when asked what she was going to spend the money on, said she was planning to "buy a house and get a boob job."
Fewer than 3,000 6241 models were produced in a three-year period between 1966 and 1969 and fewer still were made with the Paul Newman "exotic dial." Paul Newman's very own iteration of this model broke a record for the most expensive watch ever sold at auction back in 2017, coming in at a wild $15.5 million ($17.8 million including buyer's premium).
NB: The above image is a Rolex Daytona, not the specific "Paul Newman" model.