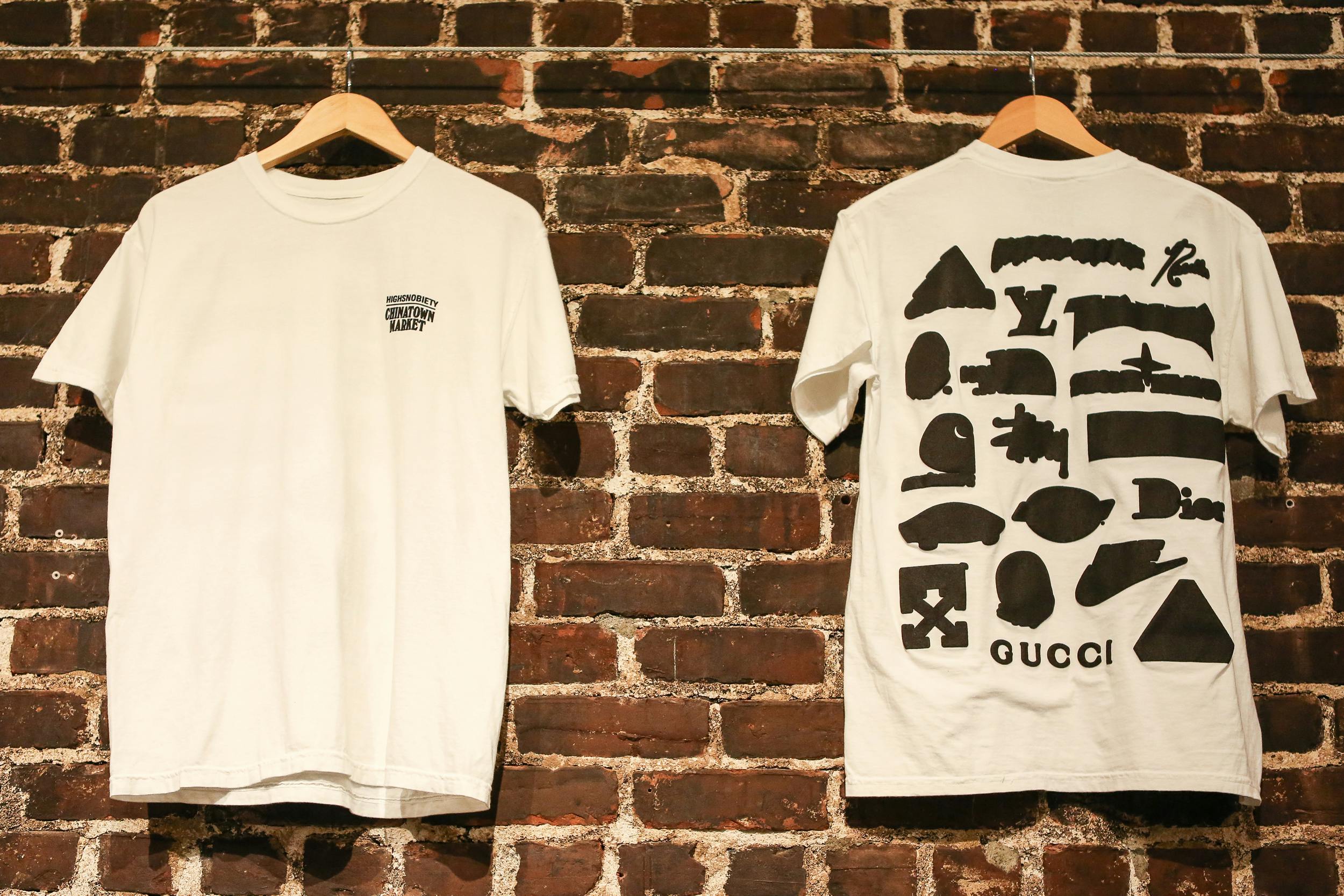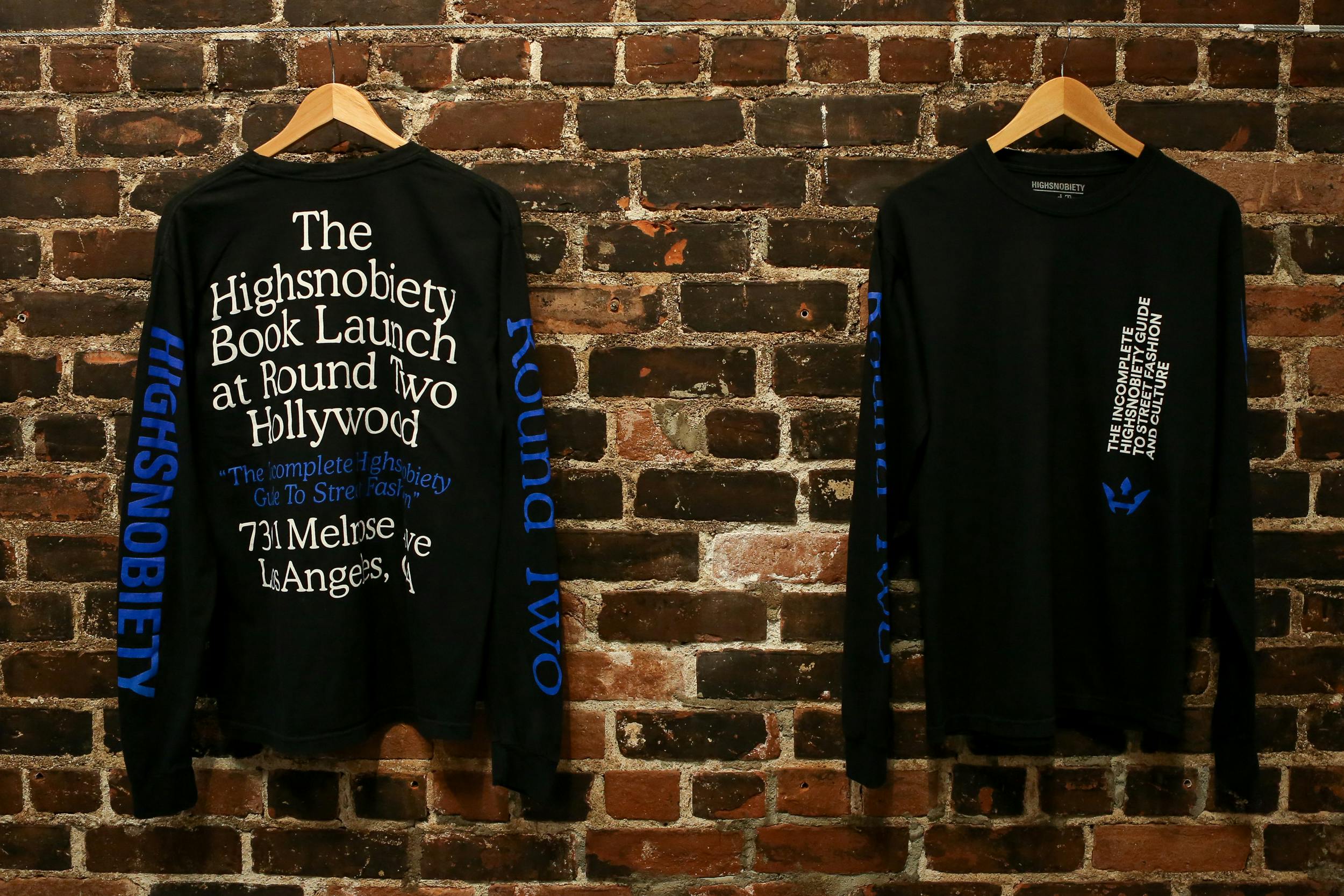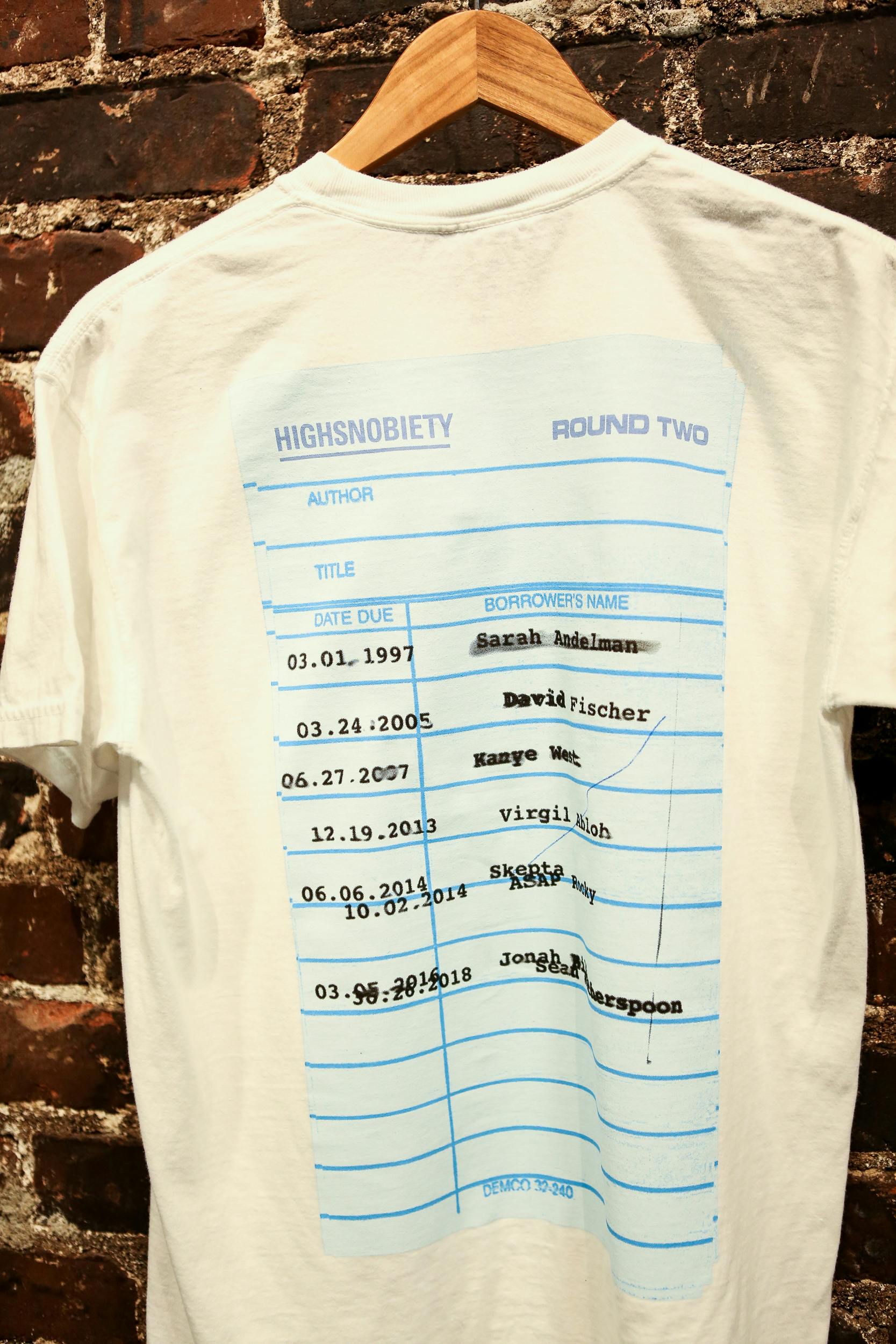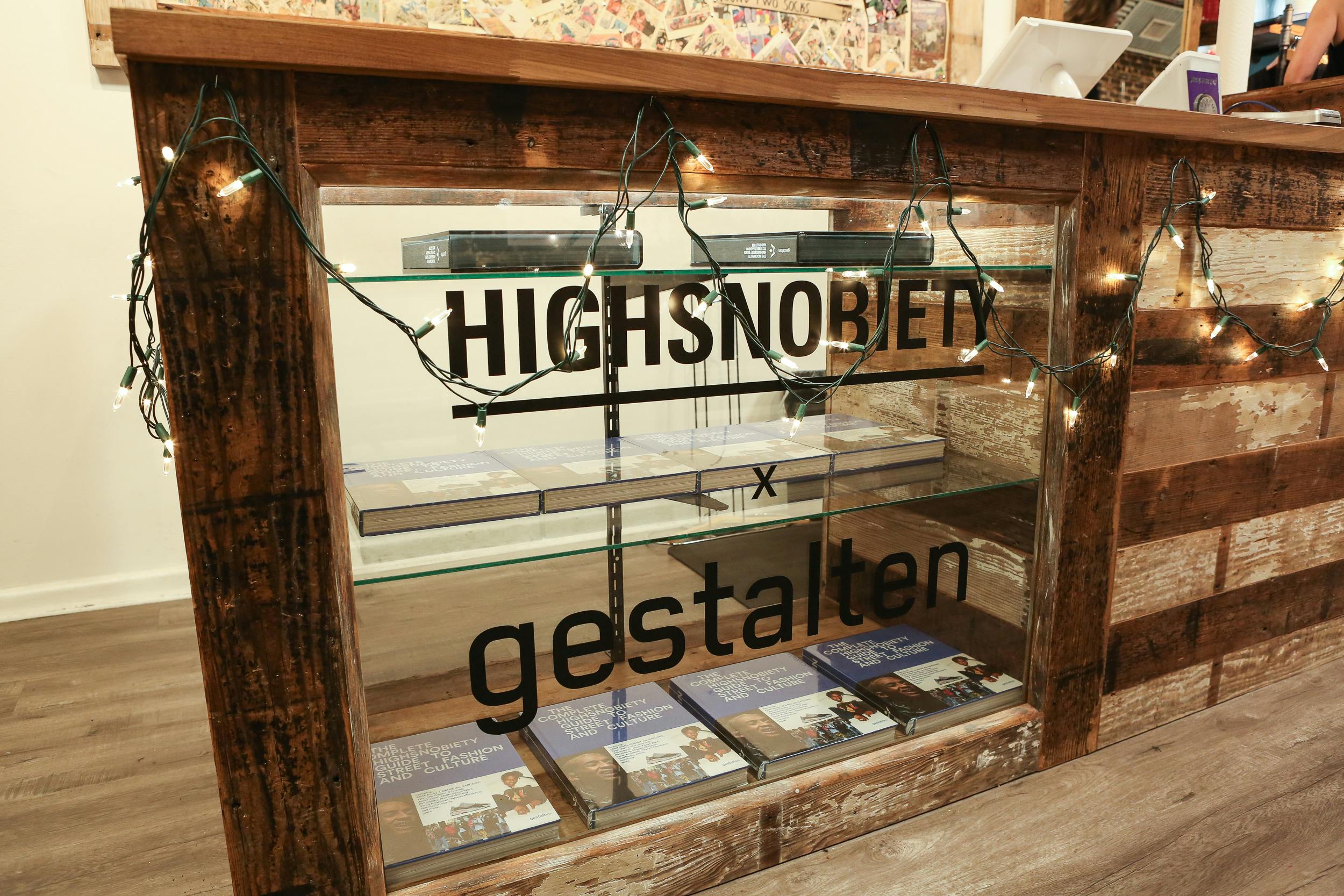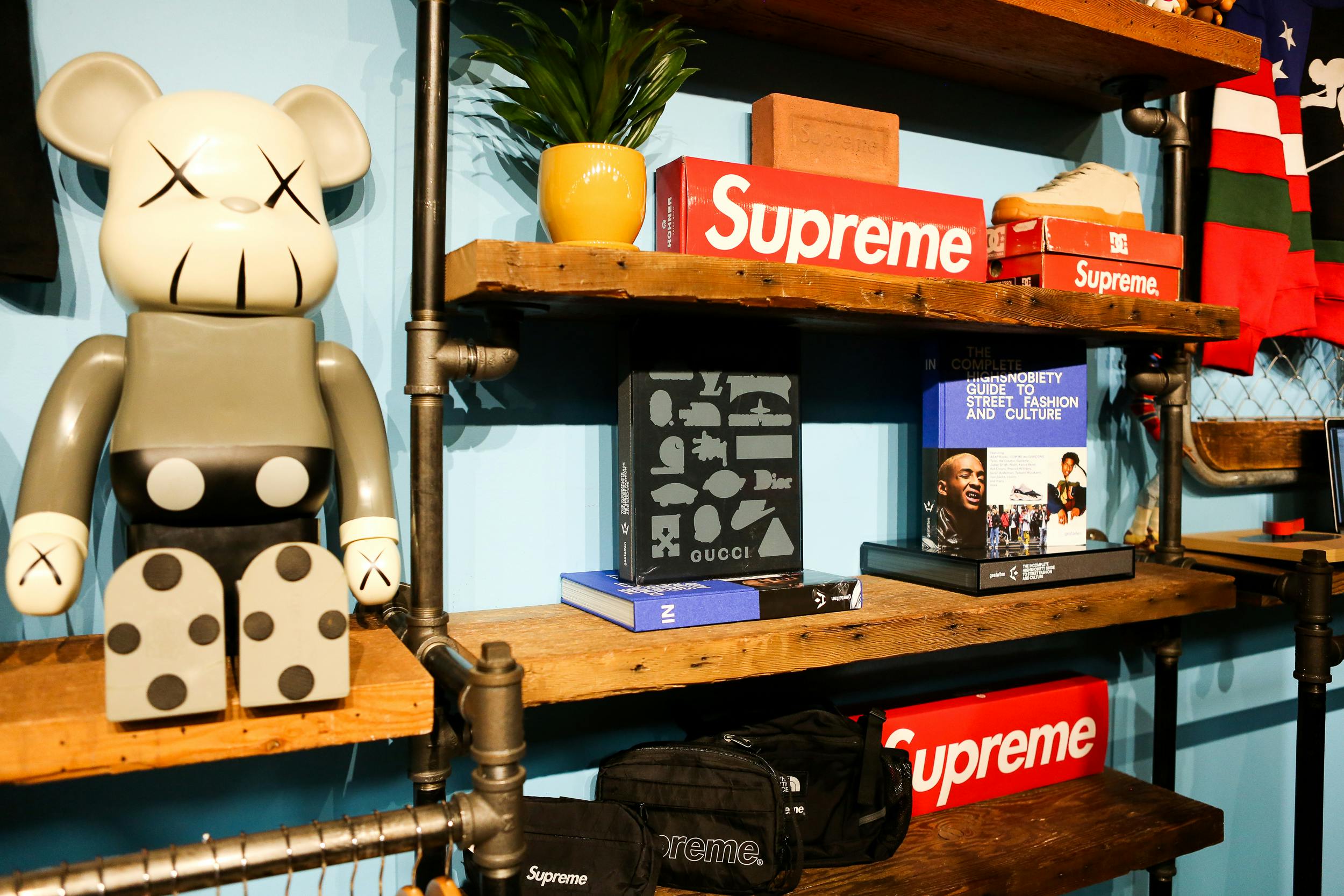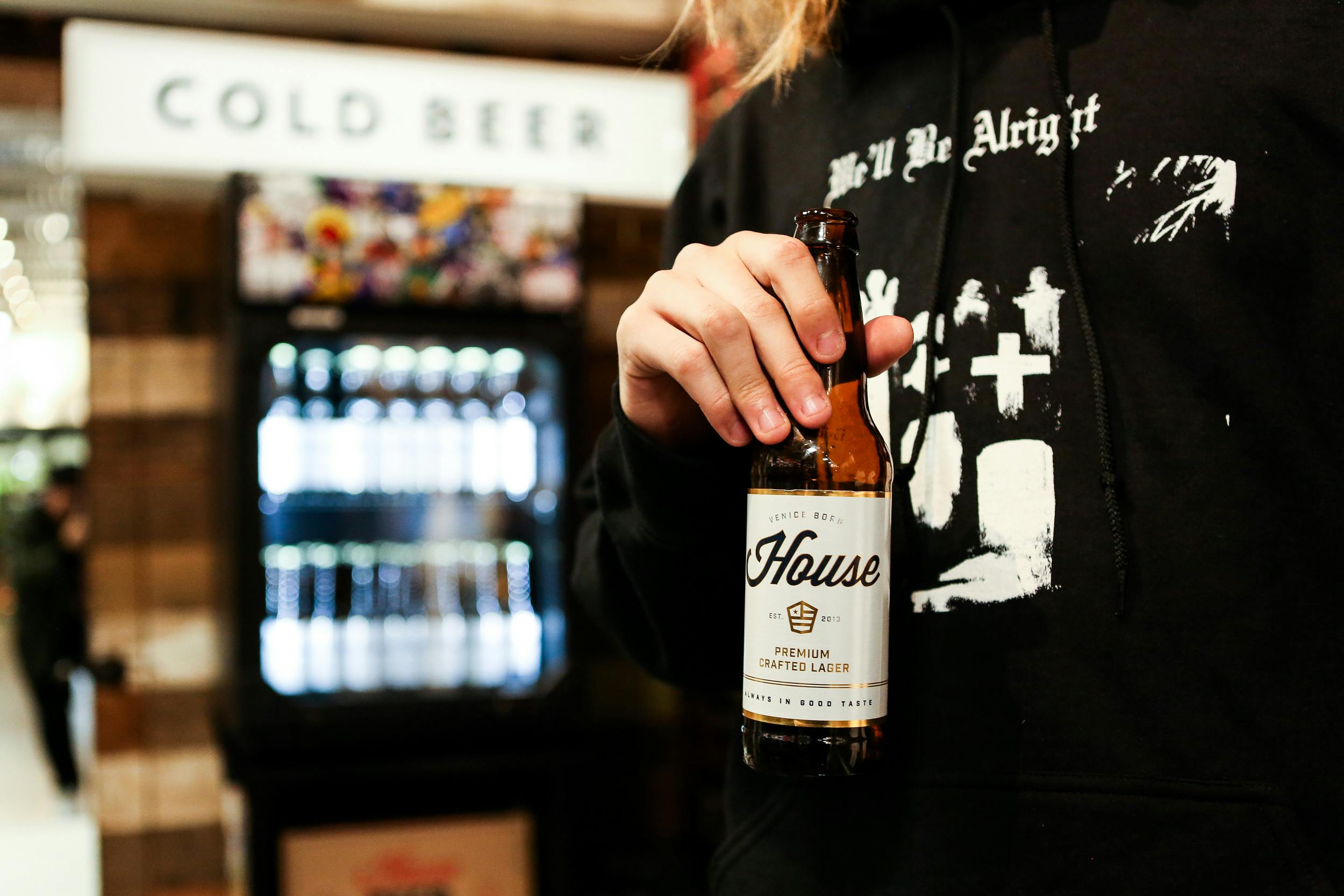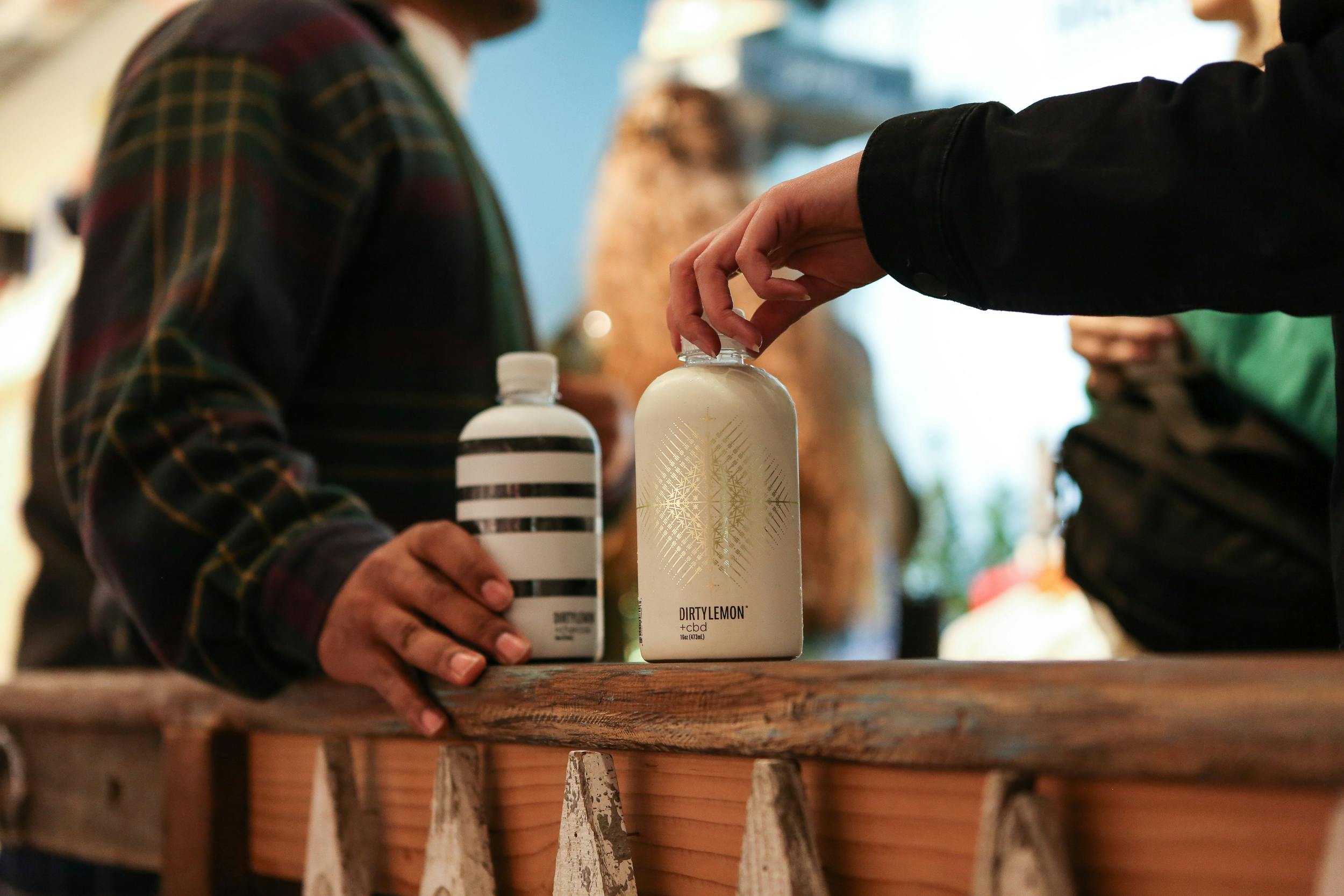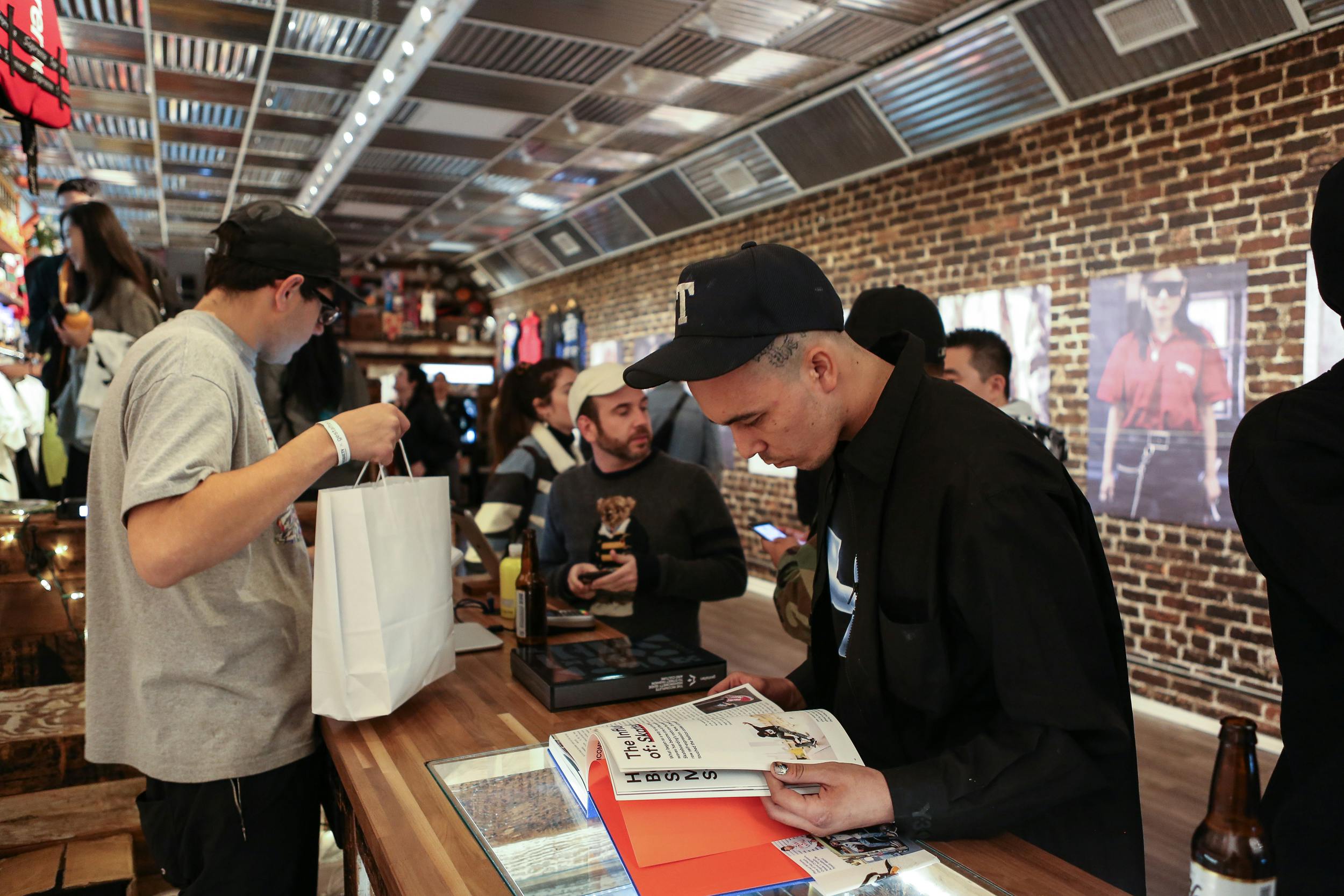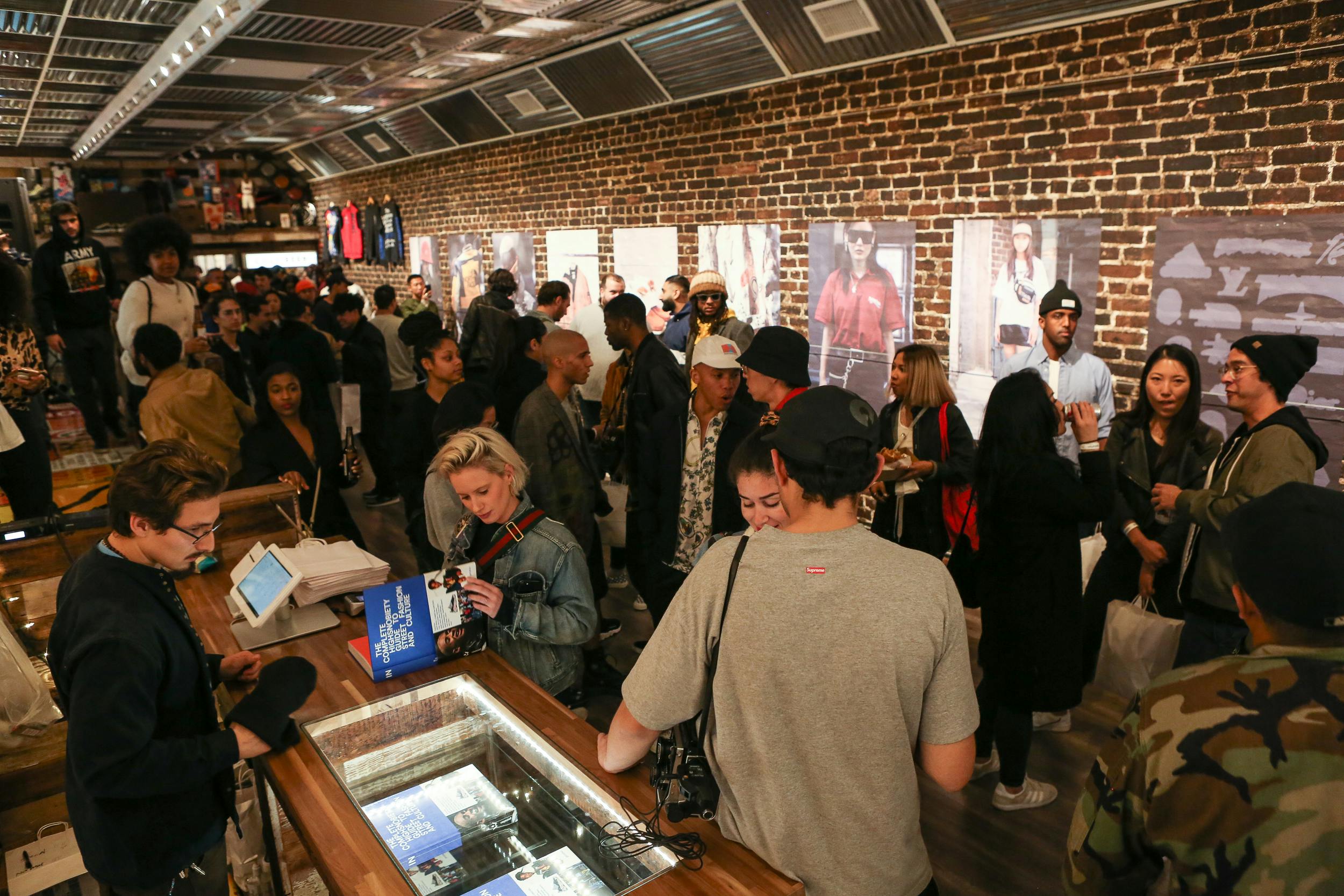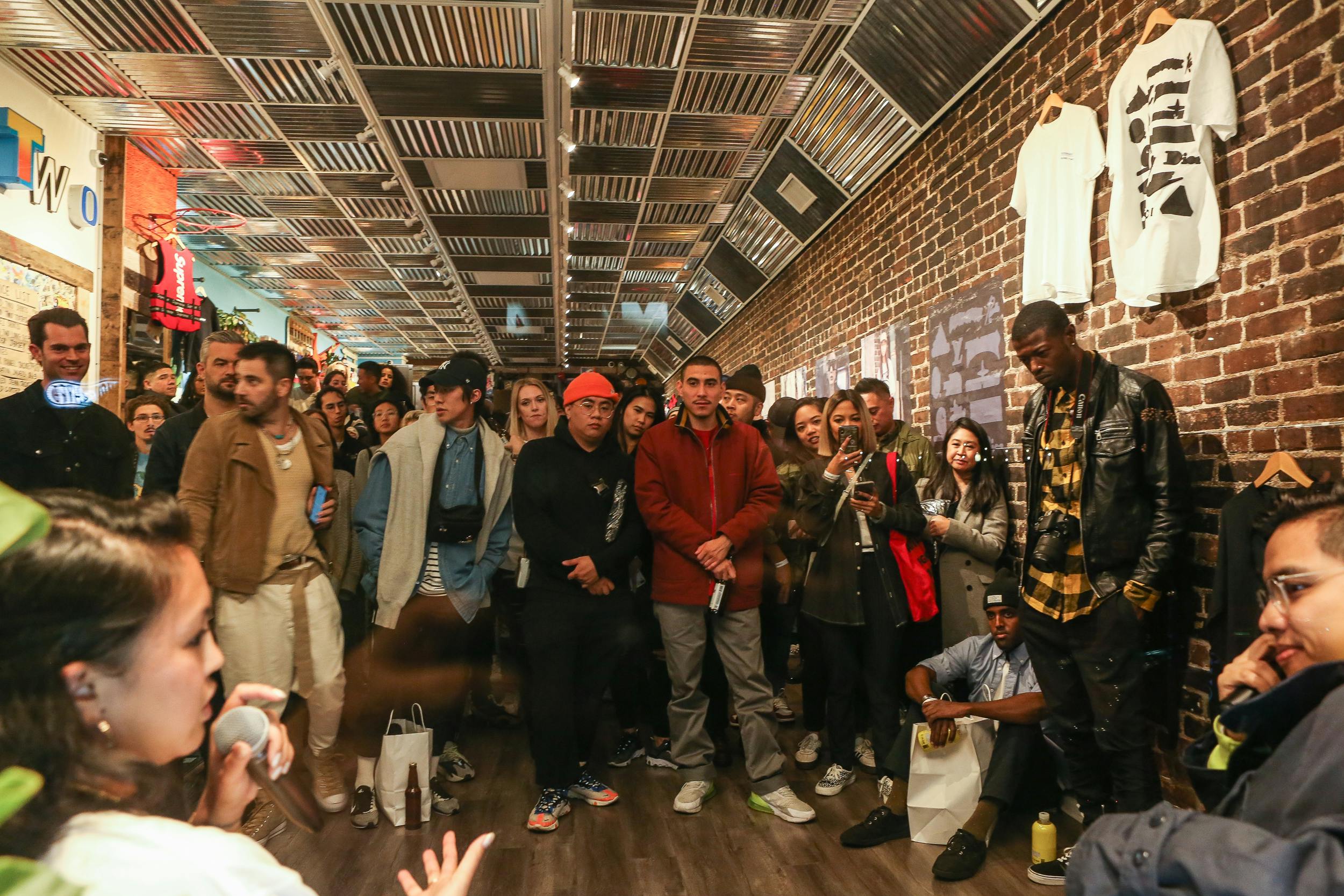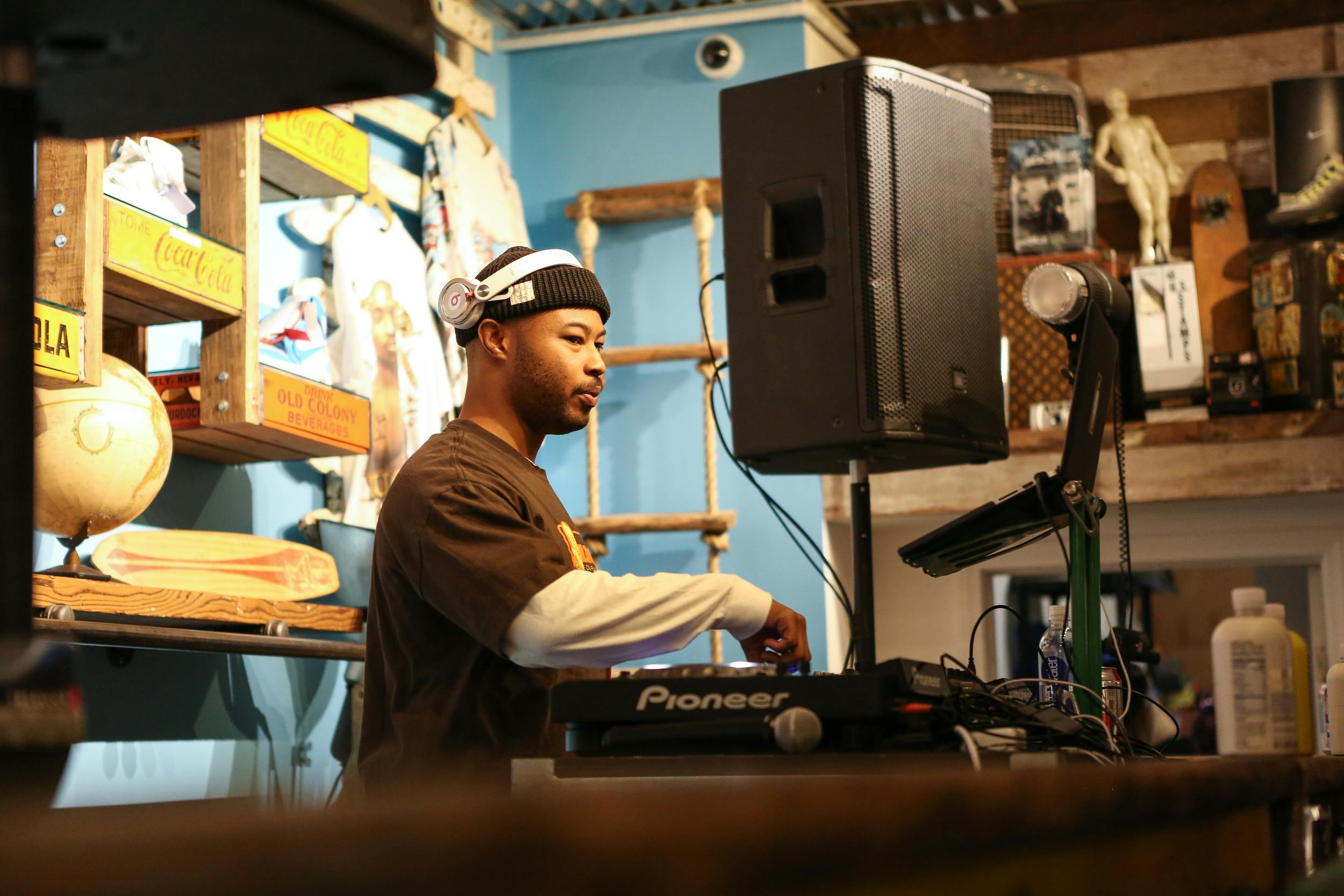 In case you missed it, we recently dropped a special edition of our first book with Gestalten, The Incomplete Highsnobiety Guide to Street Fashion and Culture. Following a series of book launches in London, Berlin, and New York, we finished off the year by partnering with Round Two Gallery in Los Angeles for the final launch event.
Round Two Gallery is the latest space from the minds behind Round Two, a consignment and vintage store born in Richmond, Virginia that has since expanded to Los Angeles, New York, and Miami. Co-founder Sean Wotherspoon is known for winning 2017's Air Max "Vote Forward" campaign, resulting in the release of his corduroy Air Max 1/97 earlier this year.
In addition to operating the Round Two store and Round Two Vintage outpost on Melrose Avenue, the Round Two Gallery is an event space and community hub where people can stop in, hang out, and also cop pieces from Round Two's nascent in-house line. The new label encompasses apparel and tote bags with vintage-inspired graphics that reference everything from '80s Apple merch to '90s-era trackpants. Last year, it hosted Round Two's Nike Cortez installation, where visitors could cop dip-dyed pairs for $100.
Our book launch drew over 650 RSVPs, and guests who came through enjoyed bites from Burger Lords (complete with a vegan option), beverages from House Beer and Dirty Lemon, and got a chance to scoop several exclusive tees which were given out. The three tees included two collaborative Round Two designs, a black long-sleeve commemorating the book launch, and a white short-sleeve with a library card graphic on the back.
Each name is listed next to a date that corresponds with an event in that person's life. For example, 3/24/2005 is the date of David Fischer's first Highsnobiety post, and 3/26/2018 marks the release of Sean Wotherspoon's Air Max 1/97. We'll let you figure out what the other dates mean.
There was also a tee made in collaboration with Chinatown Market. It's a straight-no-chaser white tee with a puff print featuring the semi-obscured logos of the special edition book cover on the back. DJ Blondie Beach provided sounds throughout the evening.
The event ended with a short talk between GOAT's Diane Abapo and Highsnobiety Editorial Director Jian DeLeon, and was followed by an afterparty at LA cocktail bar The Friend. Mia Carruci delivered a killer set that kept the dance floor packed all night.
Now discover more about the special edition of The Incomplete Highsnobiety Guide to Street Fashion and Culture.