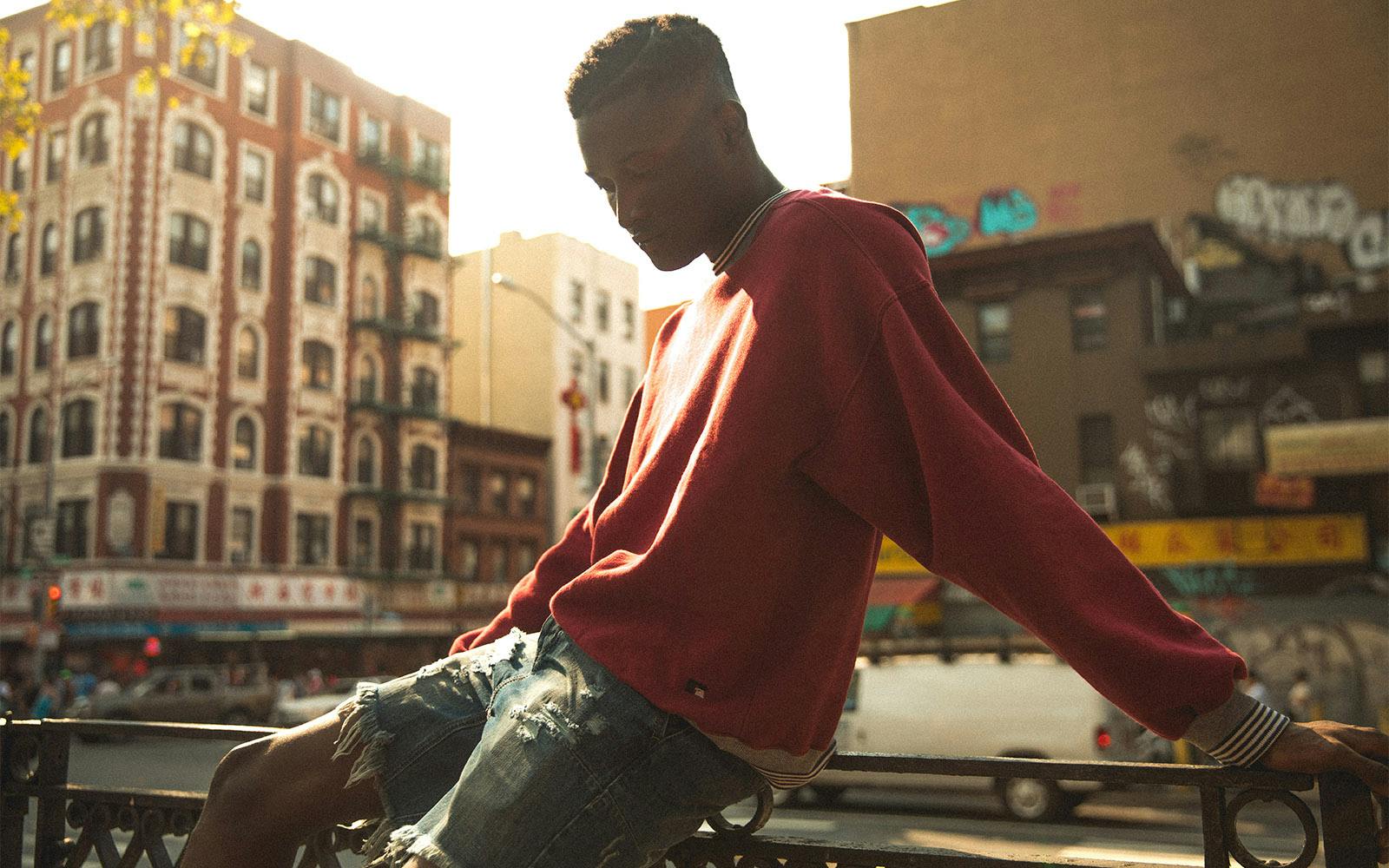 For those in the know, Russell Athletic is an integral part of thrift store shopping. Its sweatshirts, hoodies, and tees are some of the most sought-after items in secondhand stores, and much of that has to do with its celebrated heritage.
While a lot of contemporary brands like to exaggerate and embellish on their heritages, because heritage brands are cool, Russell Athletic is the real deal. Founded in 1902 by Benjamin Russell, the brand's origins are rooted in a man who, with just 10 sewing machines, began producing cotton garments for the people in his town after his city was destroyed by a fire. Eventually, Russell's son inspired him to make athletic wear for his university football team, ultimately leading to the invention of the sweatshirt. It's no surprise, then, that Russell Athletic became synonymous with iconic American sportswear.
For its Fall 2018 collection, the brand is exploring the relationship between its heritage on the field and outfitting today's creatives off the field. Highsnobiety was on the ground with the collection and saw firsthand how the unisex line is a nod to its roots: peep the rich colors, heavy stitching, and premium cotton.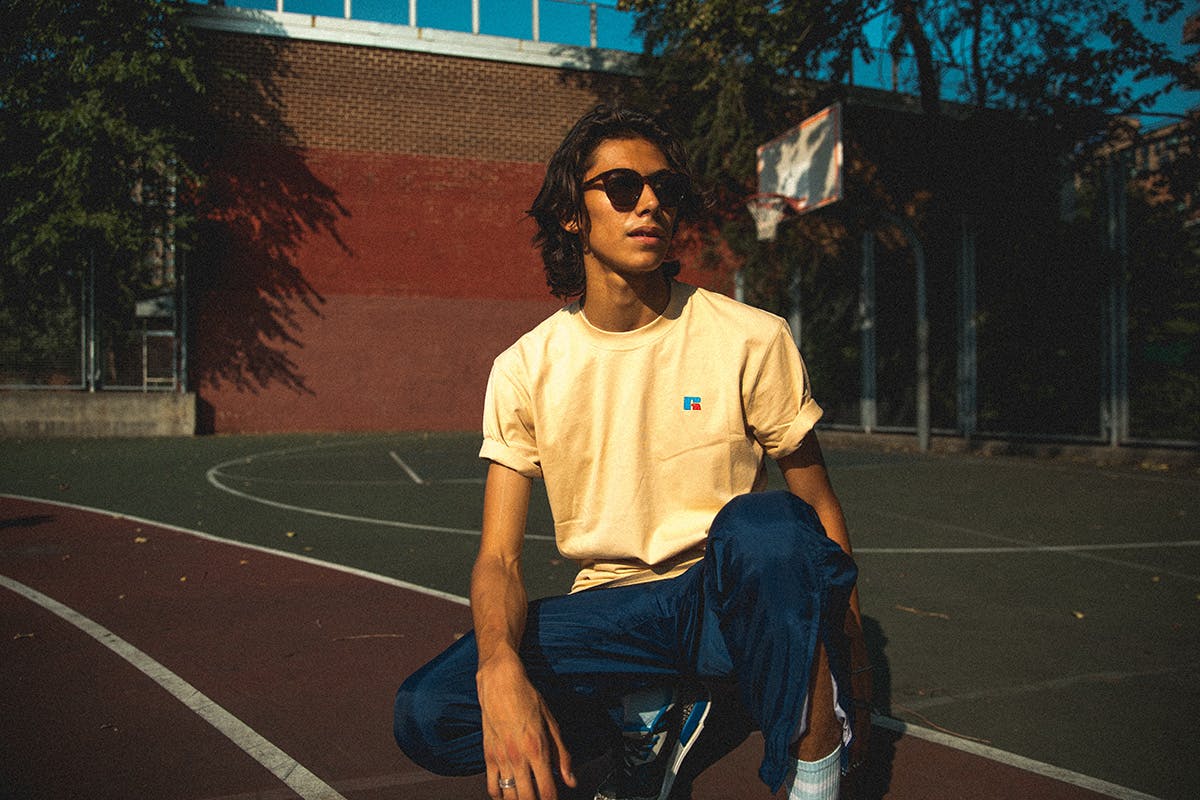 The line, which is inspired by its archives, balances its origins with a modern eye, resulting in a collection of streetwear-ready pieces. The Mike Chenille Hoodie, for example, is an interpretation of the 1950s letterman sweater.
To further the old-and-new balancing act, we got our hands on some secondhand Russell Athletic pieces and styled them alongside items from its Fall 2018 collection, and the result is a seamless combination. Vintage Russell Athletic pieces like a striped baseball tee, red crewneck sweater, and nylon baseball jacket complement the collection's throwback appeal.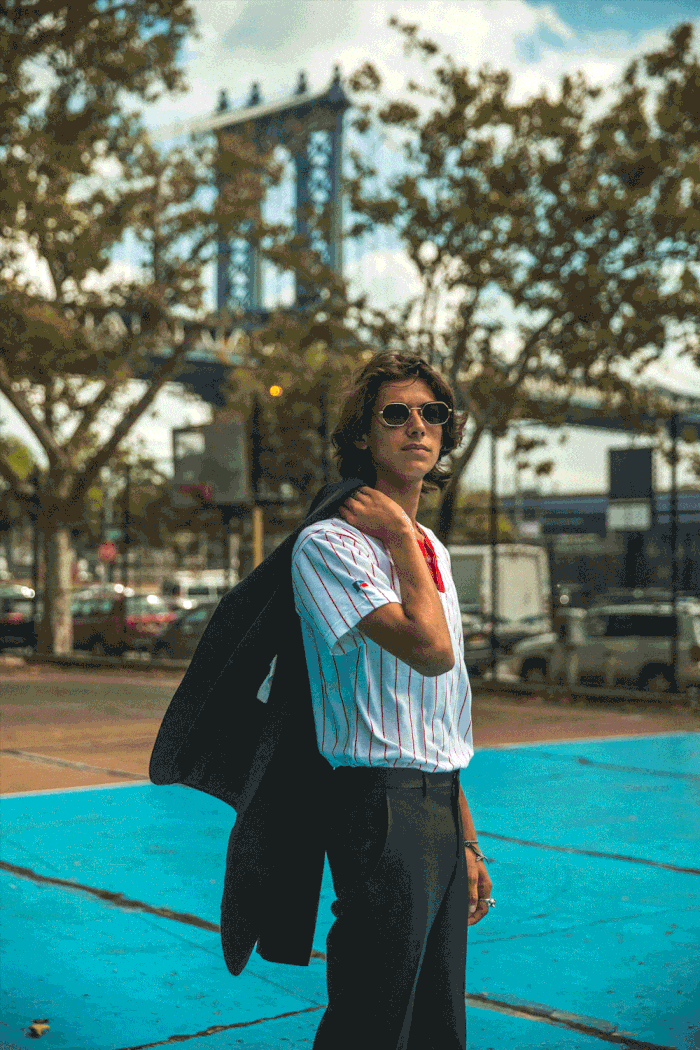 We're really excited to see Russell Athletic making a return after years of being confined to thrift stores, and to see its fall line inspired by its dope archives. Check out the collection above.