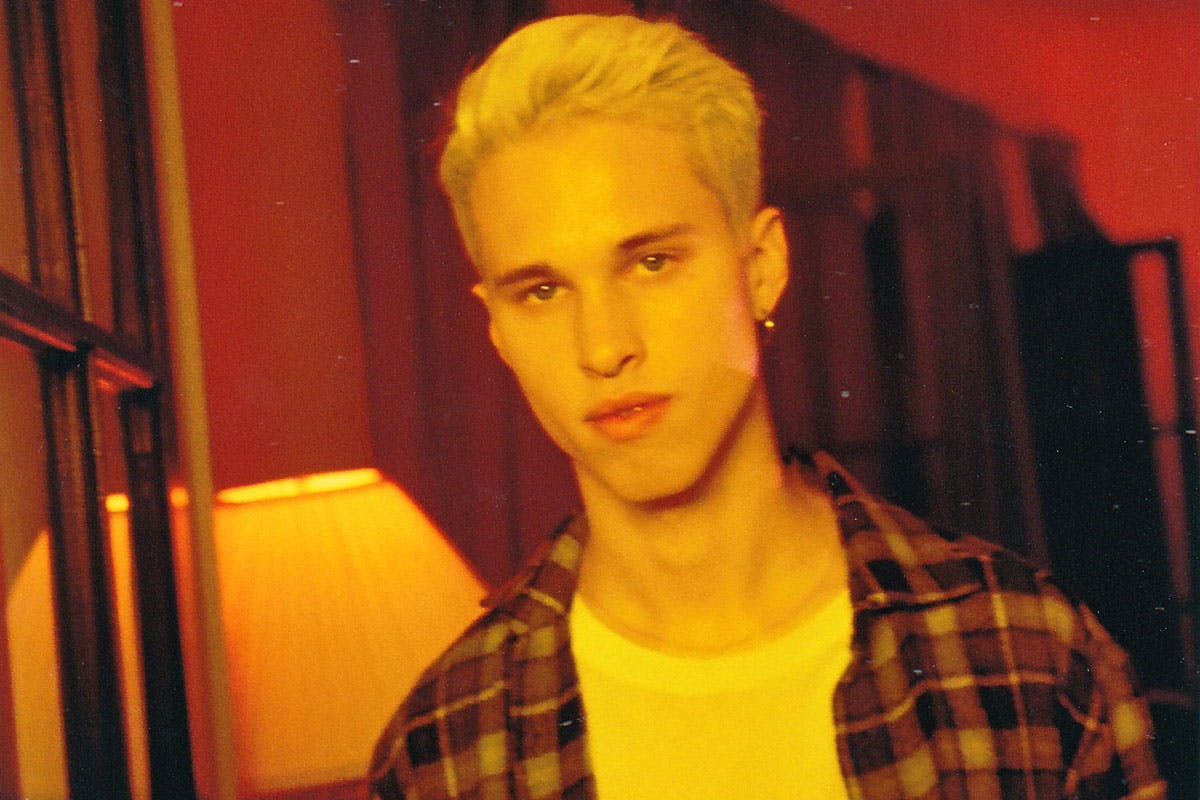 As a musician, what do you do when the industry decides your identity for you? Do you submit to it, live a life unsatisfied and doused in dollar signs, or put a stop to it all and start again?
Five years ago, Ryan Beatty arrived in Hollywood and watched his flourishing career slowly fall out of his own hands. He was 16 at the time – a little naive and eager to please – and wound up making the kind of sugar sweet pop that made boys like Bieber famous. At his peak, he was part of a machine that felt desperate to shoehorn him into a butter-wouldn't-melt, female-favoring teeny bop mold. But that wasn't the guy that Ryan and those around him knew. For one, Ryan was coming to terms with his queerness. And creatively, he knew he had something greater to offer.
In 2018, a year after the moment he contemplated quitting altogether, he's proven those who doubted him wrong. After spending last summer recording, both as a solo artist and as a vocalist on BROCKHAMPTON tracks like "BLEACH" and "TONYA," he's just dropped his debut record. Teeming with euphoric, spaced-out indie-pop, Boy in Jeans feels like a little revelation. After years of playing by everybody else's rules, Ryan's broken free, mined his emotions and created one of the most blisteringly honest and heartfelt records you'll have heard in a long time.
A couple of days after its release, Ryan picked up the phone and told us about how he bounced back from the pop machine, became best friends with the BROCKHAMPTON boys, and why he's proud as hell of his debut LP.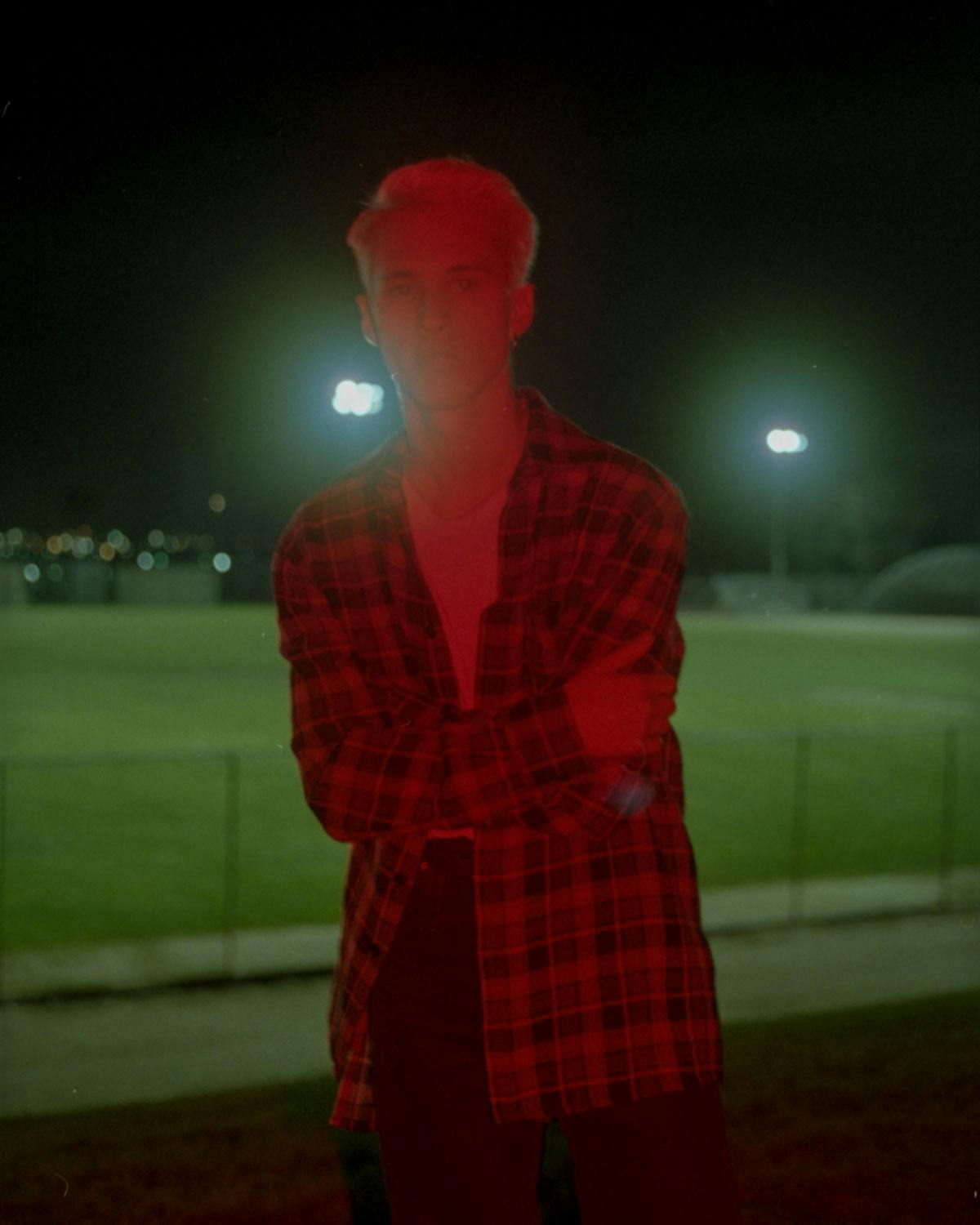 So there was a time you were labeled 'Justin Bieber 2.0' by journalists – how does that feel, looking back now?
Hearing all of that when I was young was harmful to me. Everybody wanted me to be successful, but I took what people wanted from me too seriously, and that's what I gave them. There was a time when I started to detox from that and become a real human being. At 17, I let go of everybody around me and set off to be a fucking teenager while I still could. I'd go to football games of high schools I didn't even go to. I just wanted to feel like a fucking normal person.
On the other hand, Boy in Jeans feels like you're shedding that old skin, like you can talk about what you always wanted to talk about now.
What really makes me happy is that I feel like I can be myself around anybody, and I'm not afraid of what anybody thinks now. With every song on this album, I remember leaving the session just fucking smiling from ear to ear, and laughing hysterically; crying hysterically. Driving home, everything would be blurry. I just couldn't believe I was getting to do all this. It felt like a renaissance for me.
The entire record was almost exclusively created by you and your producer, Calvin Valentine. I hear you met in a really interesting way; almost like fate.
I met Calvin at this pop-up show I was part of – one I was so close to not going to. I was stuck in traffic on the freeway, and I was just ready to turn around because I felt like I didn't really know what I was doing with my life. Everything felt so static, and part of me wanted to quit, go home and do nothing.
It was an hour before the show and I convinced myself to go and do it. The people I was playing with, it was a fun time but it felt confusing. So I got there, played the show, the crowd were cool, and then Calvin came up to me and was like 'Hey man, that was incredible. I'd love to work with you sometime'. So [during our first session], we made "Euro" together. That changed everything for me. I felt like I'd written something that expressed the way I was feeling.
What were you listening to for inspiration at the time?
A lot of it was Calvin's stuff. His music taste is insane – in a good way! I'd walk into his room and he'd be playing stuff I'd never heard of before. One time, he made me a zip file of avant-garde hip-hop music. A lot of the production [on Boy in Jeans] was hip-hop, but it blended his thing and my thing.
You're an honorary BROCKHAMPTON boy now. How the hell did that happen?
I met Ian [Kevin Abstract] in 2016 after he put out American Boyfriend. It was really cool to see an artist express himself in a way that I could relate to. So we met – at first we were both kind of shy people; very surface level . We were both nice to each other, but it wasn't until last summer when he moved closer to where I'm living to that I started hanging out with [the group] properly.
I literally hung out with them every day for fucking all of last summer. It felt like I was a kid at summer camp again. I'd go over to their house and be with them. It was like I was surrounding myself with people who understood me – it was so refreshing.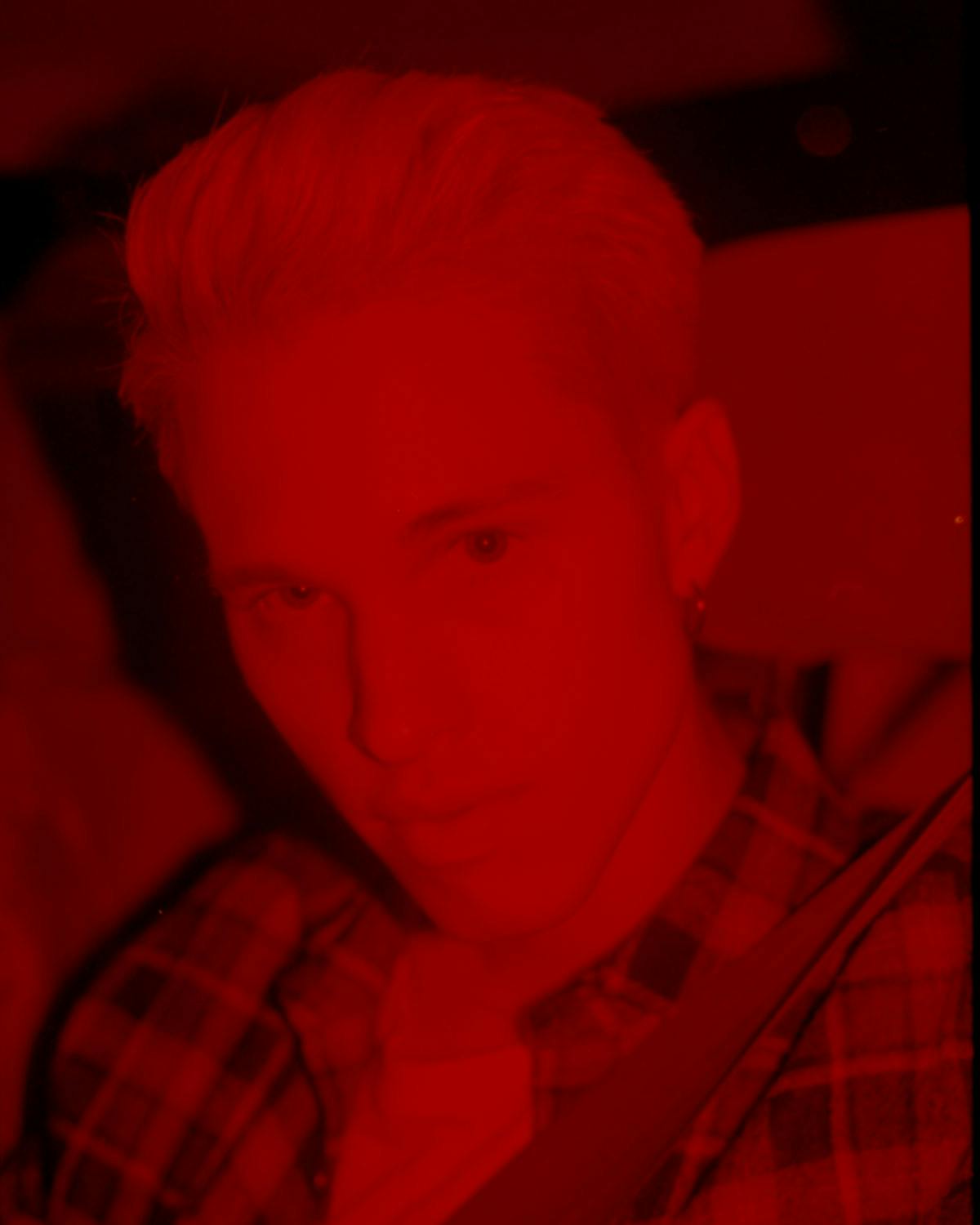 What's it like to be on some of their most hyped tracks?
I never planned on making music with them – it just kind of happened. I mean, it's possible to make music with people you don't connect with but, it just felt like the most natural thing ever. I'm grateful for them, with all my heart, and to be a part of this group that they've created and see them work, I'm so grateful. I've learned a lot from them.
There are obviously little hints of Frank in your sound. What has he taught you, musically and personally?
I think him writing that coming out letter for Channel Orange impacted so many people, me included. I don't want to speak on his behalf, because maybe he wasn't trying to make a statement – just trying to express himself in a way that felt honest.
But in a similar way, I'm not trying to be anything other than myself with this music. I never once questioned things. In the end, it felt like my honest truth.
For more of our interviews, check out our Q&A and exclusive editorial with Buddy right here.