Highsnobiety / Julian Burgueno
Anthony Vaccarello takes Saint Laurent's classically empowered looks to new heights in its latest men's collection.
Channeling all of the cinematic energy that exudes from its Fall Winter 22, we rented out a vintage theatre in Los Angeles, allowing the collection to take its proper position at center stage.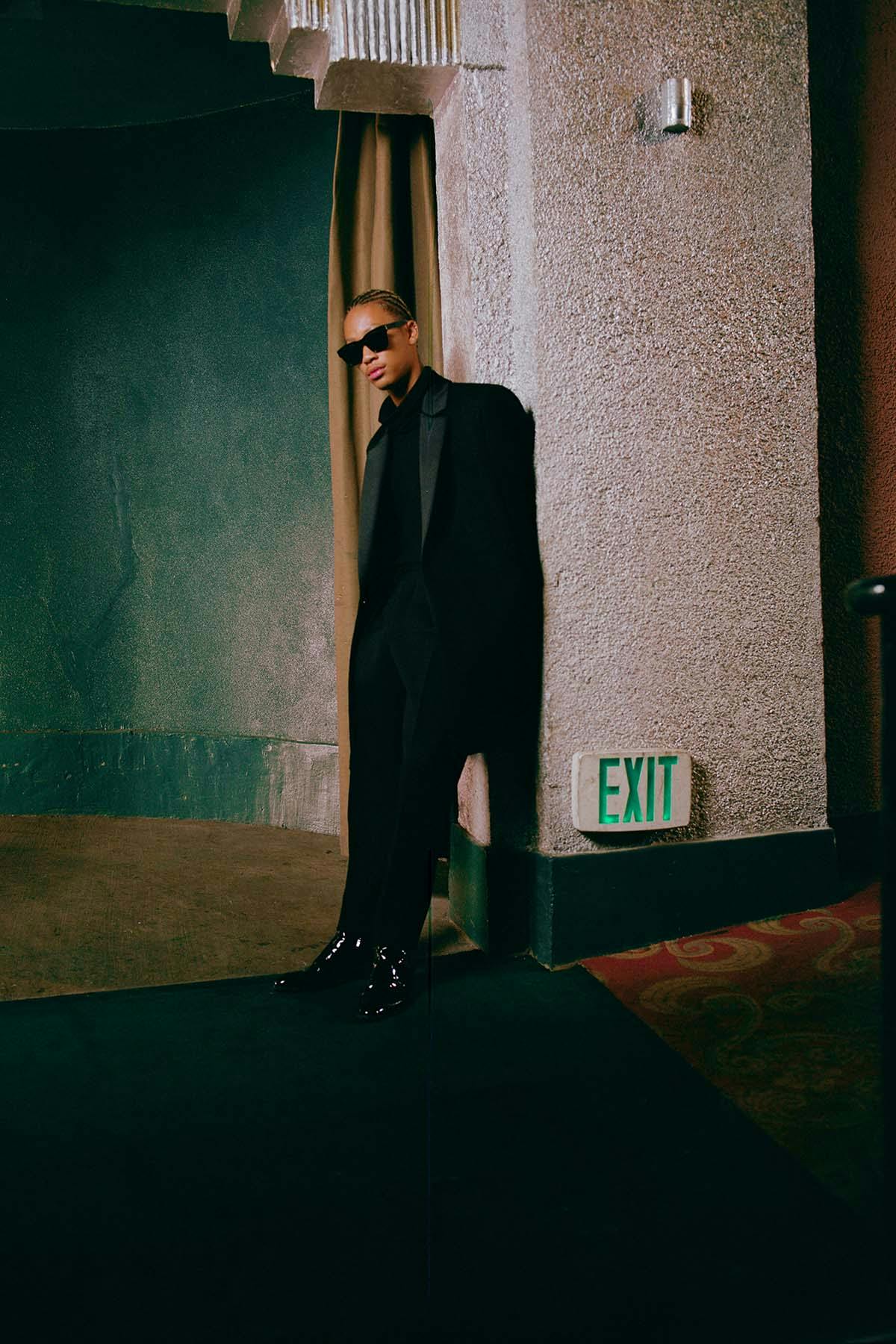 The show's star is Oakland's own Lil Dre. A pro-skater, model, and musician, Dre is no stranger to succeeding in playing all sorts of roles – he's what the industry would call a triple threat. Most recently the artist has been seen skating around NYC with Lil Uzi Vert, walking in fashion shows, and collaborating alongside some brands. Considering his tendency to live outside of the box, Dre proved to be the perfect model to dawn Saint Laurent's men's Fall Winter 22 collection.
Saint Laurent Men's Fall Winter 22 is a drama film whose leading cast includes indispensable garments such as sleek stiletto boots, frame-hugging tops, and a shiny patent leather trench coat. Complimented with textures such as faux fur, leather, and velvet, Fall Winter 22 creates a sensual Old Hollywood vibe – befitting for our night out at the theatre.
As Dre soaks up the spotlight on red carpet stairs, unabashedly stands solo in front of the neon-light marquee, and takes up space sitting atop velvet seats in an empty theatre, we can't help but reflect on Saint Laurent's own star-studded heritage that inspires much of Fall Winter 22.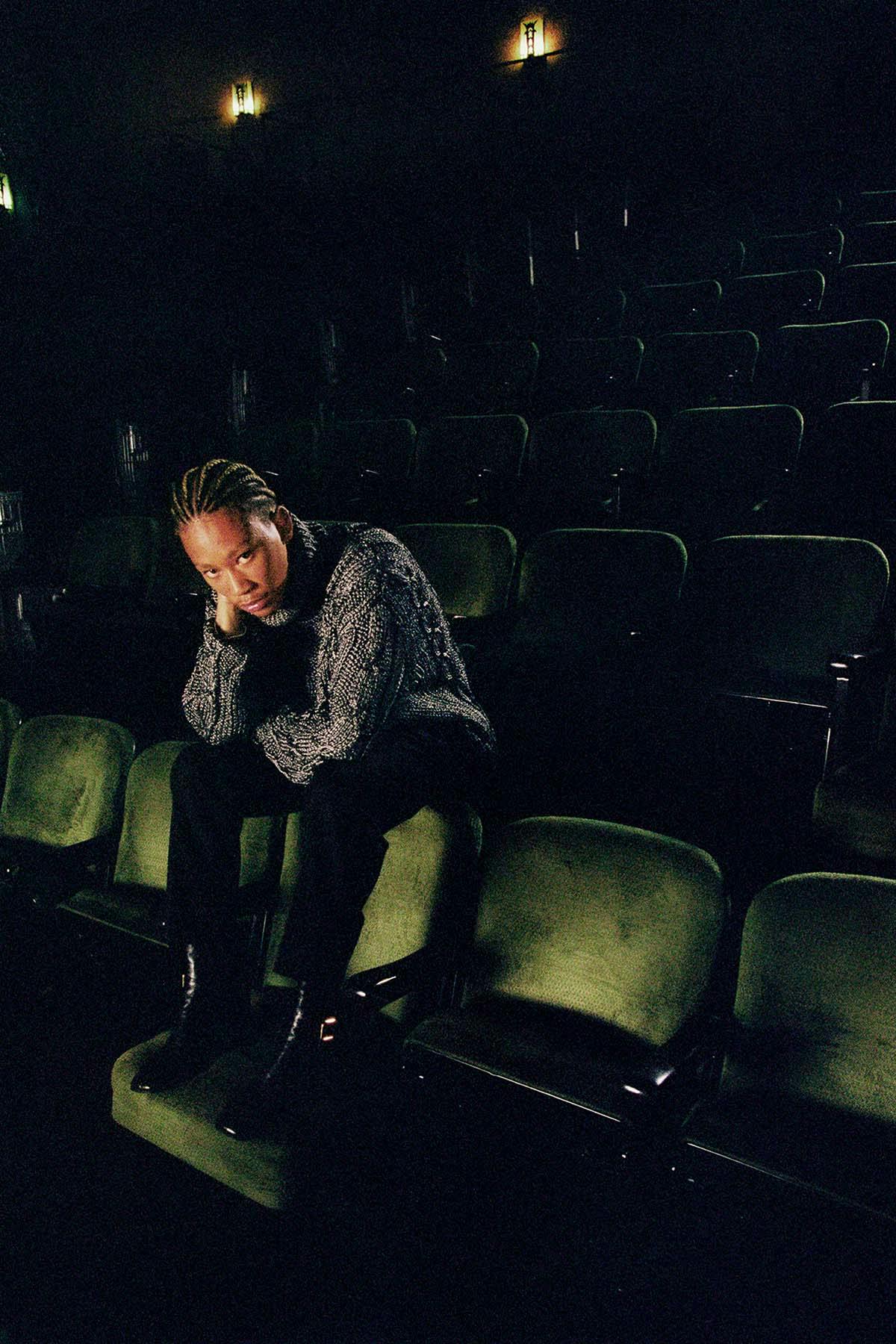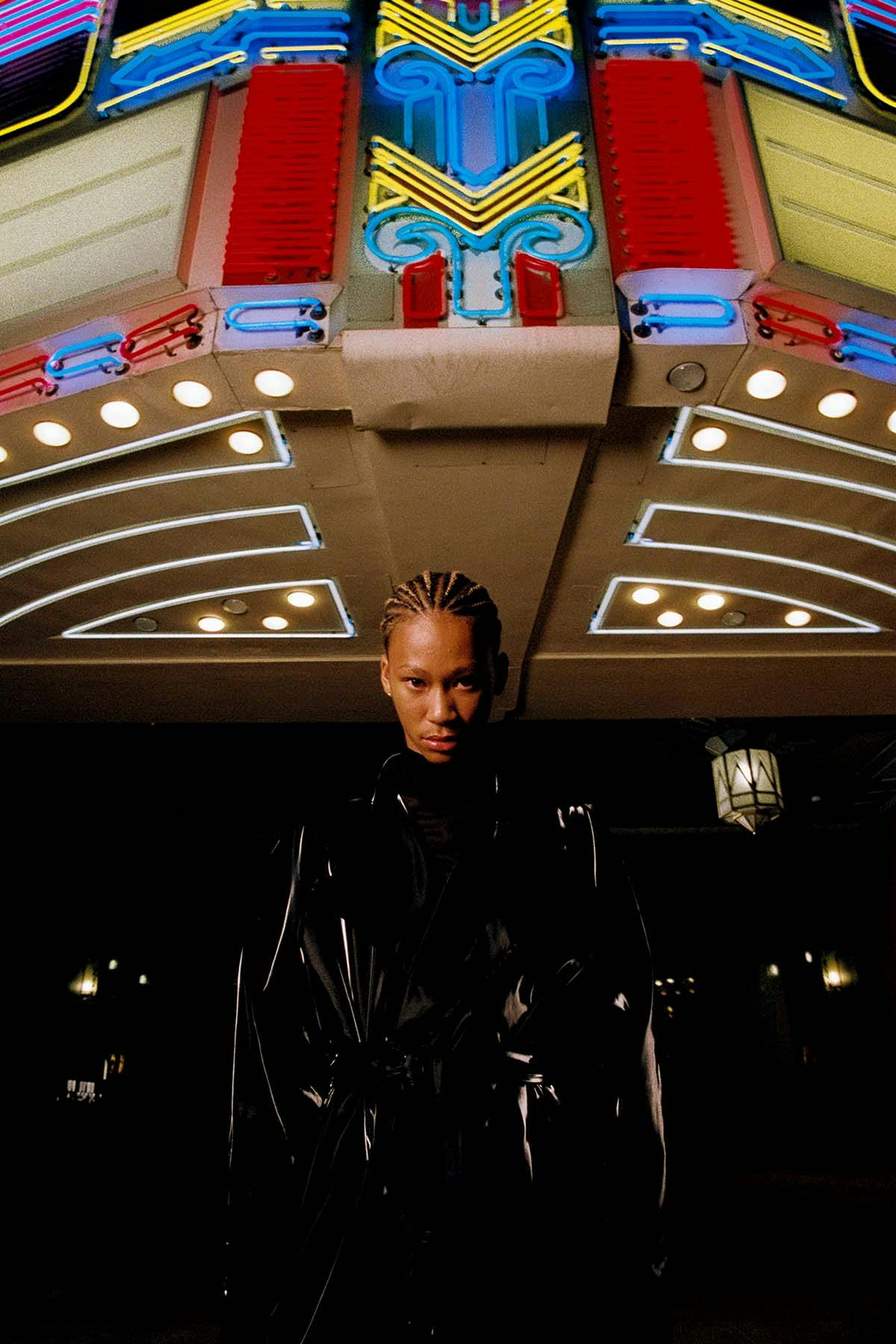 Taking hints from YSL's legendary Fall 1966 Le Smoking tuxedo for women (the first of its kind ever made), Fall Winter 22 takes a gender-fluid approach to its pieces, one that aligns with modern ideas surrounding masculinity.
While the house's androgynous inclination towards fashion is no new concept, its execution this season offers a different approach. Instead of incorporating elements of bold, sharply tailored suits made for women, this collection combines rounder, softer silhouettes that meet Saint Laurent's classic brand codes. Its pieces result in a uniform look that is both innovative and undeniably Saint Laurent, making its men's Fall Winter 22 worthy of a standing ovation.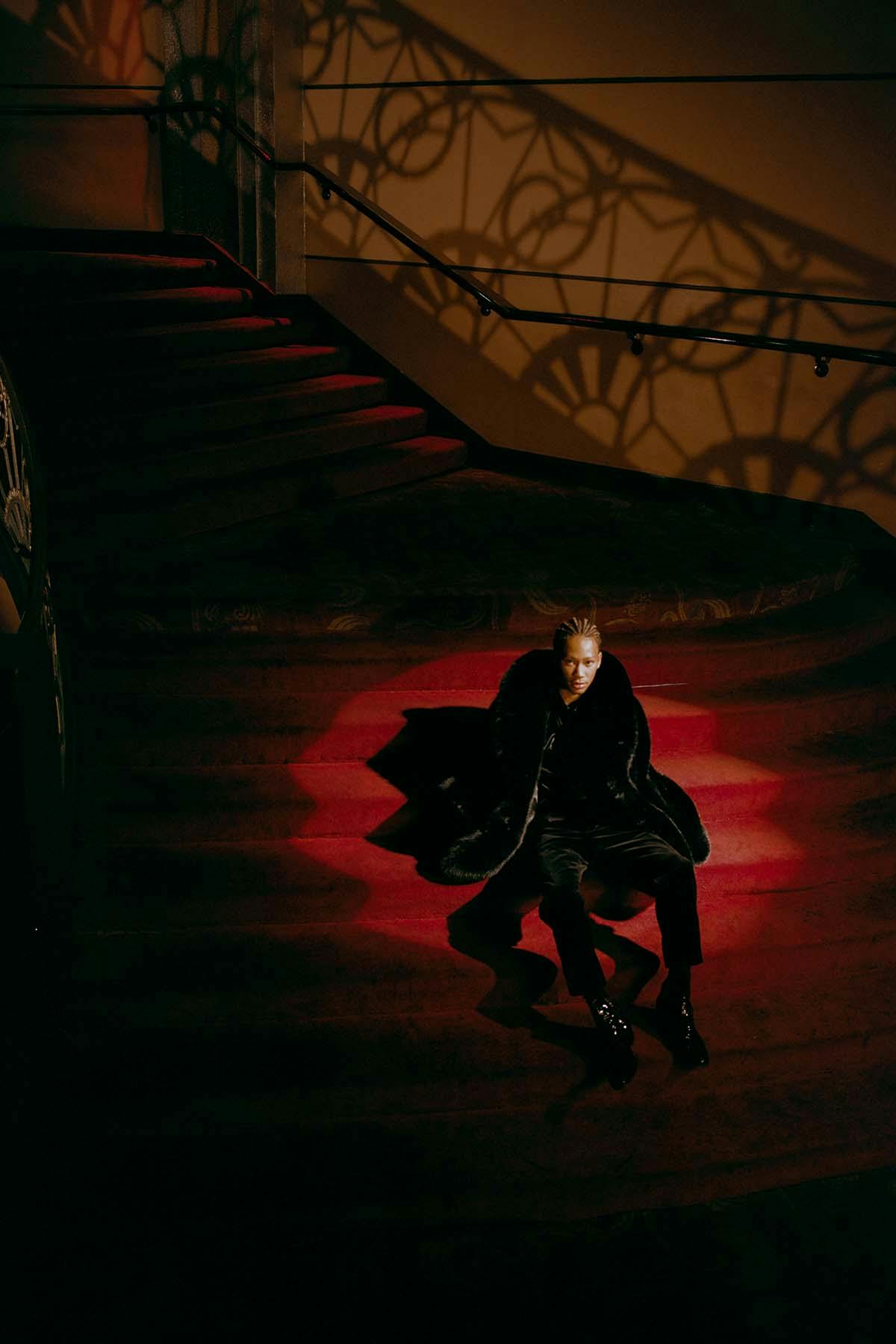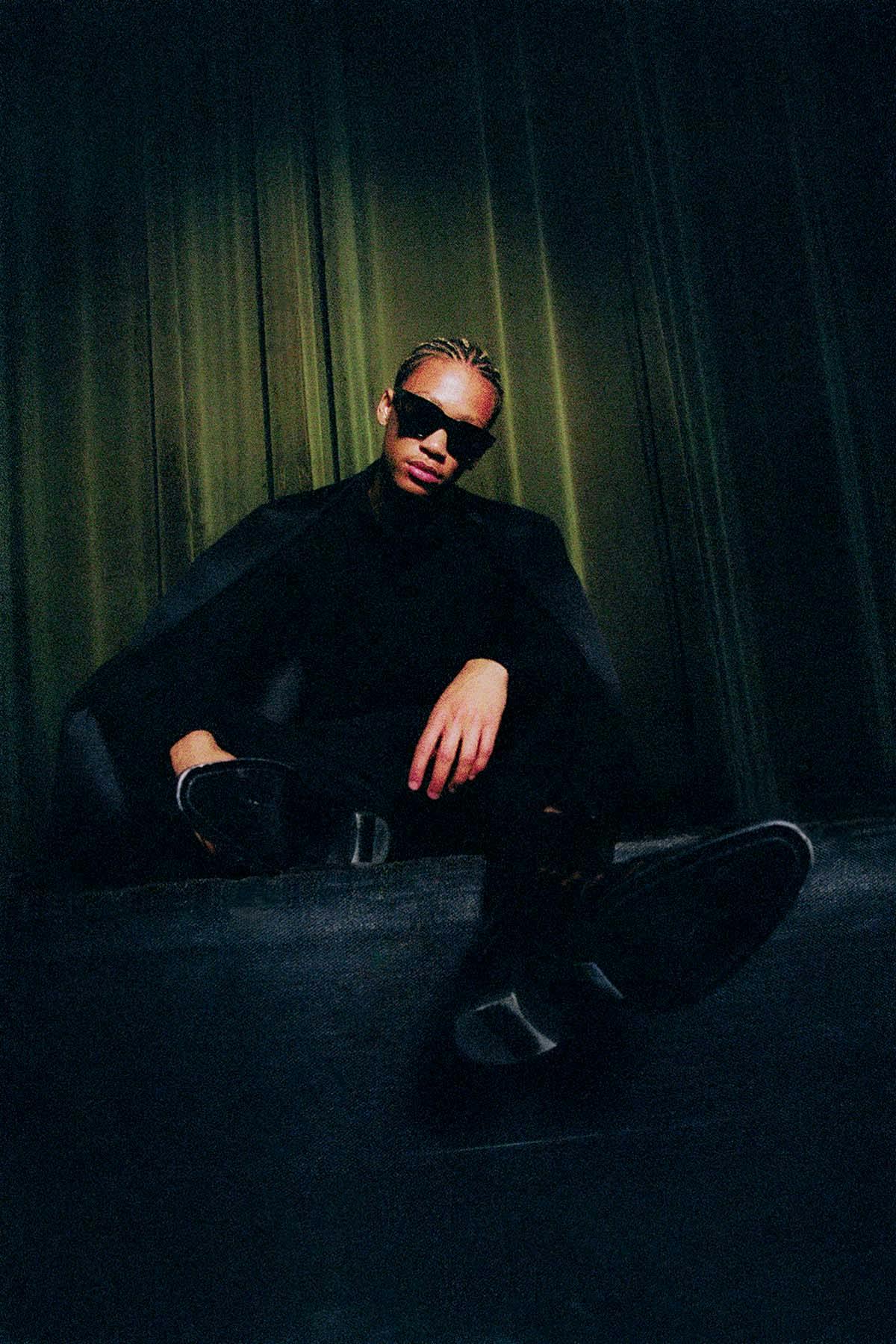 Shop the iconic looks from Saint Laurent men's Fall Winter 22 collection at ysl.com.